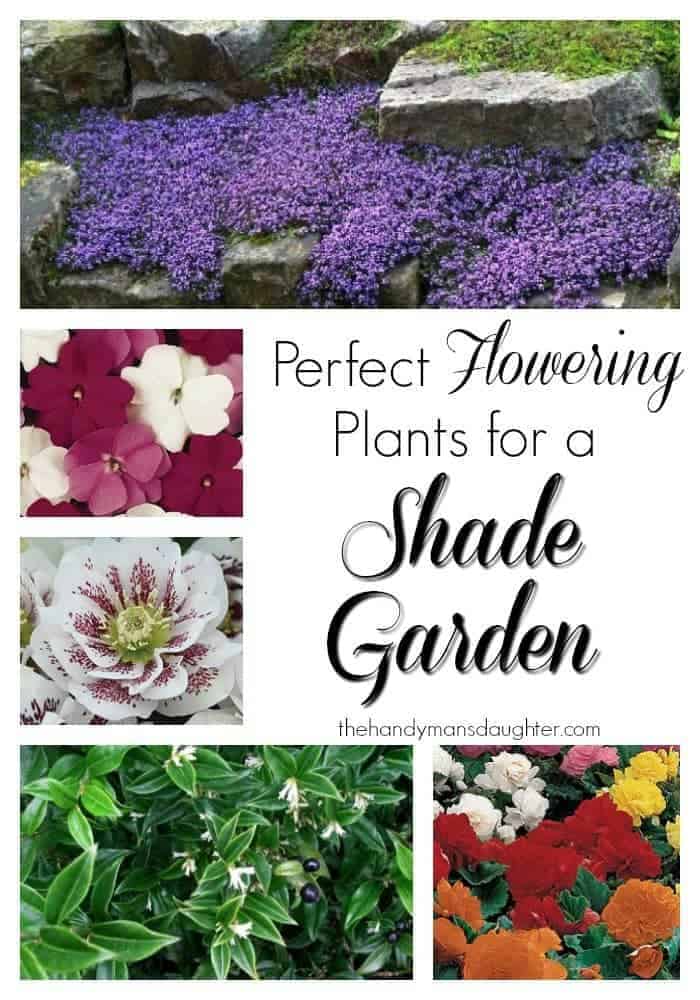 Finding pretty plants that bloom in the shade can be quite a challenge! The garden in the front of our house faces north, so it gets very little direct sun except at the peak of summer. As a result, most plants become scraggly or die. I could replace them all with boring green hostas and ferns, but I desperately wanted to fill the front of the house with beautiful flowers for maximum curb appeal. Before spending a ton of money on new plants that might not make it through the summer, I did some research to find the best ones for this tricky area.
This post contains affiliate links. See my disclosures page for more information.
All this talk about flowers makes me want to get out there and get my hands dirty! Too bad the forecast for the next week is nothing but rain, rain, rain. We had a few sunny days last week, and I managed to get the winter and early spring plants in the ground. The begonias and impatiens are on order and will arrive when the time is right to plant them. I'm really looking forward to having some beautiful color in front of the house, and I no longer need to worry about whether the plants are getting enough sun!
If you would like to keep up to date with my latest posts about home improvement, gardening and more, you can follow me on Facebook, Pinterest, or sign up for my weekly newsletter below.