This little box is the best air purifier for smoke, VOCs and germs (three of my least favorite things!) Keep your family healthy during wildfire season (and cold season) with this portable air cleaner!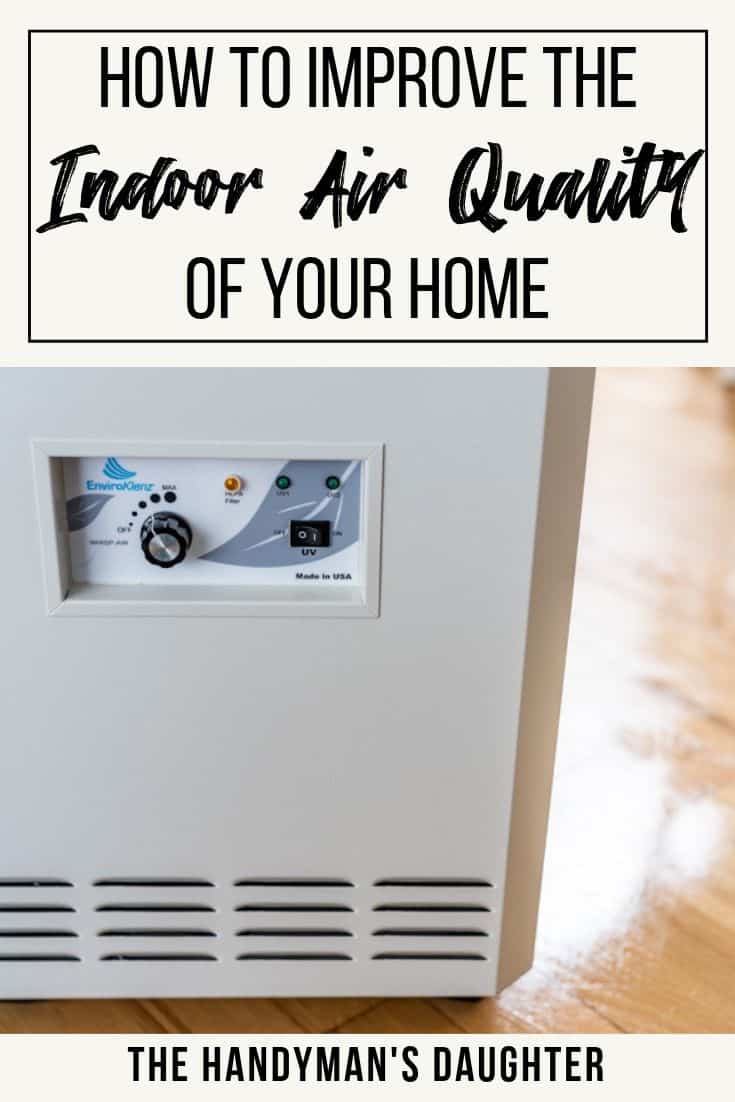 Smoke. Mold. Air pollution. Volatile Organic Compounds. Bacteria and viruses. Allergens. Yikes! We spend more time inside than ever before, yet our indoor air quality can be 2-5 times worse than outside. But a high quality air purifier can eliminate these harmful particulates and make your home healthier for your family!
This post is sponsored by EnviroKlenz and contains affiliate links for your convenience. Purchases made through these links may earn me a small commission at no additional cost to you.
Air Purifier for Smoke
I never really gave much thought to air quality for many years. We live close to the ocean, so we leave the windows open to catch the breeze as often as possible (even in winter!) But the last couple of summers brought something we've never experienced before: wildfire smoke.
The smoke lingered for WEEKS, and spending time outside was equivalent to smoking seven cigarettes a day! Even Beijing had better air quality!
So we were stuck inside with the windows closed for most of August. Seattle homes typically don't have central air conditioning, so we hooked up a casement window air conditioner to sleep at night and hung out in the cool basement during the day.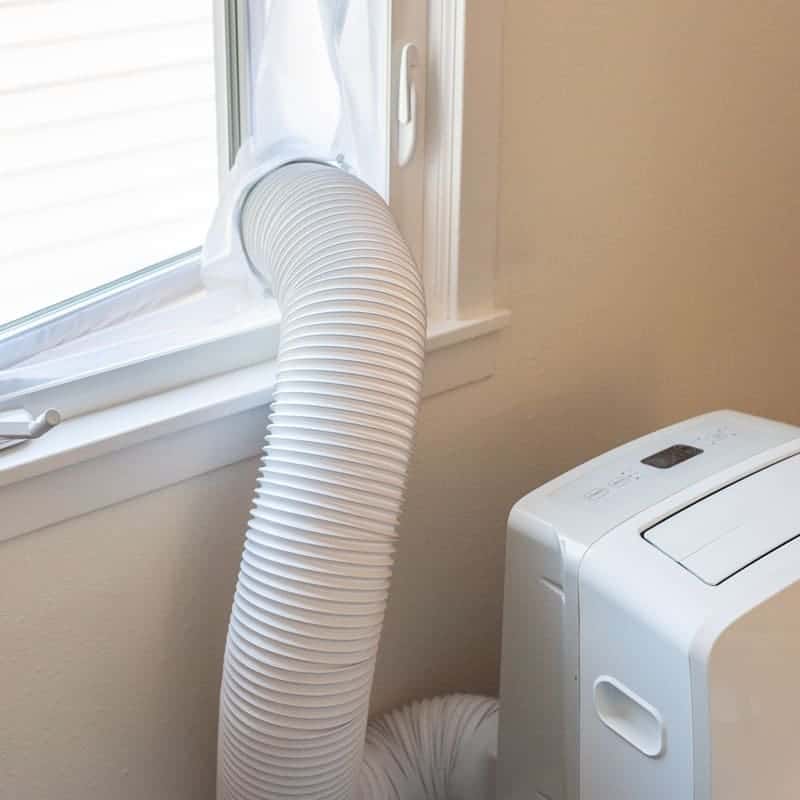 But the smell of burning forests still hung in the air throughout the house. We tried using N95 respirator face masks, but they were hot and uncomfortable. And who wants to sit around wearing a mask in their own home?
So when EnviroKlenz contacted me recently to see if I was interested in testing out their portable air cleaner, I jumped at the chance! Washington had an extremely dry winter and wildfires are already popping up around the state. I'm not looking forward to another smokey, hot summer!
EnviroKlenz - The Best Air Purifier for Smoke
The science behind this air purifier is pretty impressive, and the EnviroKlenz website is jam packed full of data to back up their claims.
As chemical compounds like the ones found in household cleaners and paint fumes come in contact with the earth minerals in the first air filter, they are adsorbed, neutralized and broken down.
Dust, allergens and particulates are trapped in the hospital grade HEPA filter, with an unbelievable 56 square feet of surface area.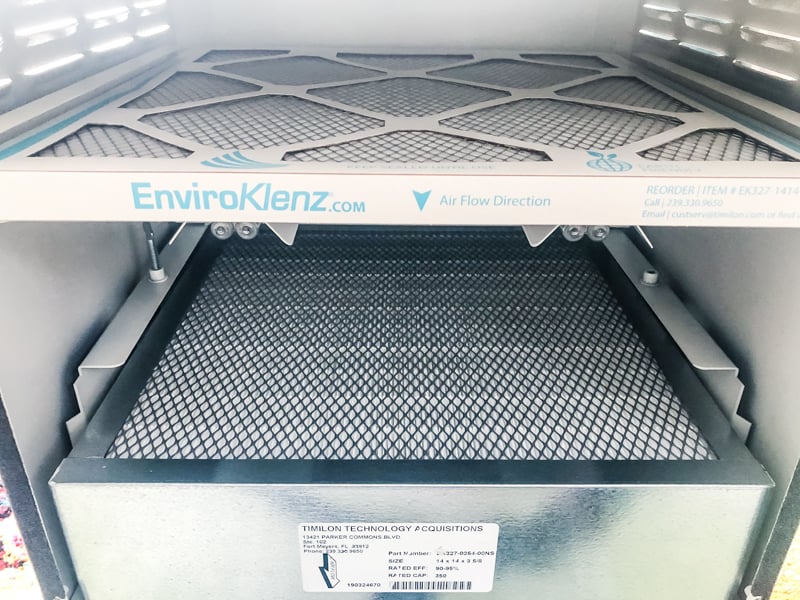 The fan is quiet, yet it's powerful enough to exchange the air in a 1000 square foot space several times per hour on the highest setting. So even when we open the front door and let in more smokey air, it's neutralized in minutes!
VOC Air Purifier
Since our air is smoke-free at the moment, I put the EnviroKlenz system to the test with another irritant: VOCs (volatile organic compounds). Household cleaners, paint and stain are the most common sources of VOCs, and we have those in abundance!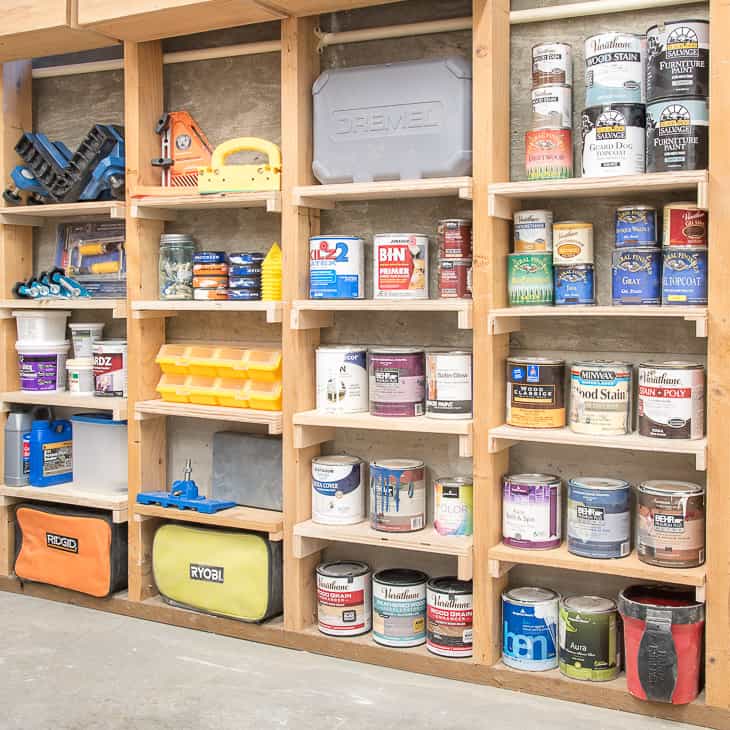 Household Cleaners
We splurge on a house cleaner every once in a while, and while I love coming home to a sparkling clean house, I hate the smell! If I spend too much time inside after the cleaner has left, I'll develop a headache from the fumes.
I just happened to receive the EnviroKlenz air purifier a couple days before the house cleaner was scheduled to arrive. I set up the unit and turned it on right after she finished mopping the floors.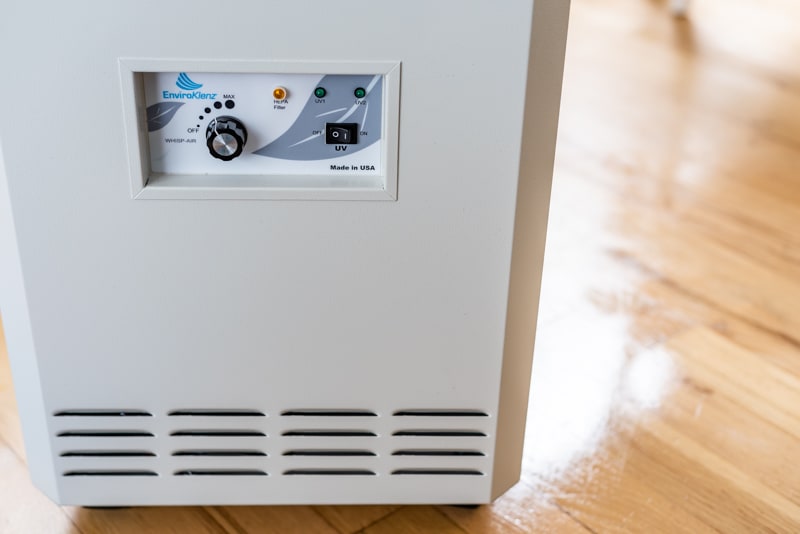 Within a few minutes, I started to notice a difference! I left the air purifier running for the next hour while I ran a few errands to prevent myself from going nose-blind to the smell. I returned to a clean house without the scent of chemicals! Usually it takes all day for the VOCs to dissipate, especially if all the windows are closed!
Paint Fumes
Next, I tried the EnviroKlenz in the workshop while working on a new project that required lots of painting (you'll see that tutorial in a few weeks!)
Paint, especially oil based primers, are STINKY! That's why there's all those warnings on the label about working in a well ventilated area. Unfortunately, my workshop is in the basement with only two small windows, so those harmful chemicals can linger in the air for ages.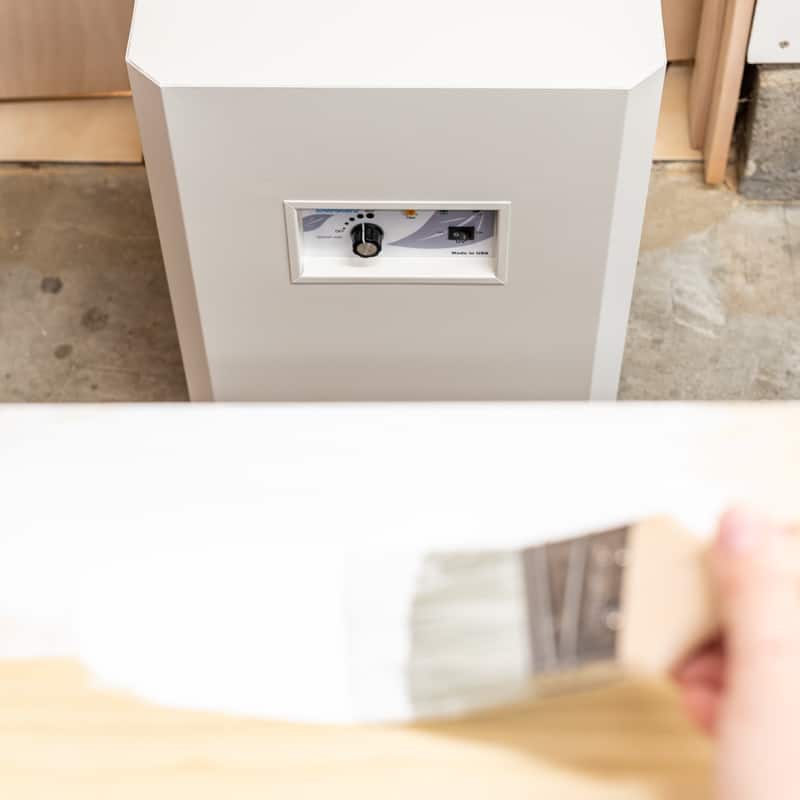 Before I started painting, I parked the EnviroKlenz in the doorway of the workshop and turned it on. It worked amazingly well at removing paint fumes from this enclosed environment!
UV Light to Kill Germs
Little known fact: I am a TOTAL germophobe! There's always a bottle of hand sanitizer within arm's reach, and I wash my hands at least a dozen times a day. I know, it's a problem!
So when someone in the house gets sick, my anxiety goes into overdrive! Thankfully, EnviroKlenz sent me the model with a UV light to kill germs.
Now when a dreaded virus hits, I can park the air purifier in the bedroom and hopefully prevent the cold from spreading to the rest of the family. It fits perfectly in the space next to the DIY nightstand I just built!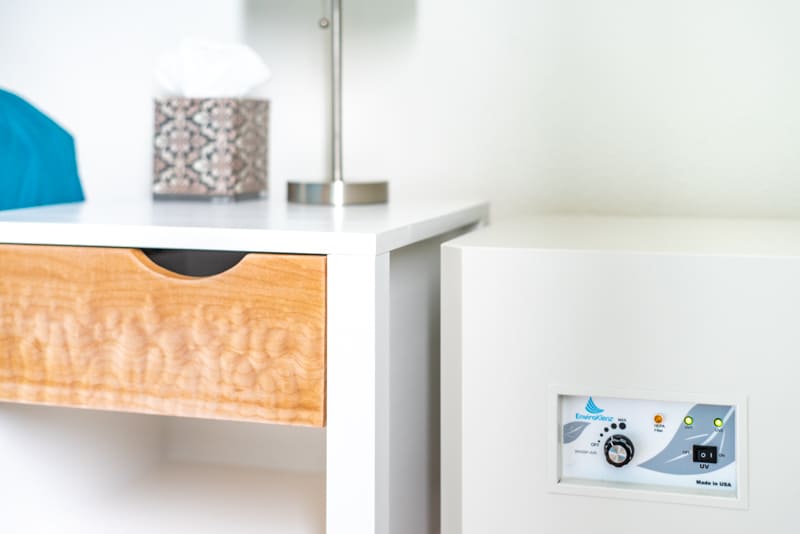 Special Discount on EnviroKlenz
It's clear that EnviroKlenz is committed to making the air in our homes safer and healthier. They've put together a special promotion just for my readers to make these units more affordable! Check out their two models, both with and without the UV light, here. Use the coupon code HM10 to get an additional 10% off your purchase!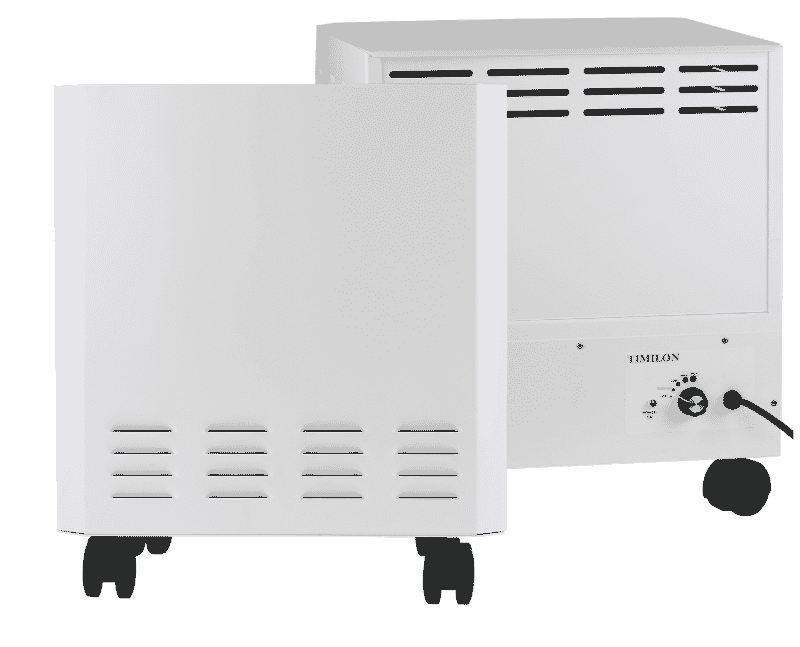 ---
Want more home maintenance tips? Check these out!
---
If you would like to keep up to date with my latest posts about home improvement, woodworking and more, you can follow me on Facebook, Pinterest, or Instagram. You can also sign up for my email list below and get the latest post delivered to your inbox, plus exclusive access to my woodworking plans library!
Want more DIY projects?
Subscribe to get project ideas, home improvement tips, woodworking plans and more delivered straight to your inbox!