Climber plants can transform a plain wall into a gorgeous feature of the garden. Find out my tips for choosing the best flowering vines for your space!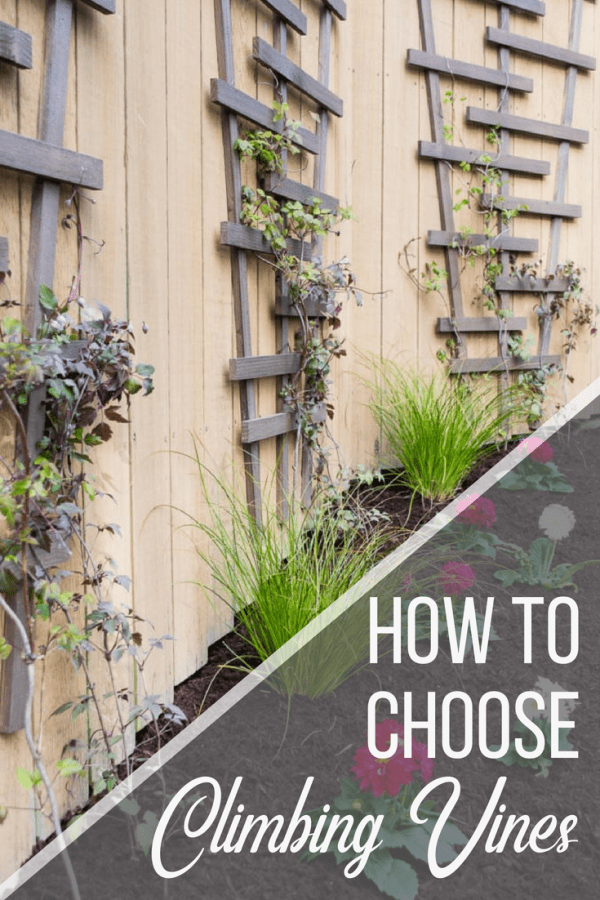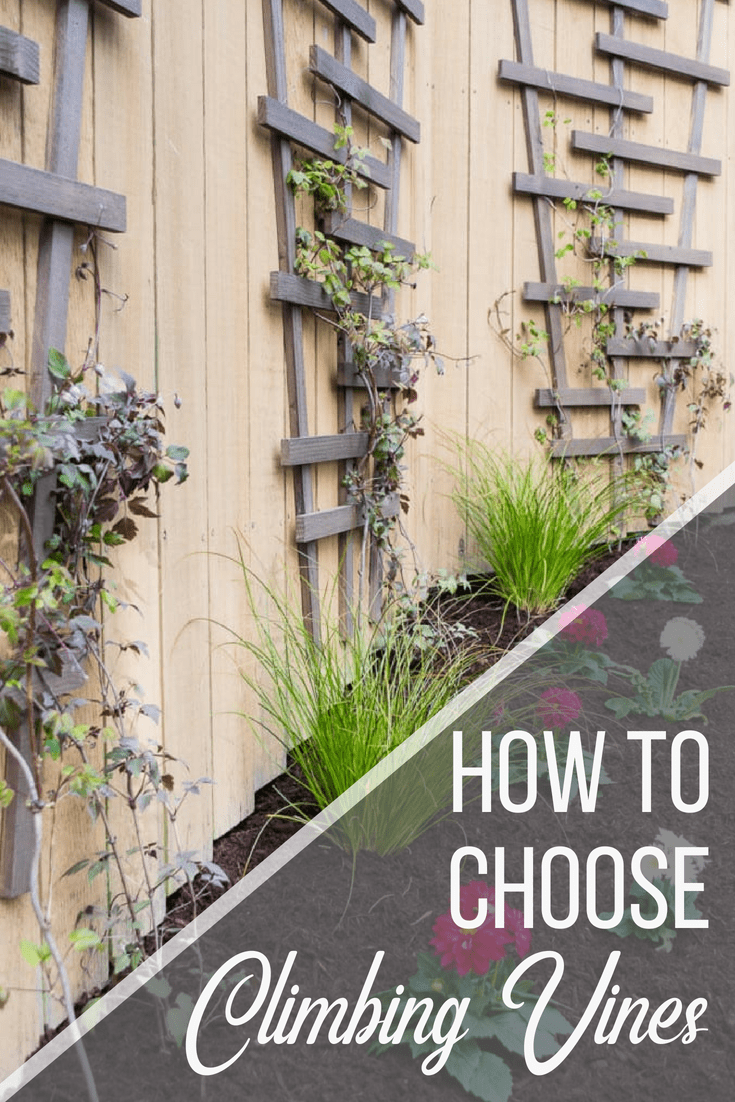 There's something magical about climber plants. They reach out and grasp any foothold they can find, reminding you that plants are just as alive as we are. This DIY trellis or this clematis trellis gives these unique plants a helping hand, but that's only part of the equation. I'll show you how to choose the best flowering vines for your trellis so you can create an amazing living wall in your own garden.
This post is sponsored by Monrovia and contains affiliate links for your convenience. Purchases made through these links may earn me a small commission at no additional cost to you.
Over the last few years, I've learned not to fall in love with the first pretty plant I see. Down that road is nothing but heartache, wasted money and a dead plant in the compost bin! By doing my research before I even step foot in the garden section, I know exactly which plants will thrive in each corner of the yard.
Research Climber Plants Online First
My search for climber plants for my new garden trellises began at Monrovia's online store. Their website makes it simple to narrow down your choices by weeding out the plants that aren't right for your garden. (Pun totally intended.)
I focused my search on climber plants and vines requiring support, which has its own section on the Monrovia website.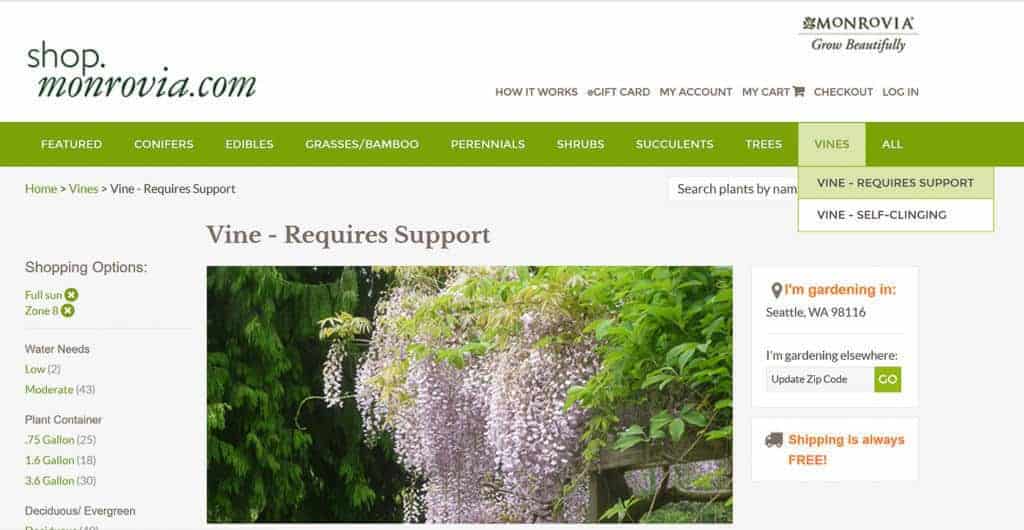 From there, you can narrow the field down even more to pinpoint the best options. I'm in Zone 8, and my side garden gets lots of sun (when it decides to come out in rainy Seattle!) Selecting just those two parameters cut my options down by half, and assures me that whatever plant I choose will thrive.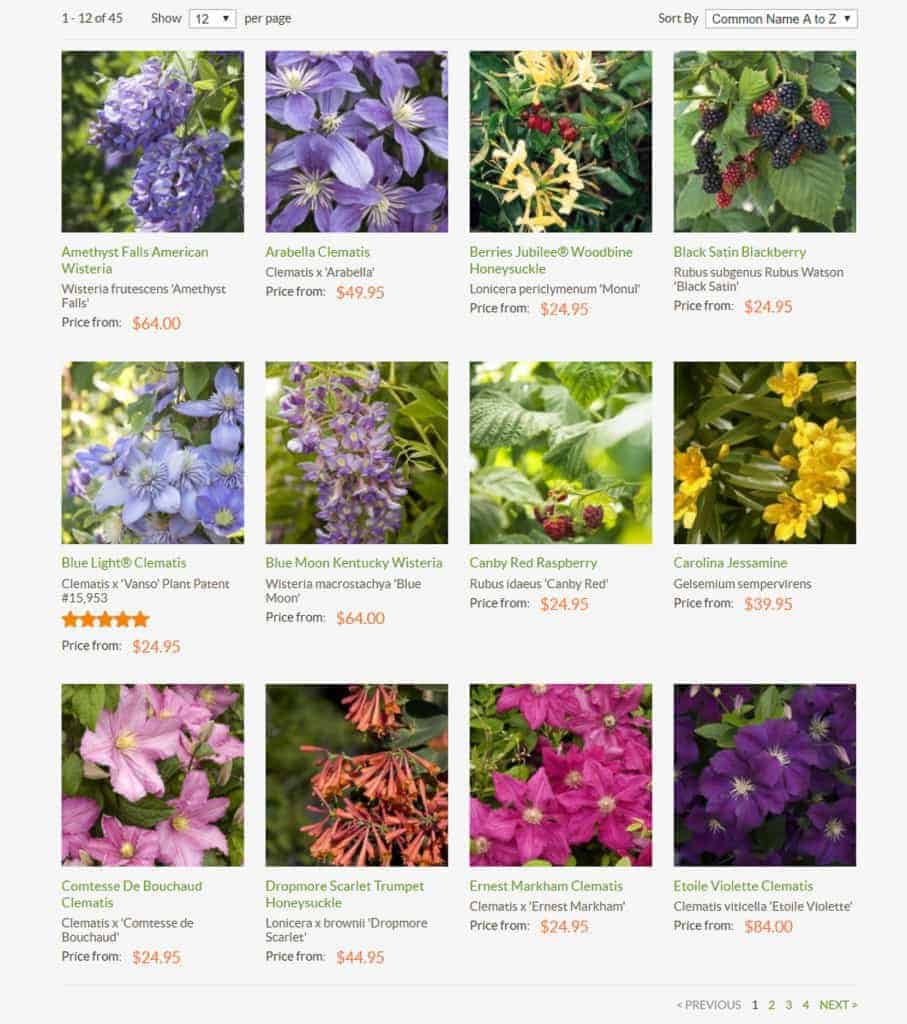 Plan out your garden ahead of time! This handy FREE printable garden planner will help you keep track of the seeds and plants you have or need, and the best time to plant them!
Pairing Flowering Vines for Constant Color
I looked through the list for one that would pair well with the Akebia vines I already planted. A pop of color from a Clematis would brighten up the trellis and blend with the more understated Akebia. Mixing two different flowering vines with varying bloom times ensures that your trellis is always covered with flowers!
I went back and forth between these two Clematis, but the plant on the left won the coveted trellis spot. The darker foliage will contrast nicely with the light stain of the fence and will coordinate well with the Akebia.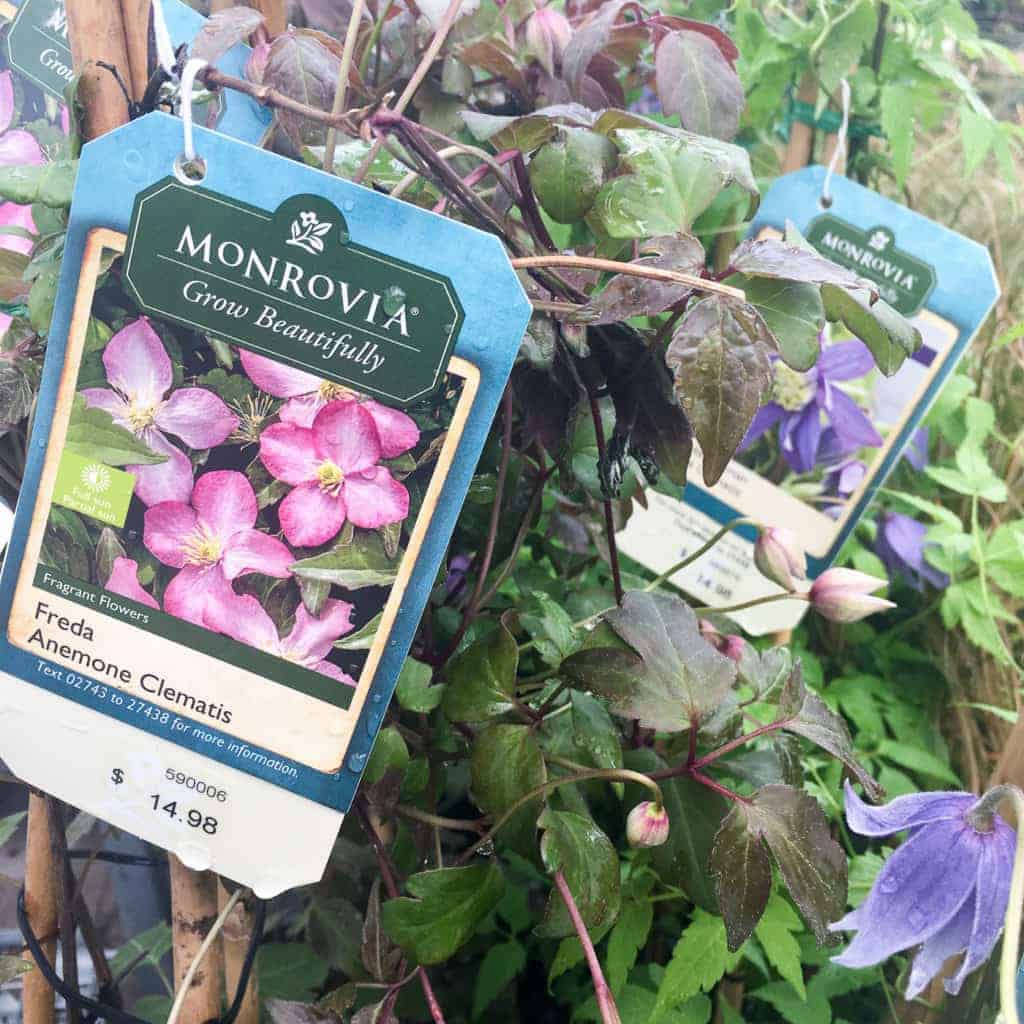 Training Climber Plants on a Trellis
To start training climber plants, weave the ends through the bottom slats of the trellis.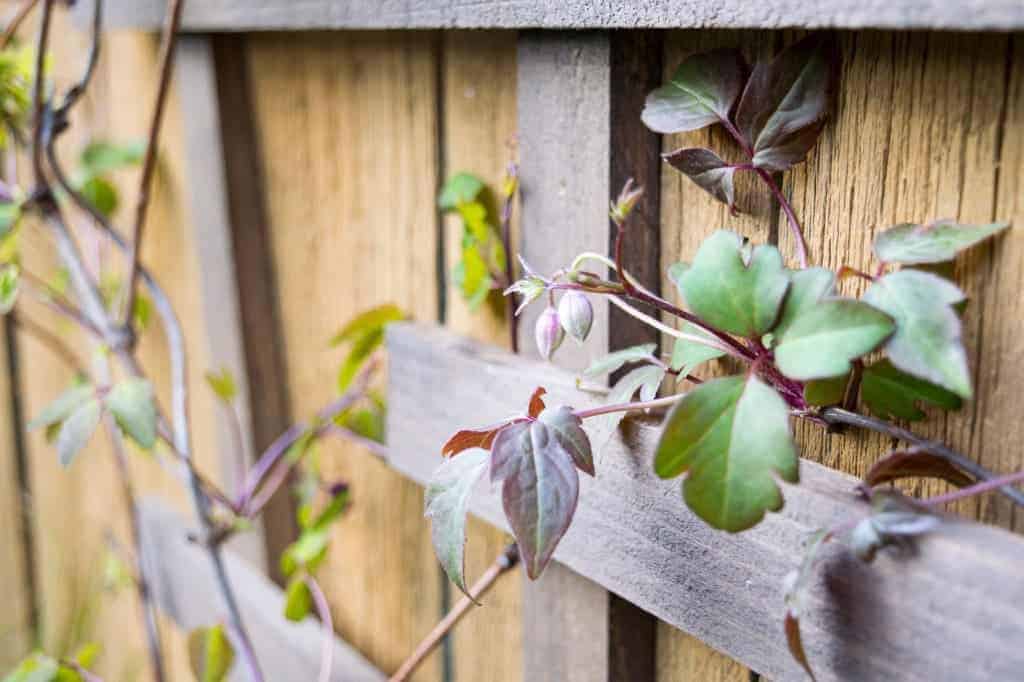 When it starts to fill the space, I'll tie fishing line between the trellises to expand their climbing area. The clear threads will provide almost invisible support for the climber plants, and will allow them to completely engulf the fence.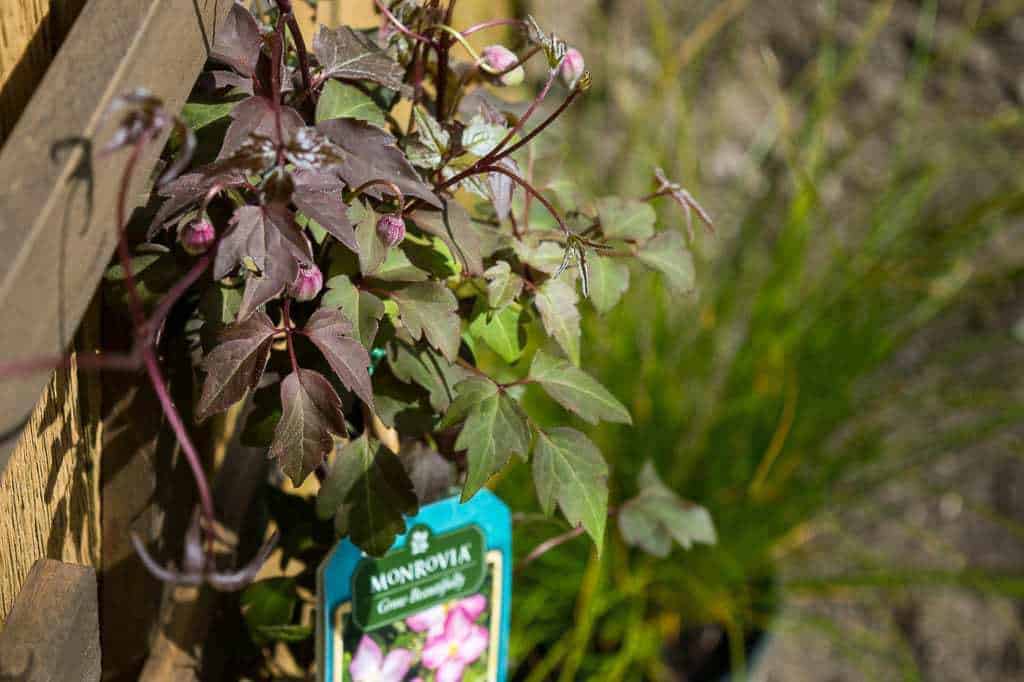 Looking for a trellis for your new flowering vines? Check out these DIY arbor and trellis ideas!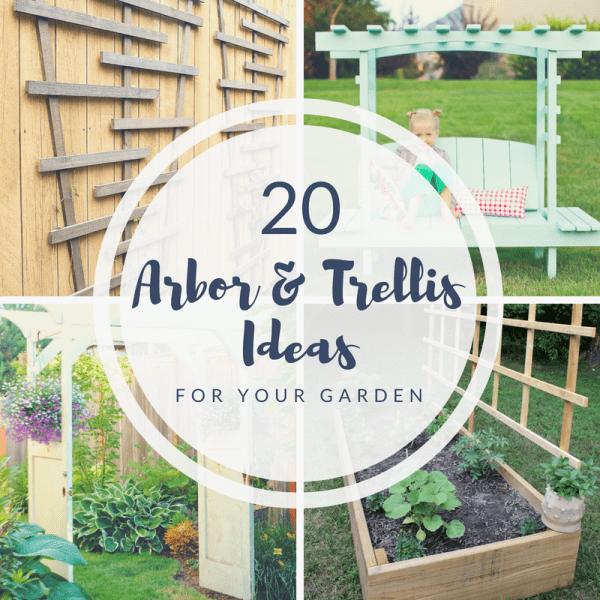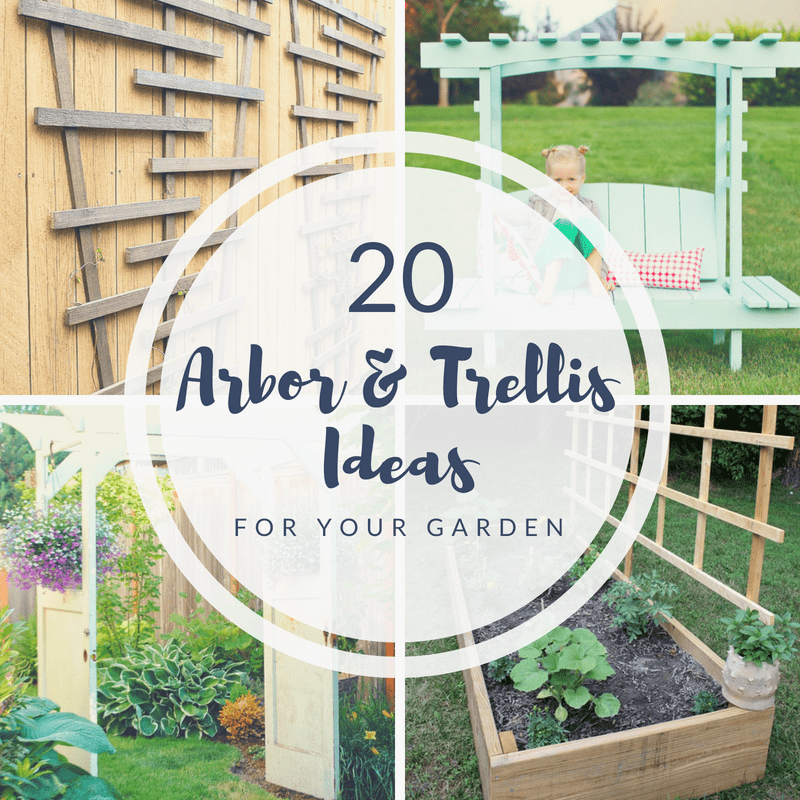 Fill the Remaining Garden Bed
With the back of the garden decided upon, I turned my attention to the narrow space in front. I wanted a pop of color to draw the eye in, and I found it with these hot pink dahlias. A few white daisies are mixed in as well. Plant brightly colored annuals towards the front of a flower bed so they can easily be switched out for something new when their blooming season is over.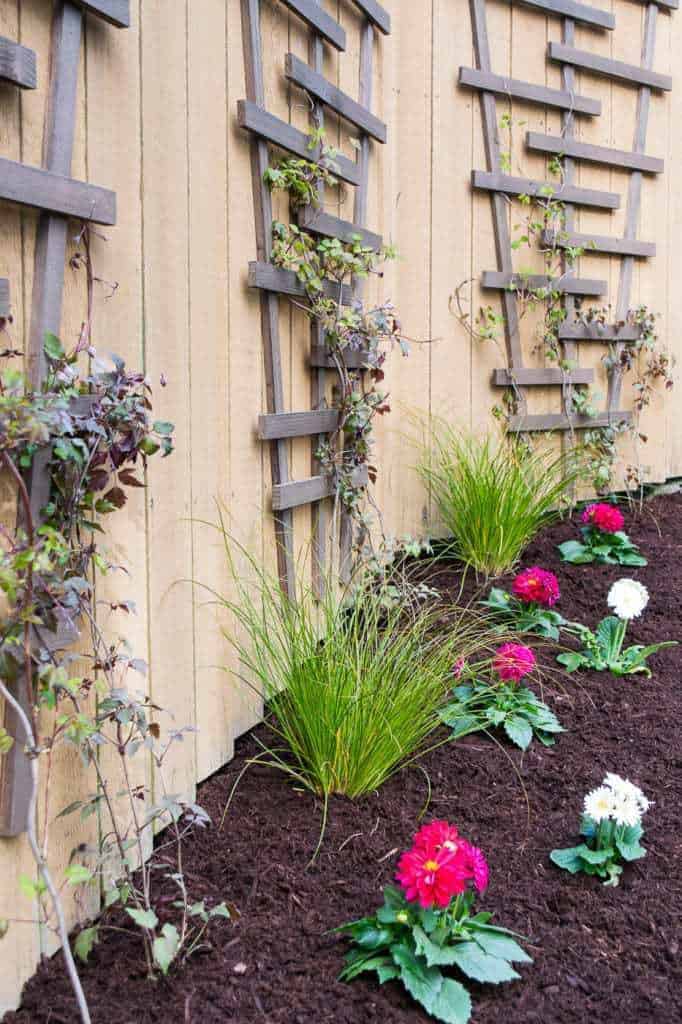 Enjoy your new flowering vines!
I hope I've helped in your search for the best climber plants for your trellis. Over the last year, my flowering vines have grown taller and healthier because I chose the right ones for my garden space!
Want to make a garden trellis like mine? You can get the full tutorial here!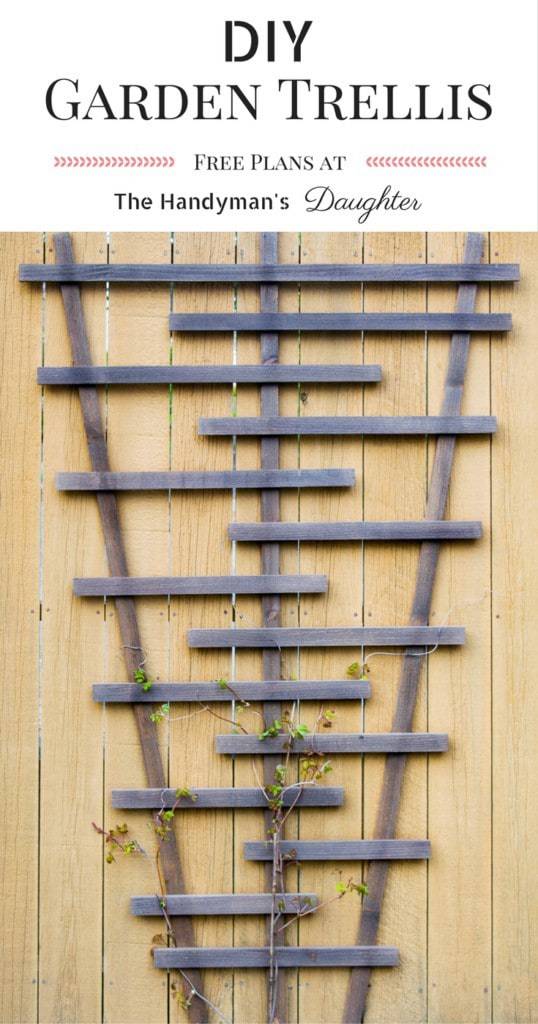 Or maybe this clematis trellis will be better suited for your outdoor space!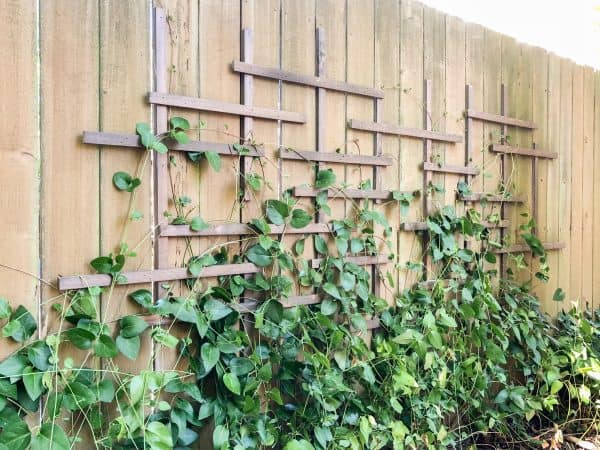 If you would like to keep up to date with my latest posts about gardening, outdoor projects and more, you can follow me on Facebook, Pinterest, or sign up for my weekly newsletter below.
Want more DIY projects?
Subscribe to get project ideas, home improvement tips, woodworking plans and more delivered straight to your inbox!