Sometimes even DIY bloggers hire out help! Here's my Amazon Home Services review from our recent garbage disposal installation. It was easy and fast!
Let me tell you a little secret . . . I just hired someone from Amazon Home Services to install our garbage disposal! Yes, I know I'm a DIY blogger who is perfectly capable of doing it herself. But sometimes life gets in the way and you just want it DONE. If you're on the fence about whether to hit that button, then this Amazon Home Services review is for you!
This post contains affiliate links for your convenience. For more information about how you can support this site at no cost to you, please visit my disclosures page.
I'm no stranger to plumbing issues, whether it's installing a flexible waste pipe or adding a shower to a tub. But there's nothing fun about hoisting a heavy garbage disposal while screwing it into place. I'll gladly pay to avoid it!
I hate calling around to get quotes and coordinating schedules with plumbers and contractors. But I was pleasantly surprised at how quick and easy it was to get someone to take care of this dreaded task for me! With a few clicks of the mouse, I booked someone to come and install my garbage disposal.
Buy Your Garbage Disposal on Amazon First
A few weeks ago, our old garbage disposal decided to crack and spray dirty water all over our sink cabinet. I didn't even realize it until my feet started getting wet while doing dishes. Ugh! Apparently you shouldn't put day-old oatmeal down the garbage disposal . . .
I cleaned up the mess, unplugged the disposal, and warned my husband not to use that side of the sink until I could fix it. My son had a friend over for a play date, so I couldn't just run out to the store to pick up a new one. Instead, I jumped on Amazon to start researching the best rated 1 hp garbage disposals.
Include Installation with Your Amazon Order
I remembered seeing the Amazon Home Services option when I purchased the garbage disposal, so I went back to check it out. Luckily, the option was still there when I looked at my order.
All I had to do was select my preferred date and time for service! Amazon will find someone in their pool of professionals who is available, and set everything up for you. They screen all their pros with a full business and criminal background check, so you can feel confident about the person they send to your door.
Installation Day
On our scheduled day, the installer assigned to my job called to let me know he was on his way. He arrived promptly, gave me his business card, and got right to work. He had the old one out and the new one in WAY faster than I would have, and even pointed out some potential problems with my sink's plumbing that I should watch out for in the future.
Because everything is prepaid to Amazon, there are no surprise charges at the end. Just sign the installer's phone or tablet to verify that they were actually in the house doing service, and you're good to go!
More About Amazon Home Services
I chatted with the installer a bit about Amazon Home Services while he was packing up. Apparently, you can use it for everything from assembling exercise equipment to mounting your flat screen TV! He's even put together a drone for a customer who received one for Christmas.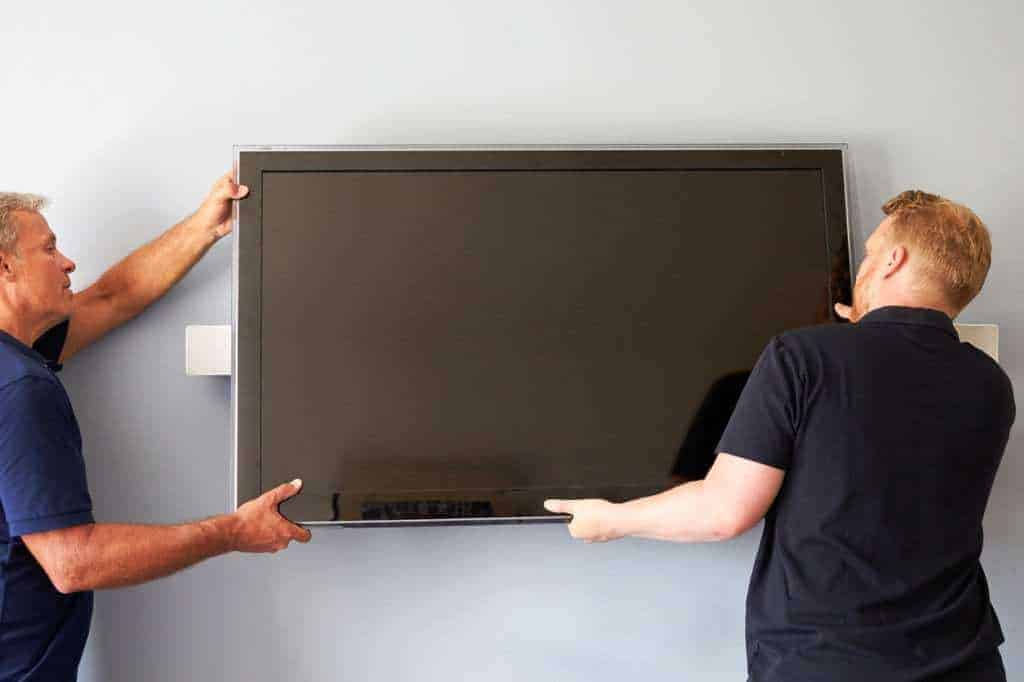 I hope this Amazon Home Services review was helpful! If you're dreading a particular project and don't want to deal with the hassle of calling around town getting quotes, Amazon Home Services might be the perfect solution for you!
---
If you would like to keep up to date with my latest posts about home improvement and more, you can follow me on Facebook, Pinterest, or sign up for my weekly newsletter below.

Want more DIY projects?
Subscribe to get project ideas, home improvement tips, woodworking plans and more delivered straight to your inbox!