Ferns are wonderful addition to a shade garden, and dividing ferns successfully means free plants for you! I'll show you how to divide ferns correctly so they thrive in your woodland garden.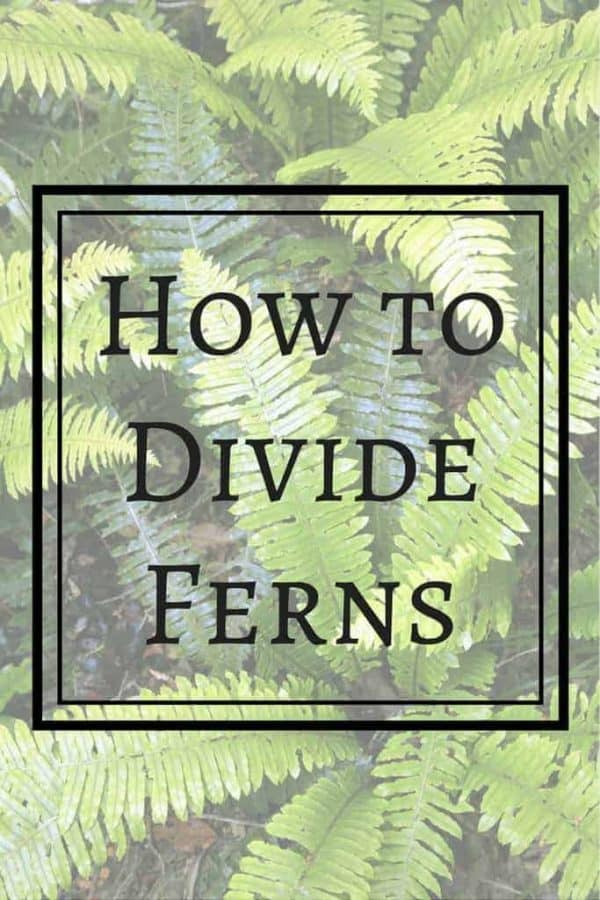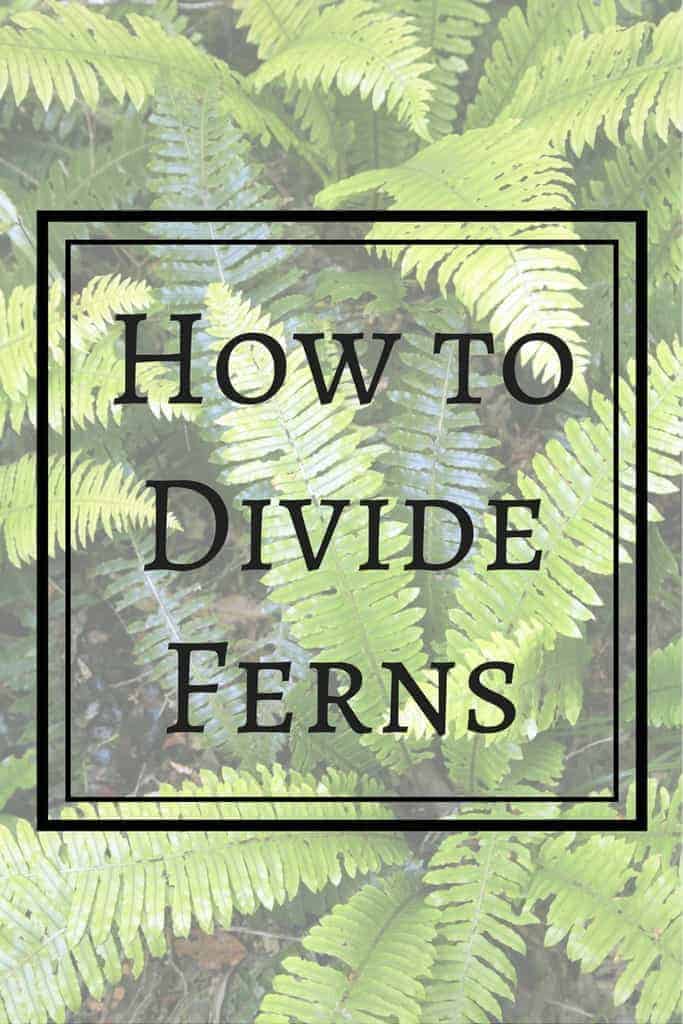 In the Pacific Northwest, ferns are everywhere! These ginormous plants look like they came straight out of the Jurassic era, thanks to our constant rainy weather.
Our backyard has a few mature ferns that were neglected and overgrown. By taking the time to divide ferns correctly, I was able to turn one large plant into six smaller ones to fill in our woodland garden!
This post contains affiliate links for your convenience. Purchases made through these links may earn me a small commission at no additional cost to you. Please visit my disclosures page for more information.
I completely ignored our backyard garden this summer. We were way too busy, and it was way too hot! But these hardy ferns kept on growing, even with the longest Seattle dry spell on record (56 days!) Believe it or not, this mess is just one plant!
I'm going for a woodland garden feel, which has the added benefit of being almost maintenance-free. We've already got the moss-covered trees and flowering rhododendrons. Now all we need are more ferns!
Instead of shelling out big bucks for a few scrawny plants at the nursery, I decided to attempt dividing ferns instead.
When to Divide Ferns
Spring and fall are the best times to divide ferns. I chose to tackle mine in the fall so they'll get plenty of water during our rainy winter.
If your area has a hard frost in the fall, you might want to wait until spring so the roots have time to adjust. Some species go dormant in summer, and should be left alone during this time.
How to Divide Ferns
Trim Dead Fronds
Trim away any dead fronds from the fern with sharp pruning shears. This article will show you more about the various pruning tools and how to use them properly! Try to cut as close to the bottom as you can.
After a quick trim, it's already looking much better!
Find a Clear Center Line
Move the fronds around until you can find a clear center part, just like with your hair. 🙂 This should be pretty easy in an older plant where the middle has died out.
Stick the point of a shovel into the part until it creates a divot in the root. This makes it easier to find the center line again when you dig up the fern and it starts flopping around.
Dig up the Root Ball
Fern roots are very shallow, so it shouldn't take much effort to dig them up. Just work your way around the outside edge with the shovel and pop it up. I was surprised to find my huge fern left a hole only a couple inches deep!
Divide the Fern into Smaller Plants
I wanted to get at least two plants out of this huge one, so I used a serrated garden trowel to cut the root ball down the middle. Don't worry, the fern can take some abuse!
Here you can clearly see how this particular fern grows. The fronds grow in clumps with a central root, like a bunch of bananas. It gets more crowded as older fronds die off, leaving a scraggly plant instead of a lush fern.
Each little bundle comes away from the central plant pretty easily, and can be replanted by itself. Yay for free plants!
Plant the divided ferns
I saved one half of the larger fern to go back into the hole it came from. Spread mulch around the base to help the newly divided fern retain water. You never would have guessed this is only half the plant!
The other half was divided into one larger plant and four smaller ones. These went into the ground along the back fence. Hopefully by next year, they'll fill in the empty space and help create a lush woodland garden like the one below!