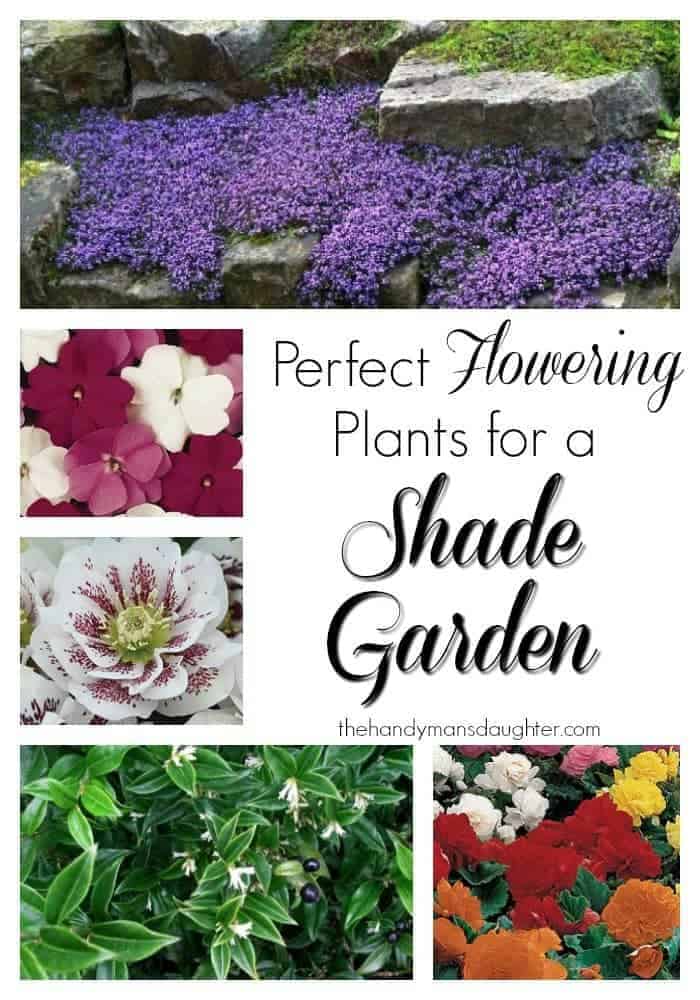 Finding pretty plants that bloom in the shade can be quite a challenge! The garden in the front of our house faces north, so it gets very little direct sun except at the peak of summer. As a result, most plants become scraggly or die. I could replace them all with boring green hostas and ferns, but I desperately wanted to fill the front of the house with beautiful flowers for maximum curb appeal. Before spending a ton of money on new plants that might not make it through the summer, I did some research to find the best ones for this tricky area.
This post contains affiliate links for your convenience. Purchases made through these links may earn me a small commission at no additional cost to you. Please visit my disclosures page for more information.
The White Giant calla lily planted by the previous owner was the only thing that thrived in this garden bed. These tropical-looking flowering plants grew over 4 feet tall with flowers as big as my hand! I need to come up with a sort of structural support system for the flower stems because they tend to get top heavy and droop when they reach their maximum height. I split the big plant into three smaller ones and planted them at the back of the garden, so they can cover the foundation with their thick foliage.
Himayalan Sweetbox is a winter blooming evergreen shrub that grows to only 18" tall, but spreads out to 3 feet. It has a beautiful fragrance when the little white flowers are in bloom. I planted a group of these at the corner of our concrete front steps to soften the hard edges and give us a whiff of spring in late winter.
If you want to add some color to your shade garden in the colder months, hellebore is the perfect choice. These beauties bloom in late winter or early spring, and come in a variety of colors. We don't get snow here in Seattle, so I'm looking forward to seeing these flowers pop up every year in February to remind me that spring is coming. A row of these are going in front of the calla lilies so the garden doesn't look so bare in the winter.
Plan out your garden ahead of time! This handy FREE printable garden planner will help you keep track of the seeds and plants you have or need, and the best time to plant them!
Begonias are another beautiful shade-loving flower that comes in lots of bright colors. The double bloom variety resembles roses, but you would never find a rose in the shade! Begonias grow very well in containers. I planted a few in our front porch planter, and by July it was growing like crazy!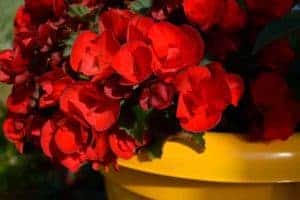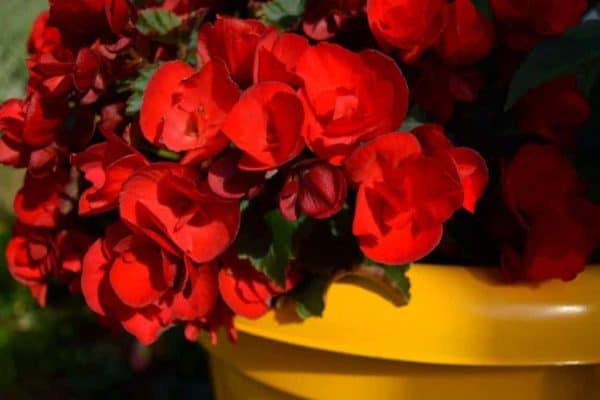 Fuchsia is an exotic looking shade plant that is great for hanging containers. The drooping flowers also make great "spiller" in a larger container. I planted fuchsia in the same container as the begonias you see above. Some of the longer stems are staked upright, while others are allowed to gracefully hang from the edges of the container. This combination is a winner!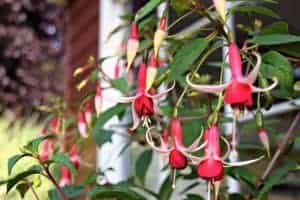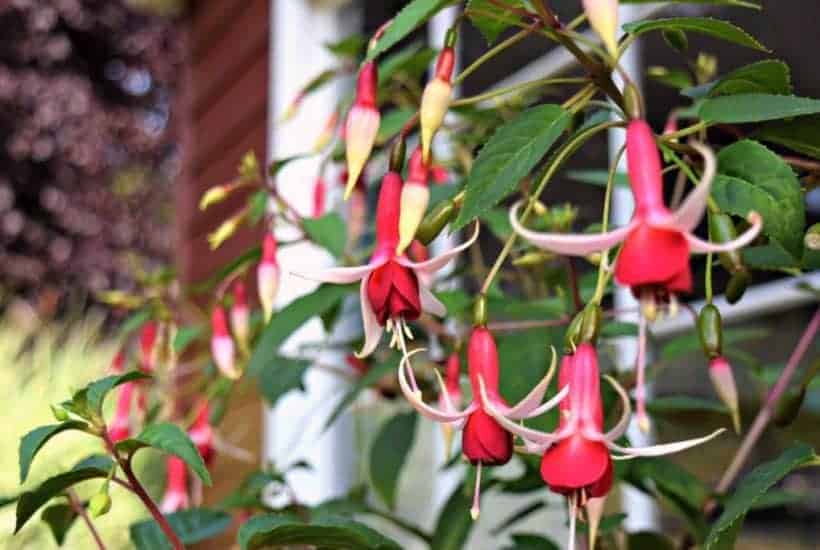 Impatiens would be great as a border plant in a shade garden. You can plant these little gems close together to create a solid band of color at the front of the flower bed, and they will continue to bloom from spring until frost.
Creeping Myrtle is an evergreen ground cover that sprouts little purpley-blue flowers in spring. I planted these under a tree that provides a lot of shade in the summer last year, and they're filling in that empty space nicely. I've read that these can get a little crazy spreading through your garden, so make sure to trim them back if they start growing where you don't want them to go.
All this talk about flowers makes me want to get out there and get my hands dirty! Too bad the forecast for the next week is nothing but rain, rain, rain. We had a few sunny days last week, and I managed to get the winter and early spring plants in the ground. The begonias and impatiens are on order and will arrive when the time is right to plant them. I'm really looking forward to having some beautiful color in front of the house, and I no longer need to worry about whether the plants are getting enough sun!