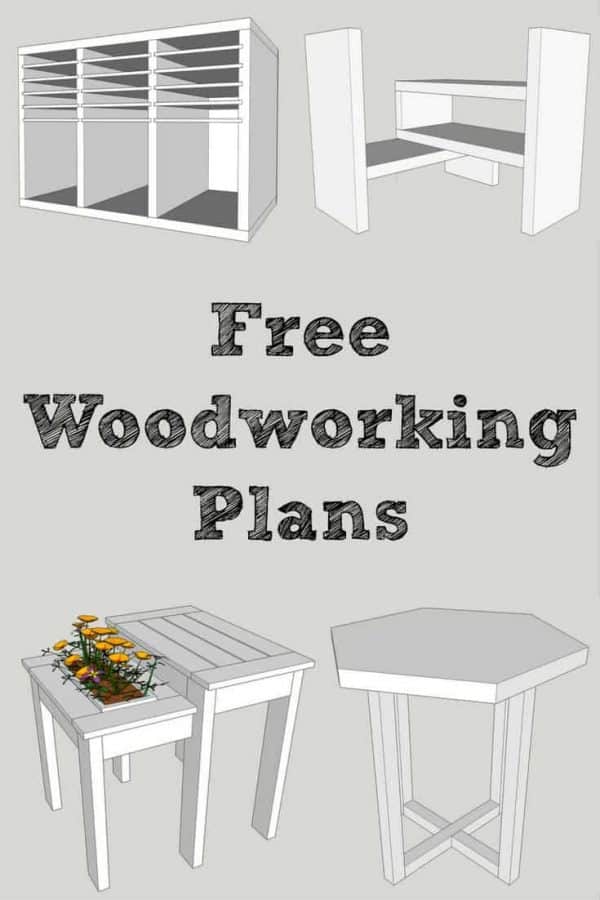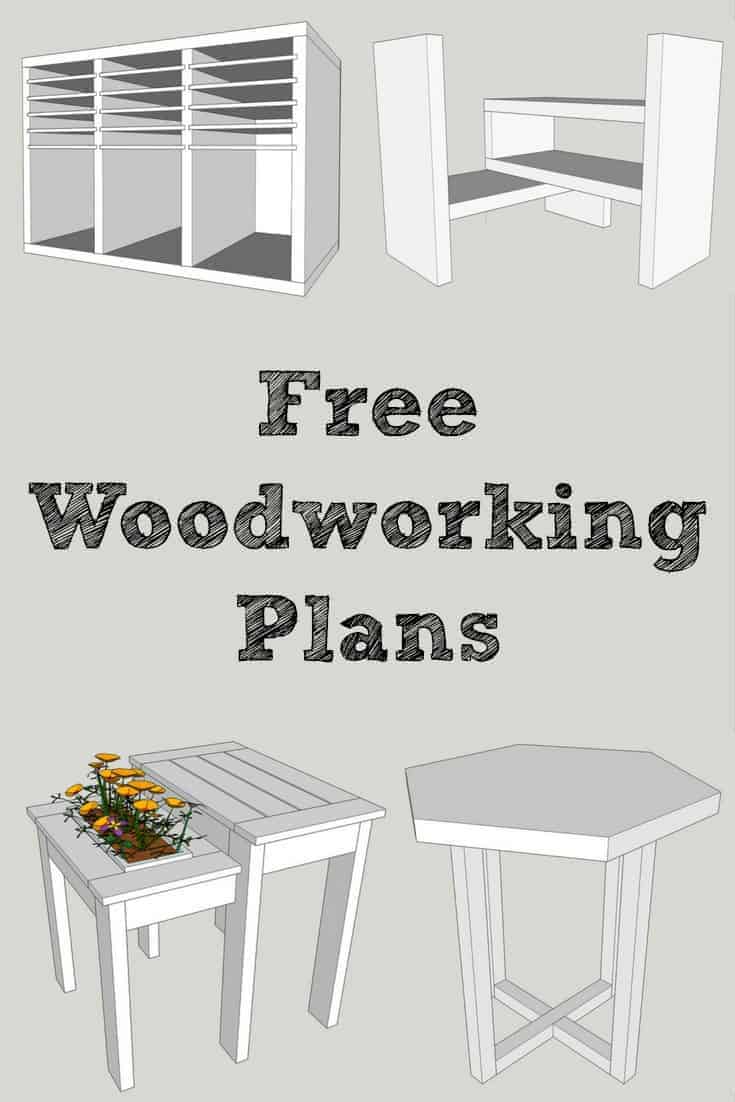 Welcome to my Woodworking Plans Library! You're welcome to download and print any of the free woodworking plans listed below to help you with your project. You can find the step-by-step photo tutorials for all of my
woodworking projects here
. New to woodworking?
Start here
!
In the table below, the free woodworking plans are on the left and the matching blog post is on the right. Most of my plans correspond to a blog post with a full step-by-step photo tutorial on how to build the project, as well as photos of the final product. There may be information in the blog post that isn't included in the SketchUp plans, so consult the post if you get stuck.
These plans are for personal use only. The resulting product or plans are not to be sold commercially without my consent. All the free woodworking plans are copyright protected by Vineta Jackson and The Handyman's Daughter and may not be duplicated.
As always, you can email me with any questions at [email protected] If there's a project you'd like to see in the future, send me a message and I'll see what I can do! Happy building!