Do you dream of hummingbirds and butterflies fluttering about your home all summer long? These simple tips will turn your garden into a hummingbird and butterfly habitat they will love.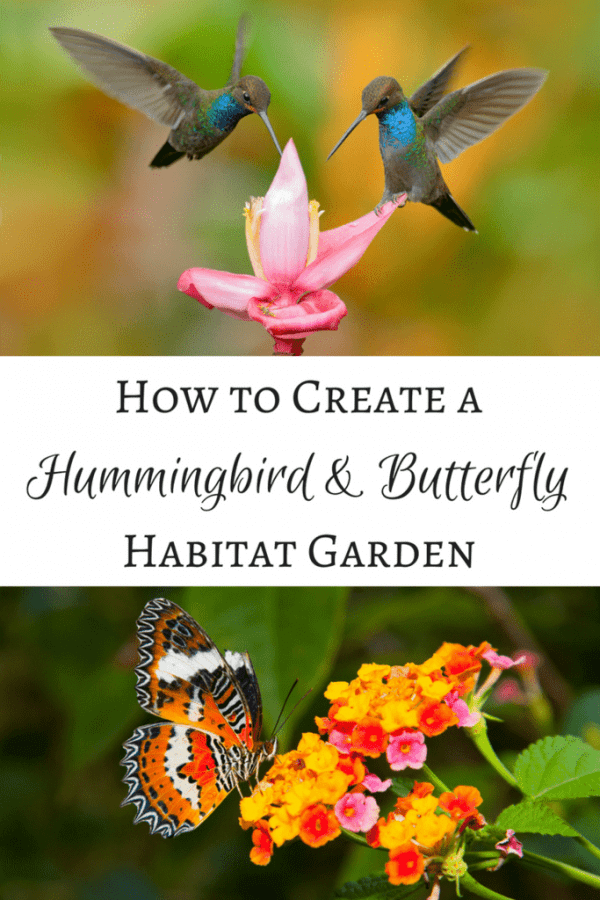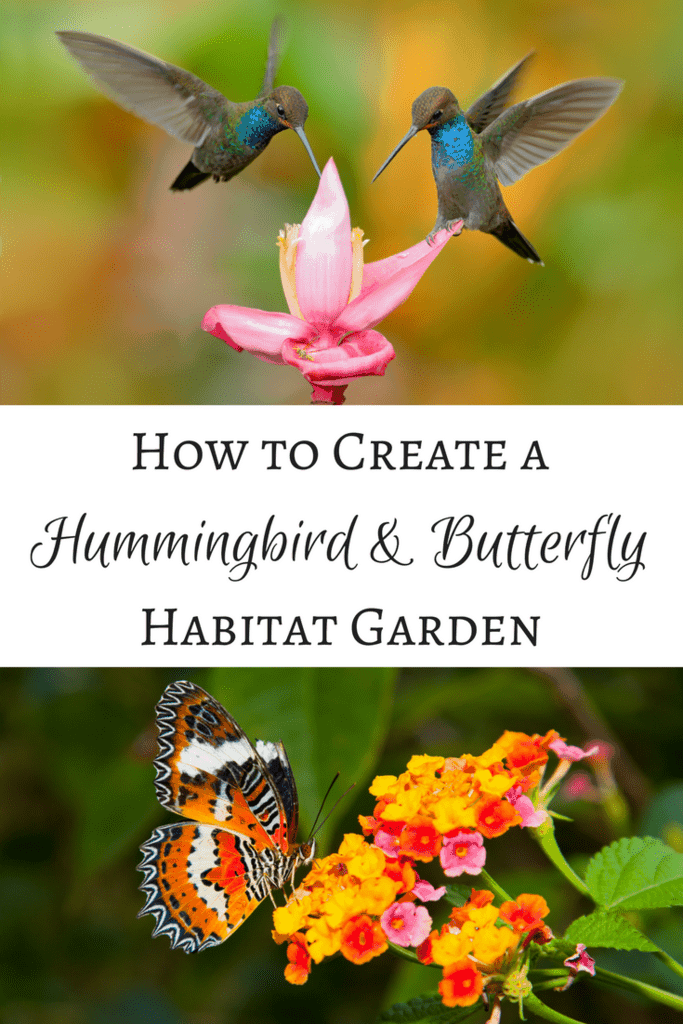 This post contains affiliate links, which means I may receive a small commission for purchases made through links in this post.
How to Create a Hummingbird and Butterfly Habitat Garden
Hummingbirds and butterflies both love flowers with nectar, and finding the right plants will draw them to your habitat garden. To get the most bang for your buck, select plants with a lot of flowers that have a long bloom time. Make sure to prune them as recommended to encourage new flower growth and keep woody stems to a minimum. Not only are these winged creatures pretty and fun to watch, but they're essential pollinators, too, helping to keep your plants happy!
Flowers for Hummingbird Habitat
Hummingbirds are attracted to anything that is red, yellow, blue or orange. That's why most of the hummingbird feeders and the premade nectar you see in stores are red. They also prefer flowers with long, tubular blossoms. Their pointy beaks make it easy for them to reach the nectar at the bottom that others may leave behind.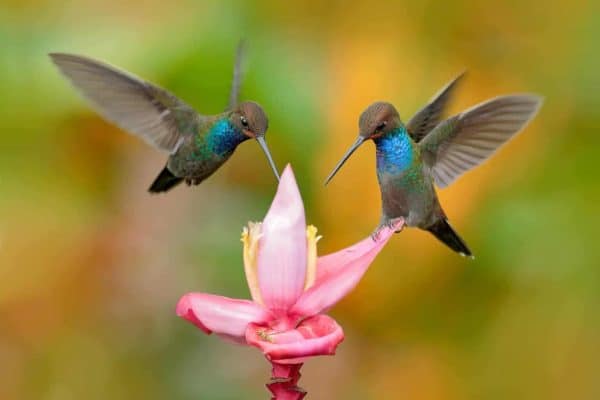 Some examples of flowers that hummingbirds love are Penstemon, Agastache, Red Bottlebrush, Fuchsia, Ipomopsis, and Monarda. Be sure to select the right plants for your growing area and sunlight levels!
Hummingbirds also prefer having a variety of places to feed. Create window boxes full of cascading blooms to give the hummingbirds food sources both high and low or build a trellis for flowering vines. You can find my plans for a modern garden trellis here and tips for planting vines here.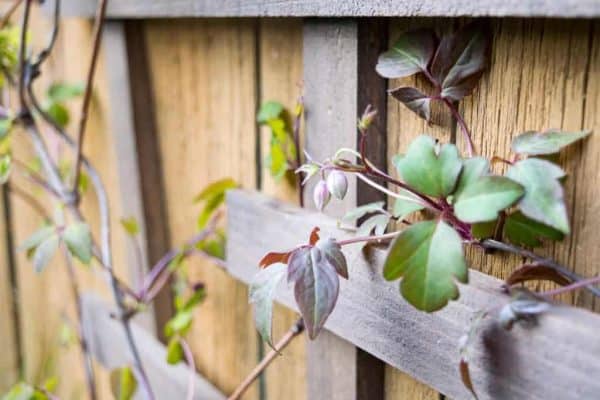 Flowers for Butterfly Habitat
Butterflies are attracted to red, orange, yellow, pink and purple blossoms. They are also looking for nectar but need flowers that are flat or in clusters so they can perch on them while they feed.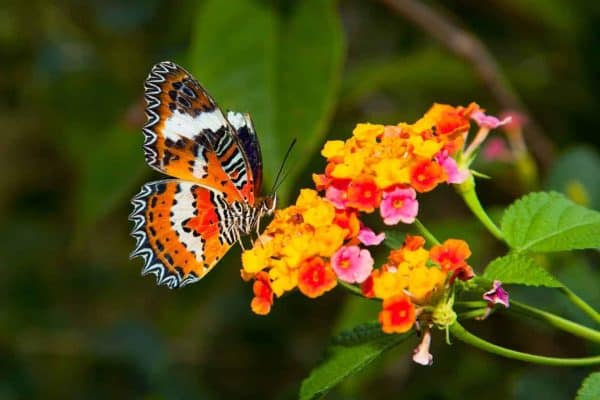 Some examples of flowers that butterflies love are Butterfly Bush, Marigold, Daylily, Lavender, and Queen Anne's Lace. Again, make sure the plants you select will work for your climate.
Plant your butterfly habitat plants in an area that will get between 5-6 hours of sunlight each day. Butterflies prefer to be warm & dry when they fly. However, they don't like the wind because it causes them to have to fight to stay on the flowers. If possible, create your butterfly habitat garden in a calm area or plant larger bushes on the perimeter to protect it from the wind.
Water
Hummingbirds and butterflies both need a water source and providing one is a great way to attract them to your habitat garden. But they don't need an expensive pond or waterfall to draw their attention. These simple ideas will keep them happy and clean.
Water for Hummingbird Habitat
Hummingbirds don't like deep bird baths, so make sure yours has a shallow area around the edges. Some birdbaths are made specifically for hummingbirds, although the shallow pans mean you will need to refill them frequently.
Another option is to add misters around the garden. Position the misters by the leaves of plants so that the water will glisten, attracting the hummingbirds. They then rub against the wet leaves to bathe.
Or combine the two elements to create the ultimate hummingbird bath! This video by Amazing Bird Stuff makes me want to build one right away! You can find the tutorial here.
My first birdbath. Video by Amazing Bird Stuff. Directions by Beth http://www.homestoriesatoz.com/outdoor/diy-bird-bath.html

Posted by Amazing Bird Stuff on Tuesday, April 5, 2016
Water for Butterfly Habitat
Butterflies have different water needs. They prefer to drink from very shallow puddles, preferably with sand or soil underneath. Using colored sand in their favorite color may draw them in easier.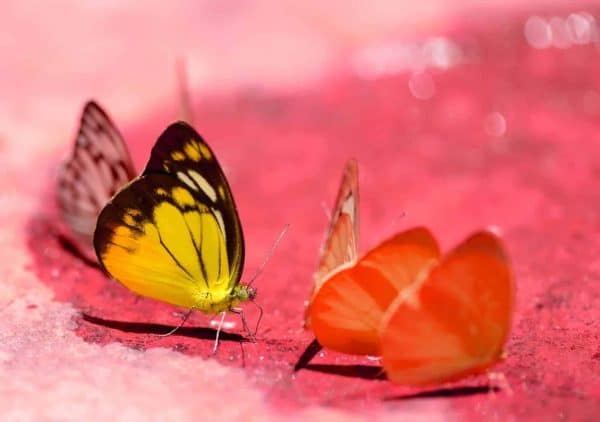 You can make one of these puddlers with a simple pie tin! Bury the pie tin in your garden, and add colored sand to the bottom. Place flat rocks sticking up from the water line so butterflies will be able to land on them and dry off. Refresh the water as necessary, adding a pinch of salt to provide minerals for the butterflies.
You can also find beautiful puddler stones with a shallow water areas built into a ceramic disk. Surround it with the butterfly habitat plants listed above, and you'll have the perfect refuge for these delicate creatures.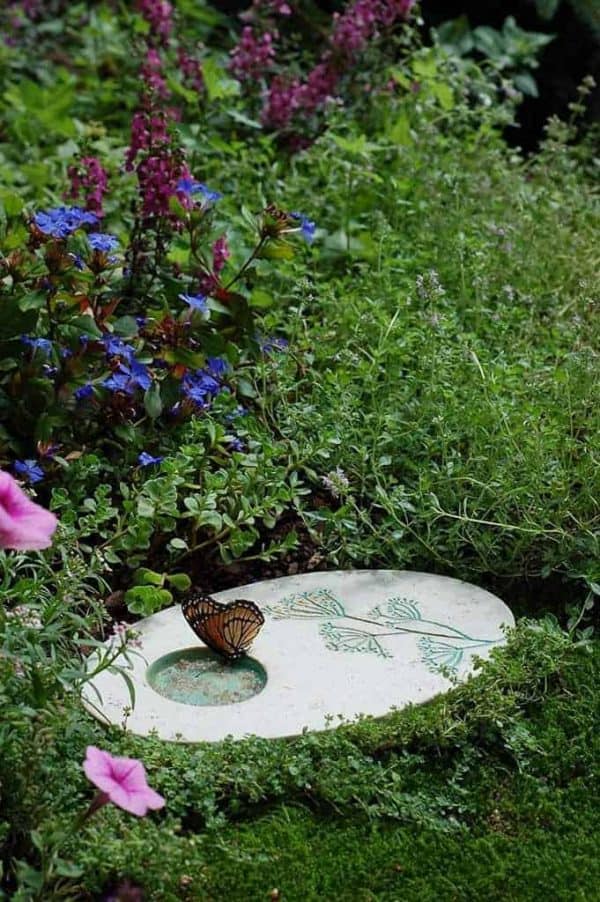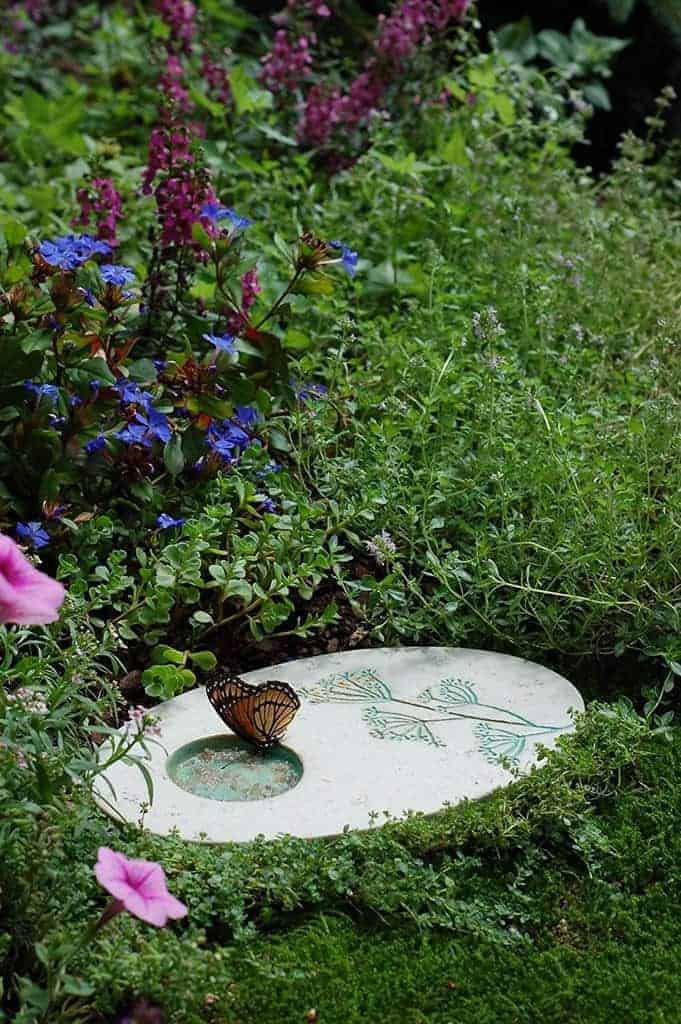 Other Considerations
Avoid using pesticides in your garden. Hummingbirds don't just eat nectar, but also small bugs that pesticides may kill off. In addition, pesticides are one of the reasons why butterfly populations such as the Monarch butterfly are dwindling. There are lots of different ways to garden organically and not hurt the butterflies and hummingbirds that you want to visit your garden.
A hummingbird and butterfly habitat garden isn't difficult to create. After you're done, you'll love being able to sit outside and watch your visitors day after day.
Want more gardening ideas? Here are some tips for the perfect flowering plants for shade gardens.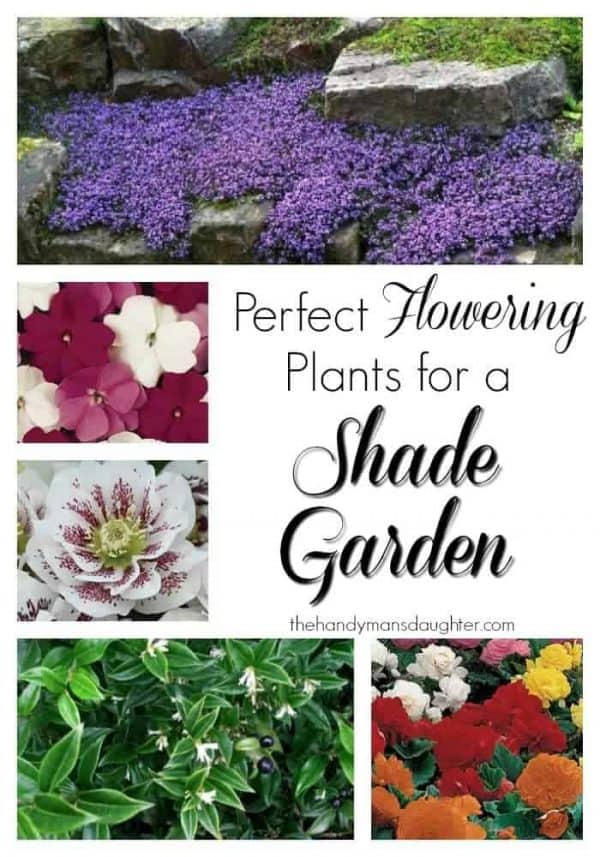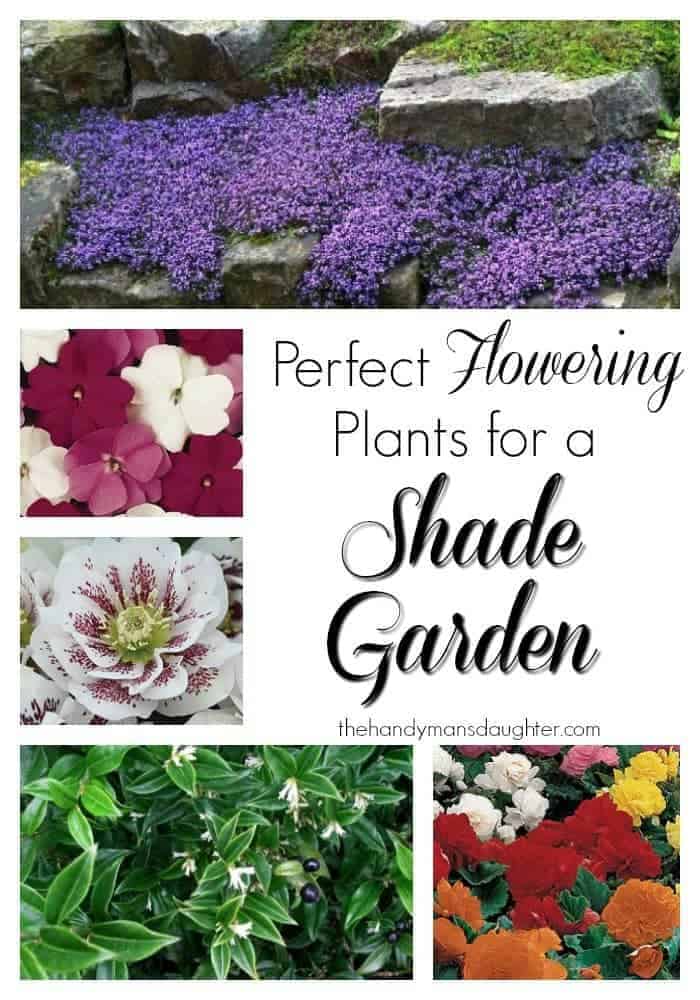 Want to enjoy the soothing rustle of wind through bamboo without the headache of controlling it? I have some tips for planting bamboo too!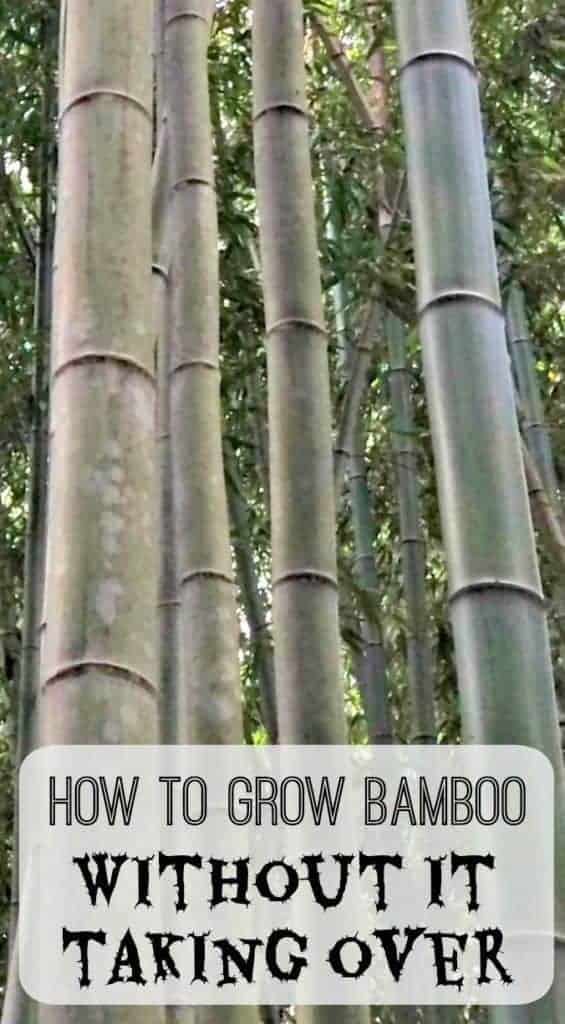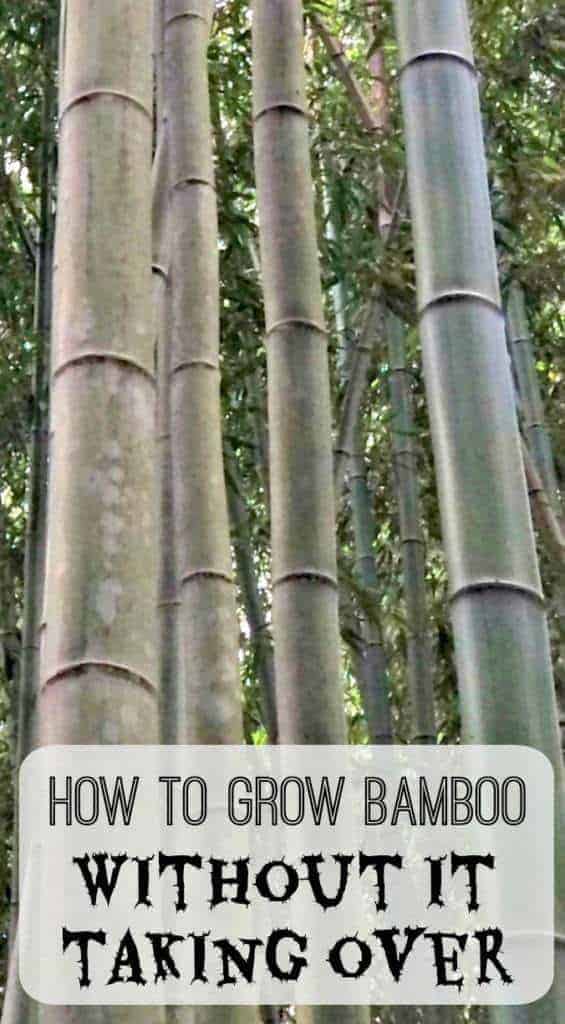 If you would like to keep up to date with my latest posts about gardening, home decor and more, you can follow me on Facebook, Pinterest, or Instagram. You can also sign up for my email list below so you never miss a post!
Want more DIY projects?
Subscribe to get project ideas, home improvement tips, woodworking plans and more delivered straight to your inbox!