Looking for arbor or trellis ideas for your garden? Here are 20 amazing options to give your climbing vines the support they need to grow and thrive.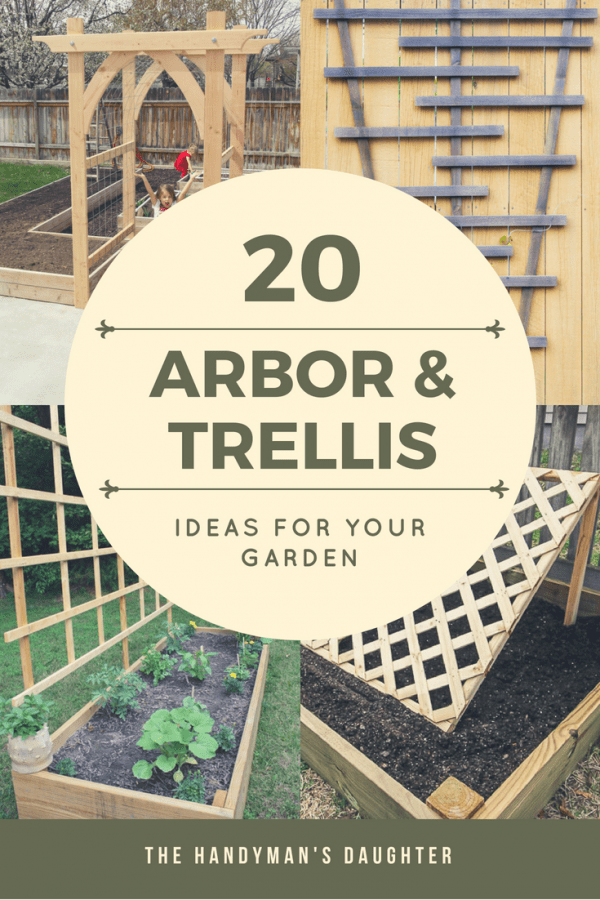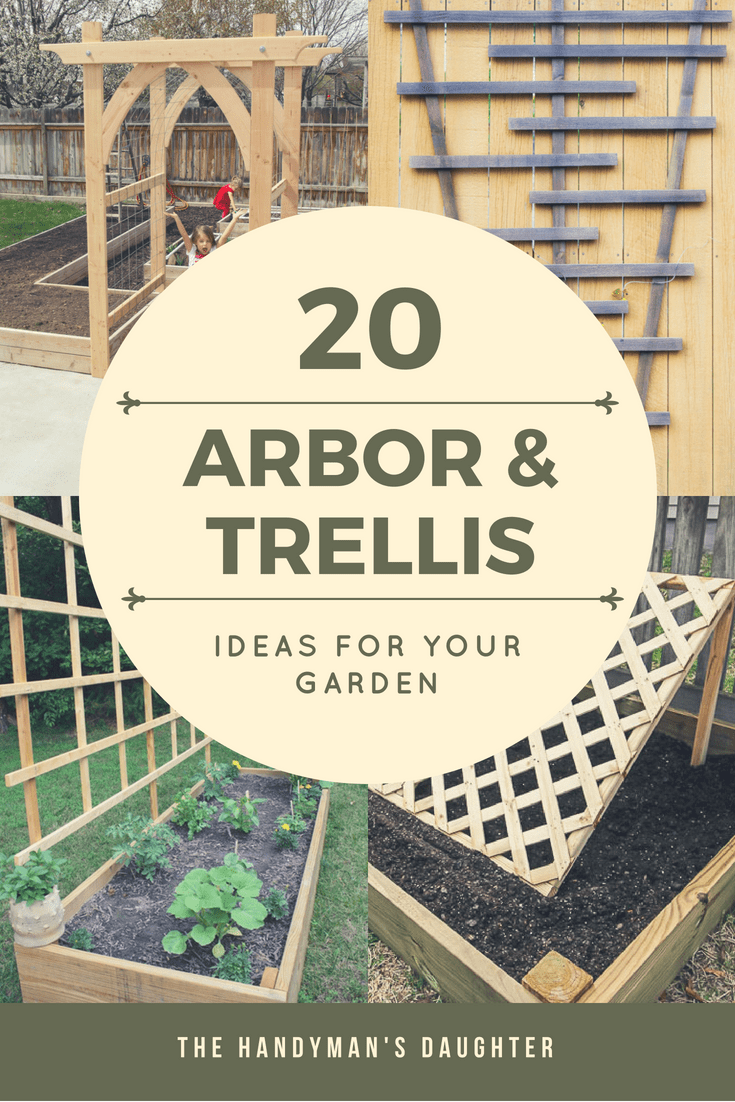 A wall of gorgeous flowering vines is the perfect backdrop for a beautiful garden. But you need to give those vines a structure to climb so they can spread and bloom. These DIY arbor and trellis ideas will inspire you to add visual interest to your garden while also creating a magical living wall!
This post contains affiliate links for your convenience. Purchases made through these links may earn me a small commission at no additional cost to you.
DIY Trellis Ideas
A trellis is a great way to perk up a boring fence, or even hide outdoor clutter! It can be as simple as string between two stakes, or a modern centerpiece of the garden. You're sure to find plenty of inspiration with these DIY trellis ideas! Just click the title or photo to go straight to the tutorial.
---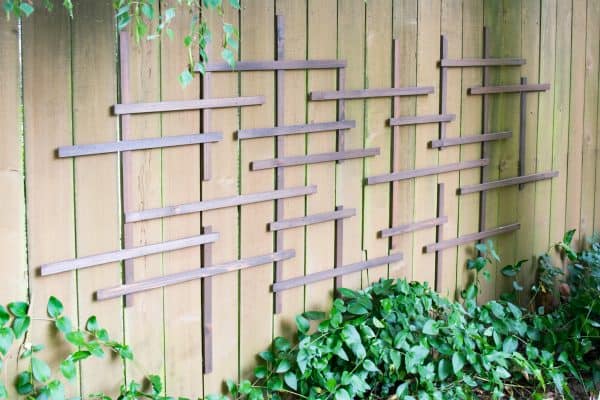 This trellis looks good even when it's not covered in clematis vines! You can change up the design to fit your fence and style.
---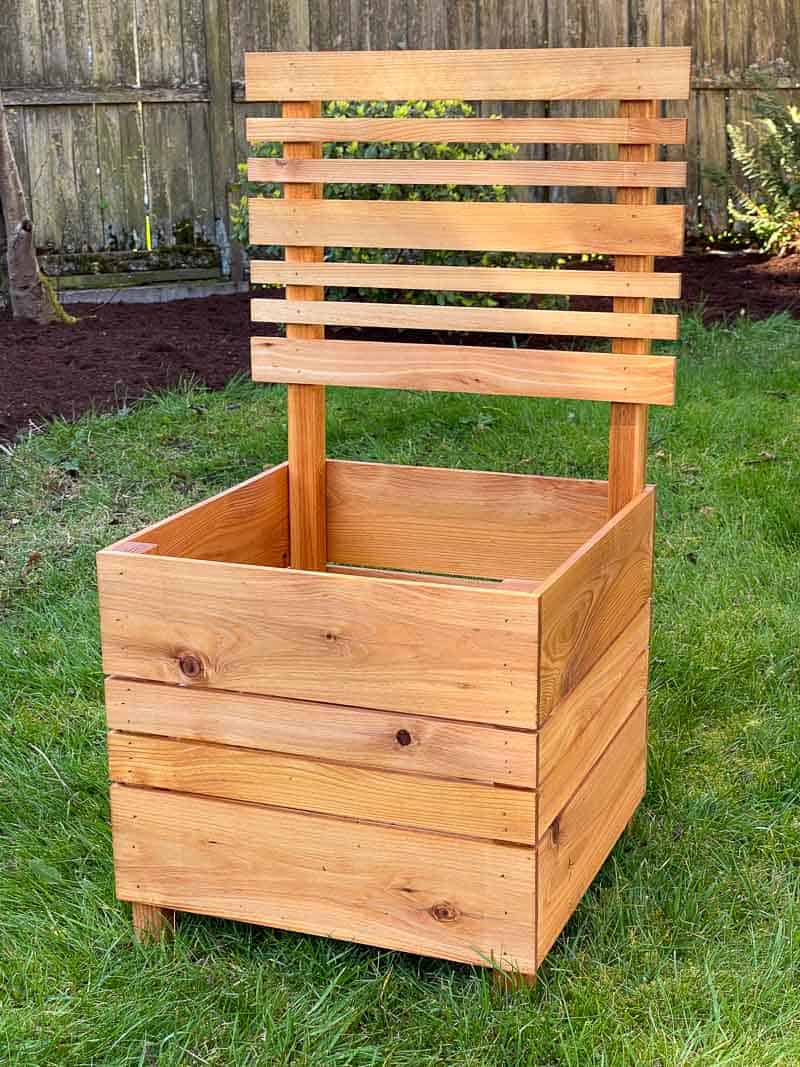 ---
---
---
---
---
---
---
---
DIY Arbor Ideas
Arbors usually have a trellis on each side, with a top piece joining them together. These structures make a great entryway to the garden, and look magical covered in vines and flowers!
---
---
---
---
---
---
---
---
---
I hope I've inspired you to add some vertical elements to your own garden! Which of these arbor or trellis ideas was your favorite? I'd love to hear from you in the comments!
SHARE IT!