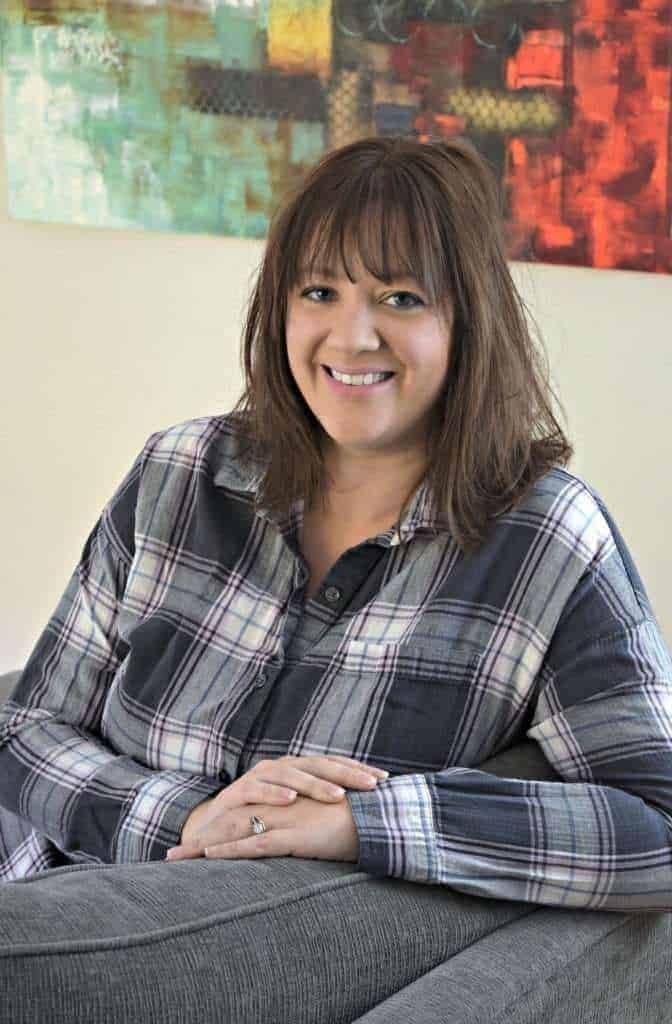 Hi, I'm Vineta, also known as The Handyman's Daughter. Thanks for stopping by. Curious about who writes this blog? Read on!
I'm a stay-at-home mom to our eight-year-old son in Seattle, Washington. I started The Handyman's Daughter to share the step-by-step instructions on how to make our awesome TARDIS door, but I soon found that I truly love inspiring people to create and to update their homes.
I have always enjoyed doing things for myself. I get that from my dad. Growing up, he was always working on something, whether it was fixing a car, working on the house, or building something in his workshop. He was quite the handyman! I bring my car to the dealer for maintenance (much to his dismay), but I'll try to tackle any project in our home.
We bought our 1946 Cape Cod style home in the summer of 2014, and I have been working ever since to make it our own. We've hired out for the big projects, such as our deck remodel and basement family room update, but I like to put my own stamp on things, like staining the deck myself or creating shelves where there was once a closet.
Interior design is one of my passions (and even went to school to study it for a year before our son was born). I love being able to design each room of the house to reflect our family's personality. I'm kinda obsessed with organization as well (although I don't necessarily have the time or energy to keep it organized!), so you'll see plenty of labels on things around our house.
My first creative outlet was sewing. At 5'10" tall, it was hard for me to find clothes that didn't look like they were shrunk in the dryer! Now I use my sewing skills to make various things for around the house, such as my son's bedroom curtains. My sewing machine mostly gathers dust nowadays, unfortunately, as I spend more time in the workshop with my tools.
There is something empowering about working with power tools! I was so intimidated by my miter saw when I first bought it, it sat in the workshop for weeks before I was brave enough to turn it on. But once I got going, I was addicted! I love being able to build exactly what I envision, rather than shopping endlessly for something that might not exist except in my imagination. Woodworking plans are similar to sewing patterns, so I was comfortable with them from the get-go. And like my huge collection of sewing patterns, I have an equally huge collection of woodworking plans I want to build. I hope you'll stick around to see what I make next!
Thanks for reading, and for allowing me to share my quest for the perfect home with you. If you have any questions or comments, you can contact me anytime at [email protected]