Who is The Handyman's Daughter?
Hi, I'm Vineta Jackson, also known as The Handyman's Daughter! I've been writing tutorials about woodworking, home improvement and DIY projects since 2015. My goal is to teach you how to fix up your home and fill it with custom furniture you can be proud to say you made yourself.
I recently started a new website dedicated to another passion of mine...gardening. You can find all my tips and tutorials for creating a beautiful garden at Grow Happier Plants.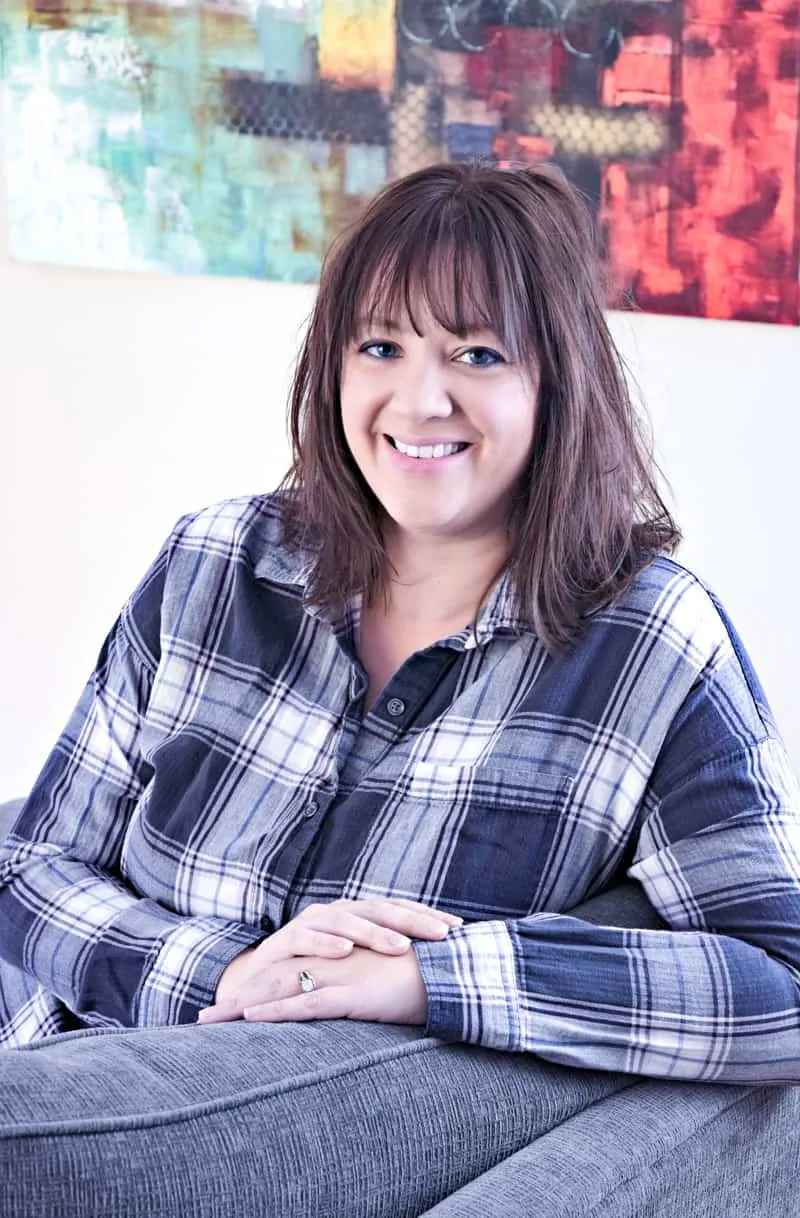 My story
I've always enjoyed doing things for myself. I get that from my dad. He's always working on something, whether it's fixing a car, updating the house, or building something in his workshop.
When I was a kid, my parents bought a plot of land in central Massachusetts and had a house built for their growing family. But as soon as the occupancy permit was granted, my dad took over to finish the details.
Over the span of the next decade, he transformed that basic house into a beautiful English Tudor style home for his family. He tackled everything from the stucco exterior to the tile in the bathrooms, doing it all himself.
While it can be frustrating to live in a state of perpetual construction, I learned so much from the experience.
Hard work pays off.
Do your research and plan ahead.
Don't be afraid to try something you've never done before.
Learn from your mistakes, and learn how to fix them.
No one notices those tiny imperfections, except you.
Saw blades are sharp.
All important life lessons! 🙂
My home
The apple doesn't fall far from the tree, and now I have a house of my own that is in dire need of updating. We bought our 1946 Cape Cod style home in Seattle in 2014, and I've been working to make it our own ever since.
My very first big home improvement project was the fireplace. It was straight out of the 80's, with a shiny brass gas insert, peach marble tile and orange oak trim. Ugh!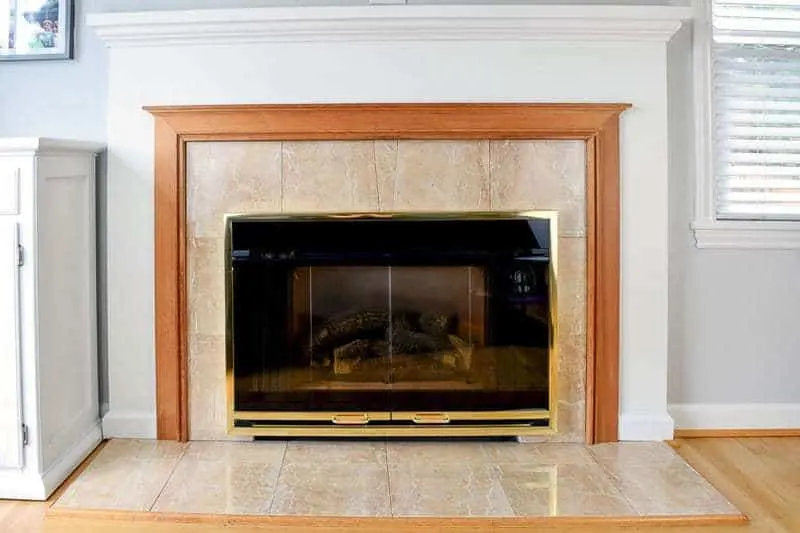 I don't think I've ever talked to my dad on the phone as much as I did during this project! Every time I peeled back a layer of tile or trim, another issue arose and I called him for advice.
It took much longer than I thought, but I managed to complete the fireplace remodel just in time for Christmas! I was instantly hooked and couldn't wait to tackle my next project.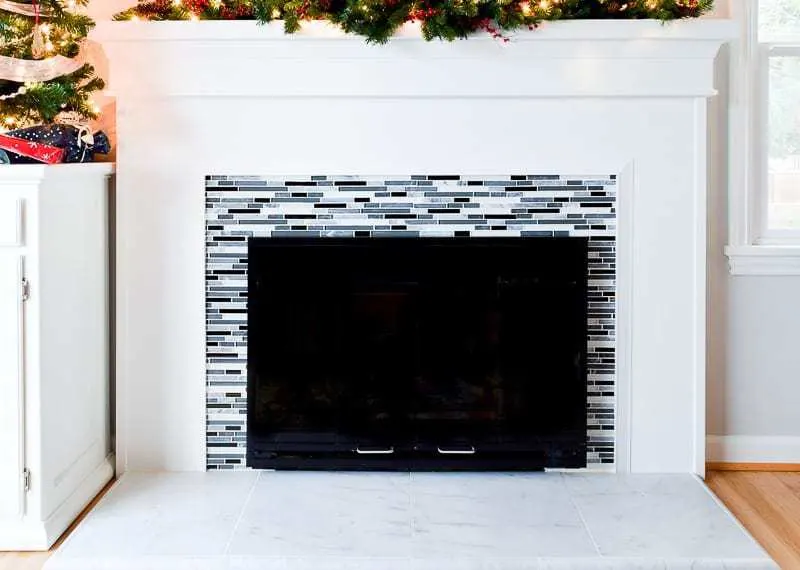 Over the next few years, I've completed two bathroom renovations (full bath and half bath), and I'm currently working on a full kitchen remodel. With each project, I've learned new skills and gained more confidence in my abilities.
My workshop
When we bought our house, we had no idea what to do with the unfinished room in the basement. It was once a garage, but the previous owner closed it off and left it an empty space.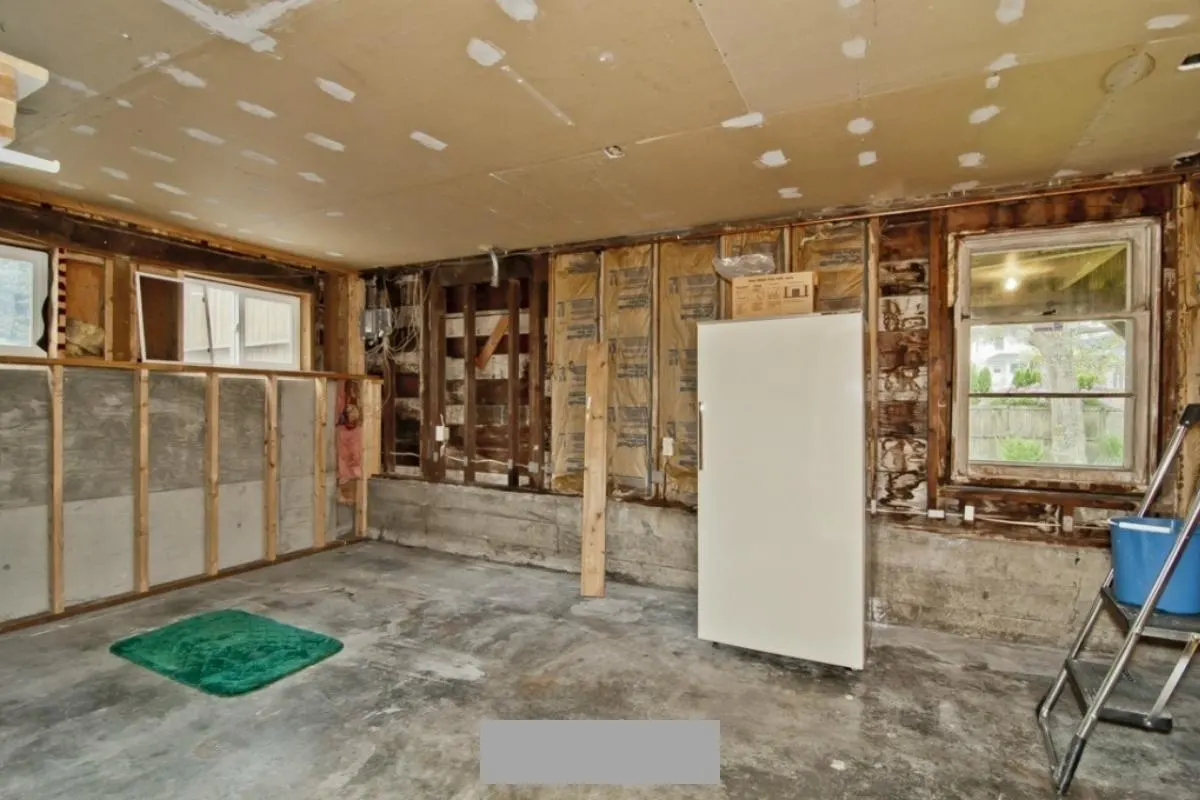 At first, we used it for storage. Then I set up a couple of sawhorses with an old door across them for my first workbench. Obviously, I outgrew that pretty quickly!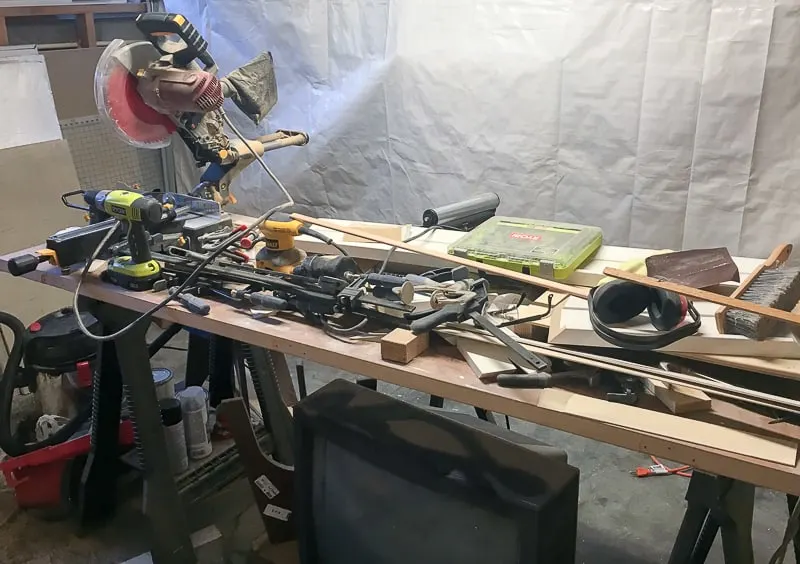 Over the years, it has evolved into a full workshop where I can create any piece of furniture I can imagine! You can do a lot in a small space, and I've customized every piece of shop furniture to maximize storage and function.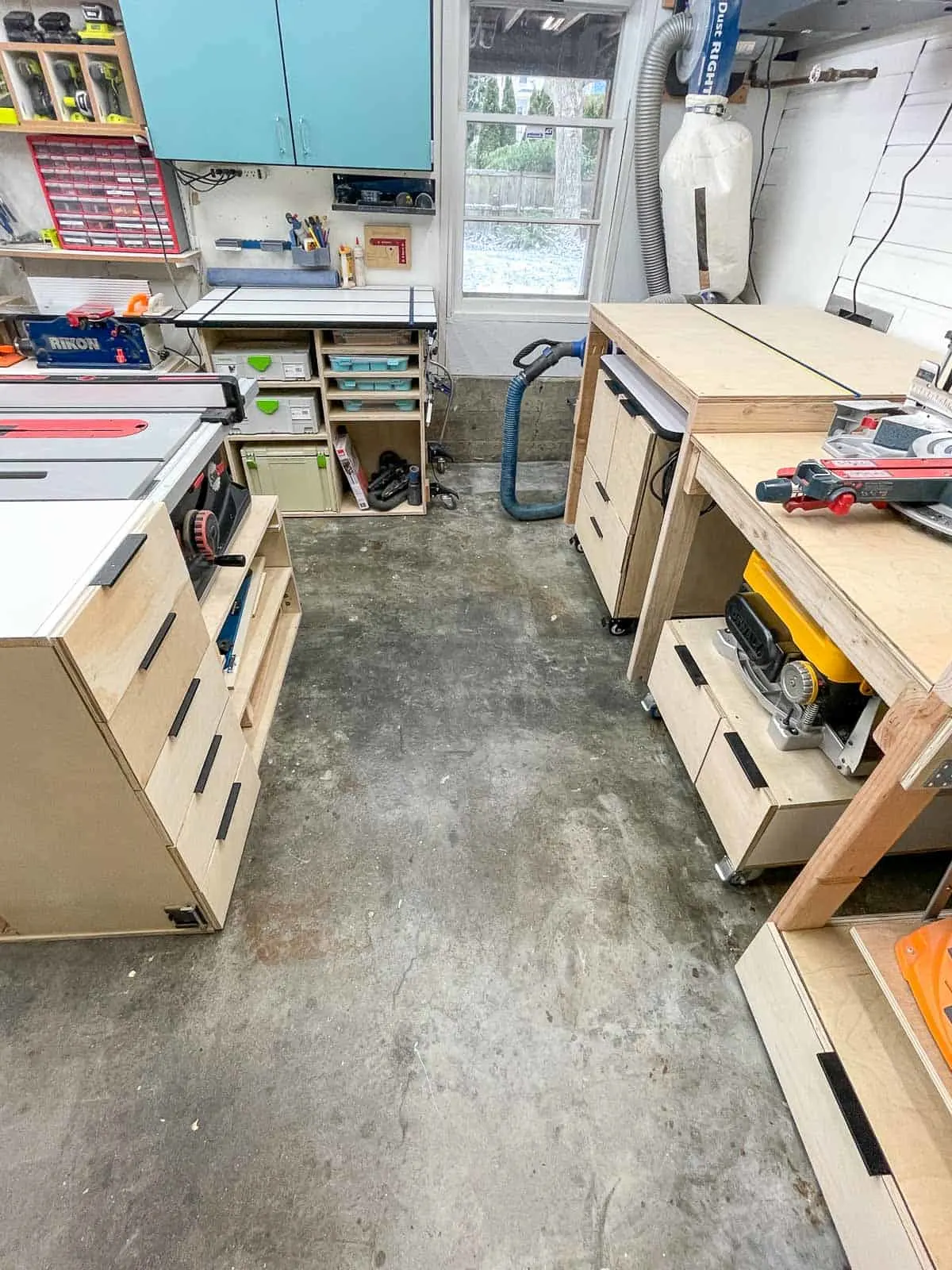 I taught myself SketchUp so I can figure out all the parts and pieces before I cut a single board. Those 3D models then become woodworking plans that you can download so you can build these projects yourself!
I'm always learning new skills, and you can too! Whether you're a seasoned woodworker who just needs some inspiration, or you've never touched a power tool before, I'm here to help!
Have questions about one of my tutorials, or want some advice on how to tackle your next project? Email me at hello@thehandymansdaughter.com and I'd be happy to help!
Featured In: