Learn how to make a planter box with these gorgeous DIY window box planter ideas! They're the perfect finishing touch to your exterior, and they're super easy to make yourself!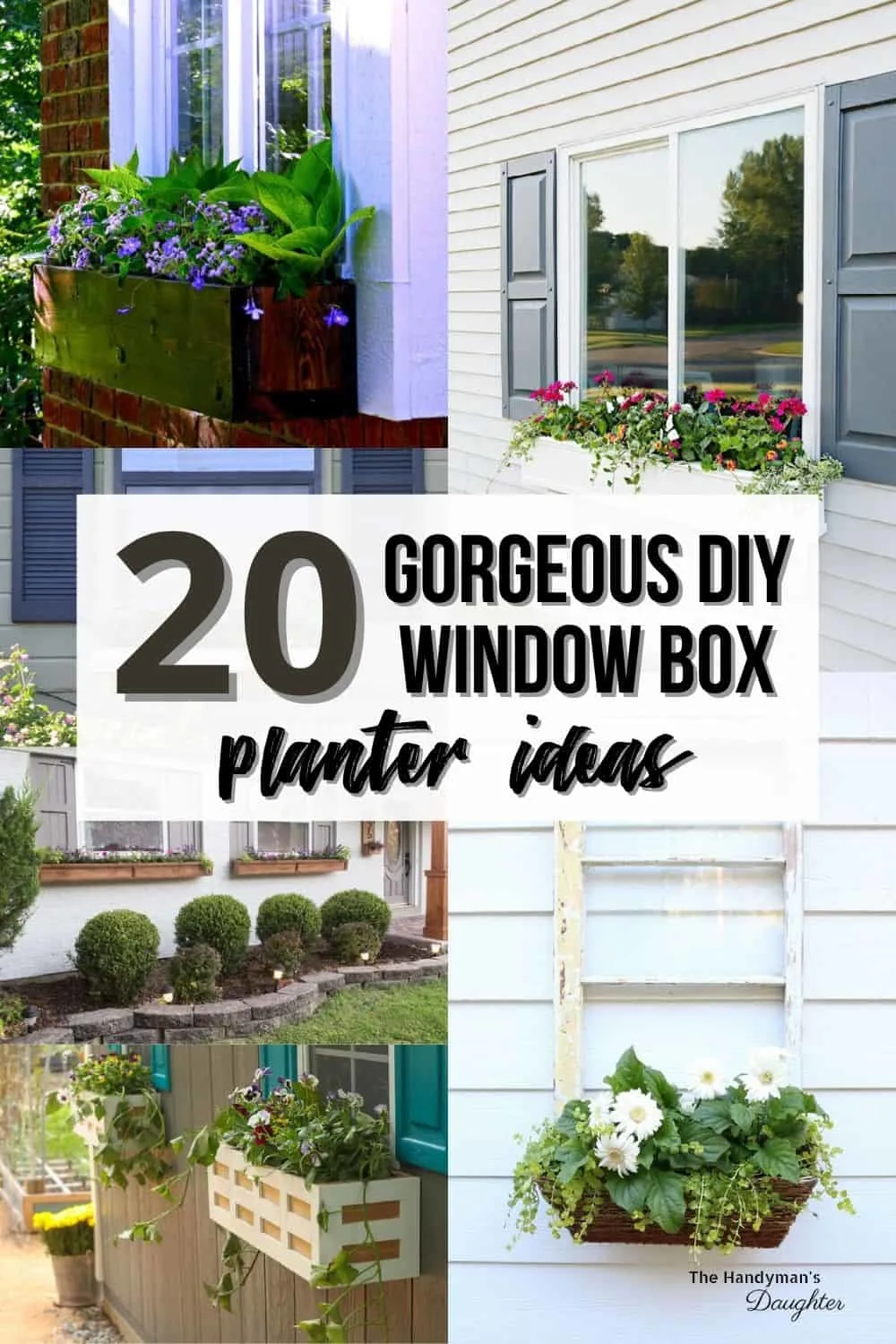 Window boxes add tons of curb appeal to the exterior of your home! They frame the bottom of the window with beautiful flowers and plants that can be seen from the inside too.
But if you have a lot of windows, the price for fitting them all with planter boxes skyrockets! Save yourself some money and get exactly what you're looking for with one of these DIY window box planter ideas!
Worried that your window doesn't get enough sun? Check out these flowers that bloom in the shade!
The video below shows you how to make a simple planter box that can be hung from a deck railing, fence or the side of your house using a French cleat. Then dress it up with one of the many options listed below!