These amazing DIY concrete planters are easy to make, super stylish, and are a fraction of the cost of the ones at the store!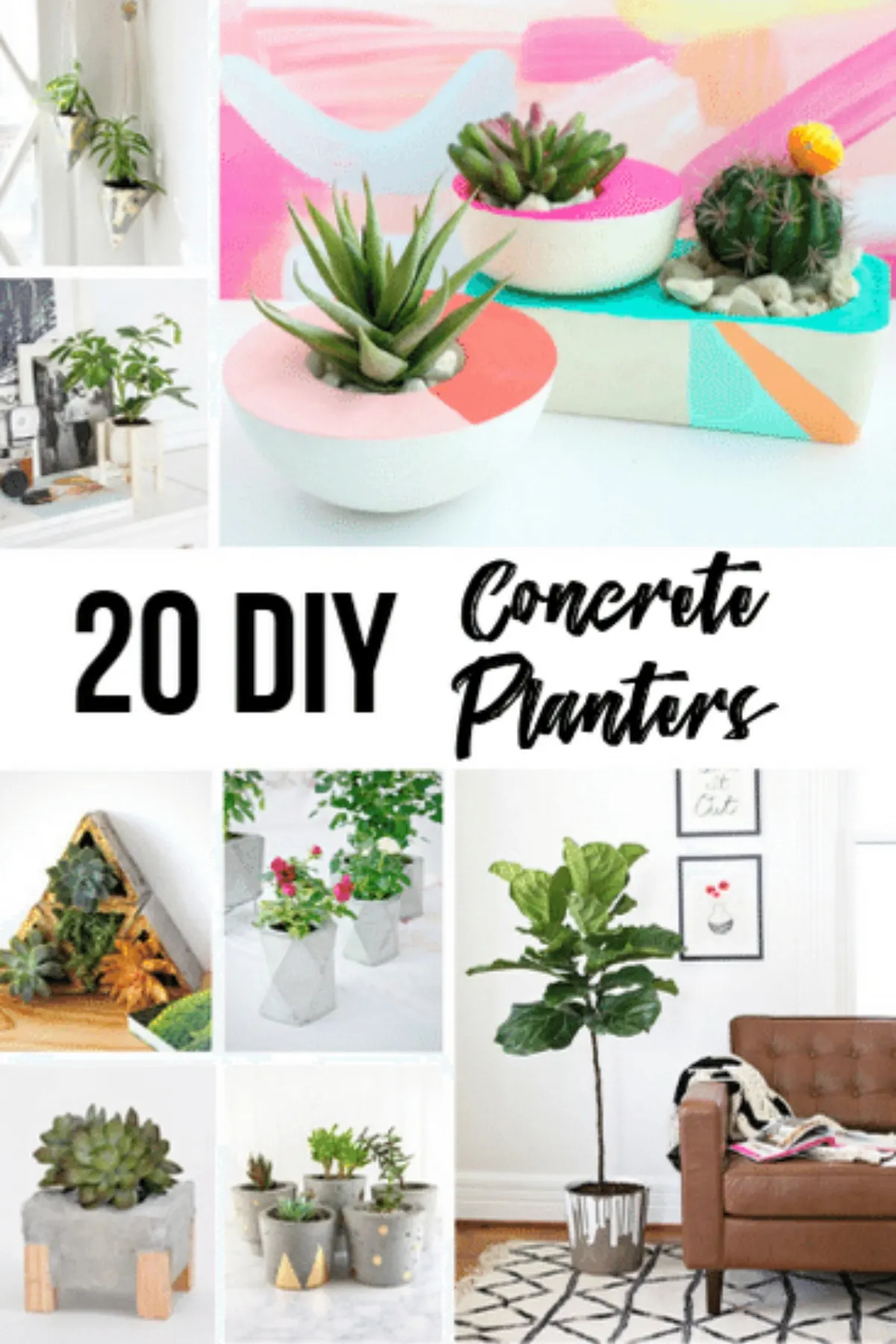 Have you seen the price of a decent concrete planter these days? They're crazy expensive! But you can buy a bag of concrete mix for just a few dollars, so why not make your own?
You're going to want to give it a try after checking out all these amazing DIY concrete planter ideas! From large to small, painted or gold leafed, you'll find plenty of inspiration for your home.
Concrete not your thing? Check out these wooden planter box ideas instead!
This post contains affiliate links for your convenience. Purchases made through these links may earn me a small commission at no additional cost to you. Please visit my disclosures page for more information.
What type of concrete should I use to make planters?
Most of the projects below use a fine grain sand as aggregate to produce a smoother finish. Quick setting concrete mix already has the perfect balance of cement and fine sand you need to make a concrete planter. Just add water!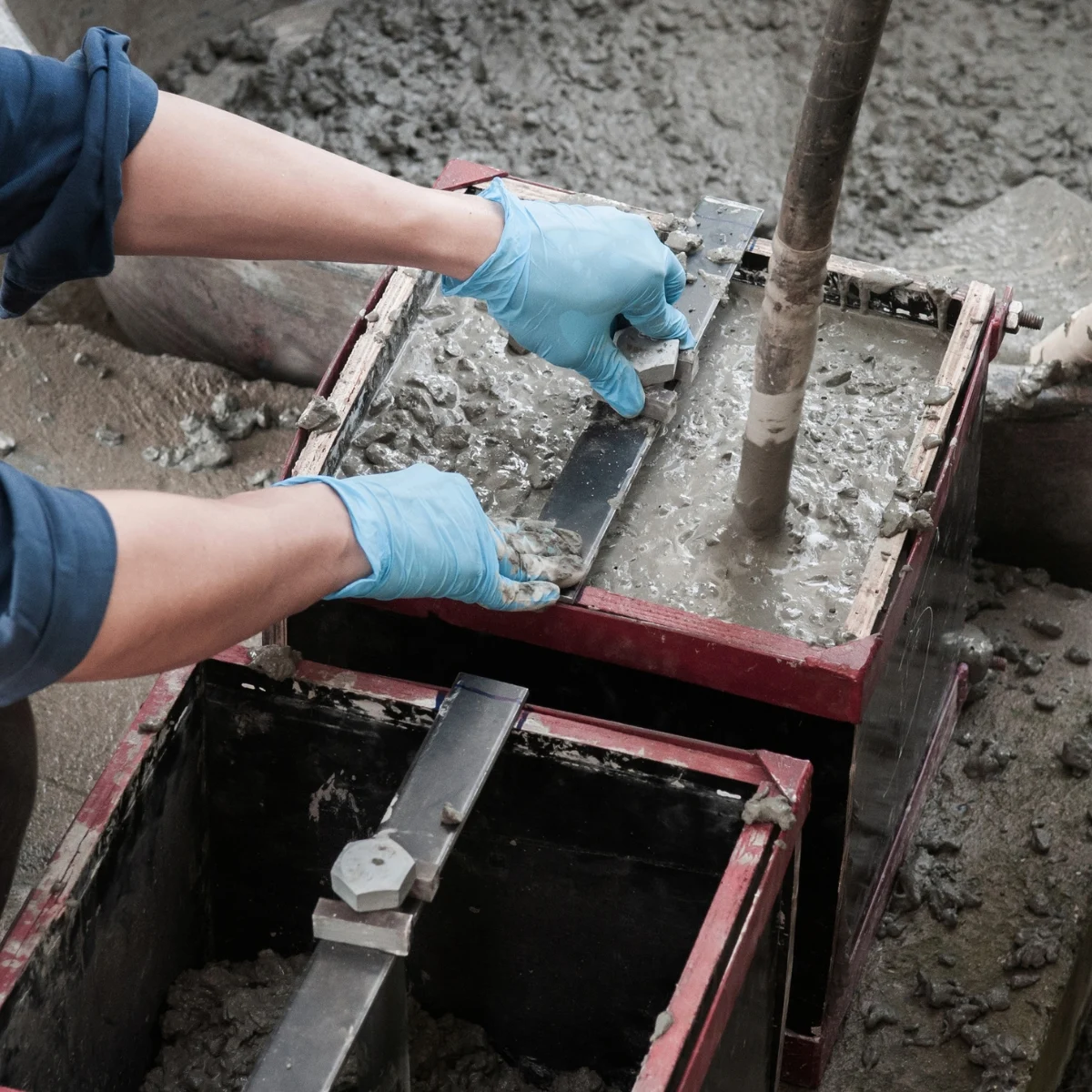 Specialty products like Sculptcrete are formulated to work more like clay, so they can be molded and shaped to create more interesting designs. Instead of hard aggregate, it uses flexible fibers as the binding agent. This is ideal for more intricately detailed molds.
What concrete molds should I use?
Anything, really! You can reuse those empty plastic containers in the recycle bin, or cut out cardboard and laminate it with packing tape. So long as the surface is waterproof and well lubricated with cooking spray, you can get creative and make your own concrete molds!
If you want to go beyond the typical cylinder or cube, there are plenty of silicone molds to choose from! I dropped a few of these awesome concrete molds into my Amazon cart for a future project!
Use concrete dye to change the color
Concrete by itself can look cold and drab. Instead painting it (and having it flake off after a while), try dying the mix before you start pouring! The powdered dye will give you a consistent color throughout your project, both inside and out.
DIY Concrete Planter Ideas
Ready to be inspired? Check out these 20 amazing DIY concrete planter ideas!