Add flowers to your outdoor space with one of these DIY planter box designs! They all have woodworking plans so you can start building today!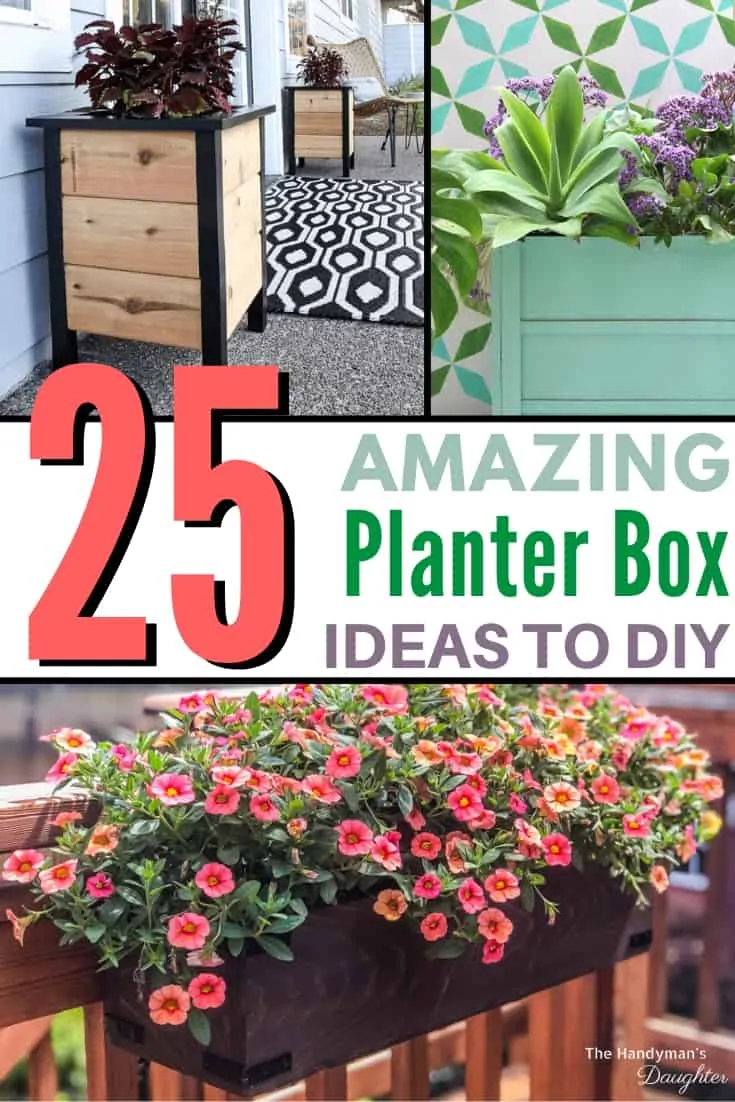 Wooden planters are one of my favorite things to build. They're simple, cost effective and give you a huge bang for the buck! Store-bought planters can range in the 100's of dollars, but give me a few fence pickets and I'll make you a gorgeous cedar planter box in an afternoon!
Even if you only have a balcony or deck, planter boxes can fill your outdoor space with flowers. Container gardening is super easy, and there's less weeding to do! Add a trellis, and your planter can double as a privacy screen as well.
They're also a great beginner woodworking project, even if you've never built anything before. Most of the DIY planter box ideas listed below only require straight cuts and simple joints, so all you'll need is a saw and a drill!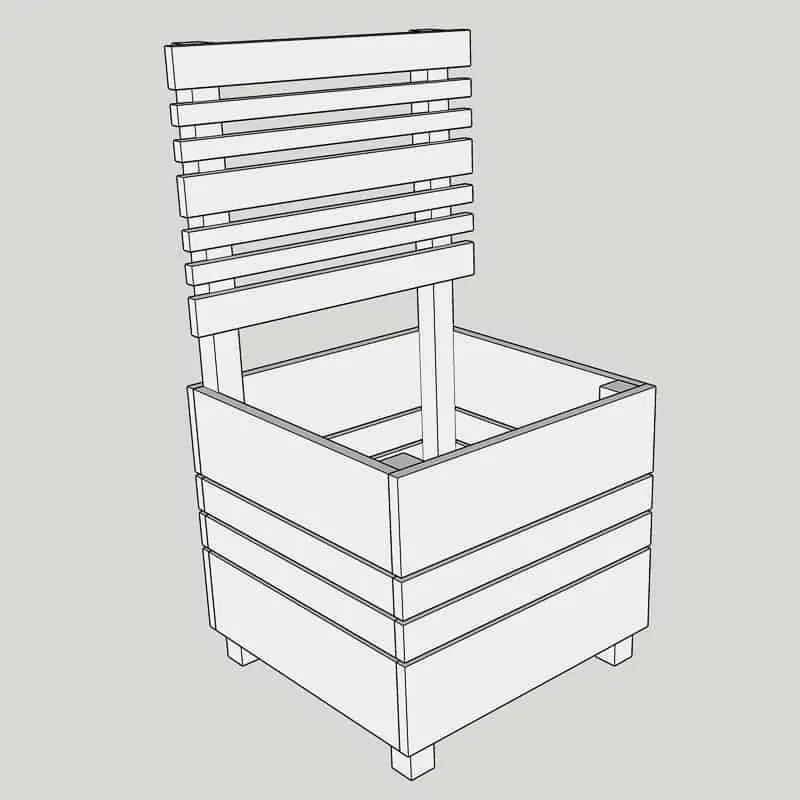 DIY Planter Box Designs
Each of these DIY wooden planters includes plans, so you can make your own easily! Click on the button or image to go to the full tutorial.
Which of these wooden planter ideas is your favorite? I'd love to see which one you make! Send me a photo or tag me on Instagram to show off your project!
Check out these other outdoor project ideas!