Find out where to find reclaimed wood near you, so you can get that aged look for your next project without tearing down an old barn yourself!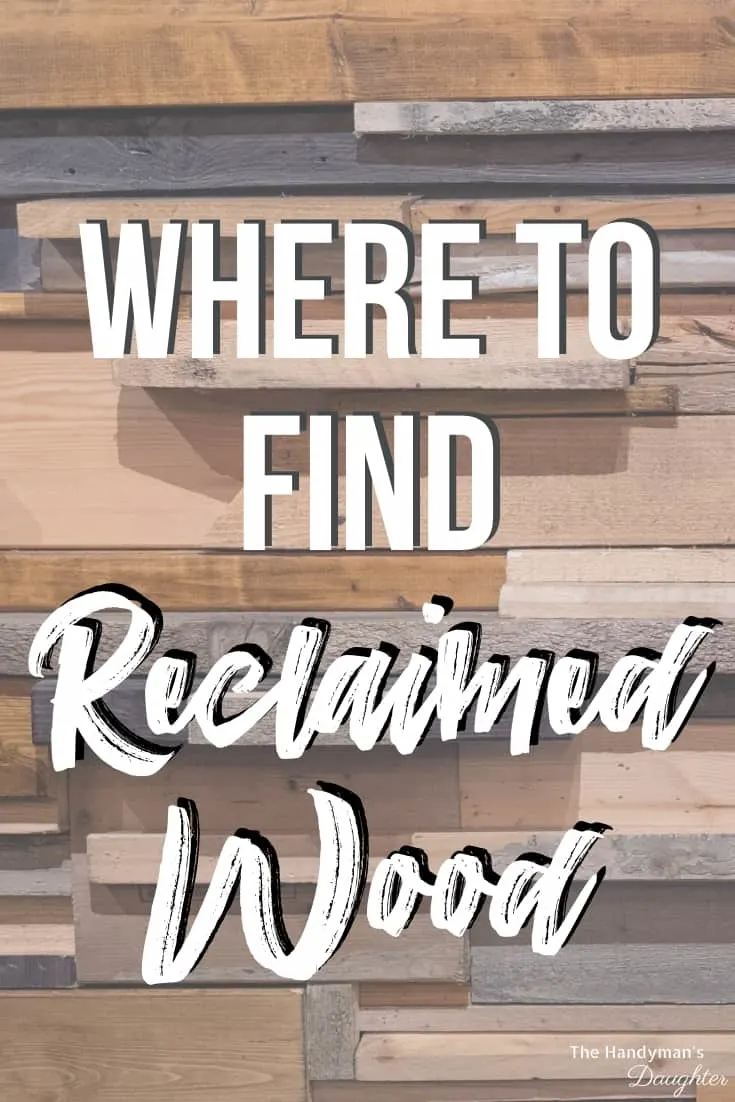 Reclaimed wood projects are all over the internet and home improvement shows these days! But not everyone has a ramshackle barn out back they can harvest wood from. I'll show you where to find reclaimed wood near you with that gorgeous weathered patina without resorting to hacking apart a pallet.
This post contains affiliate links for your convenience. Purchases made through these links may earn me a small commission at no additional cost to you. Please visit my disclosures page for more information.
What is Reclaimed Wood?
Reclaimed wood is lumber that has been salvaged from old buildings and structures. Instead of tossing everything in a landfill, the reclaimed wood can be used in a new project! It can retain all the personality of its previous life, with nail holes and other details you can only get from aged wood.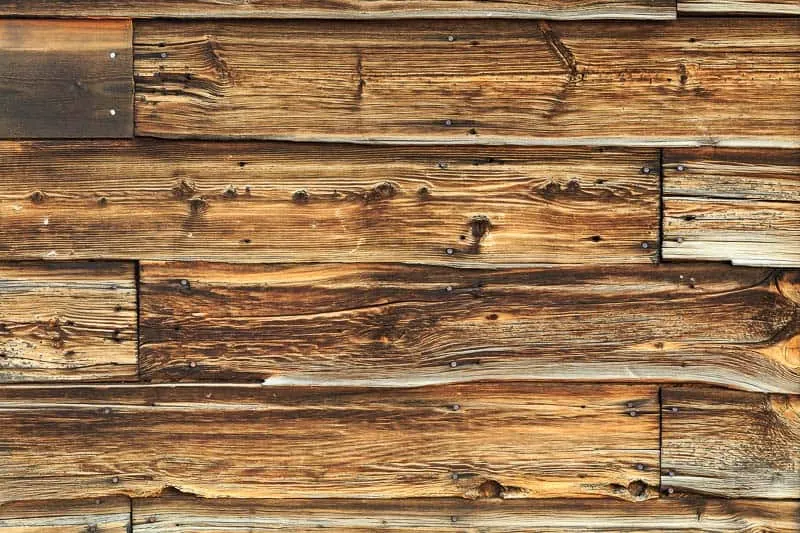 Sometimes reclaimed wood is milled into new boards to make it easier to use. I scored this piece of fir that came from an old dock. The holes were created by the Teredo clam, which bores into submerged wood and leaves intricate tunnels behind. Obviously this makes the dock structurally unsound, so the lumber is removed and sliced into boards with this interesting texture.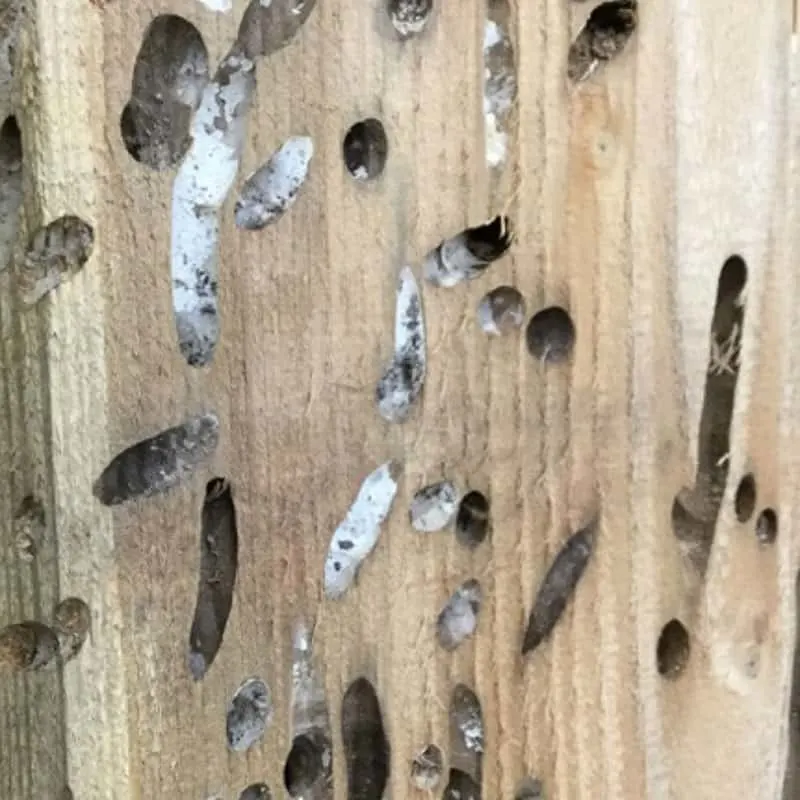 I have plans to build a coffee table with this Teredo wood on top, and fill the holes with colorful epoxy. It's on my list of projects for this year, so stay tuned!
Where to Find Reclaimed Wood Near You
If you live in the city, and don't have access to your own personal stash of weathered wood, you may be thinking "Where can I find reclaimed wood near me?" The answer may be closer than you think! I'm sharing all my tips and tricks for snagging reclaimed wood, sometimes for free!
Architectural Salvage Stores
Whenever I'm looking for something aged, unique or just plain cheap for the house, my first stop is the local architectural salvage store. You may remember the salvaged kitchen cabinet I fixed up and turned into a pull-out trash can cabinet. Or the bifold doors I turned into a rolling blanket storage box. Just wandering around these stores gets my creative juices flowing!
When someone remodels their older home, salvage yards are sometimes invited to scoop up all the usable stuff that's ripped out. Doors, windows, hardwood floors and more can be reused in another house!
If you're looking to inject some personality into that builder basic home, adding reclaimed wood flooring or an antique front door will set you apart in a cookie cutter neighborhood.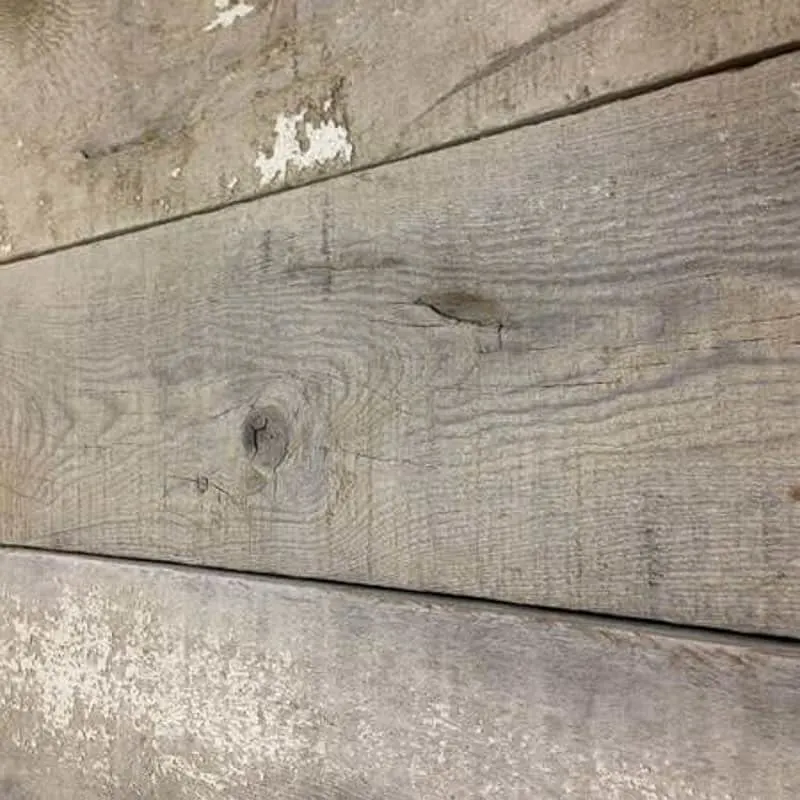 Check out this directory of architectural salvage stores in the U.S. to find reclaimed wood near you!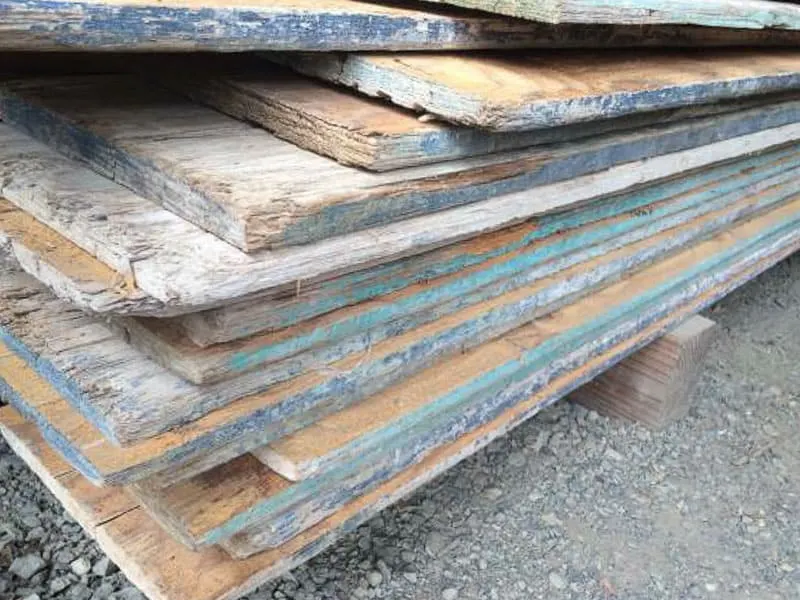 Craiglist
Imagine you just spent an entire weekend tearing out your old, worn cedar fence. Would you rather take the extra time and effort to haul that huge pile of wood to the dump, or just snap a picture and post an ad on Craigslist? This is where to get reclaimed wood for free!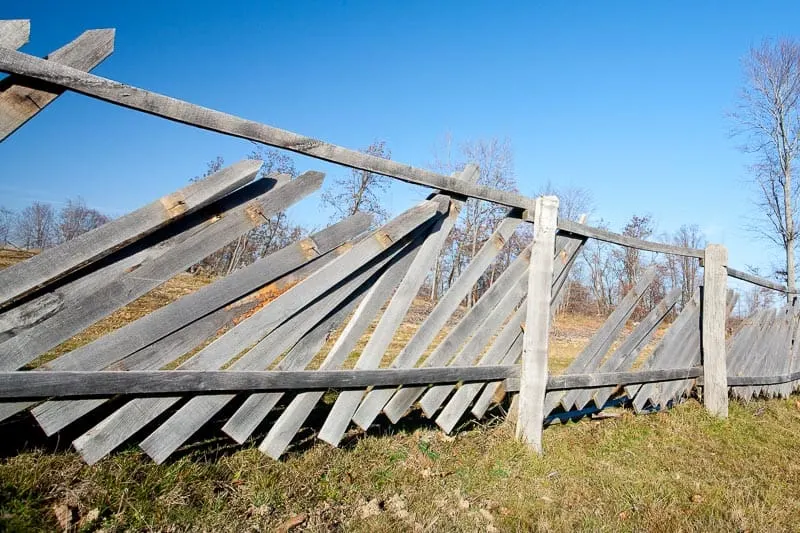 Search for "free wood" or "fence wood" and I'm sure you'll find a few people wanting to get rid of their beautifully aged lumber. Just be sure to check each piece for hidden nails, and test for lead if using previously painted wood.
Construction Sites
Our neighborhood is full of little 1920's houses that are being torn down to make room for townhouses and larger homes. It's a shame to lose all that character, but it's also a prime target for nabbing reclaimed wood!
Keep your eye out for buildings that are scheduled to be torn down, and chat up the work crew before the wrecking ball shows up. You may be allowed to do a little dumpster diving to salvage some of that old wood before it gets carted off to the local dump!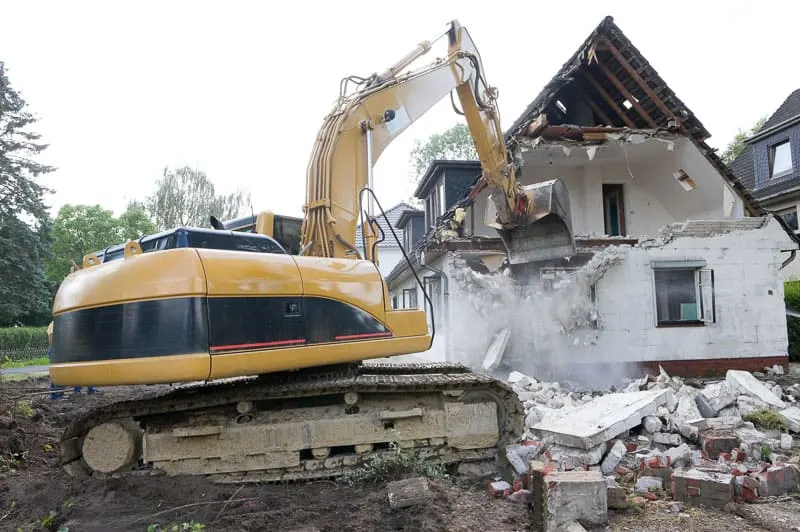 Pallets
Pallets can be a great source of free reclaimed wood, if you're willing to put in the elbow grease to take them apart. Get yourself a reciprocating saw and a demolition blade to make cutting through all those nails easier. Otherwise, you'll end up with a mess of cracked boards like this . . .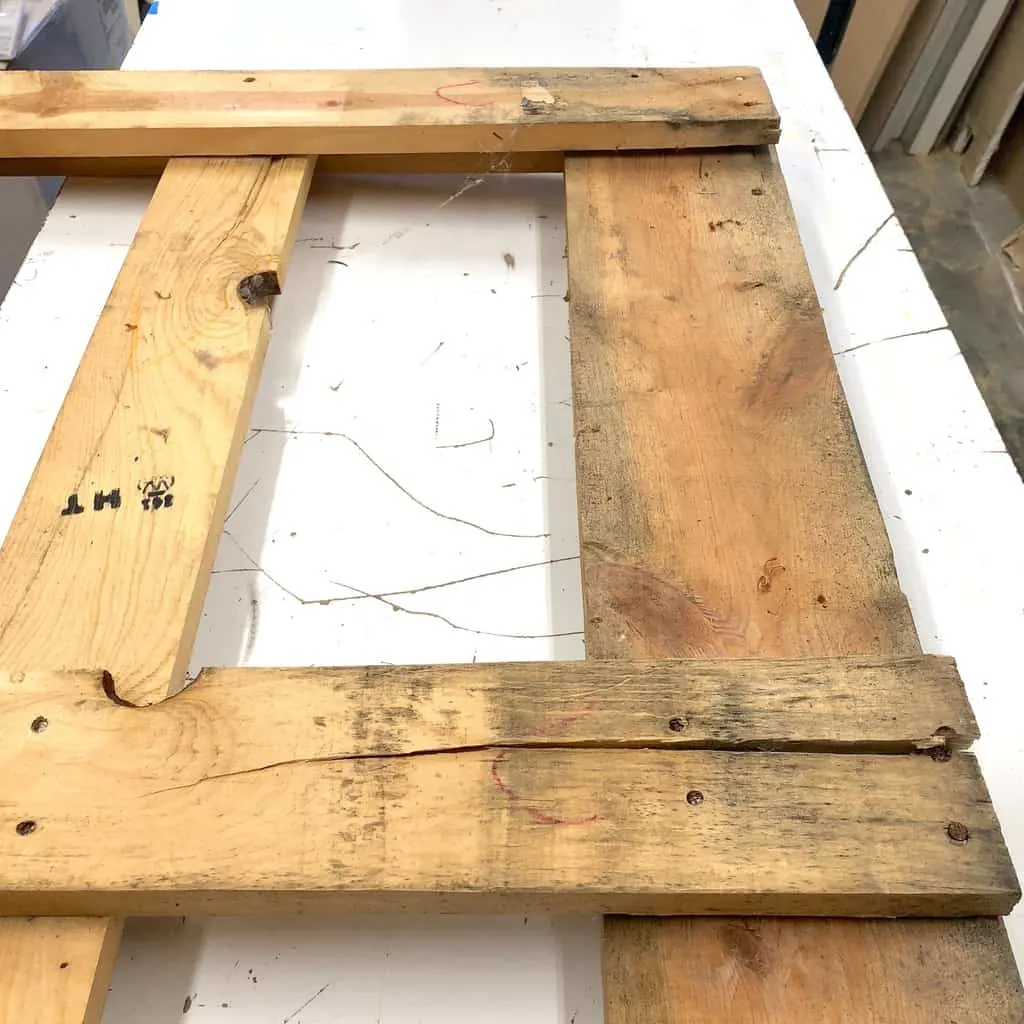 Always look for the HT stamp like you see above, which means the wood was heat treated instead of loaded with chemicals. With a little effort, these lowly shipping platforms can be transformed into accent walls or home decor like these pallet pumpkins.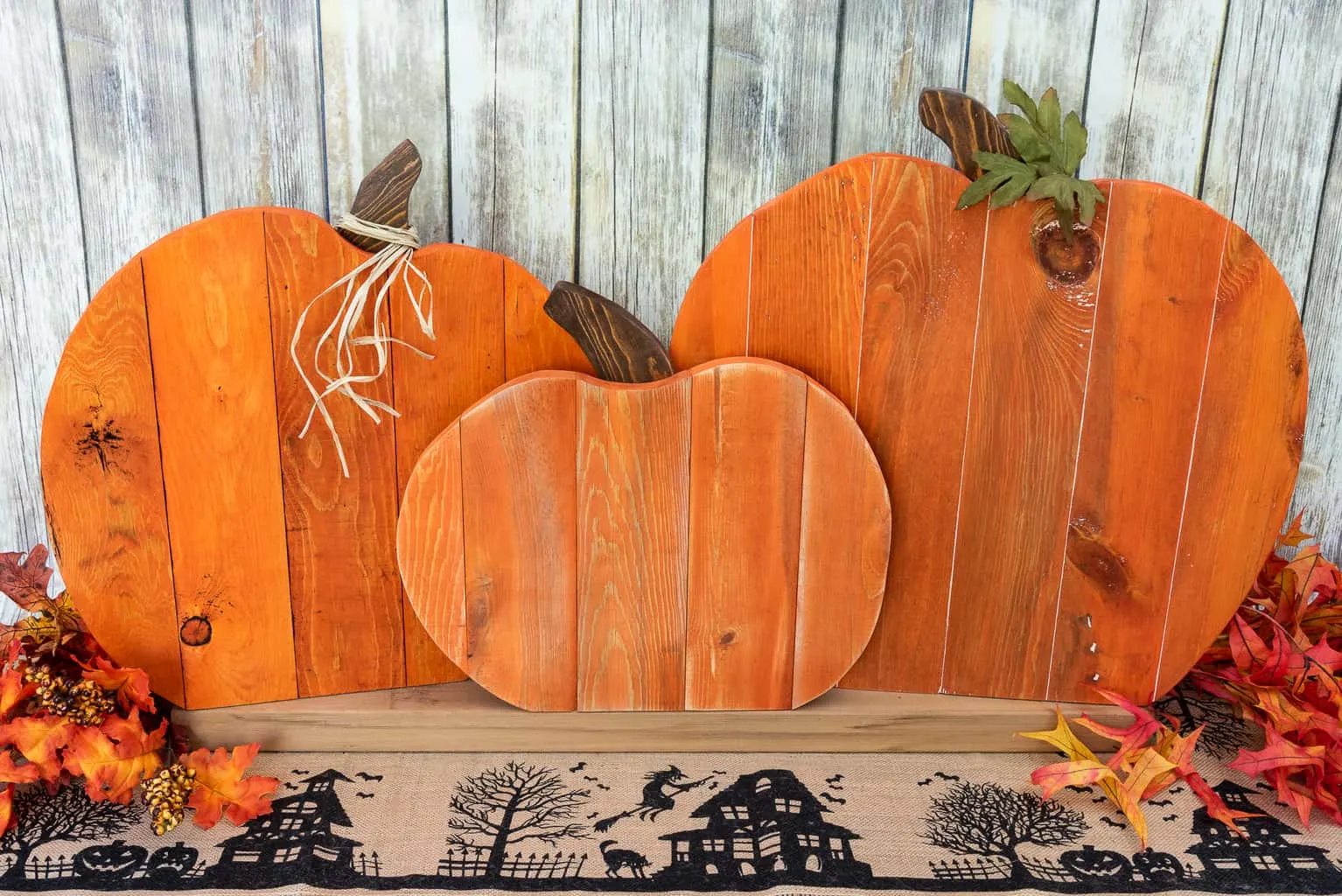 Fabricated Distressed Wood
Want to get reclaimed wood without the work? There are a variety of brands out there that are catching on to the farmhouse trend and creating products that look just like the real thing!
Want Fixer Upper shiplap but can't find the real deal? Ghost Wood makes an entire line of shiplap and coordinating trim that looks exactly like authentic barn wood. I checked it out my local Home Depot, and the level of detail is spot on!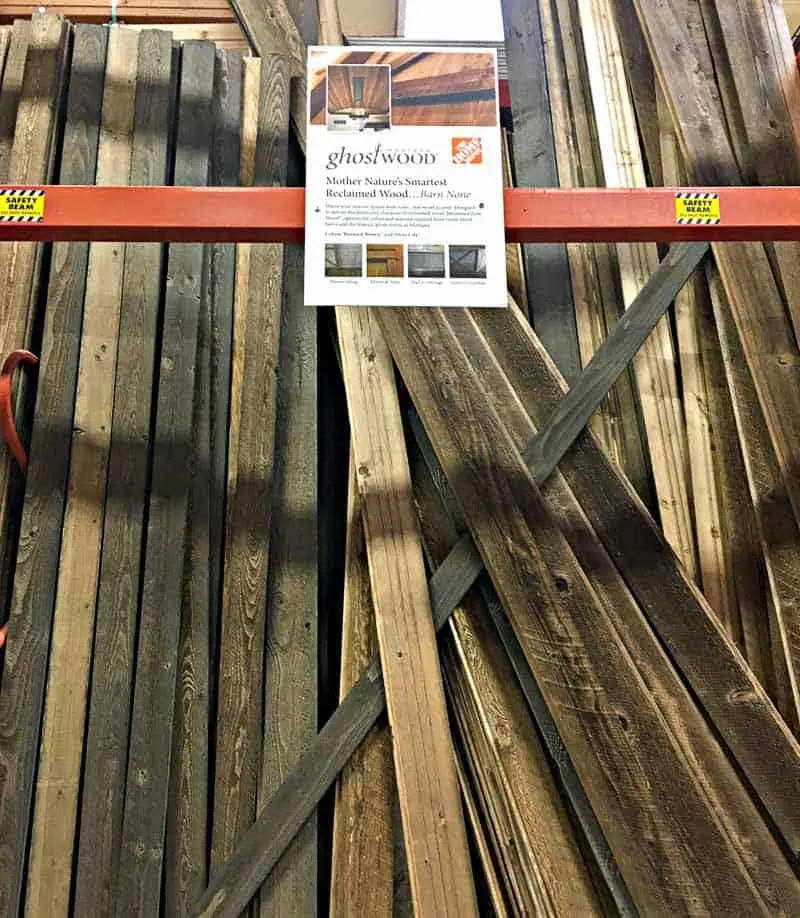 How about the look of chipped paint without the work of sanding down every piece? These white distressed wood panels would make gorgeous signs!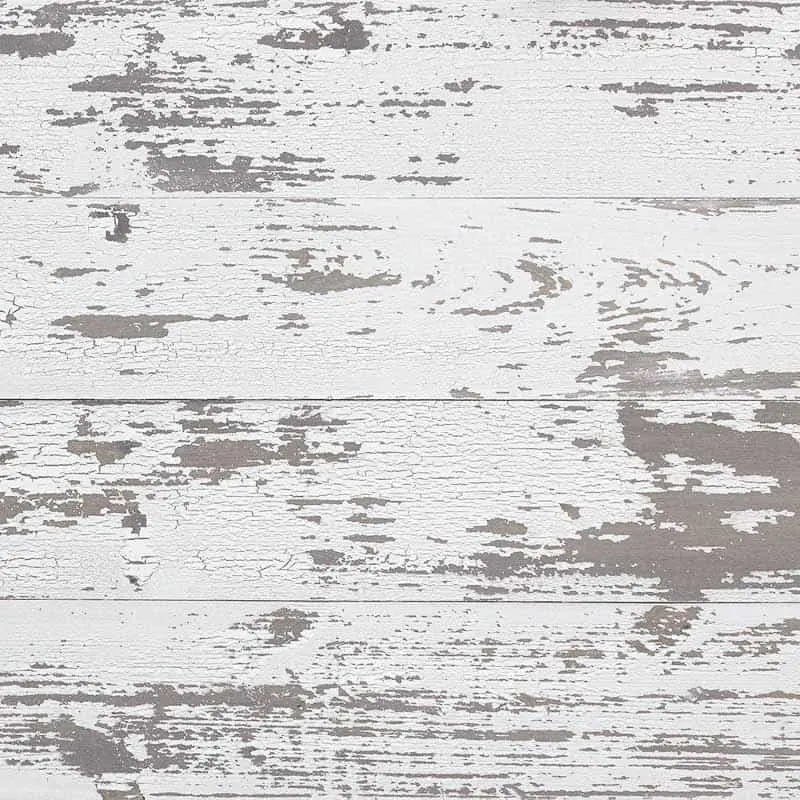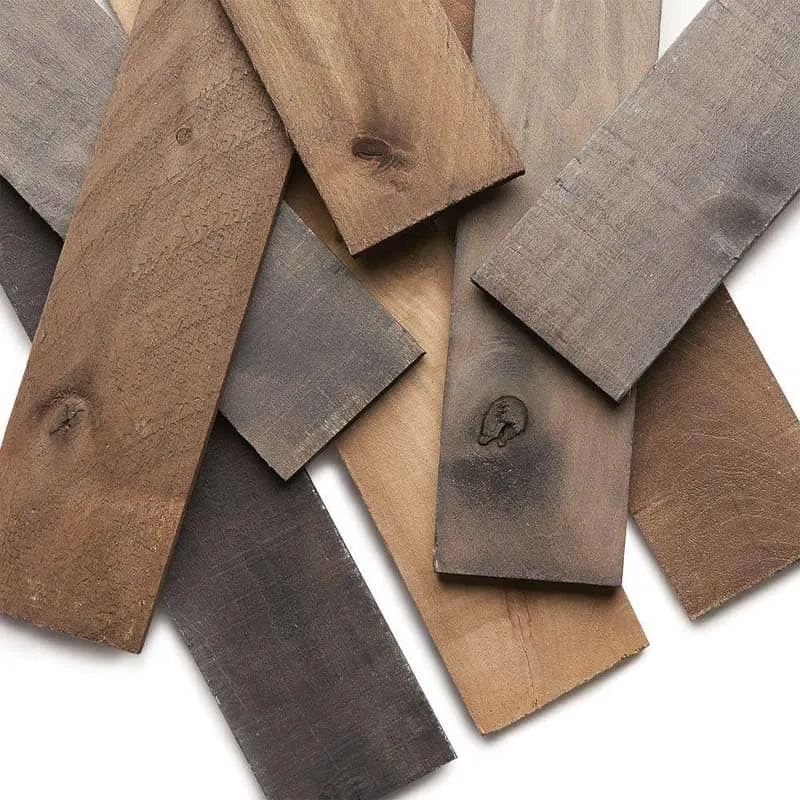 The weathered hardwood boards in this set from Weaber come in a variety of stain colors that would be perfect for smaller projects. Or put them together to make a fabulous reclaimed wood wall or headboard!
Create Your Own
Sometimes you just can't find the right piece for your project. No problem! Just make your own! Take out your stress and frustration on a few boards to give them that beat-up look. If you want to go truly authentic, you can use tools like this to add wormholes or texturing hammers for different effects.
All the distressing in the world won't give your piece that gorgeous patina of painted wood that has been weathered by the elements. Bring out those details and add a bit of color with this tutorial from Reality Daydream. These boards look like they came from the site of an old seaside bungalow! Her video makes it look so easy!
Where will you begin your hunt for reclaimed wood? I can't wait to rummage through the inventory of my local salvage yards for inspiration!

Found the perfect piece of weathered lumber, but don't have any idea what to do with it yet? I've rounded up plenty of amazing reclaimed wood projects to get your creative juices flowing!
---