Give your home that rustic farmhouse look with these twenty easy reclaimed wood projects! All you'll need is a hand saw and a drill!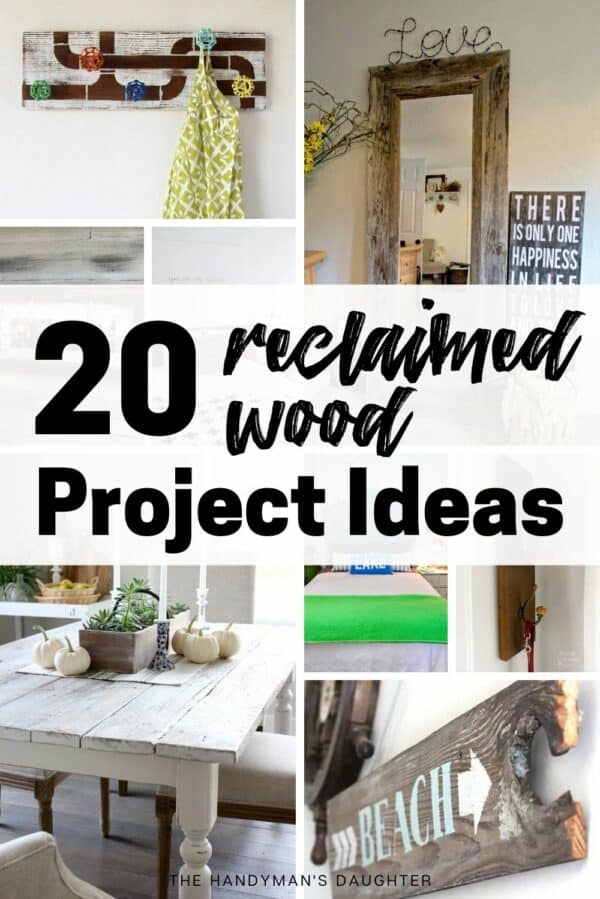 Recently I shared my favorite sources for reclaimed wood and you all ran out and found some, right? Now that you have it, I rounded up a fantastic list of ten easy reclaimed wood projects to use it. They are guaranteed to give your home that rustic charm you're looking for.
All of these projects can be made with just a saw (even a hand saw will do for most of them) and a drill! Learn more about how to use a miter box to get straight cuts with a hand saw here!
This post contains affiliate links for your convenience. Purchases made through these links may earn me a small commission at no additional cost to you. Please visit my disclosures page for more information.
20 Easy Reclaimed Wood Projects
Which of these easy reclaimed wood projects are your favorites?
I definitely need to get to work on some of these amazing project ideas. The tall raised garden bed would certainly be a back-saver for me in the garden next summer.
We could really use that key hook by the front door. I'm thinking our back fence is in need of replacement soon, and I know exactly what I'm going to do with all that beautifully aged wood!