Turn your home into your favorite coffee bar with these clever ideas! You'll find everything from mug displays to coffee pod storage here!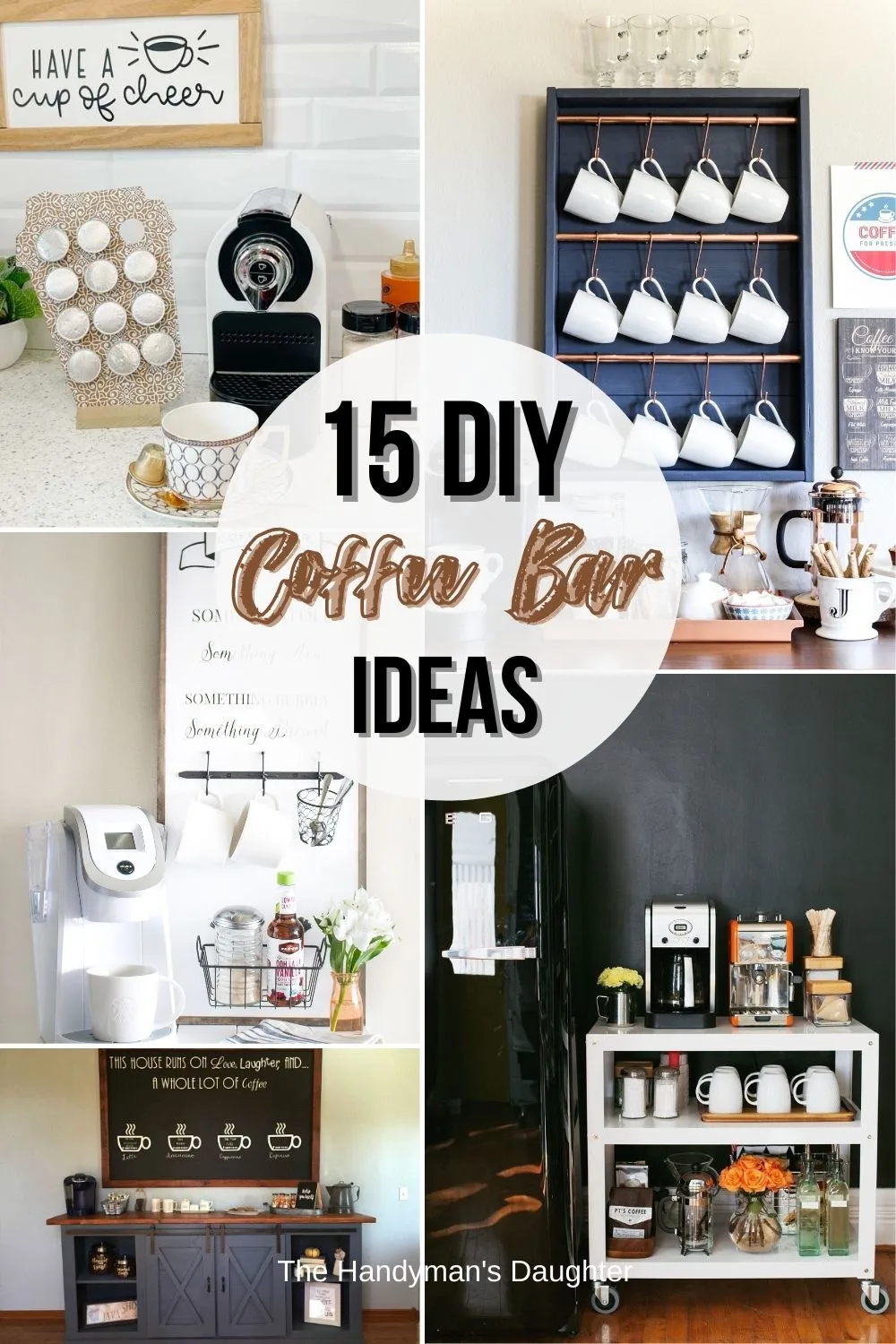 Trying to save money by skipping your daily trip to the local coffee shop? Recreate the experience at home with one of these DIY coffee bar ideas!
Make it easy to brew up a cup of your favorite beverage by storing all the necessities at your fingertips. You can even buy those fancy powders and flavored syrups to turn a basic cup of Joe into that fourteen word drink order at Starbucks!
Whether you have an entire section of your kitchen dedicated to coffee, or a tiny corner of the countertop for a Keurig, you'll find ideas to make your own coffee bar in this list!
Which of these DIY coffee bar ideas was your favorite? Let me know in the comments below!
Check out these other kitchen storage ideas!