These genius spice rack ideas will get your kitchen organized and make cooking more fun! Find the perfect spice storage solution for your pantry here!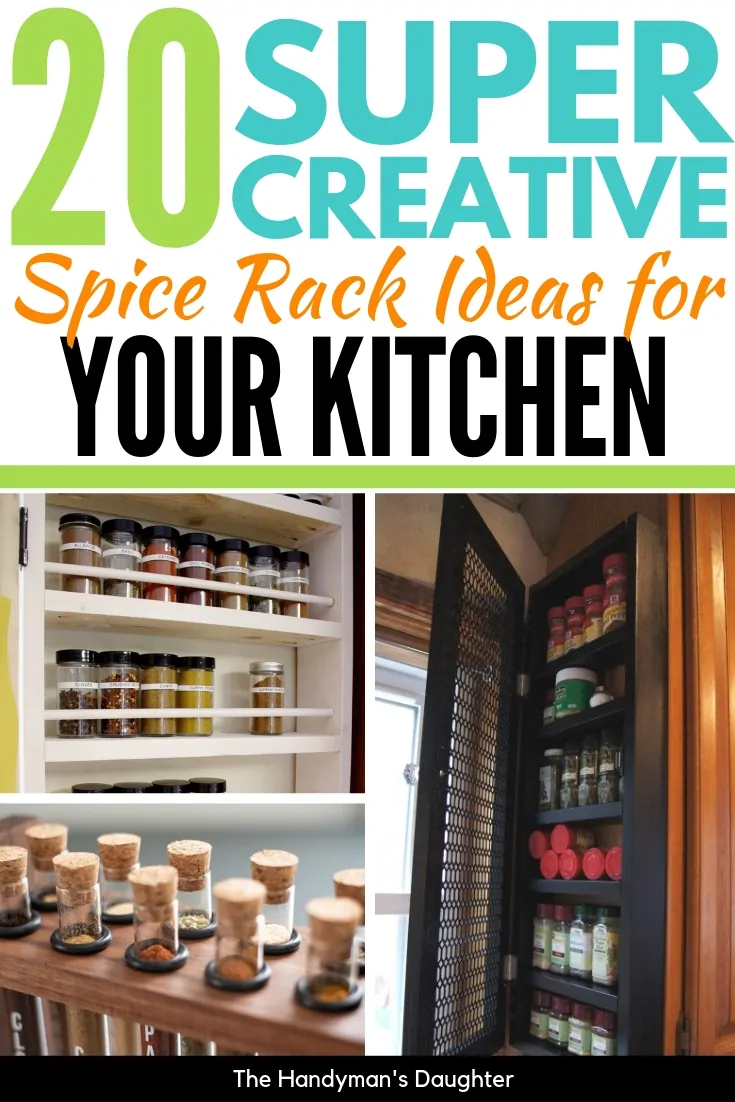 Everyone in our family knows there's one kitchen cabinet that you open at your own peril . . . the spice cabinet. One wrong move and an avalanche of tiny containers comes crashing down! I made a dent in the clutter with my test tube spice rack that now sits on the counter, but there's still so.many.more!
After clearing out all the expired bottles (seriously, there were some from 2009!), I was left with a manageable assortment. Now I need one of these spice rack ideas to keep them organized!
Which one of these spice rack ideas is your favorite? Let me know in the comments below!
Check out these other kitchen organization ideas!