Tired of cluttered drawers in the kitchen, bathroom or office? I've found 15 genius DIY drawer organizer ideas for every room of the house!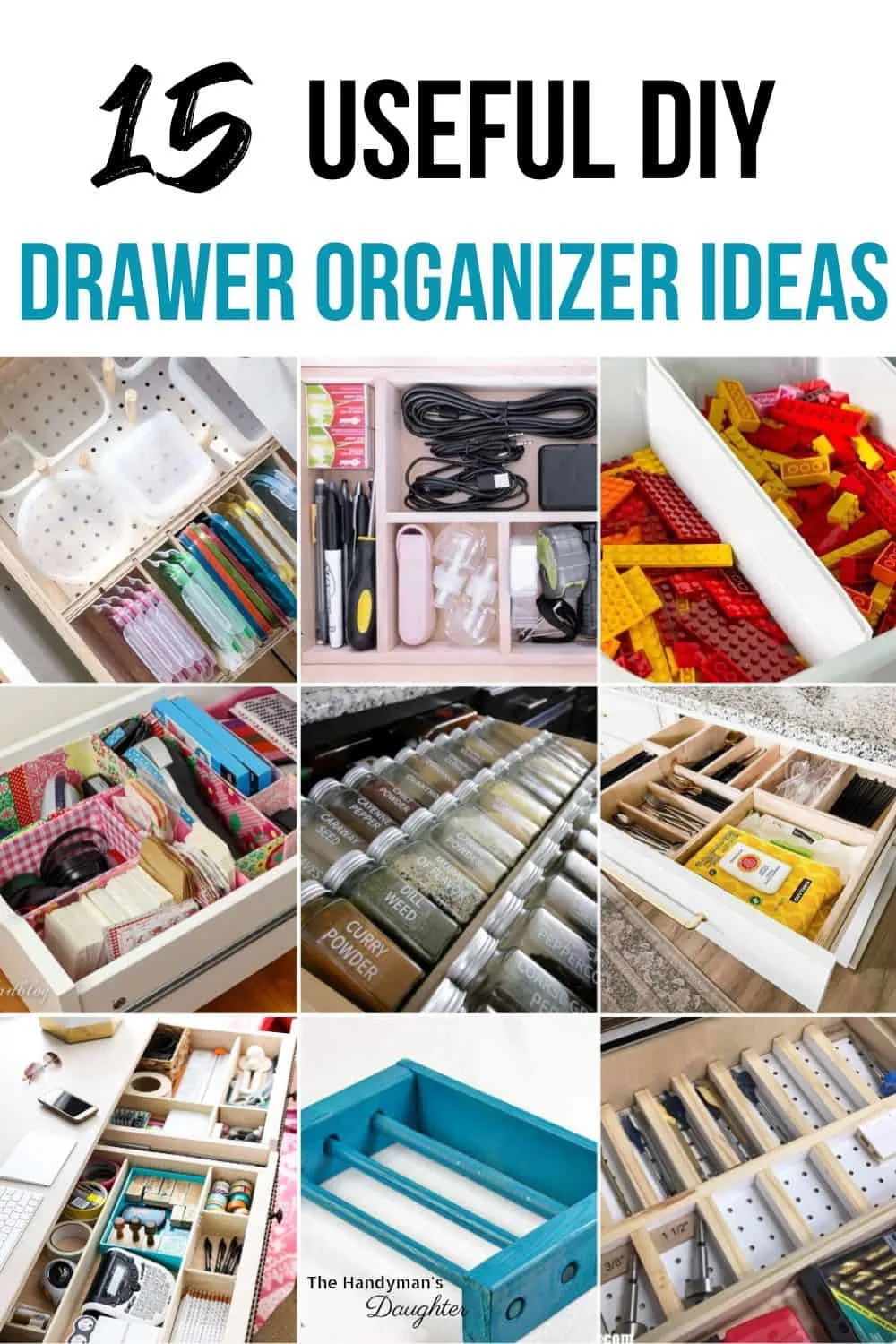 Tired of rummaging around in the junk drawer for batteries or a screwdriver? Or having to take out every spice in the cabinet to find the one you need? Is your desk drawer a disaster?
Get every drawer in the house neatly sorted on a budget with these genius DIY organizer ideas! Most of these quick and easy projects only require a few basic supplies and no power tools are necessary.
Don't spend a fortune on drawer inserts that don't quite fit. Make your own custom drawer dividers that fit YOUR stuff perfectly!
Which one of these drawer organizer ideas is your favorite? Let me know in the comments below!
Check out these other storage ideas!