Get your closet clutter under control with these DIY closet organizer ideas! Create custom storage solutions for every closet in the house!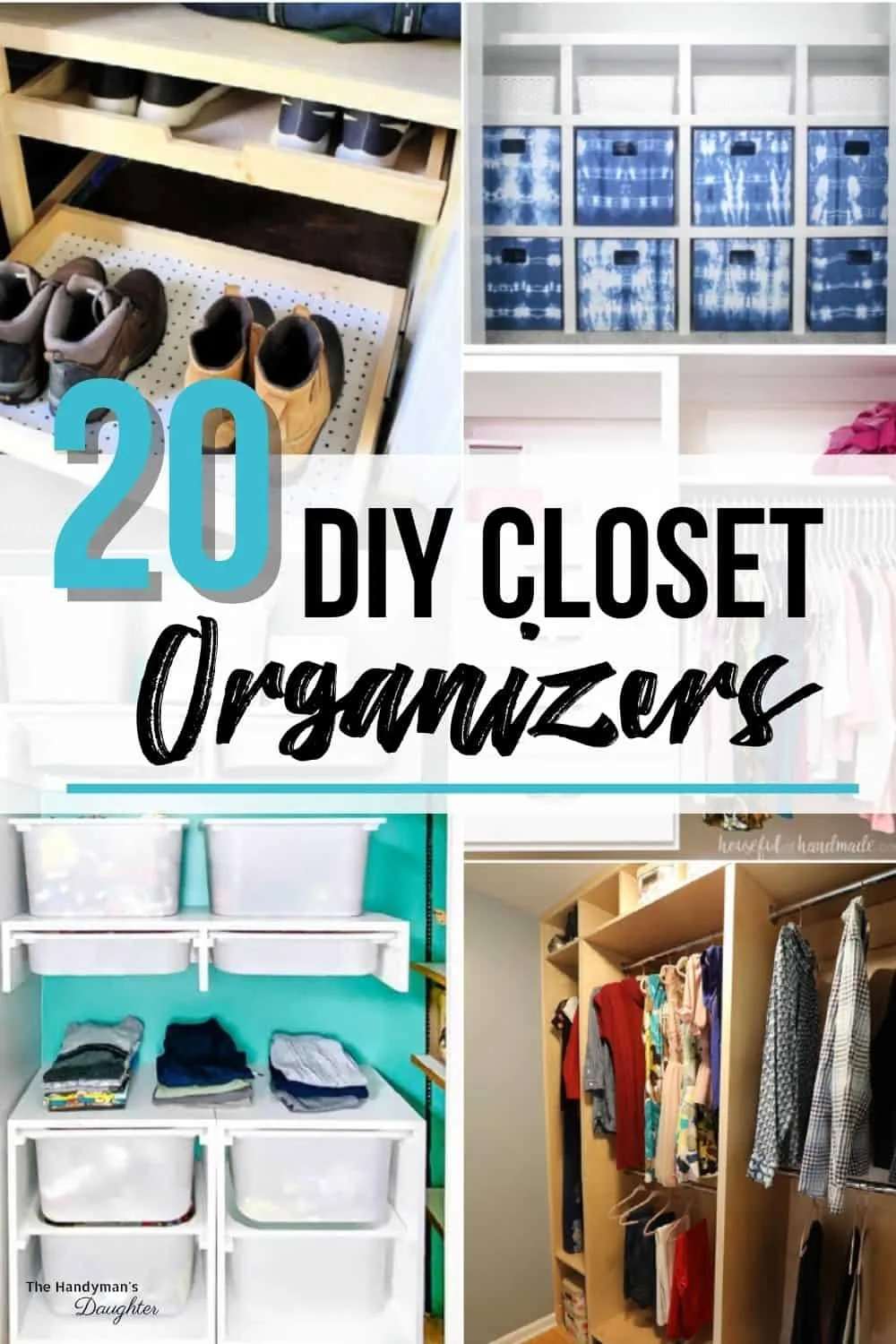 Every New Year's Eve, I vow to get our home more organized. Some years, it's my workshop that needs attention, and other times it's our disaster of a kitchen. In 2021, I'm determined to give our closets a makeover, so we can fit more stuff into these small spaces without things falling out!
This post contains affiliate links for your convenience. Purchases made through these links may earn me a small commission at no additional cost to you. Please visit my disclosures page for more information.
Why you should make your own closet organizer
Before I learned how to build stuff, I spent a FORTUNE on store-bought storage solutions from places like The Container Store. It helped get our closets organized, but at a ridiculously high cost. It's so much cheaper to make one yourself out of a few sheets of plywood, and you can customize it exactly the way you want it!
When we moved my son's bedroom up to the playroom, the closet was a complete disaster overflowing with toys! He doesn't use hangers for his clothes, so he really needed drawers and shelves. But a store-bought closet organizer would cost hundreds of dollars, and wouldn't work in this awkward, angled ceiling space.
Instead of building out an entire closet (that would also prevent access to our attic crawlspace), I built a system of shelves and sliding bins mounted on French cleats that can be easily changed or removed. The bin system works so much better for my son, because he can just pull them all out to sort his clean clothes!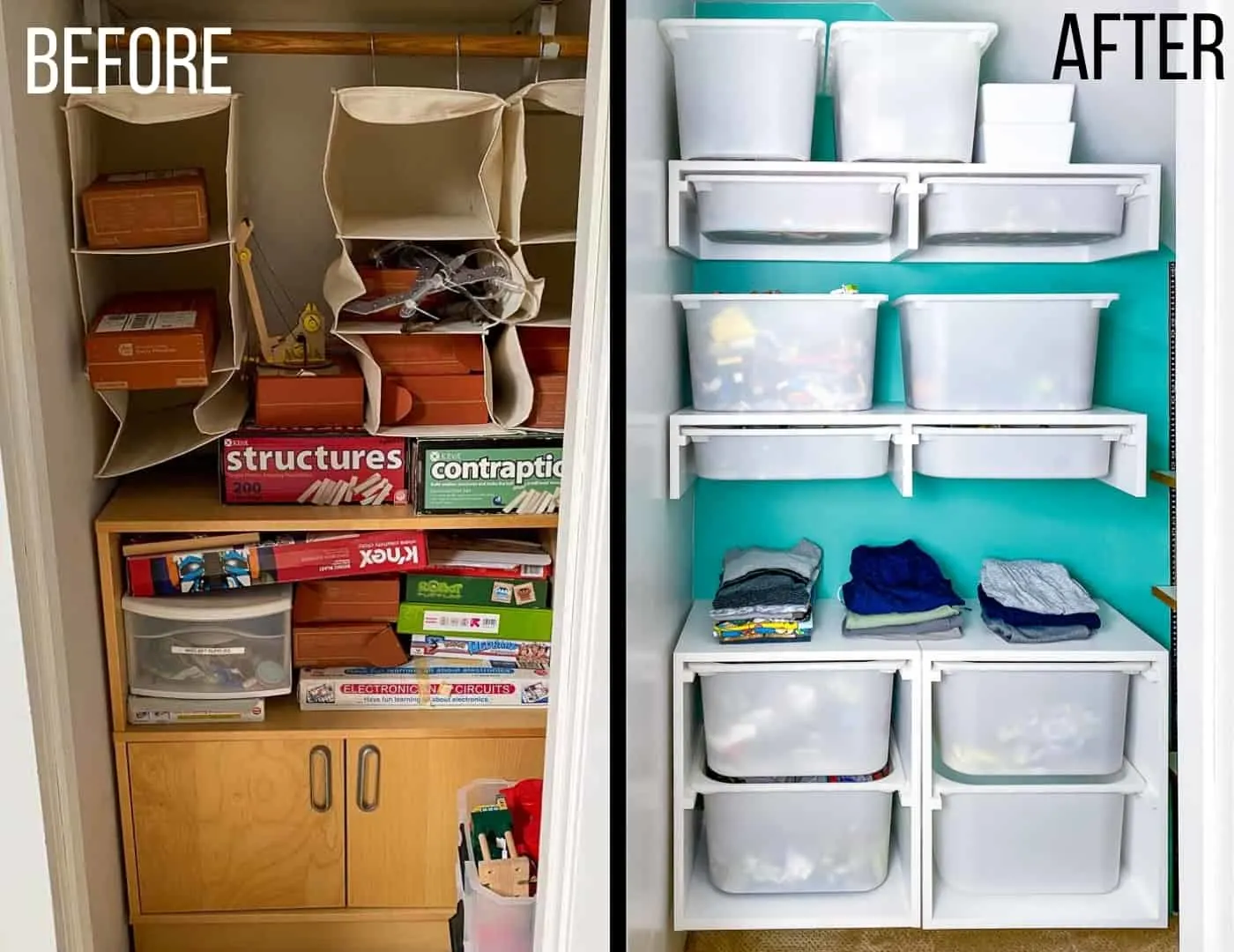 Ready to get your own closet organized? Here are 20 DIY closet organizer ideas to get you started!