These DIY coasters are fun and easy project to make in just a few hours! You'll find coasters made from wood, fabric, concrete and more in this list!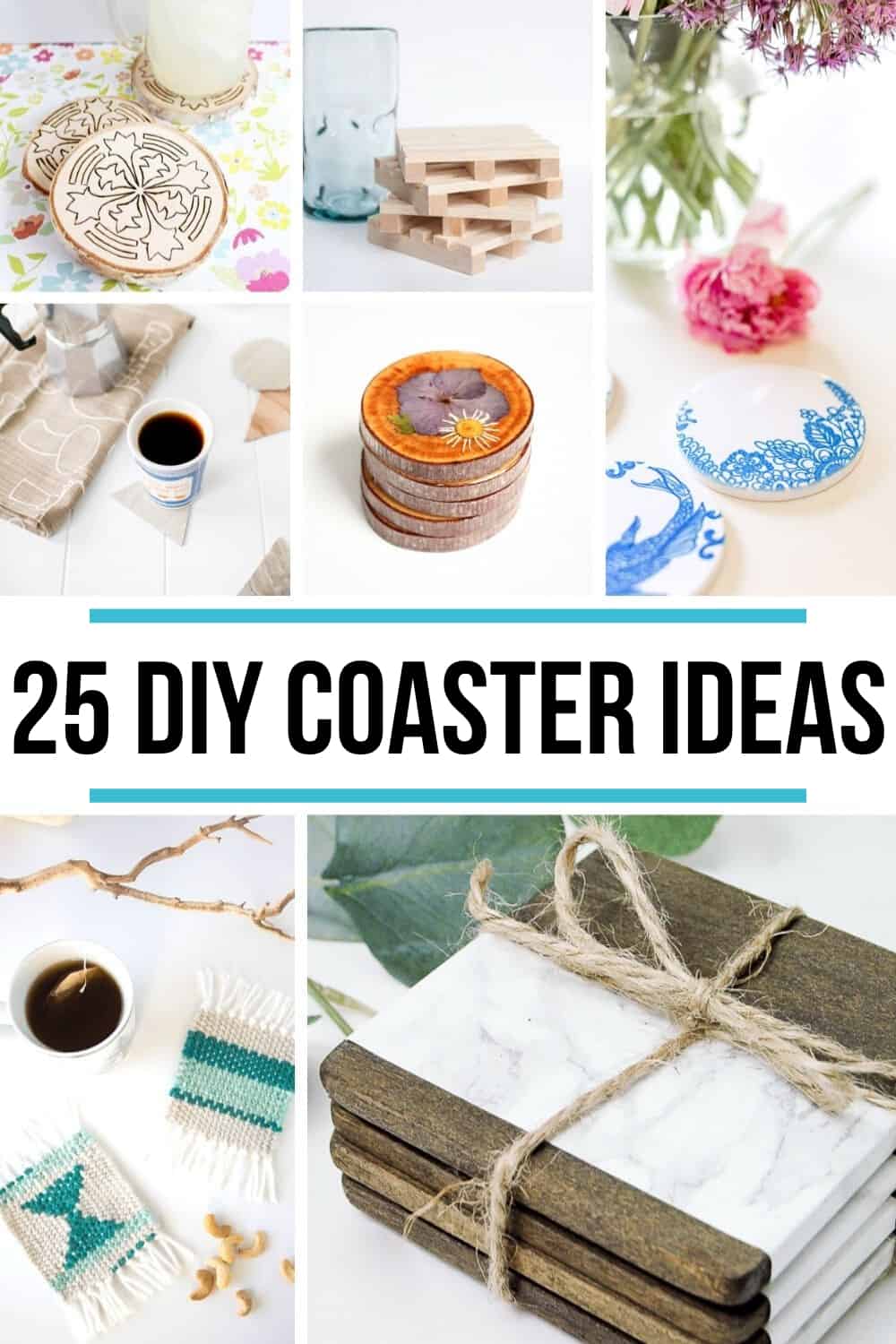 Coasters are a great way to use up scrap wood or craft supplies while making something useful at the same time! From yarn to wood to tile, there's sure to be a coaster on this list that you can make this weekend with materials you already have on hand.
I hope this list of DIY coaster ideas has inspired you to create your own! Which one are you planning to make first?
---