These DIY coasters are an easy project to make in just a few hours! You'll find DIY coaster ideas made from wood, fabric, concrete and more!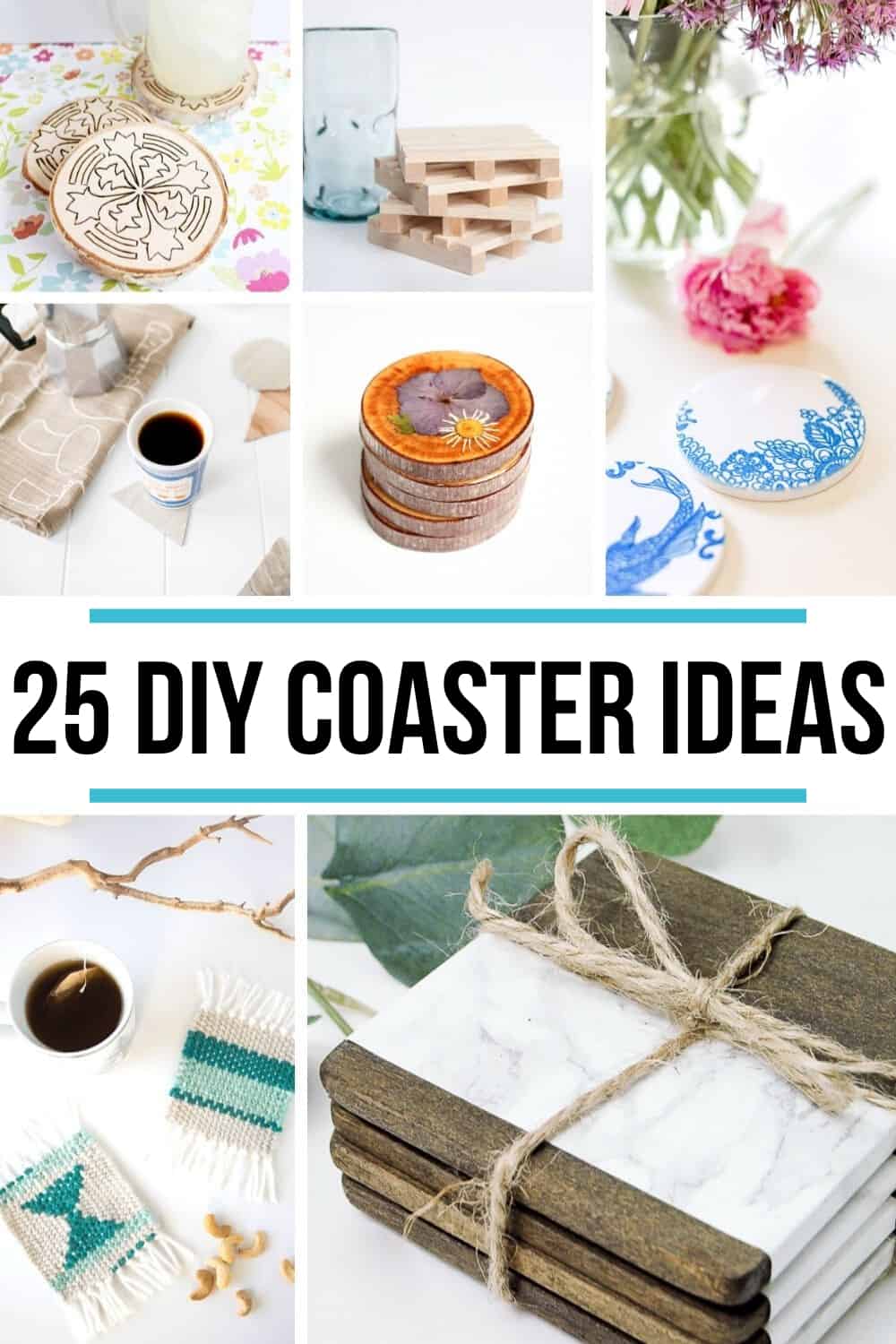 Coasters are a great way to use up scrap wood or craft supplies while making something useful at the same time! Drink coasters protect your coffee table from condensation and drips, and display your personality too.
You can create coasters from almost anything! From yarn to wood to tile, there's sure to be a DIY coaster idea on this list that you can make this weekend with materials you already have on hand.
I hope this list helped you find the perfect coasters for your home! There are so many creative ideas for DIY coaster projects out there, it can be hard to pick just one!
---