Is your scrap wood pile a mess? Get organized with one of these lumber storage ideas! You'll find wall-mounted, mobile and built-in options to fit any space!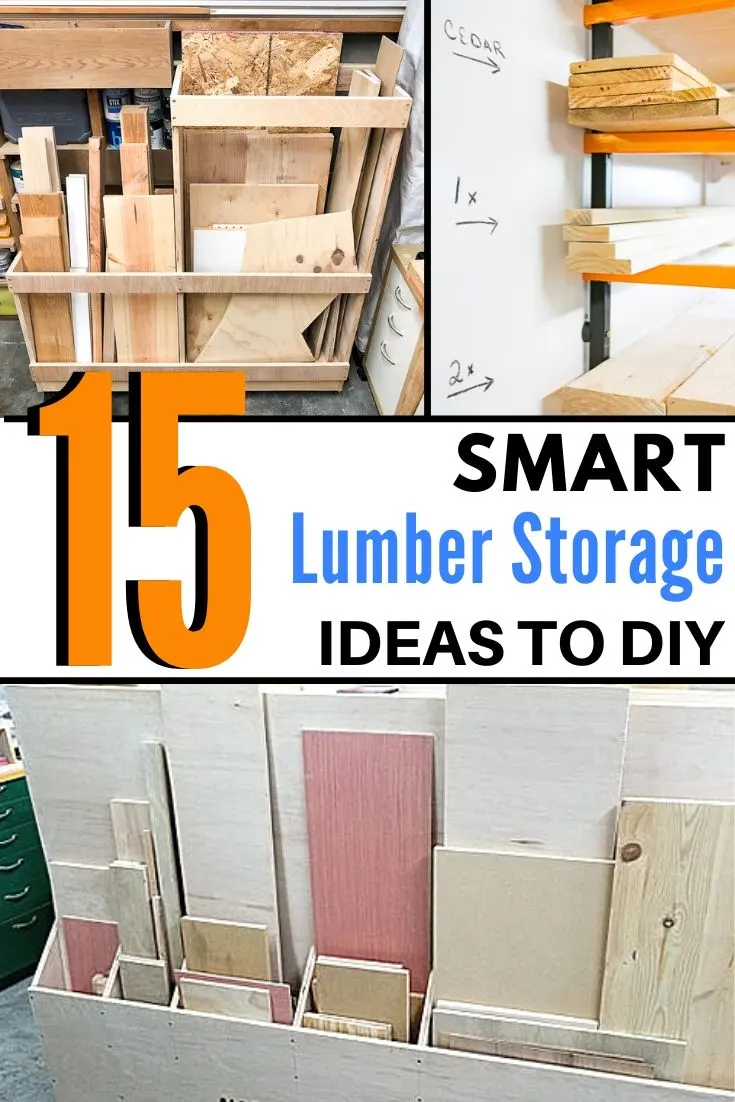 After you have a few woodworking projects under your belt, you'll start to develop quite the collection of scrap wood. I keep all but the smallest of pieces, because you'll never know when they'll come in handy! You can find lots of scrap wood projects in this article if you need some inspiration.
But eventually, the pile gets out of control...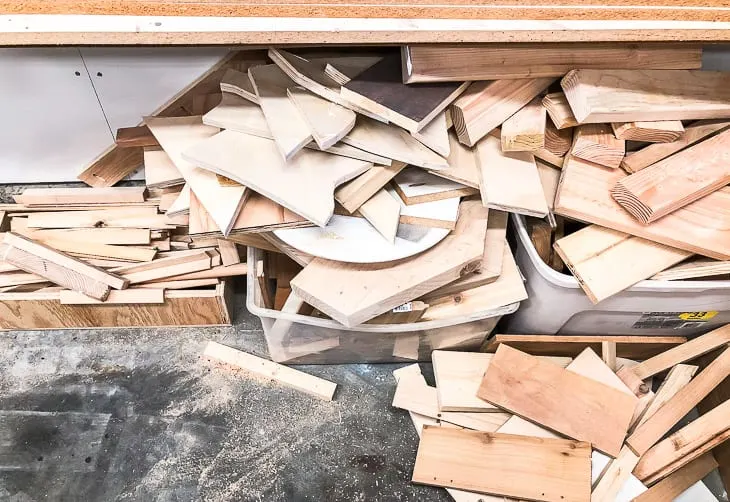 Not only does this mess make it impossible to see the pieces at the bottom of the pile, but it's a safety hazard too! You don't want to trip over a chunk of wood and fall into any of the sharp tools around the workshop!
This post contains affiliate links for your convenience. Purchases made through these links may earn me a small commission at no additional cost to you. Please visit my disclosures page for more information.
What's the best way to store lumber?
If you have the space, storing lumber horizontally is the best way to keep it straight and flat. But you don't want to keep it on the ground, where moisture can cause the wood to develop mold or rot. Wall mounted lumber racks are a great way to store lumber out of the way until your next project.
If you're storing lumber long term, consider placing "stickers" between the stacked boards. These are small, evenly spaced scrap boards that allow for air flow around the wood and provide support all along the length.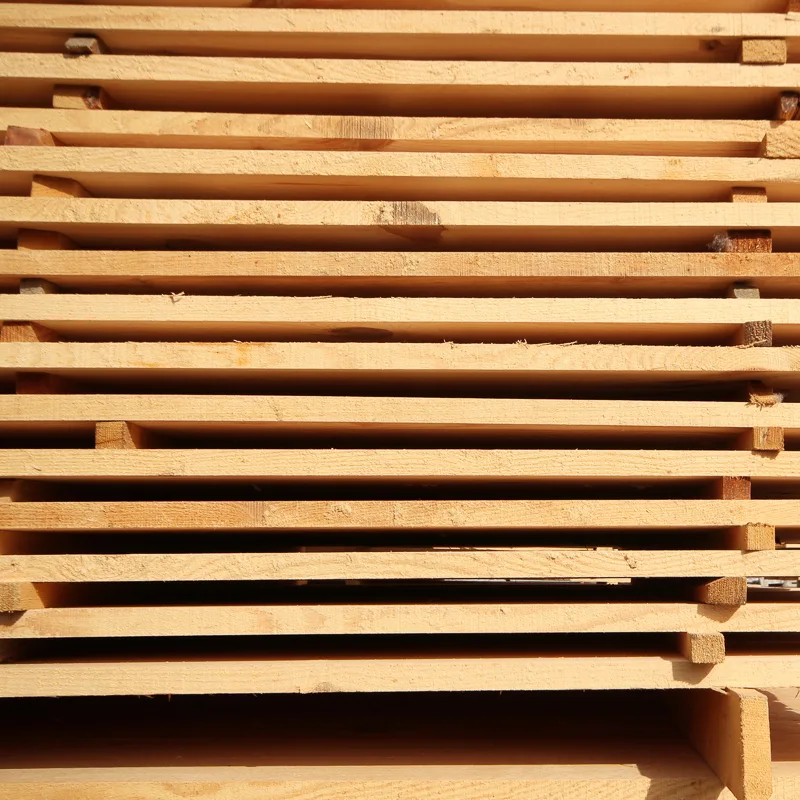 Sheet goods, like plywood, are a little trickier to store in a garage or workshop. A full sheet usually measures 4'x8', and some are really heavy and unwieldy. A lumber cart with a slot for plywood will keep sheet goods vertical to take up less space and off the ground so they stay protected. Put it on wheels to make it easier to maneuver!
Ready to get that scrap wood pile under control? Here are 15 amazing lumber storage ideas to keep all those extra pieces at your fingertips!
Which of these scrap wood storage ideas is your favorite? Let me know in the comments below!
Check out these other workshop storage ideas!