Tired of tripping over cords or searching for that tool? Tame clutter in your workshop or garage with these DIY power tool storage ideas!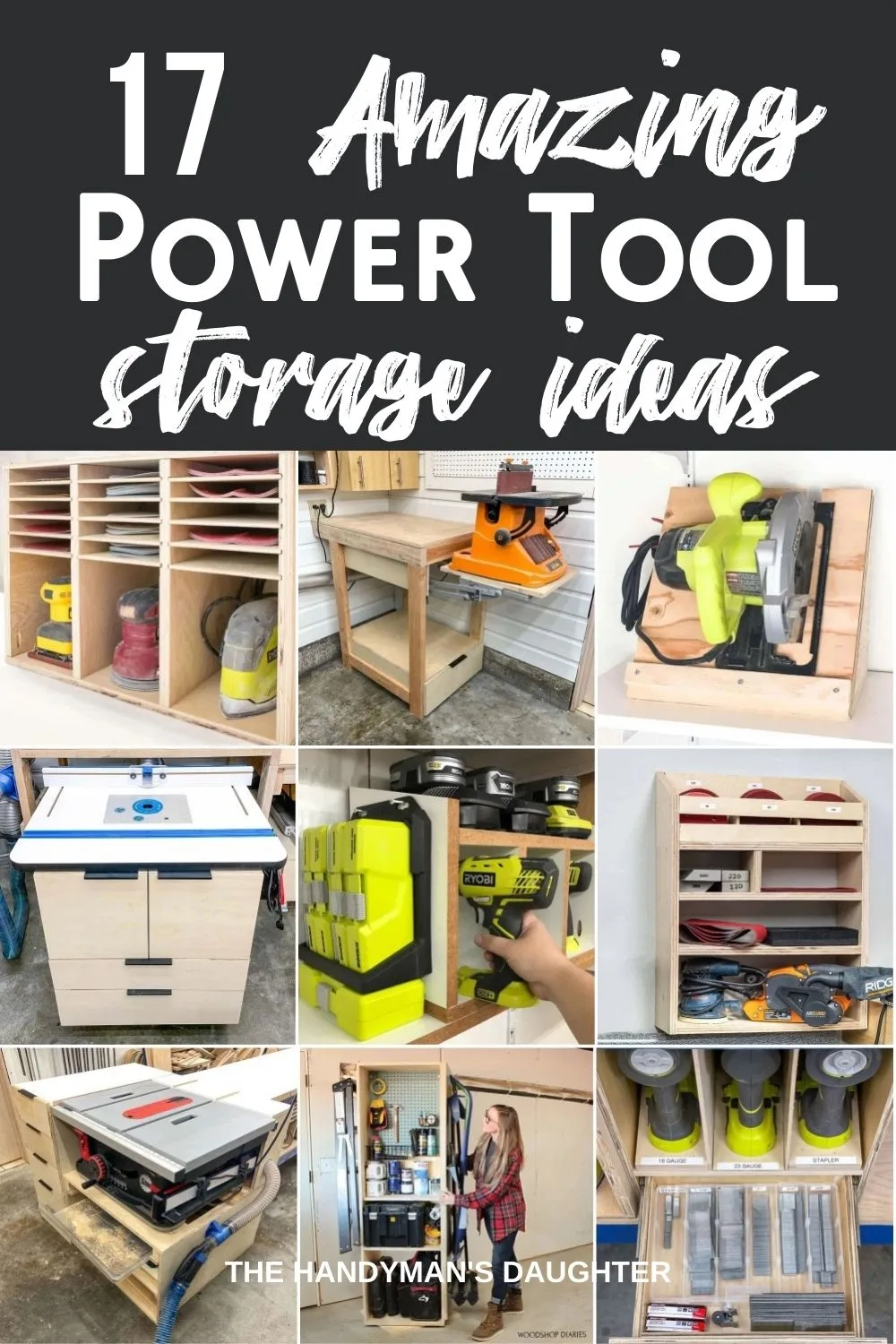 I have a tiny workshop. It's in the basement, in a converted one car garage space with ceilings that are barely seven feet tall and walls that are covered with conduit, heating ducts and pipes.
Even though I don't have a ton of space, I've managed to fit almost every tool I could need into this small area! Even some of those "nice to have" tools like a jointer and planer have a spot in my tiny woodshop.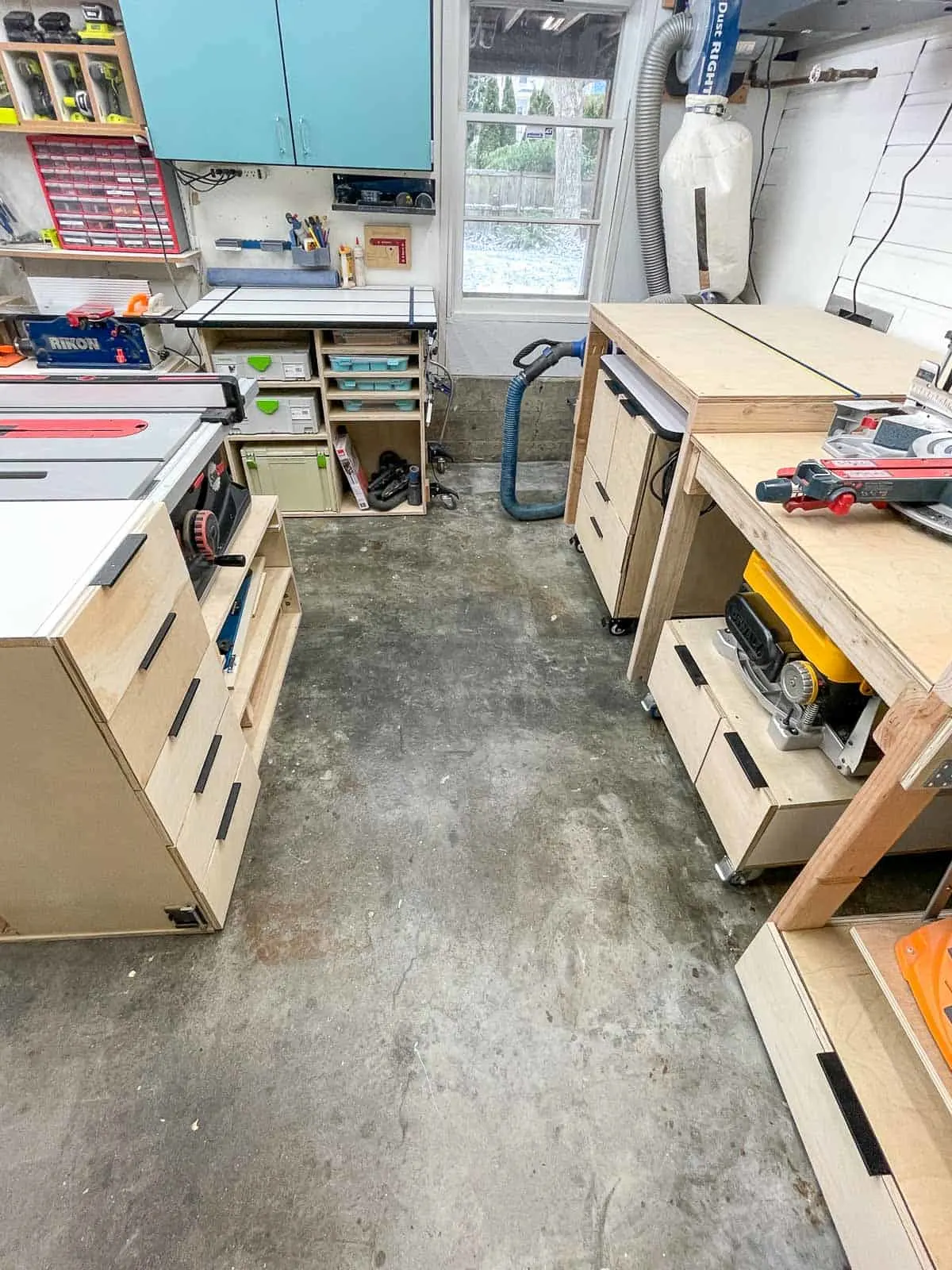 Even if you don't have a full workshop like I do, sometimes you just want a better way to prevent your tools from becoming a jumble of power cords and sharp blades on the floor. Or maybe you're tired of searching for the charger for that cordless drill battery that's hidden under a pile of junk in the garage.
If that sounds like you, you've come to the right place! I've put together a list of DIY power tool storage ideas that will help get you organized!
Which of these DIY power tool storage ideas is your favorite? Let me know in the comments below!