Miter saw dust collection seems like an impossible feat, but I've found the best solutions for your workshop! Keep sawdust contained and out of your lungs!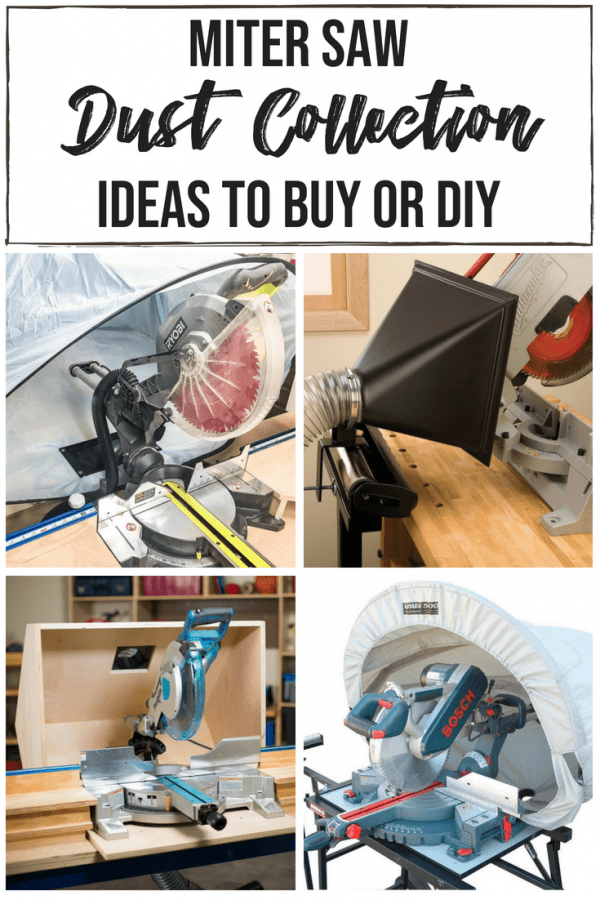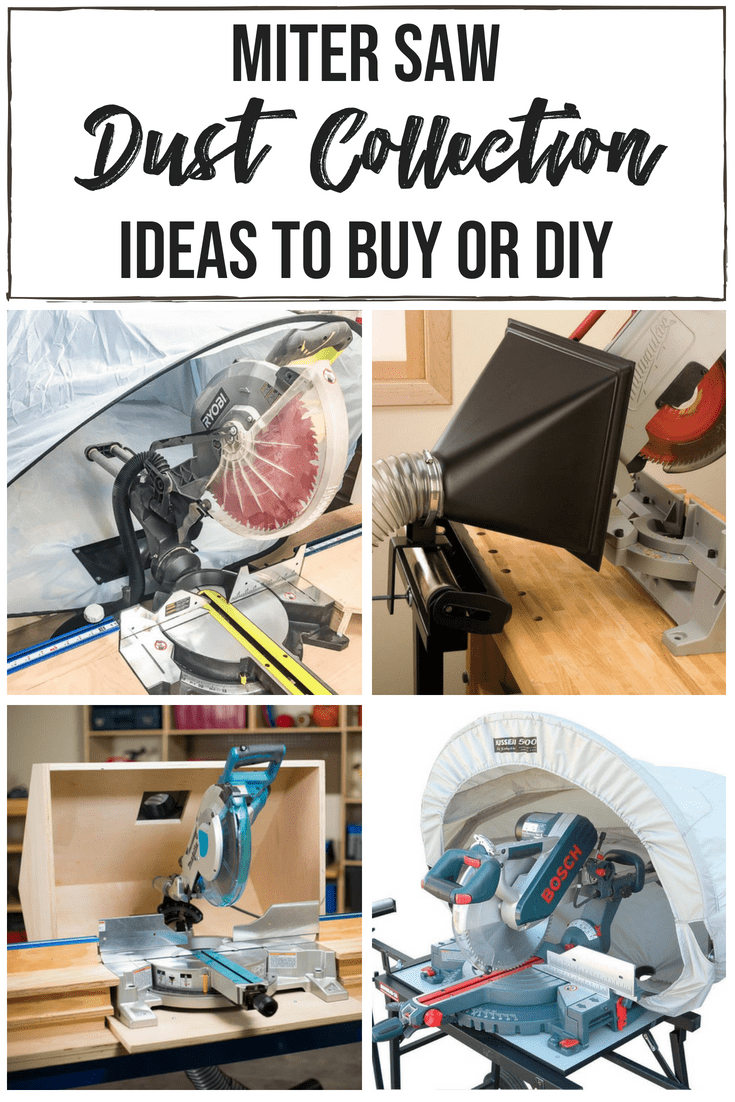 Last week, I showed you my dust collector setup and how I upgraded it for better performance. Since then, I've been brainstorming the best way to hook up that beast to all my machines. First up: the miter saw. Miter saw dust collection is tricky because it spews sawdust in every direction, making it hard to contain. These genius solutions will hopefully inspire you to get that miter saw mess under control!
This post contains affiliate links. Purchases made through these links may earn me a small commission at no additional cost to you.
There are so many different ways to contain miter saw dust, with varying results. Some only work for saws without the sliding mechanism for cutting those wide boards, so check the depth of yours before you start building!
Miter Saw Dust Collection Tents