Nothing screams summer quite like watermelon! These giant watermelon decor pieces will give your home a fun pop of color, and are easy to make with scrap wood.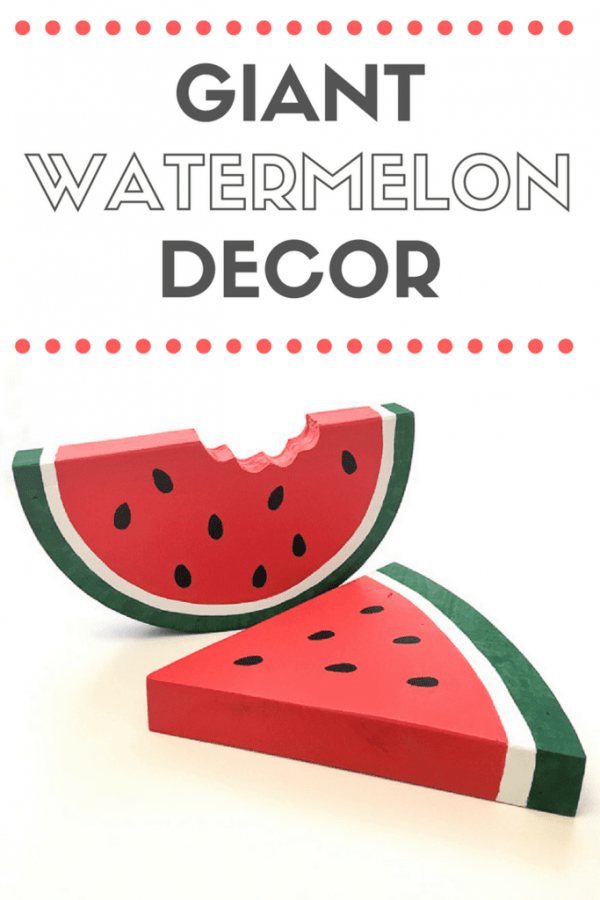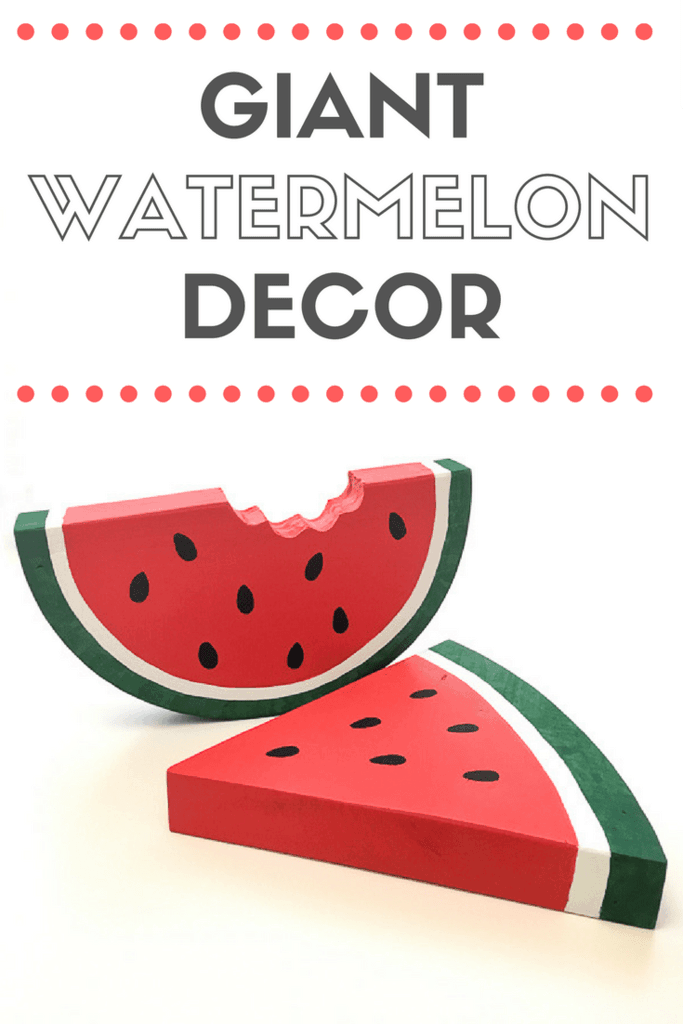 One of my favorite ways to use up chunky wood scraps is to create oversize seasonal decorations. So far, I've made huge Conversation Hearts for Valentine's Day...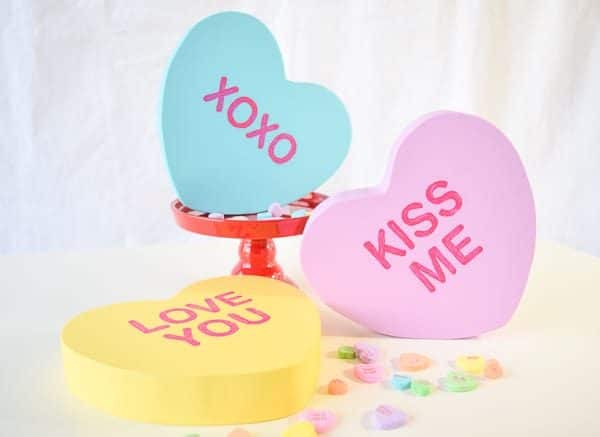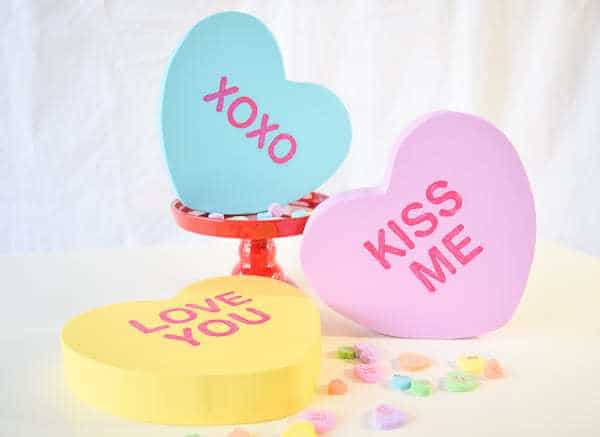 and enormous lemon and lime slices perfect for a lemonade stand or drink station.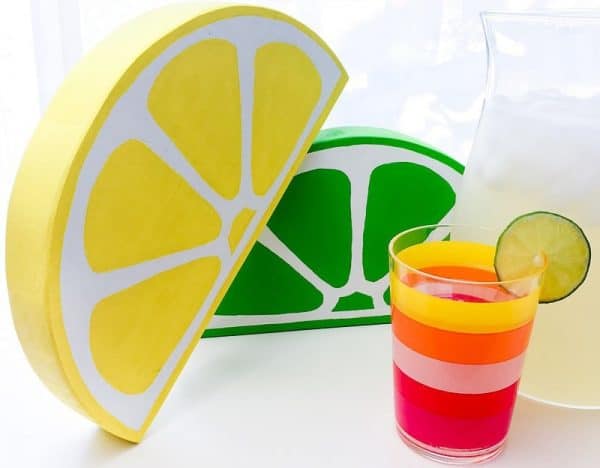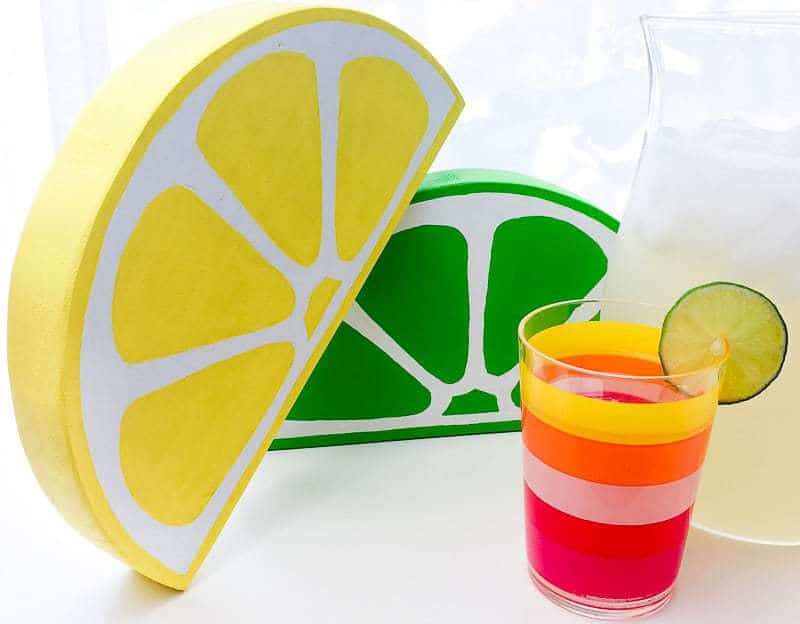 Now I'm going to add some watermelon decor to the collection!
Materials Needed for Watermelon Decor
This post contains affiliate links, which means I may receive a small commission for purchases made through links in this post.
Instructions
Start by digging through your scrap pile for those oddly shaped, wide pieces of lumber. I used 2 x 12's, but you could use 1 x 10's, 2 x 10's or even plywood for this project.
Sand down the faces of your piece, and try to find a section with minimal knots.
Since my drawing ability is limited to stick figures, I had my Silhouette machine cut a stencil for me. Simple designs work best when making these oversize pieces, so I chose this watermelon cut file. Love the bite taken out of the half-circle slice!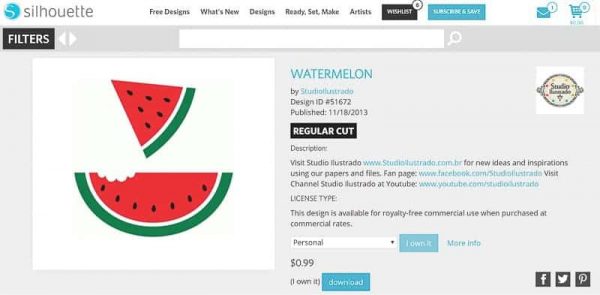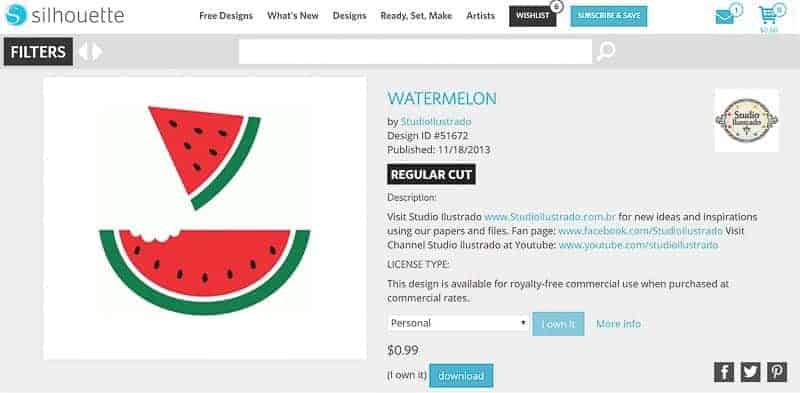 Enlarge all the pieces so they'll fit on your wood scrap. Make sure all the curves stay in proportion to each other by keeping them aligned on your screen.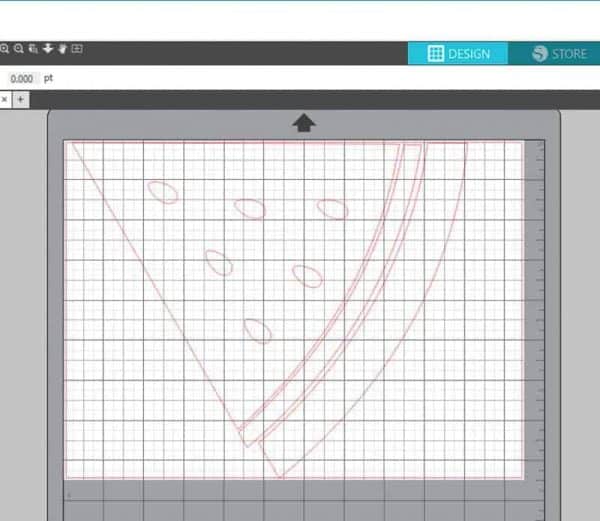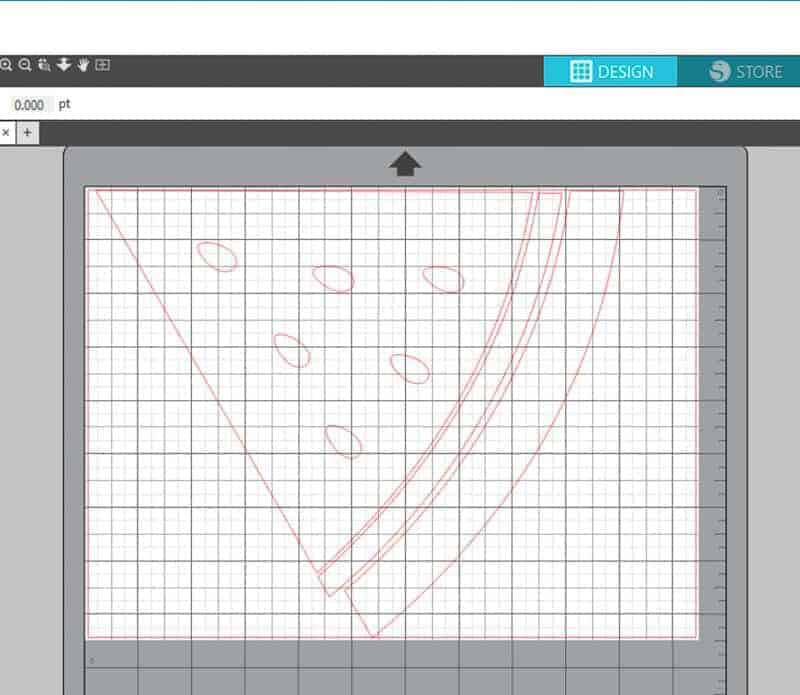 Cut the design out of cheap cardstock, and trace each piece onto your board.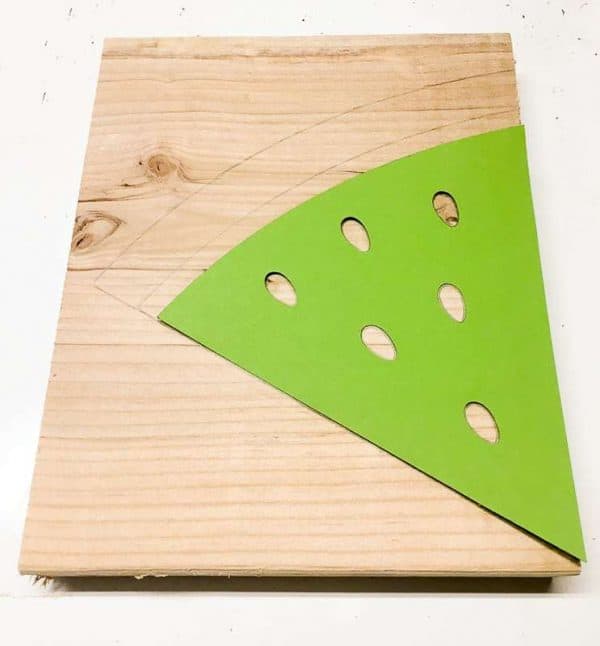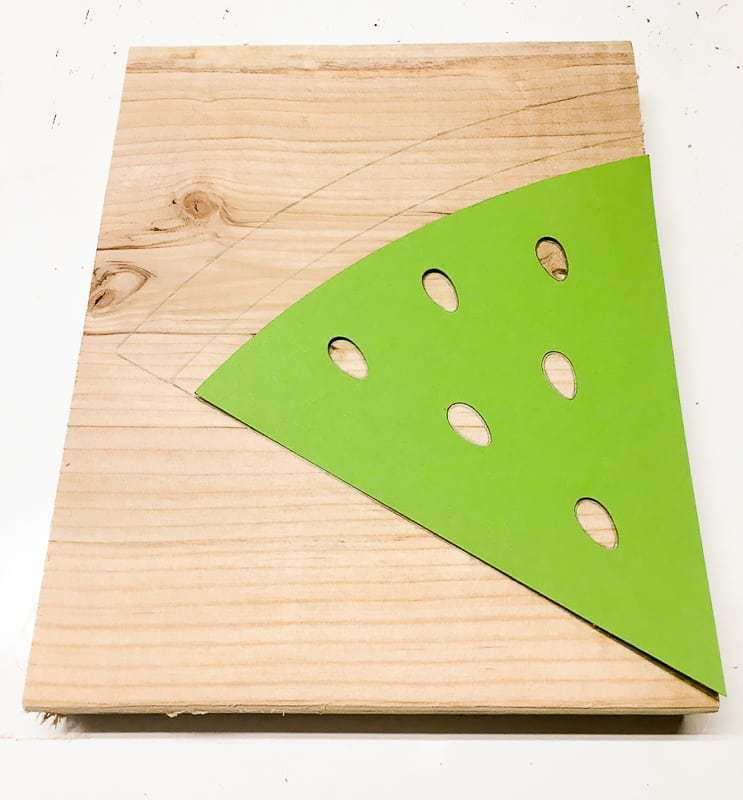 Cut the outside edge of each shape out with your jigsaw. Sand down the sides and round over the sharp edges. I used my Dremel with a sanding drum attachment to get into those bite marks.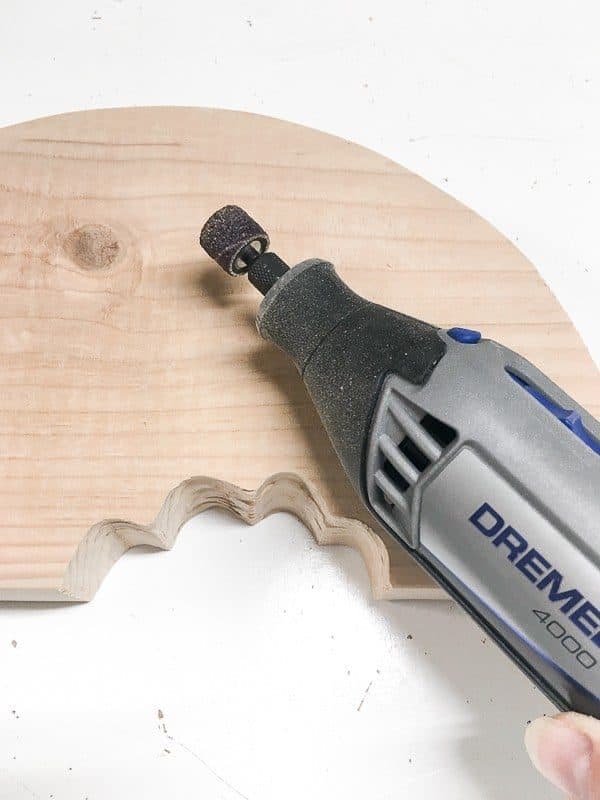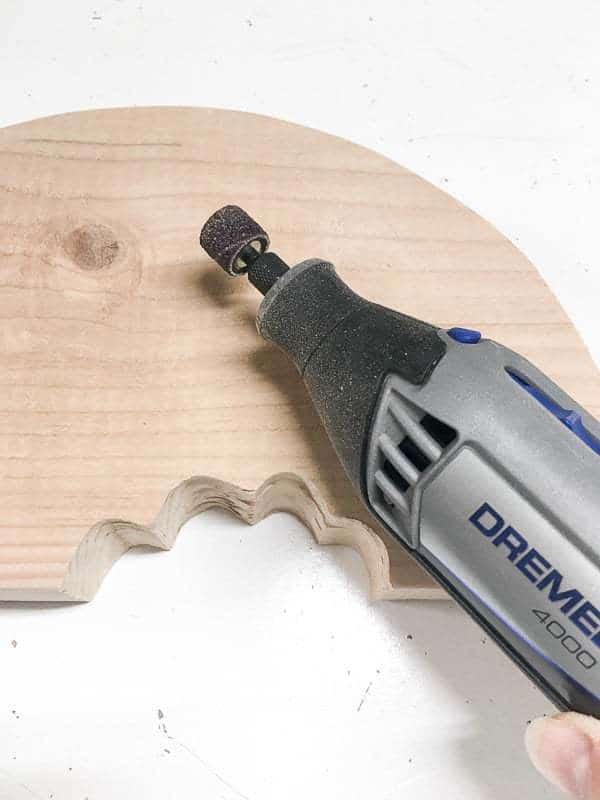 Now, we paint! To give the green rind a mottled appearance, I used random, short strokes and only used one coat of paint. That let some of the light wood color show through to resemble the yellow parts of the watermelon.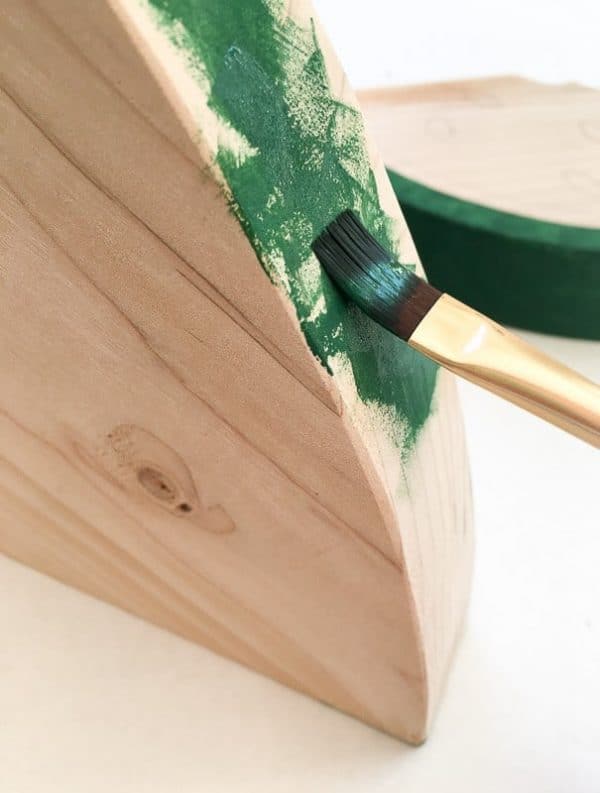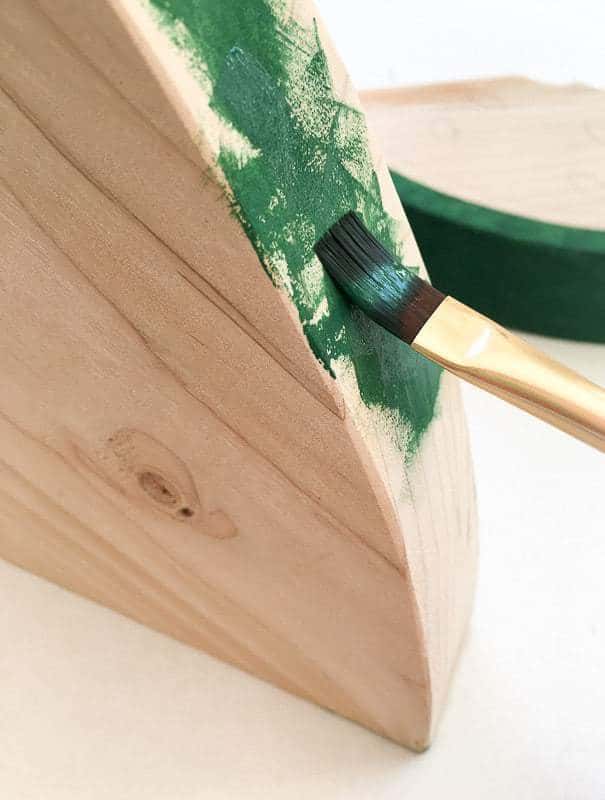 Let each color dry before starting the next to avoid color blending. I thought about letting the green and red to bleed into the white like a real watermelon, but decided to go with a crisp line instead.
Finally, paint in the black seeds with a small craft brush.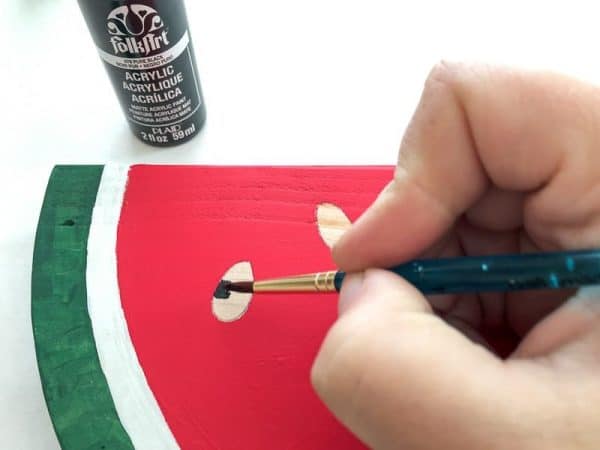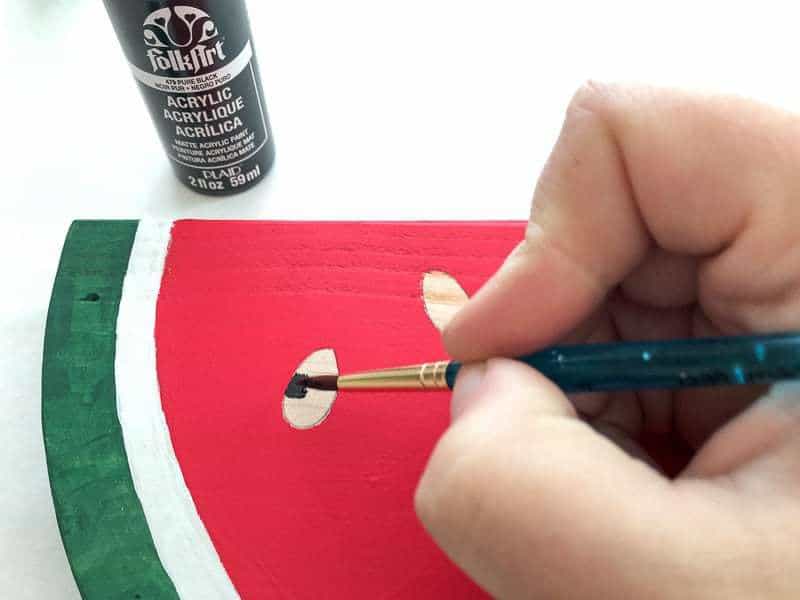 Once the paint is dry, they're ready to display!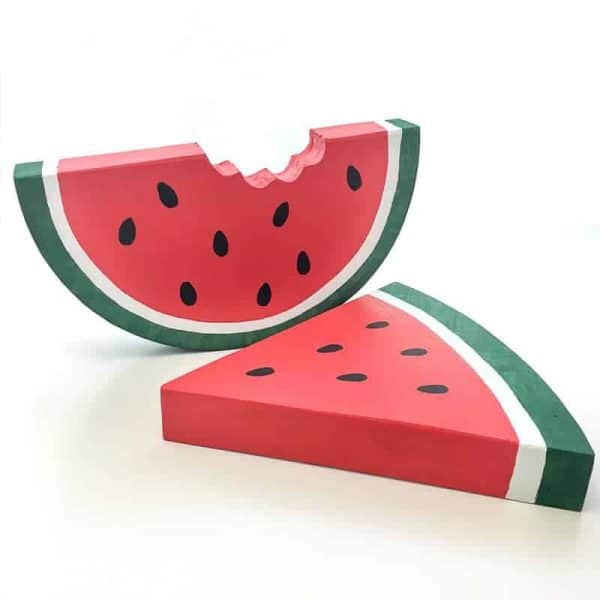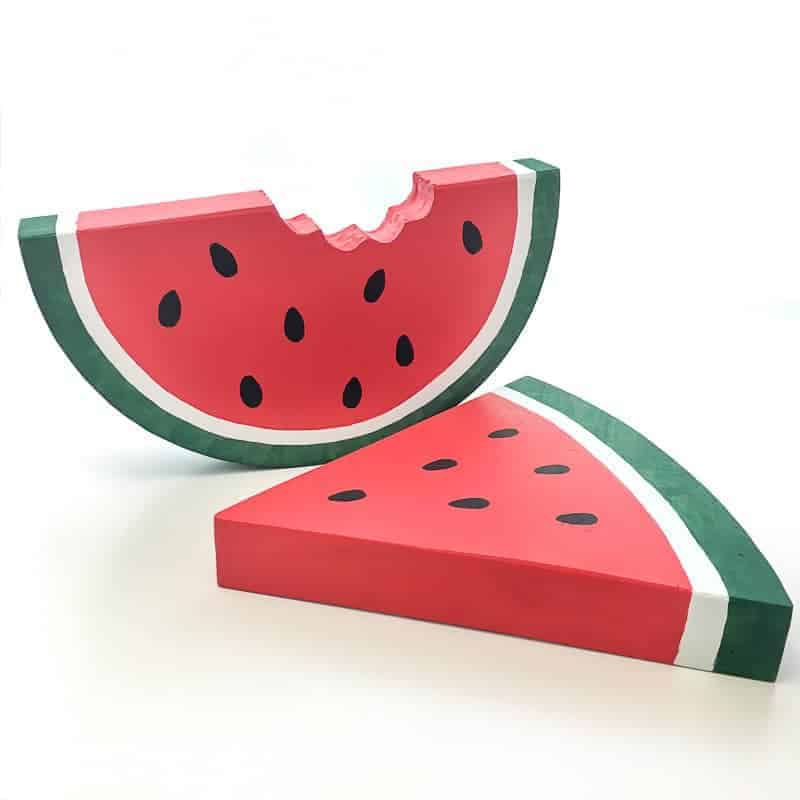 These watermelon slices fit comfortably on my narrow fireplace mantel, and pair perfectly with the lemon and lime already on display.
What other fun shapes should I make with these chunky wood scraps? I'm already thinking of a maple leaf design for fall!
If you would like to keep up to date with my latest posts about woodworking, home decor and more, you can follow me on Facebook, Pinterest, or Instagram. You can also sign up for my email list below and get access to my woodworking plans library!
Want more DIY projects?
Subscribe to get project ideas, home improvement tips, woodworking plans and more delivered straight to your inbox!