If your mom loves plants and flowers, she'll love these Mother's Day garden gifts! Whether you buy or DIY, you'll make her day special with any of these unique garden gift ideas.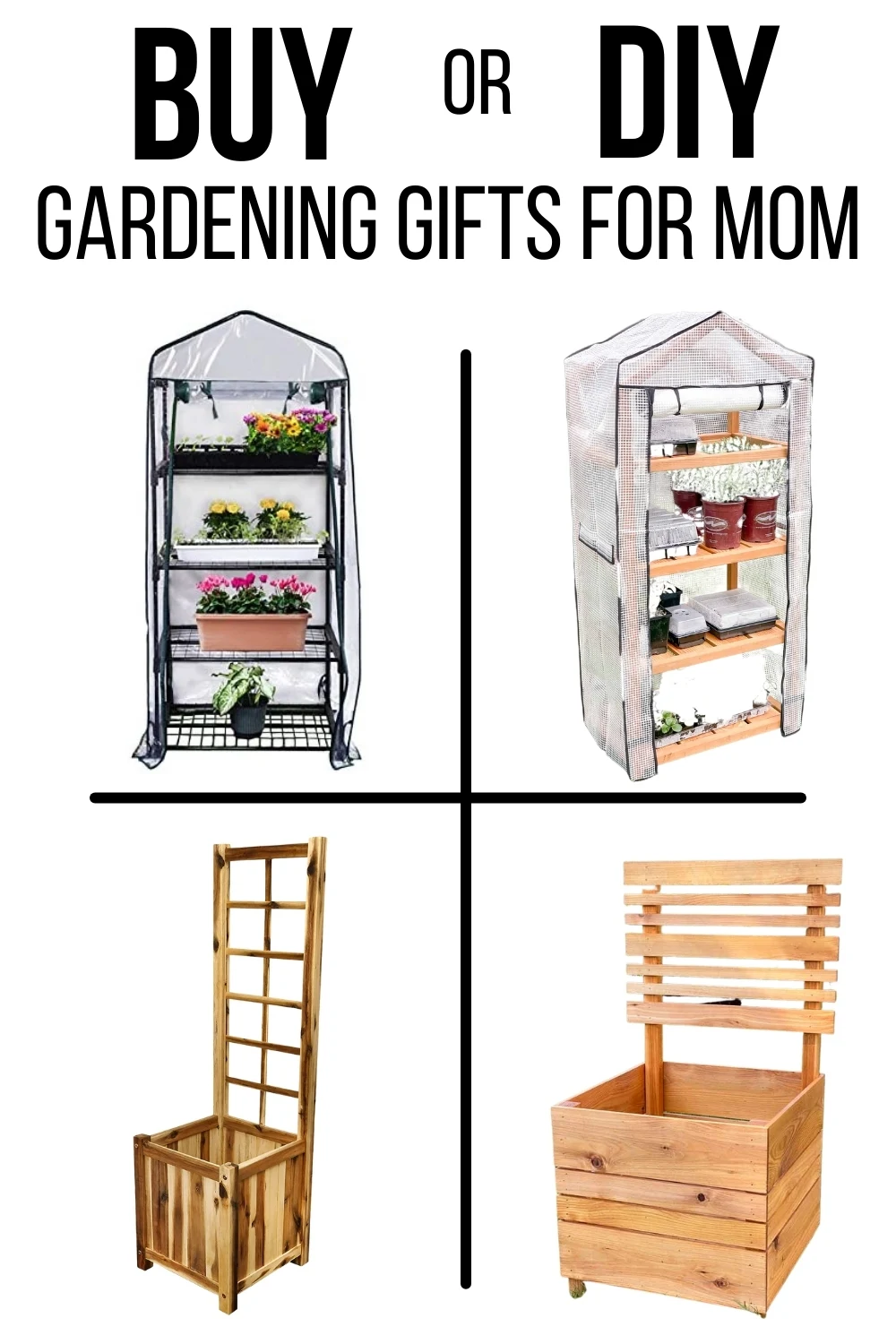 Mother's Day is quickly approaching! Skip the bouquet of flowers, and give your mom the gift of a beautiful garden full of them instead! This list is full of great gardening and planter ideas you can buy or DIY before the big day.
This post contains affiliate links for your convenience. Purchases made through these links may earn me a small commission at no additional cost to you. Please visit my disclosures page for more information.
Each gift idea listed below has two versions. If you're not the DIY type, or you're in a rush to get something on Mom's doorstep by Sunday, then the BUY version is for you!
But if you want to give your Mom a handmade gift, I've included DIY options for each of these gardening gift ideas so you can make one yourself! These tutorials will walk you through each step of the project, so you'll end up with an amazing present that Mom will love.
Mini Greenhouse
Buy
Does your mother bemoan that random cold snap that killed all her tomatoes? Help keep her plants happy and healthy with this compact greenhouse! The small footprint makes it perfect even for city-dwellers.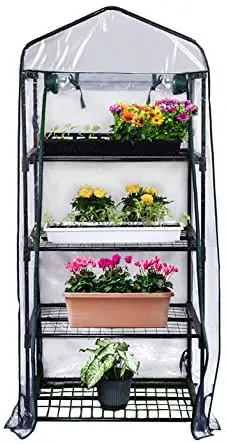 DIY
Want to make one yourself? This DIY mini greenhouse takes up a similar footprint, with additional features like removable shelf slats and beautiful solid wood.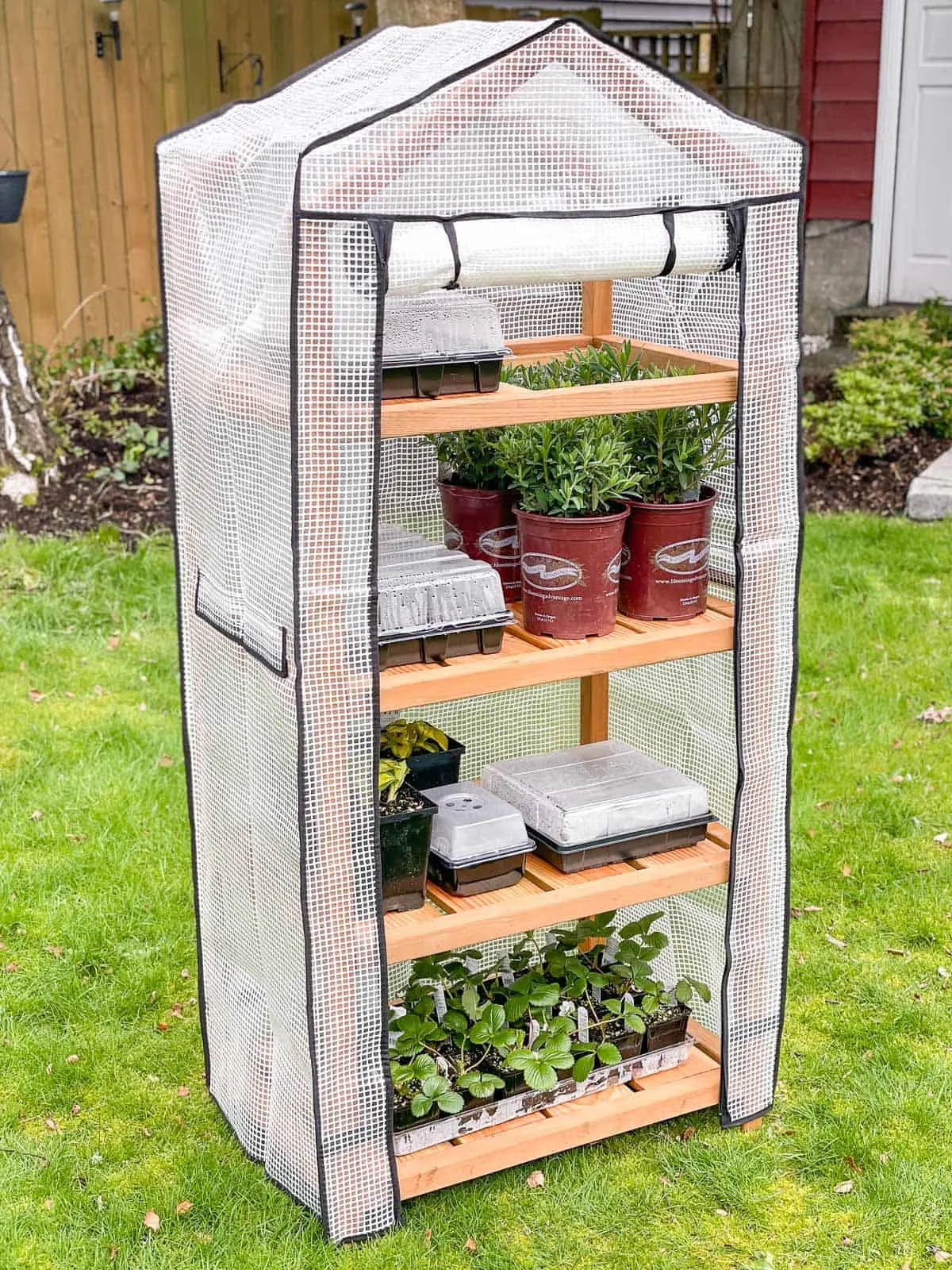 Garden Tool Storage
Buy
Gardening can be hard on the back, so make it easier for Mom with this genius folding stool with built-in garden tool storage! This one includes all the tools she'll need for pruning, weeding and planting out in the garden.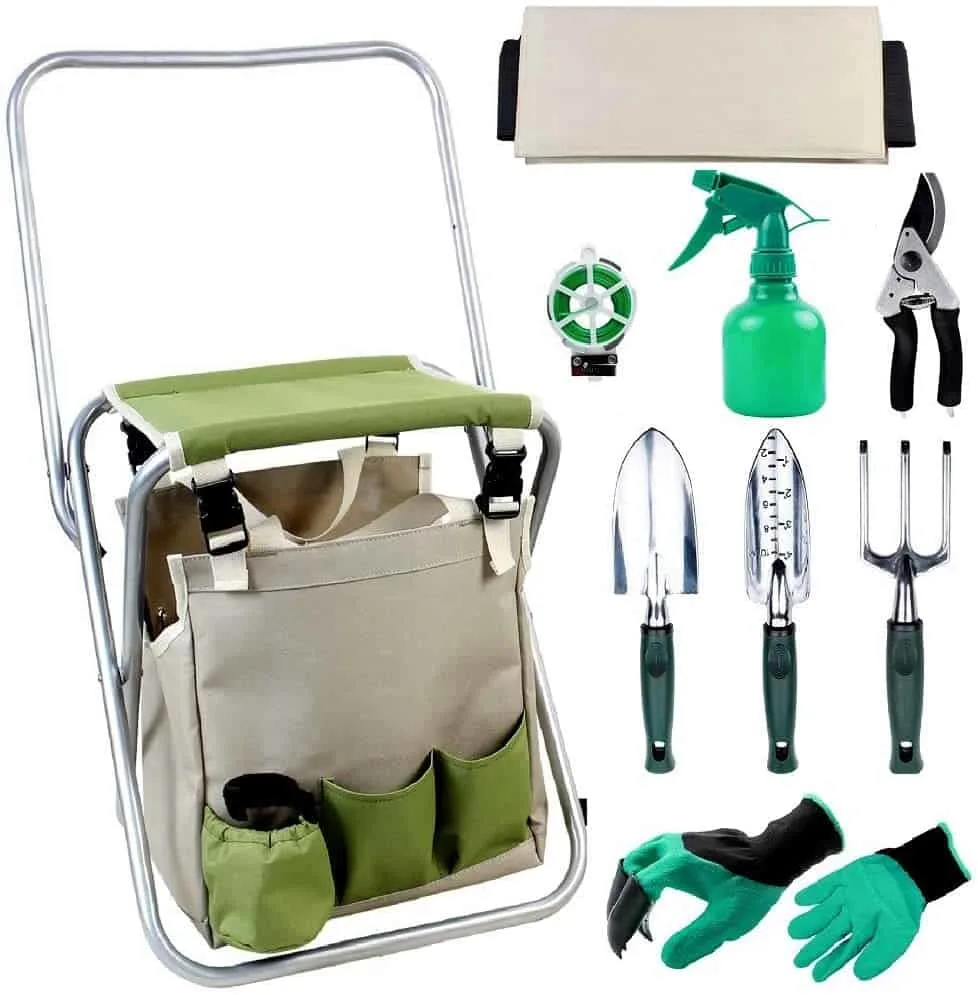 The bag detaches from the frame for easy access, and the back rest doubles as a kneeler to get into those tight spaces. Then the whole thing folds up for compact storage!
DIY
If she's always losing her gardening gloves and pruners, try making one of these hanging garden tool organizers! You can customize the labels to accommodate all her smaller items so she can grab them at a glance.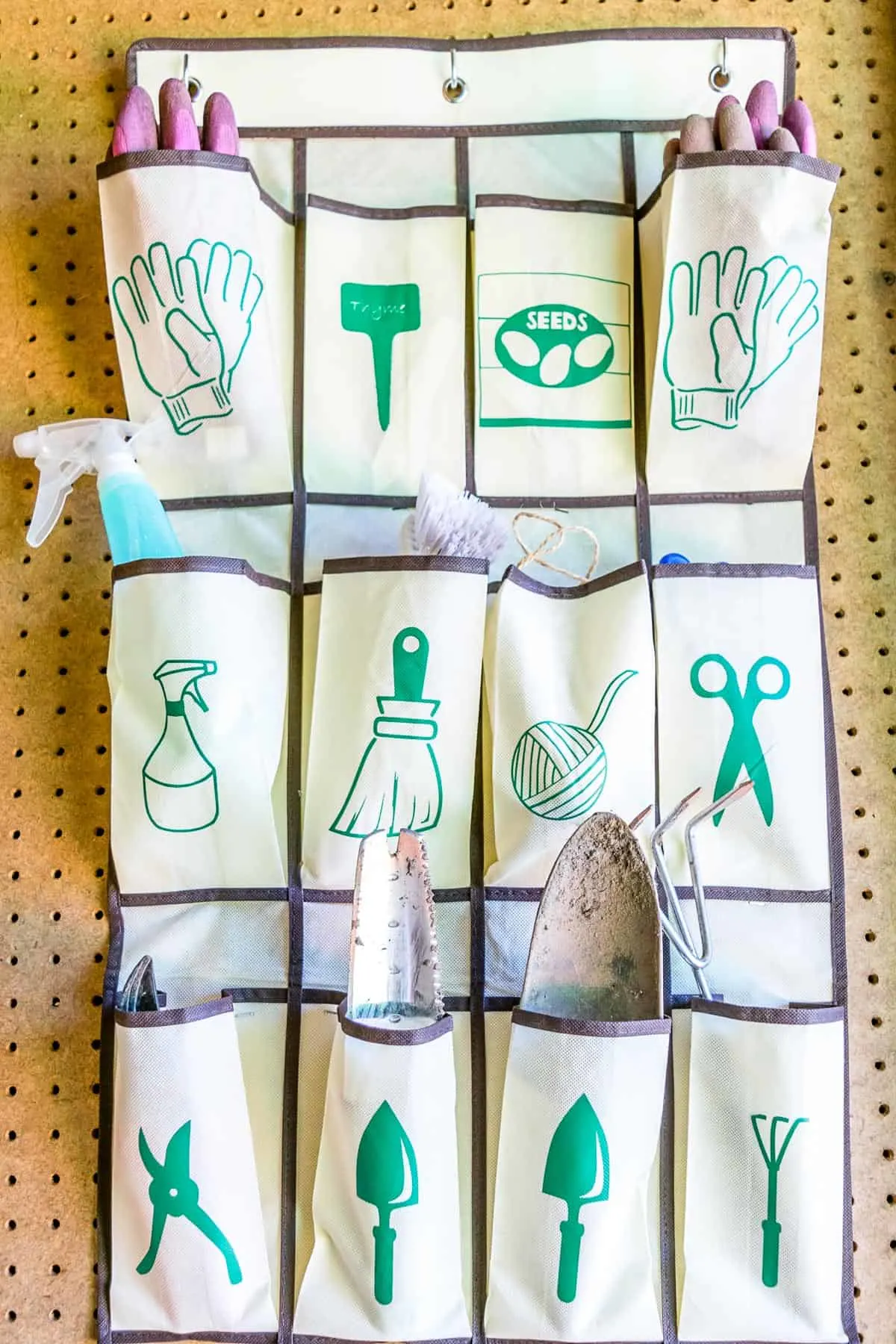 Wooden Wagon Planter
Buy
How adorable is this wooden wagon planter? It would be so cute on a rustic front patio, and the functioning wheels let her move it into the perfect sunny spot.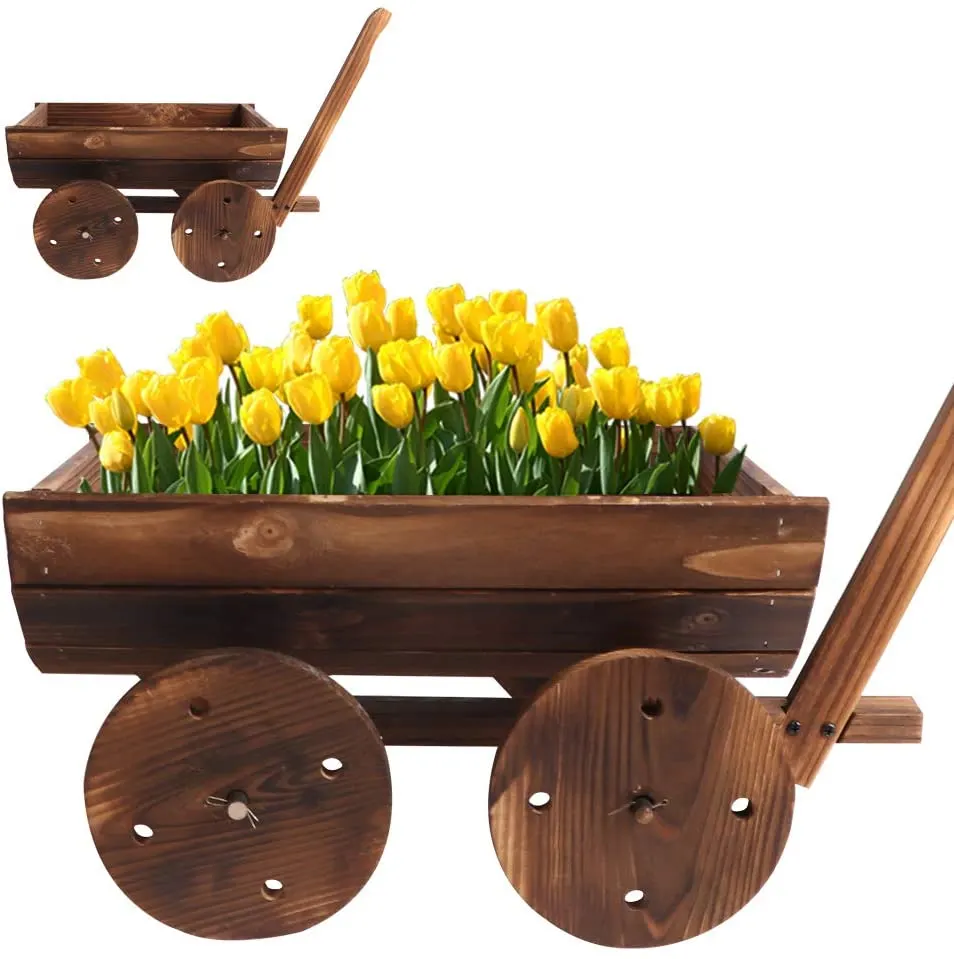 DIY
If you have a few tools and a pallet, you can make your own wheelbarrow planter instead! This video shows you how.
Strawberry Planter
Buy
Grow an entire harvest of strawberries in a tiny footprint! This five tier planter is perfect for herbs and flowers too.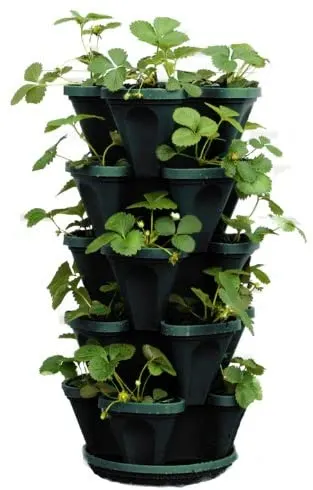 DIY
This DIY strawberry planter looks nicer than the plastic variety, and it's easy to build yourself with cedar fence pickets! Connect it to a drip irrigation system for easier watering through the soaker hose buried in the central tower.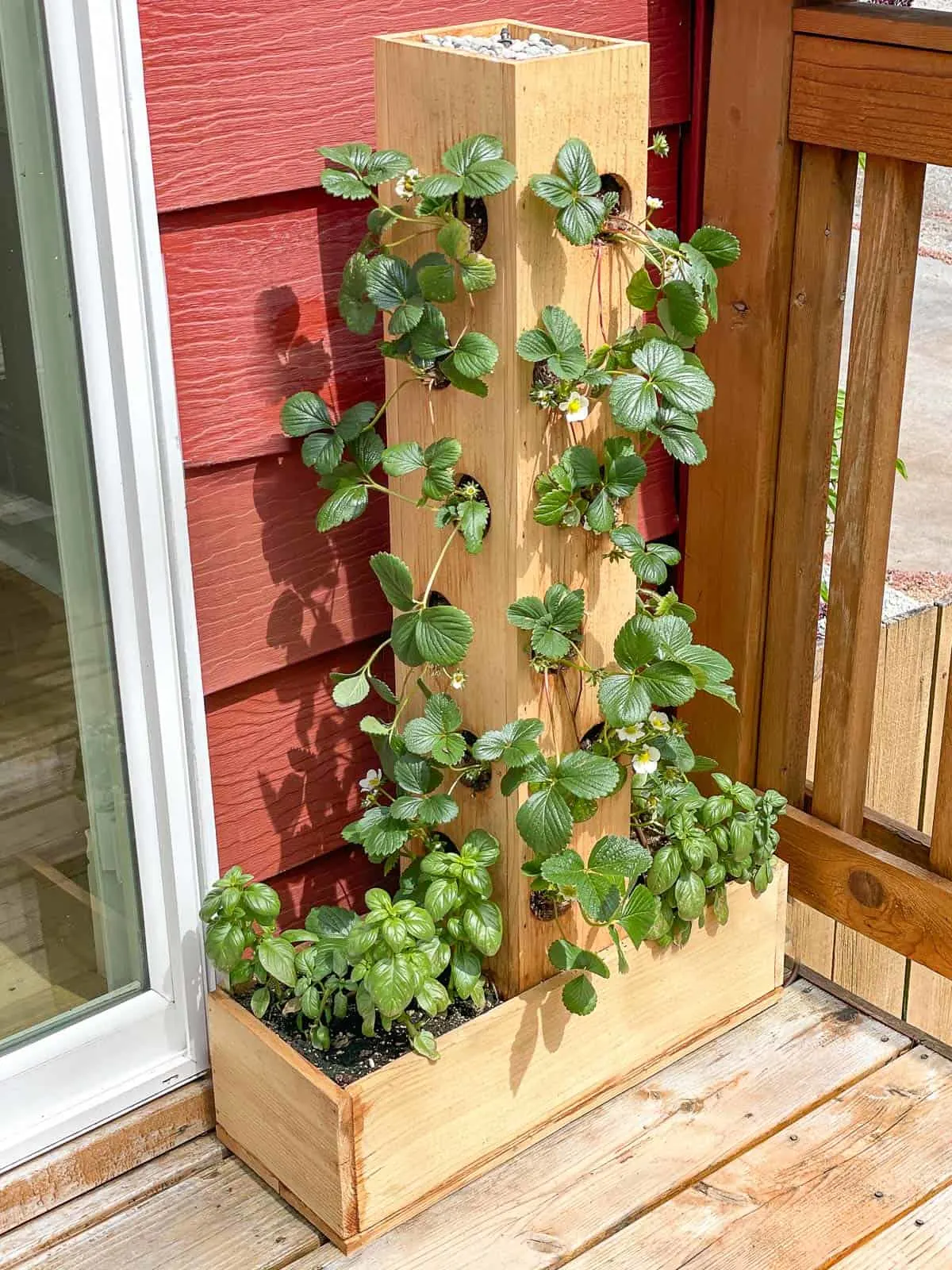 Planter Box with Trellis
Buy
Pair this planter with a beautiful climbing vine for a great Mother's Day gift!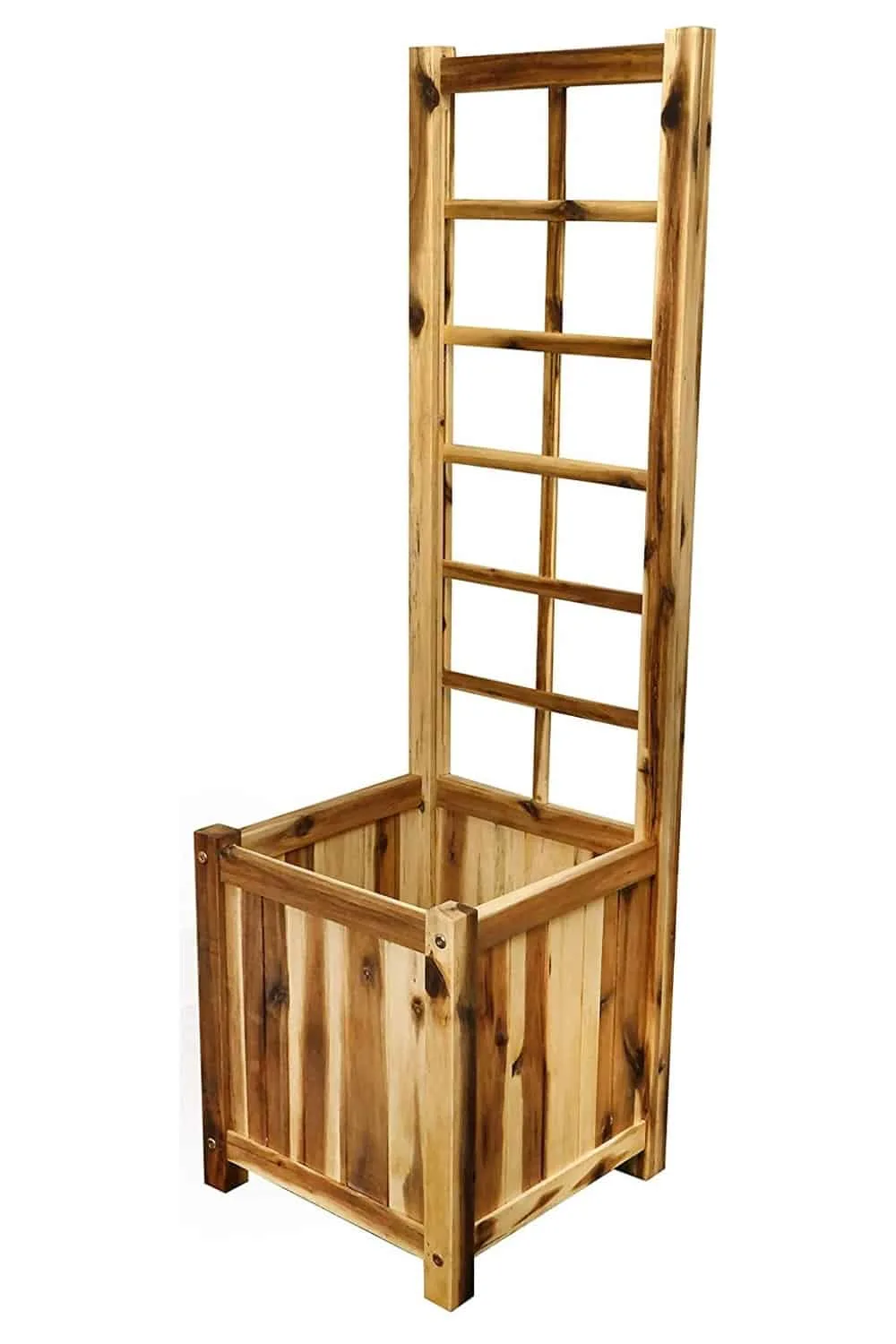 DIY
This DIY planter box with trellis is similar to the one above, and can be customized to whatever height your plant needs!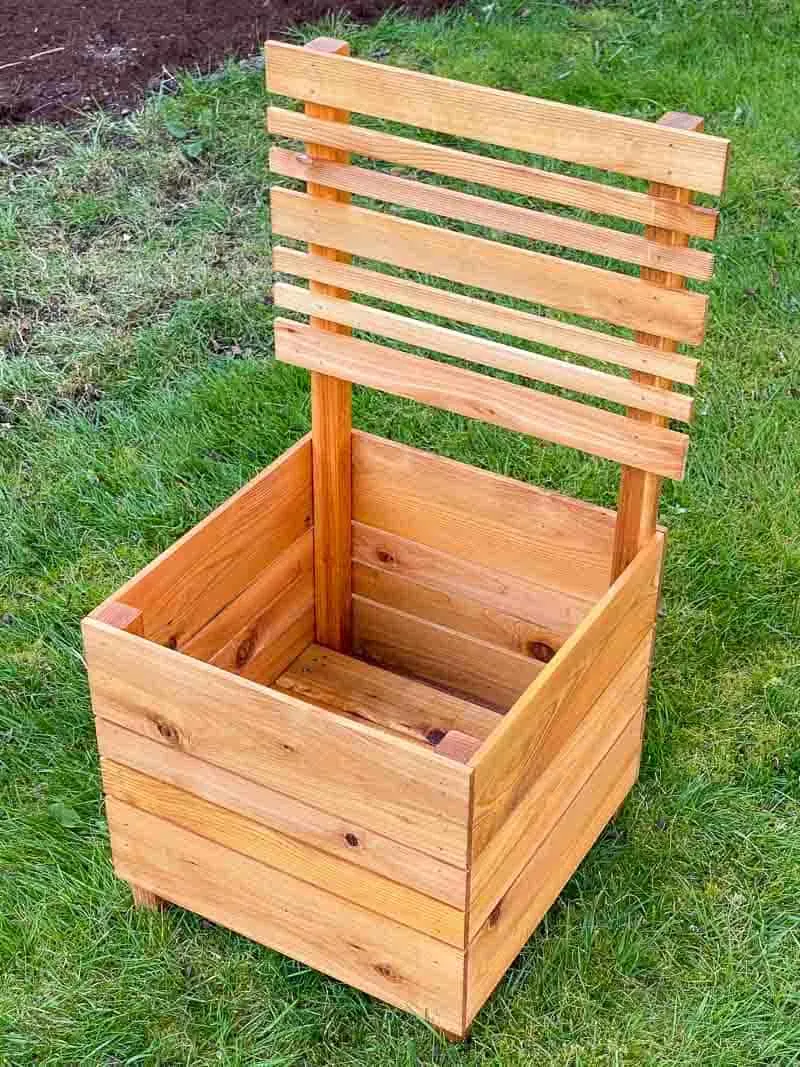 ---
Whether you buy or DIY, I'm sure these Mother's Day garden gifts will be a hit!