Looking for wine rack ideas? I've compiled a list of 20 clever DIY wine rack and cabinet projects, so you can display your collection of bottles!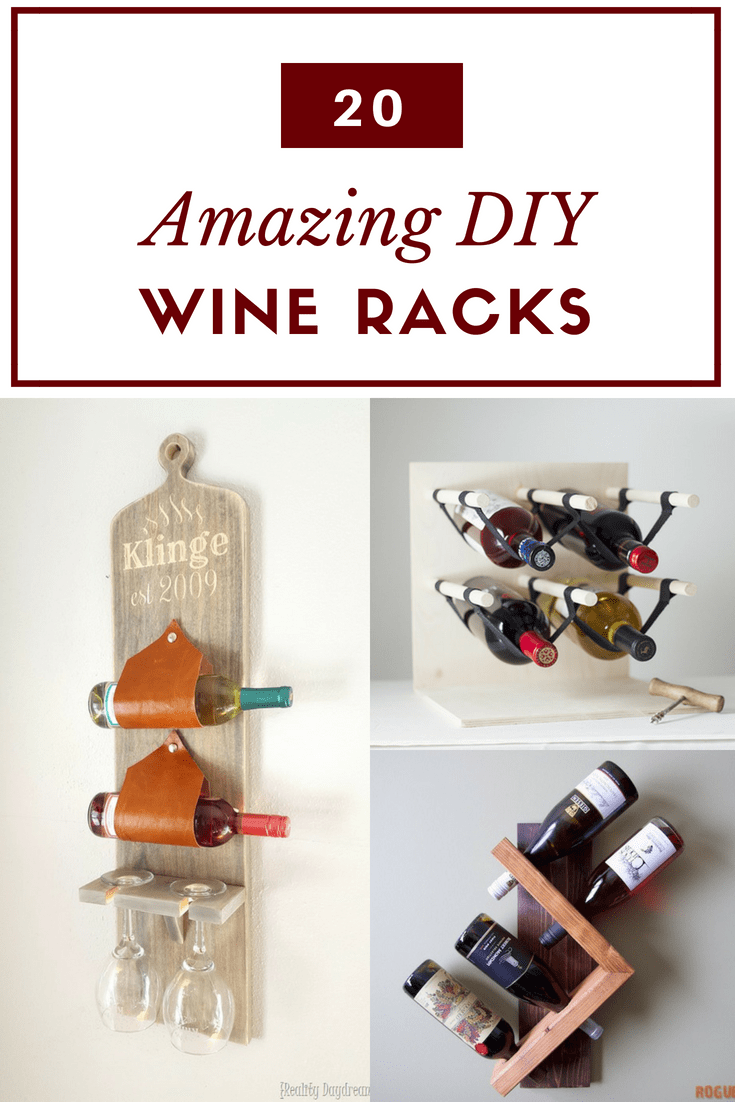 Everyone loves wine, right? But it can be hard to find a place to store it all so that it's easy to access while still looking great. If you're done spending hours scouring the stores looking for the right solution, why not try a DIY wine rack instead? Not only can you make one that you'll love, but you'll be able to brag that you did it yourself as well!
Having a place to showcase and store your wines is important. Why not take the building process into your own hands, and make a DIY wine rack that you'll love? With all the options above, you're certain to find one that catches your eye!
If you would like to keep up to date with my latest posts about DIY projects, woodworking and more, you can follow me on Facebook, Pinterest, or Instagram. You can also sign up for my email list below and get the latest post delivered to your inbox!
Want more DIY projects?
Subscribe to get project ideas, home improvement tips, woodworking plans and more delivered straight to your inbox!