Our 1946 hardwood floors have tons of character, but collect tons of dirt too. Find out how to clean hardwood floors with Bona PowerPlus!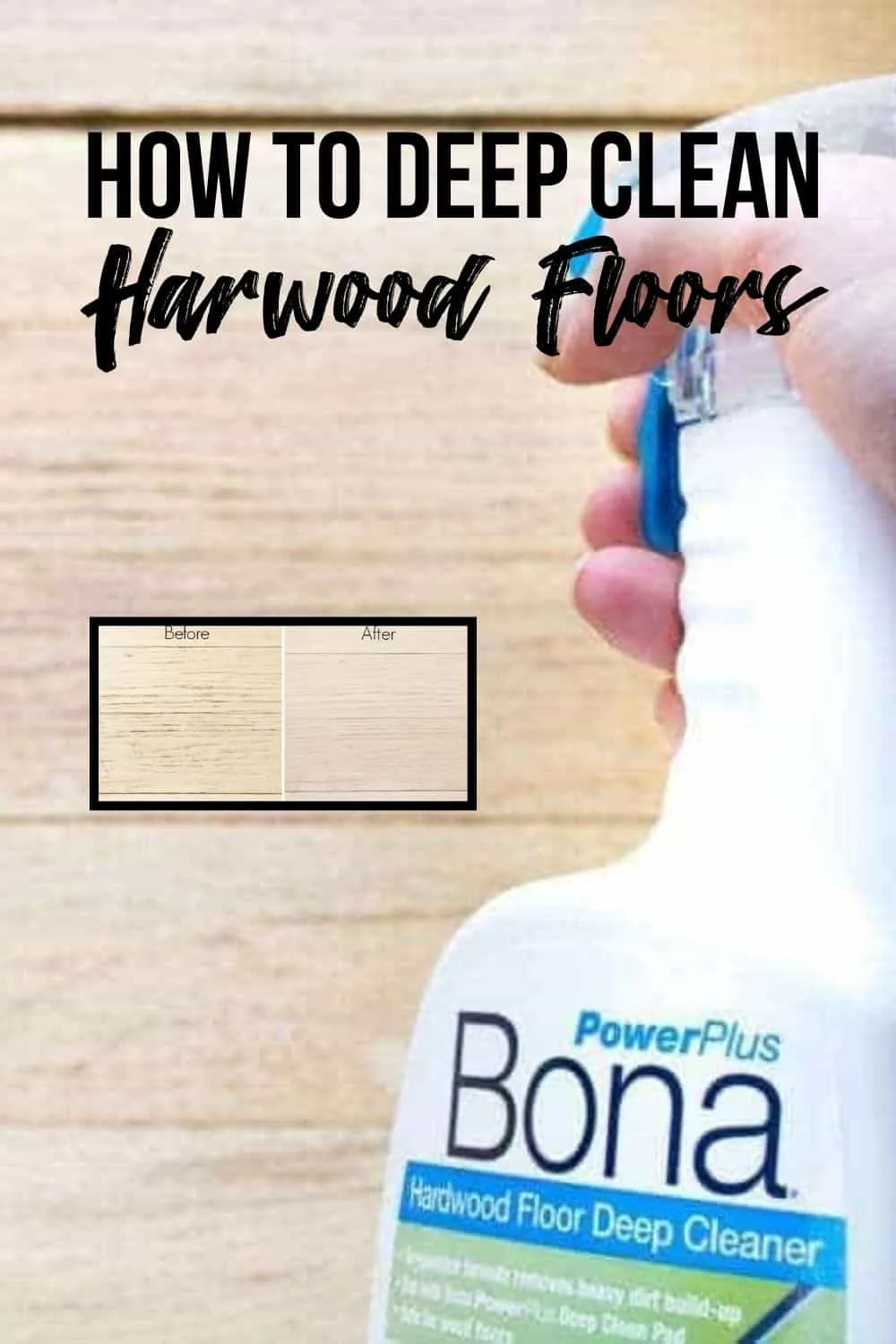 The floors throughout the main floor of our house are original 1946 oak hardwood. While I love the character and warmth they bring to the space, I hate all the dirt that gets embedded in every scratch and groove that has been created in the last 70+ years. The light natural color just highlights the grimy cracks!
But I've finally found a way to deep clean hardwood floors easily!
This post was sponsored by Bona , but all opinions are my own. This post contains affiliate links for your convenience. Purchases made through these links may earn me a small commission at no additional cost to you. Please visit my disclosures page for more information.
I've raved about Bona products before, and was thrilled when they asked me to try out their new PowerPlus Deep Cleaner and Microfiber Deep Clean Pad. I decided to put these products to the test on the most troublesome spot in the house: our back door.
A couple of years ago, we moved our back door from the kitchen to the dining room to free up valuable space. But now dirty shoes come in from the backyard and land on the hardwood floor instead of kitchen tile. Over time, rain and dirt have taken their toll. Even after regular mopping, it looked like this.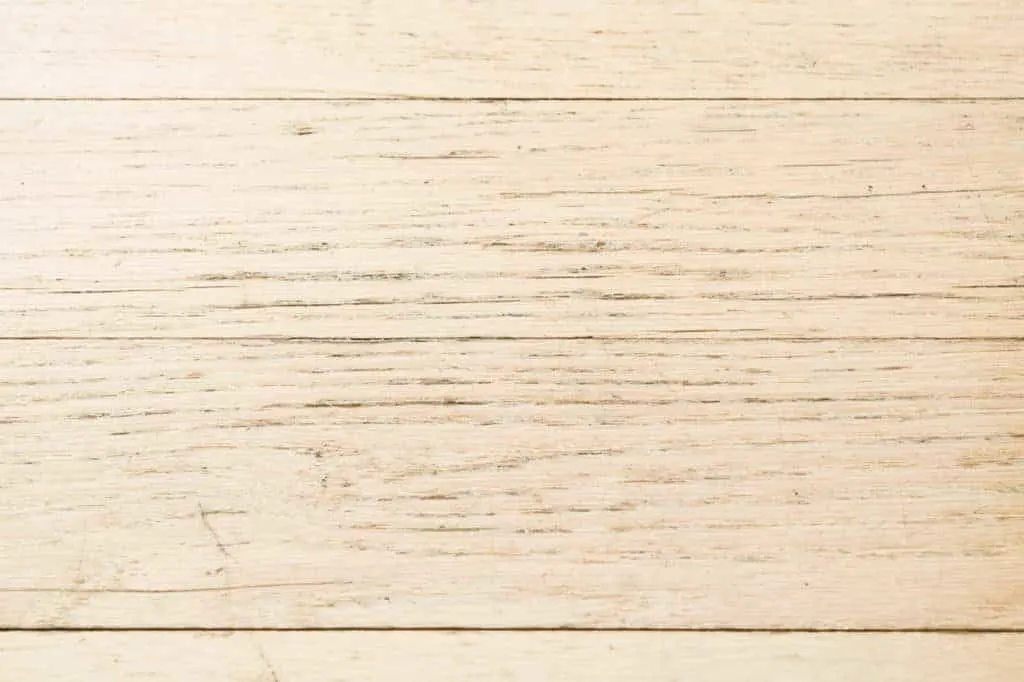 Cleaning Hardwood Floors with the Bona PowerPlus
Using Hardwood Floor Deep Cleaner
I decided to put Bona PowerPlus Hardwood Floor Deep Cleaner to the test in this tough spot. It uses an oxygenated formula to bubble away grime. A quick spray of the area started the deep cleaning action.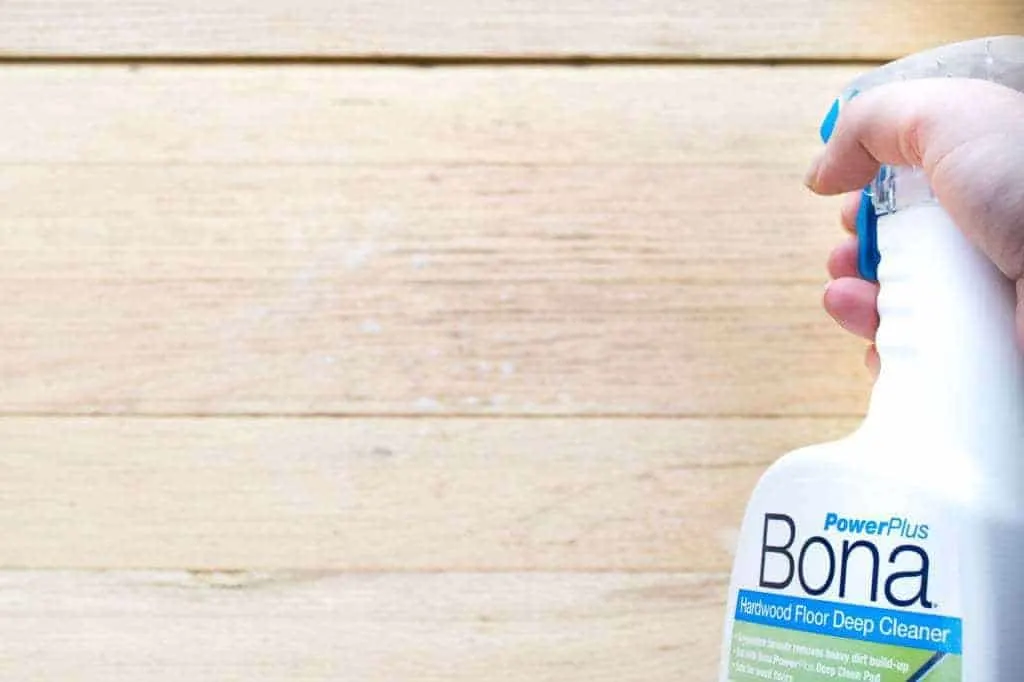 I let it sit for a minute to allow it to penetrate into the grooves, then used the Bona PowerPlus Microfiber Deep Clean Pad to wipe away the excess.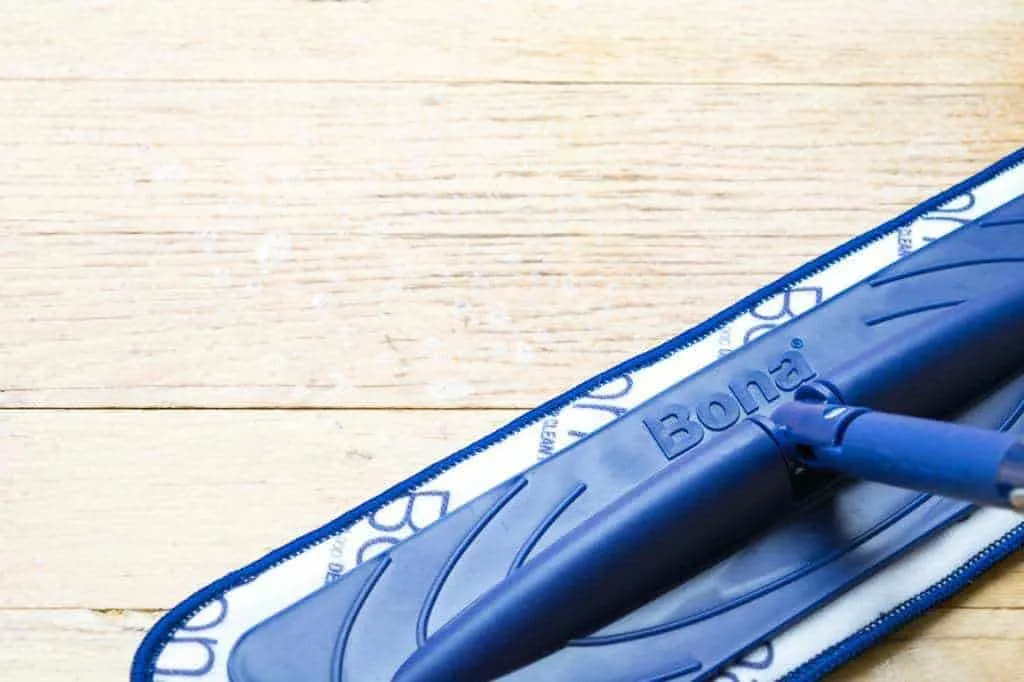 After the floor dried completely, the difference was amazing!
Before and After
Here's the same section of floor, before and after using Bona PowerPlus Hardwood Floor Deep Cleaner. The difference in color is due to the ever-changing sunlight of winter in the Pacific Northwest, not the cleaner!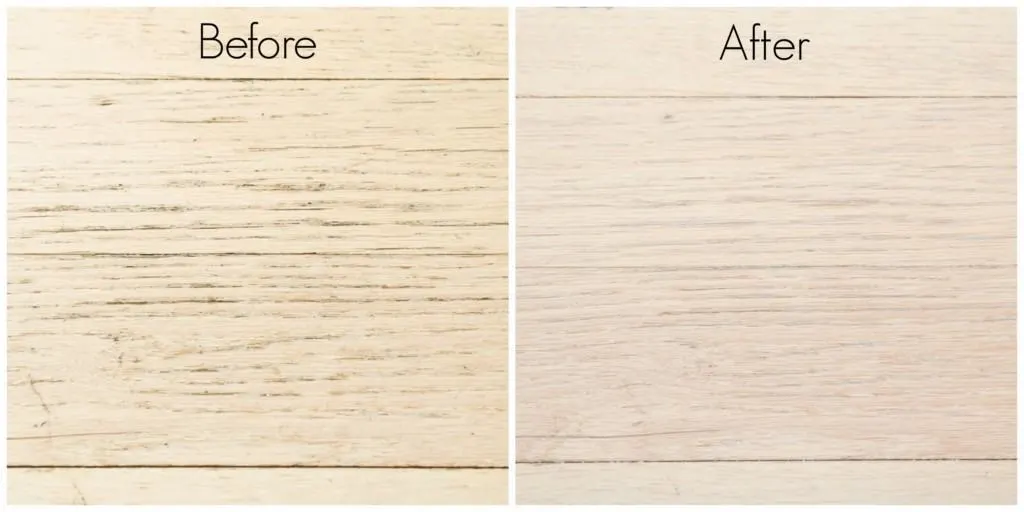 I'm totally sold on this cleaner and will be tackling the front door area next. This product makes it so easy to deep clean hardwood floors without scrubbing or damaging the wood!