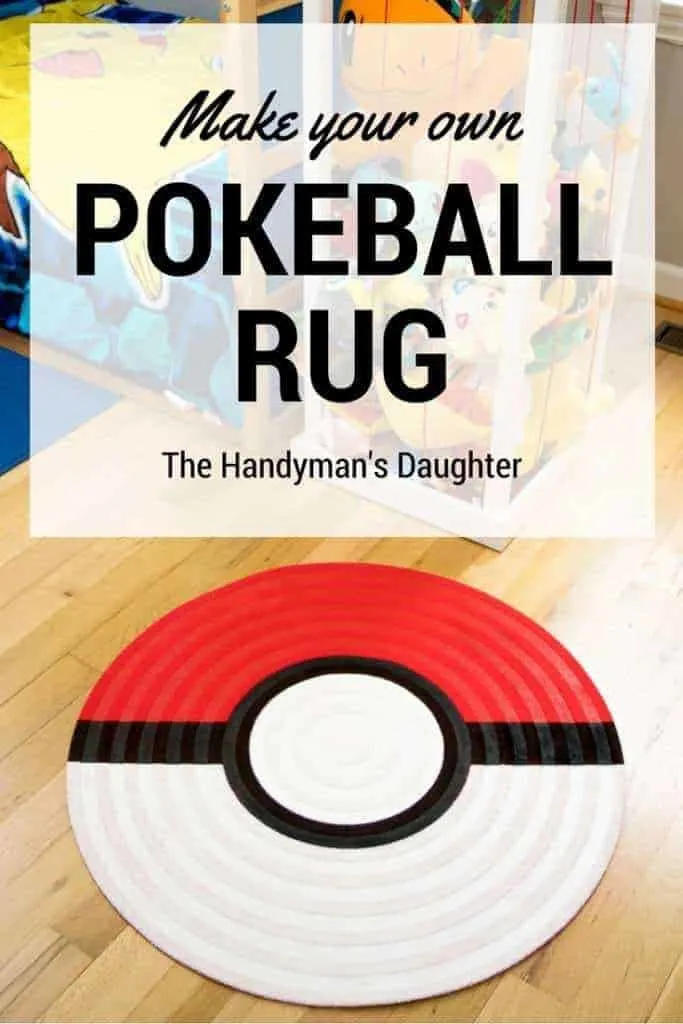 My son is obsessed with Pokemon! He plays the games, collects the cards, watches the show and snuggles with the stuffed animals. Admittedly, my husband and I loved Pokemon before our son was even born, so I guess the condition is hereditary. 🙂
I've slowly been transforming his bedroom into the perfect Pokemon themed room, and today I'm adding an amazing pokeball rug to the floor!
This post contains affiliate links for your convenience. Purchases made through these links may earn me a small commission at no additional cost to you. Please visit my disclosures page for more information.
When shopping at IKEA sometime last year, I spotted this TVIS rug. The color and shape immediately reminded me of a pokeball! I tossed one in my already bulging shopping cart, took it home and promptly forgot about it.
Unfortunately, now IKEA doesn't make them anymore! But you could use any of these red or white circular rugs instead.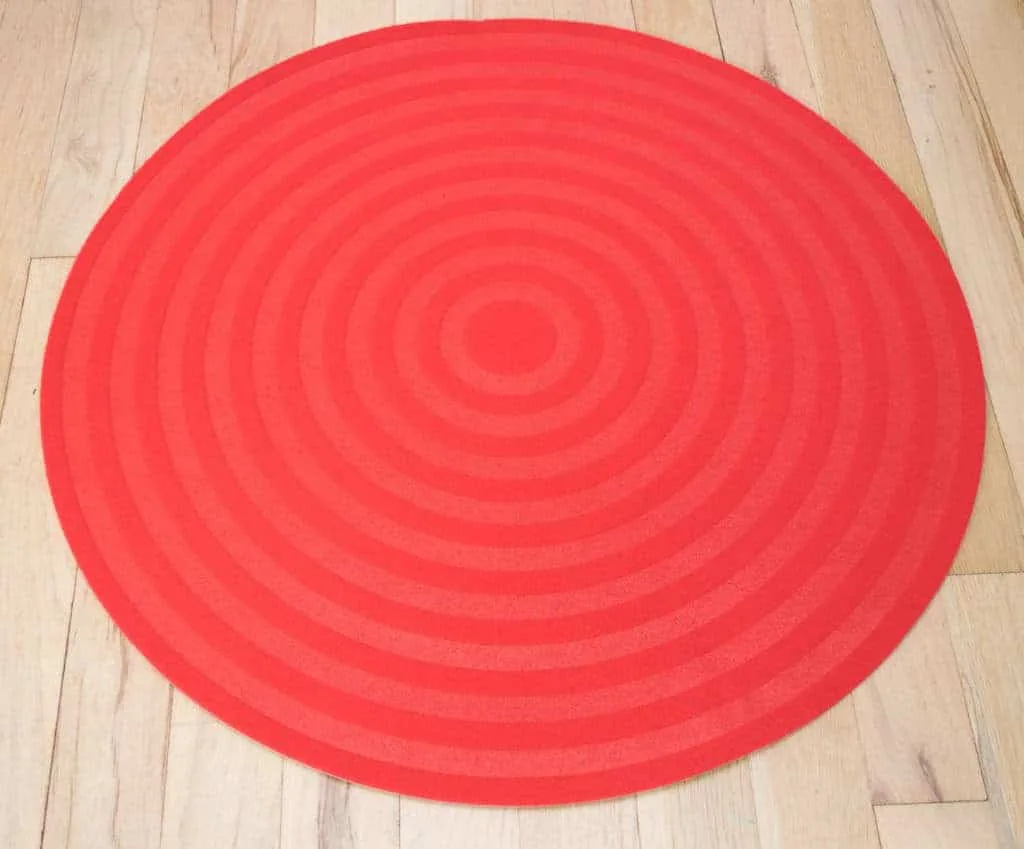 I used DecoArt's SoSoft fabric paint in Ultra White and Lamp Black for this project. DecoArt generously provided me with a bottle of each color to try out. I've used the SoSoft fabric paint before on this DIY rug, and I love how it doesn't feel crunchy underfoot.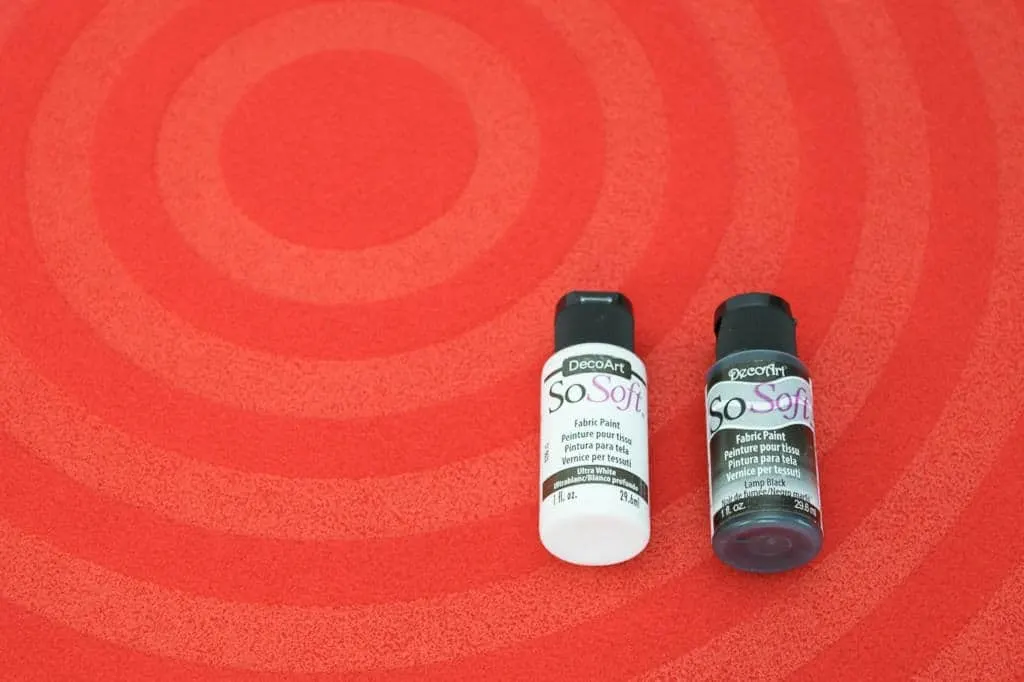 I chose this simple pokeball design for my rug. Notice that the stripe across the middle is about twice as wide as the black circle. I tried to keep the same dimensions for my pokeball rug.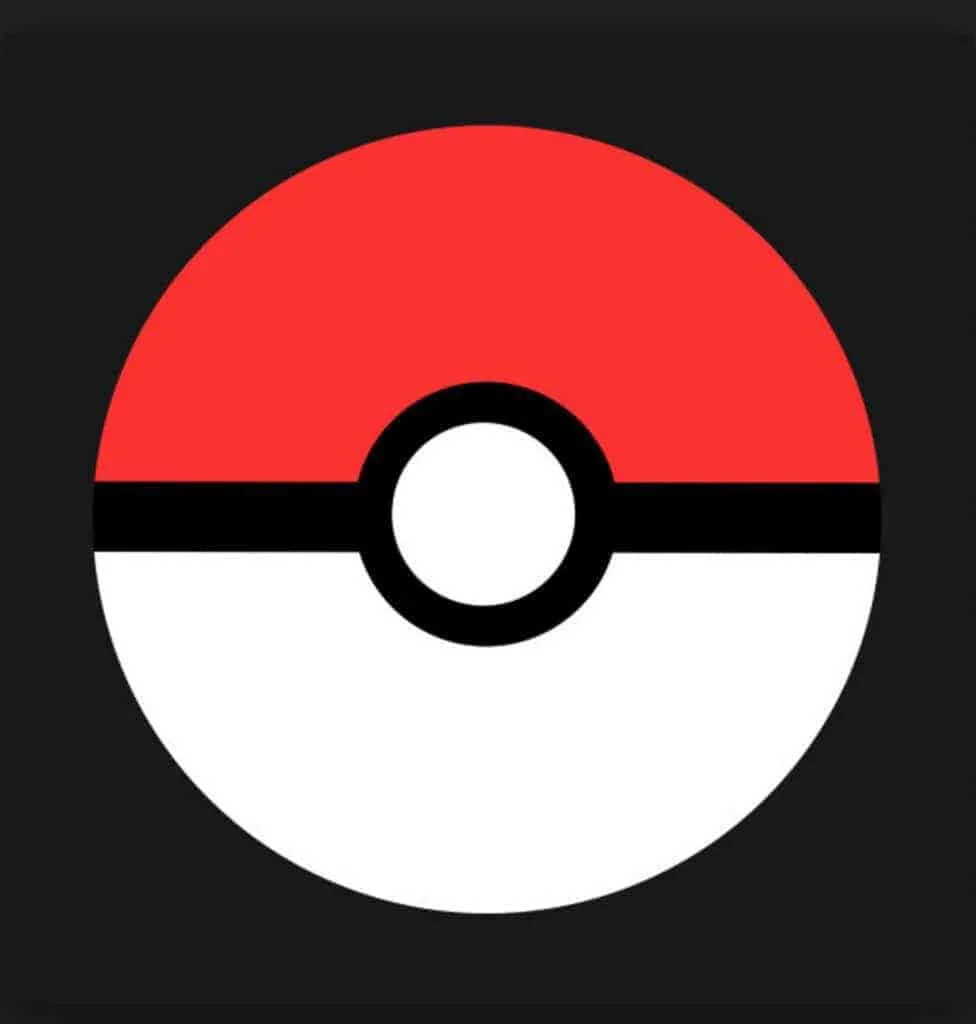 Start by taping off the center stripe. Mine is 3 ⅛" wide (the same as the center circle on the rug). Next, create your center circle. This was super easy on my rug because there are already concentric circles to use as a guide.
If you're using a different rug, trace two plates or lids to create one circle inside the other. I put pieces of tape around that circle to help me remember where to paint.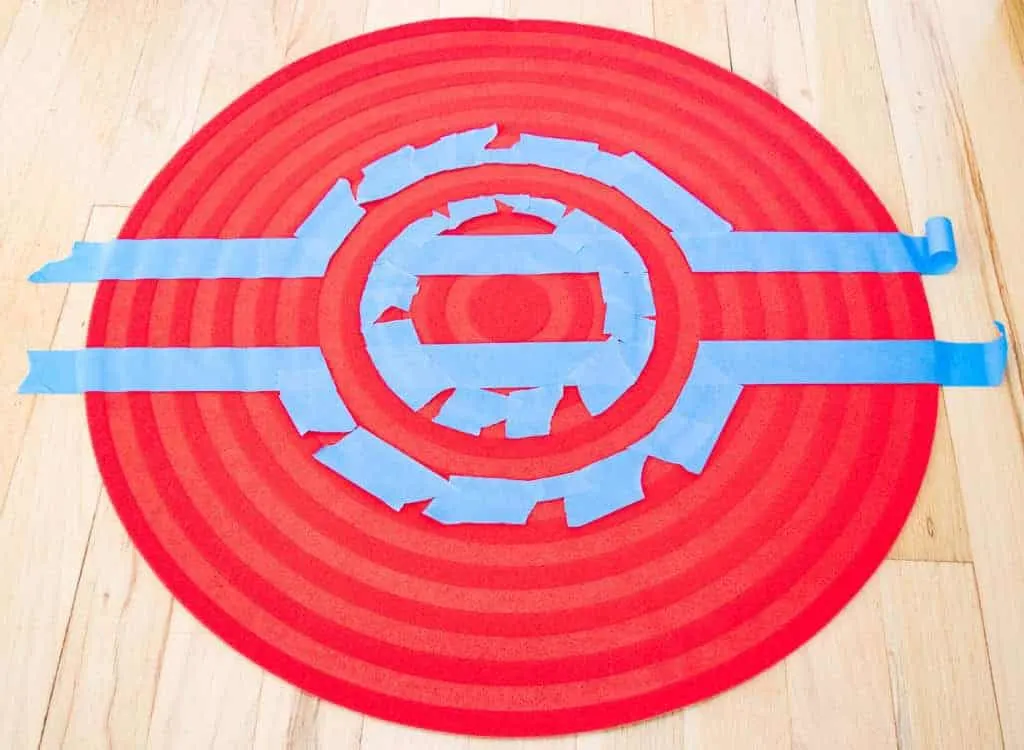 Paint the stripe across the middle and the outer circle black. I used a stiff craft brush to really work the paint into the fibers of the rug. The raised rows absorbed a lot more paint than the flat ones, but overall I only used one bottle for this part.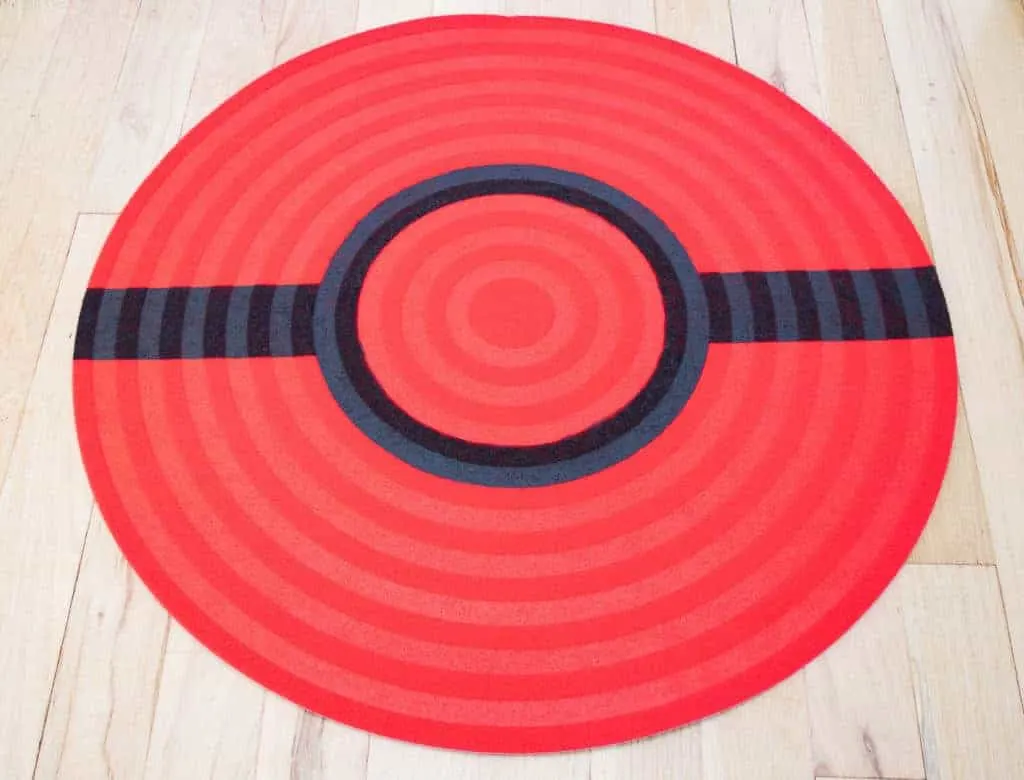 Then, fill in the center and half of the pokeball white. This is where starting with a red rug is a challenge. The first coat of white turned out quite pink!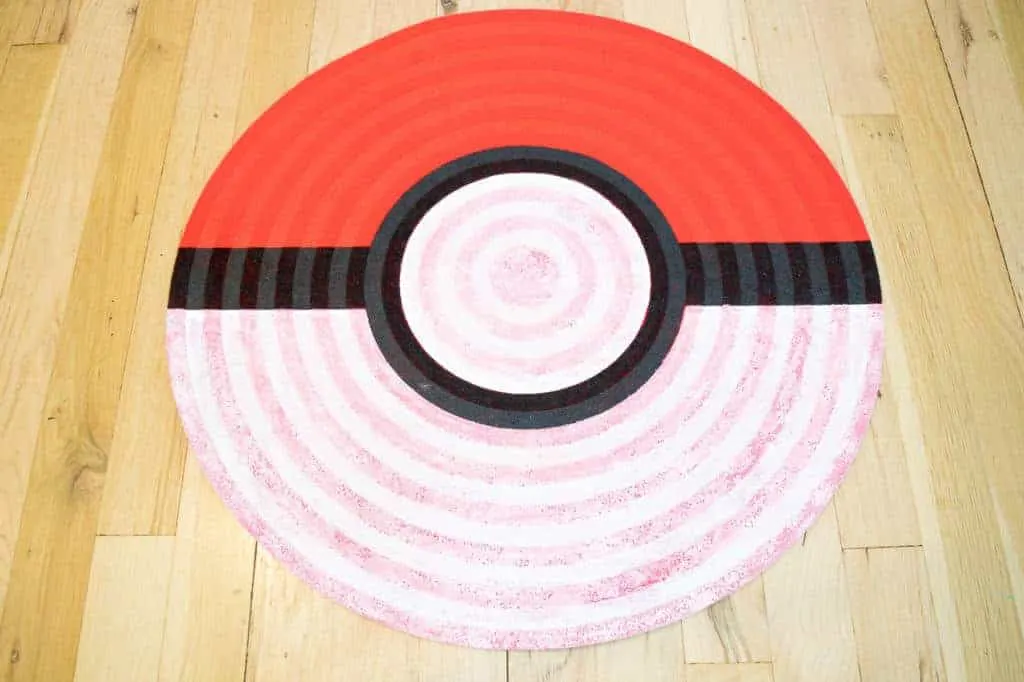 At this point, I ran out of white fabric paint! But I threw caution to the wind and decided to use white latex paint I had on hand instead of running out to the store for more. It took two more coats to get it fully opaque.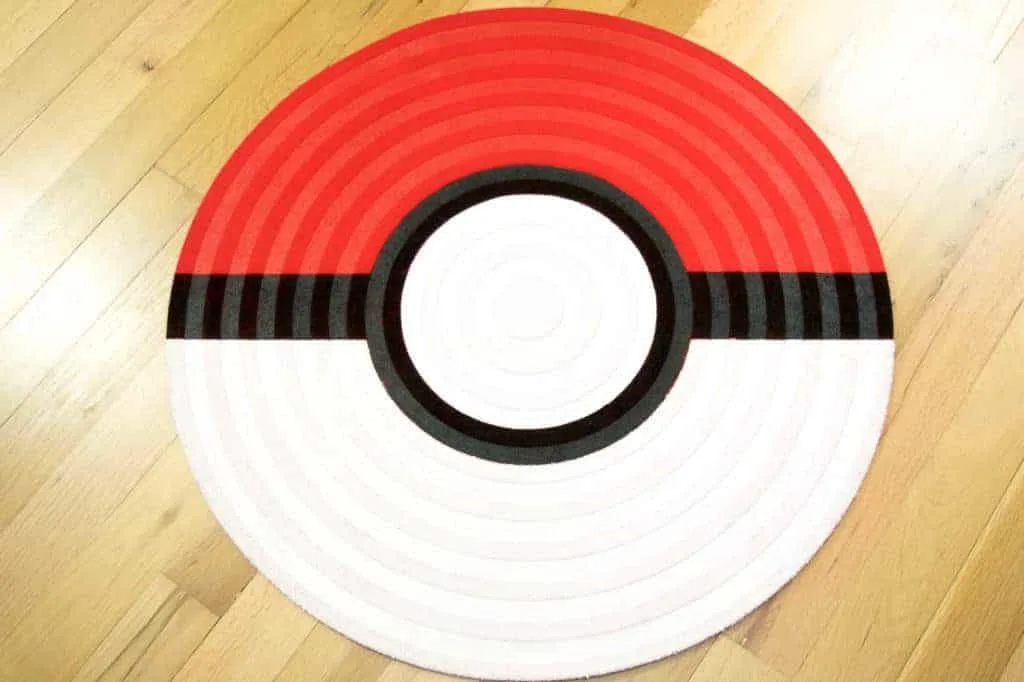 This pokeball rug is the perfect addition to my son's Pokemon themed bedroom. It truly makes me smile when I walk into the room, and I know he loves it too.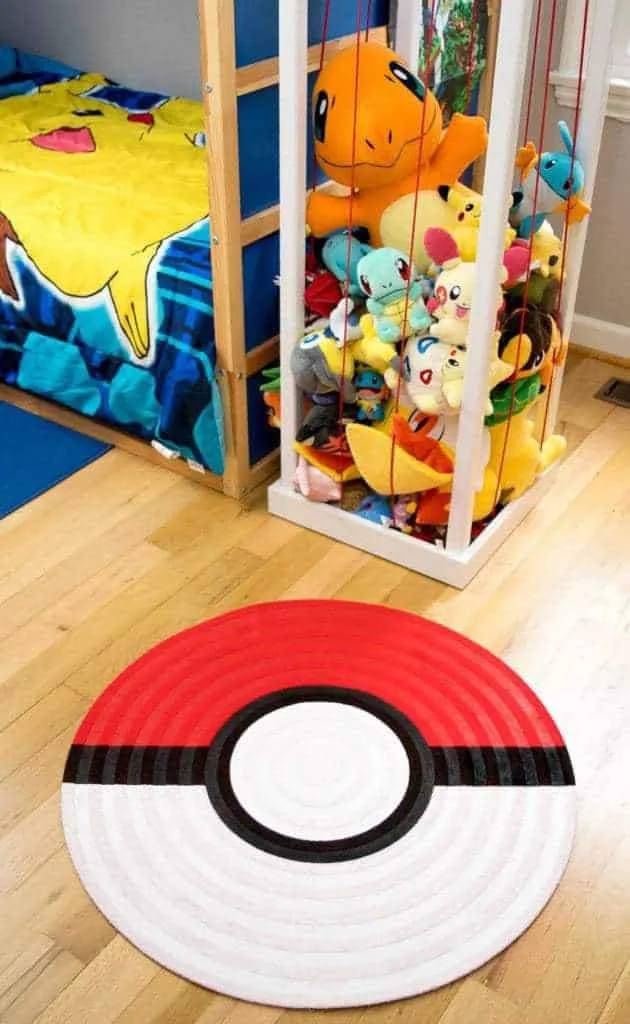 Check out these other Pokemon decorating ideas!