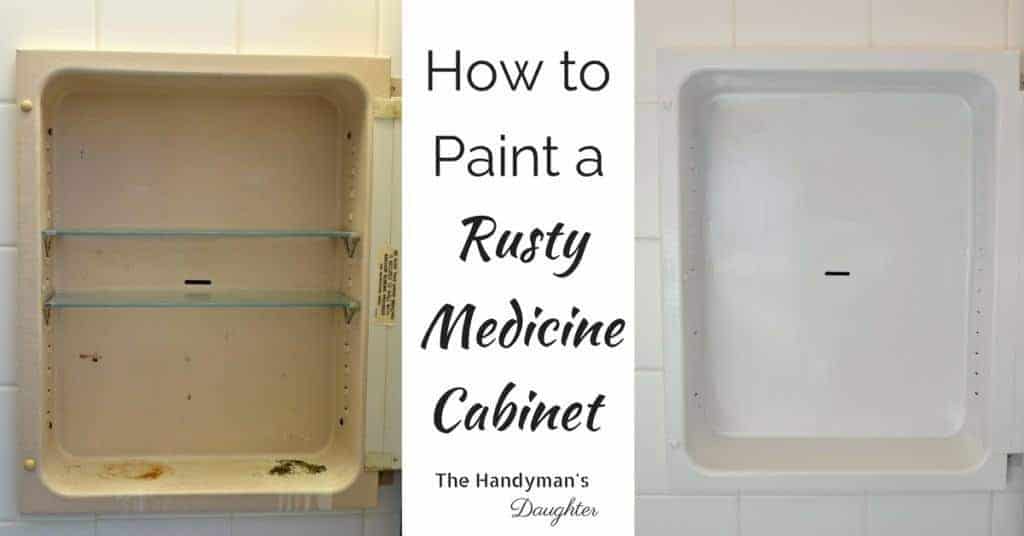 Are you afraid of what people will see when they open your medicine cabinet? No, not the anti-itch cream or the hair regrowth tonic. I'm talking about the gross rust that's eating away the enamel like a cavity on a sweet tooth. We had a seriously rusty medicine cabinet in our main bathroom, and it was just embarrassing! Today I'm going to show you how I turned that eyesore sparkling white, and the proper paint for keeping it that way.
This post contains affiliate links for your convenience. Please see my disclosures page for more information.
Every morning I was reminded to do something about this ugly pink atrocity. I stared at it daily as I brushed my teeth. I vowed to fix it every night as I got ready for bed. Then the cabinet door closed and I promptly forgot about it. Avert your eyes if you're squeamish, because this before picture is just horrifying!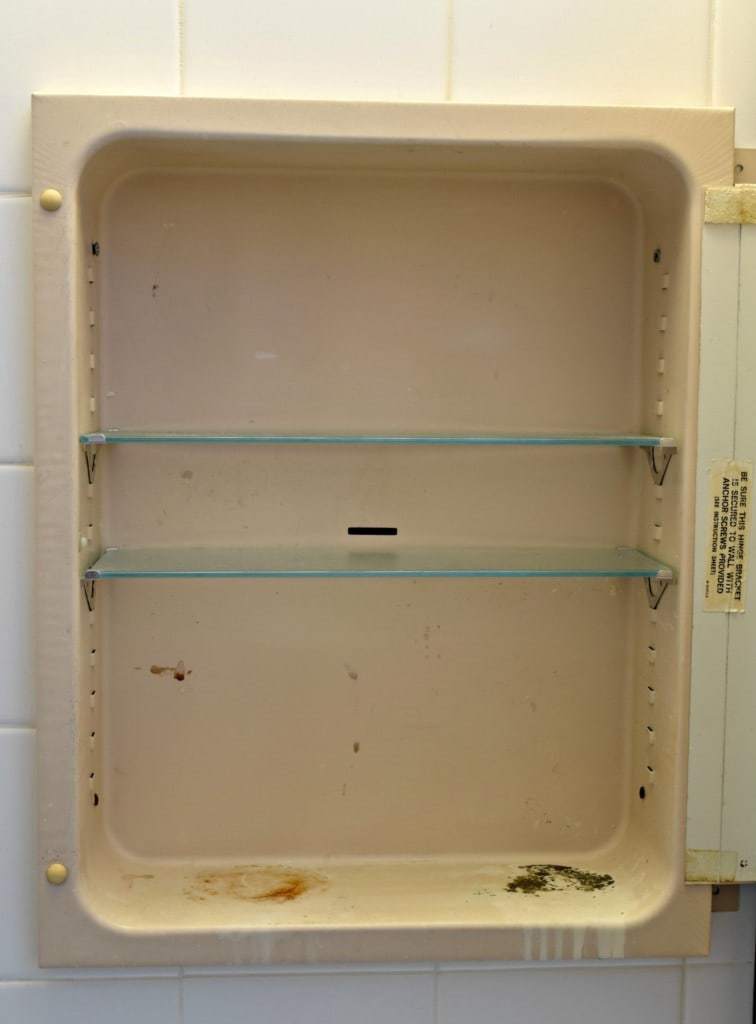 I was looking for an easy DIY after my crazy $100 room makeover challenge last week, and this project was the perfect palette cleanser! Sometimes simple improvements like this make the biggest impact, and you don't even realize the difference until it's finished.
I debated taking the entire thing out of the wall and spray painting it with my trusty HomeRight paint sprayer. But the screws holding the cabinet between the studs were just as rusty as the rest of it, and would put up too much of a fight. I applied painter's tape to the tile around the medicine cabinet and to the mirror frame.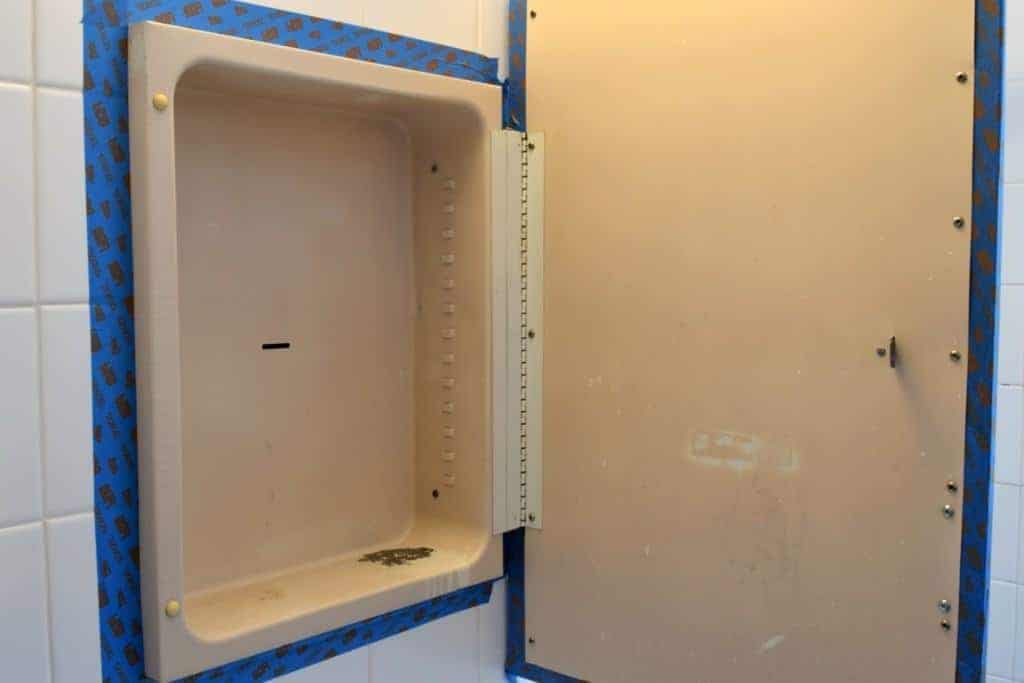 I gave the entire cabinet a good scrubbing with fine steel wool first to loosen up all the gunk. Then I applied Krud Kutter to the worst spots. This stuff dissolves rust and makes a smoother surface for painting.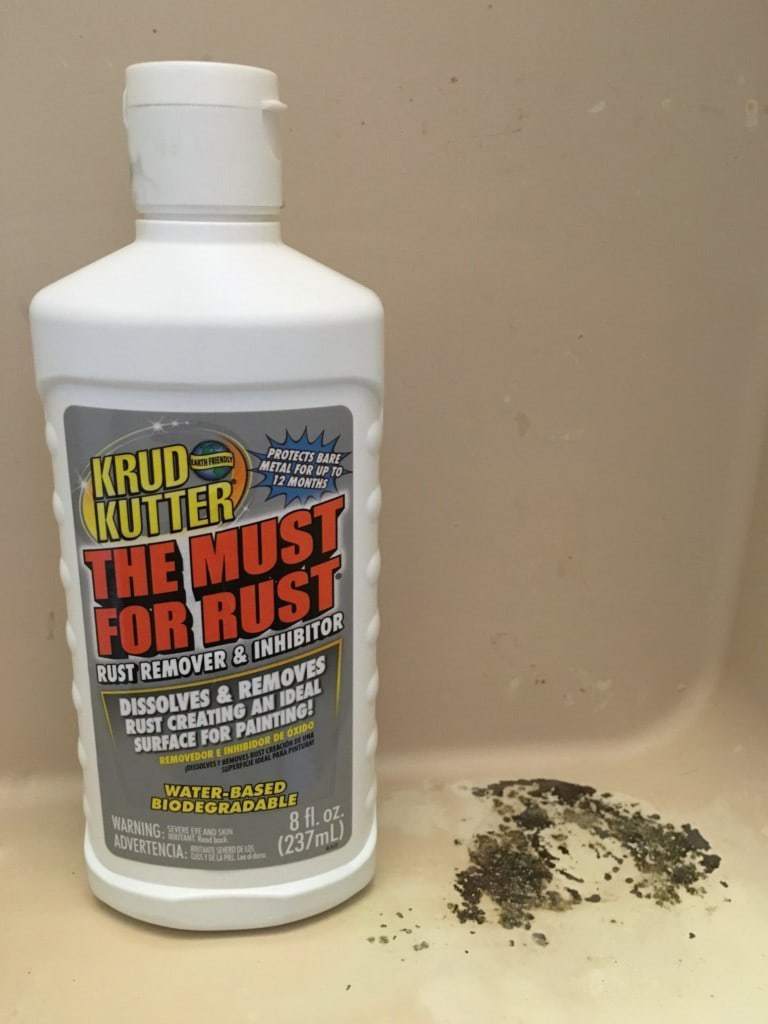 I let the surface dry for an hour before tackling it with a paint brush. The entire cabinet got two coats of Rust-oleum Clean Metal Primer, which is perfect for covering up the old rust and ugly pinkish color, as well as preventing future corrosion. It's stinky stuff, so open up the windows or run the bathroom fan while you're working and as it dries to vent the fumes.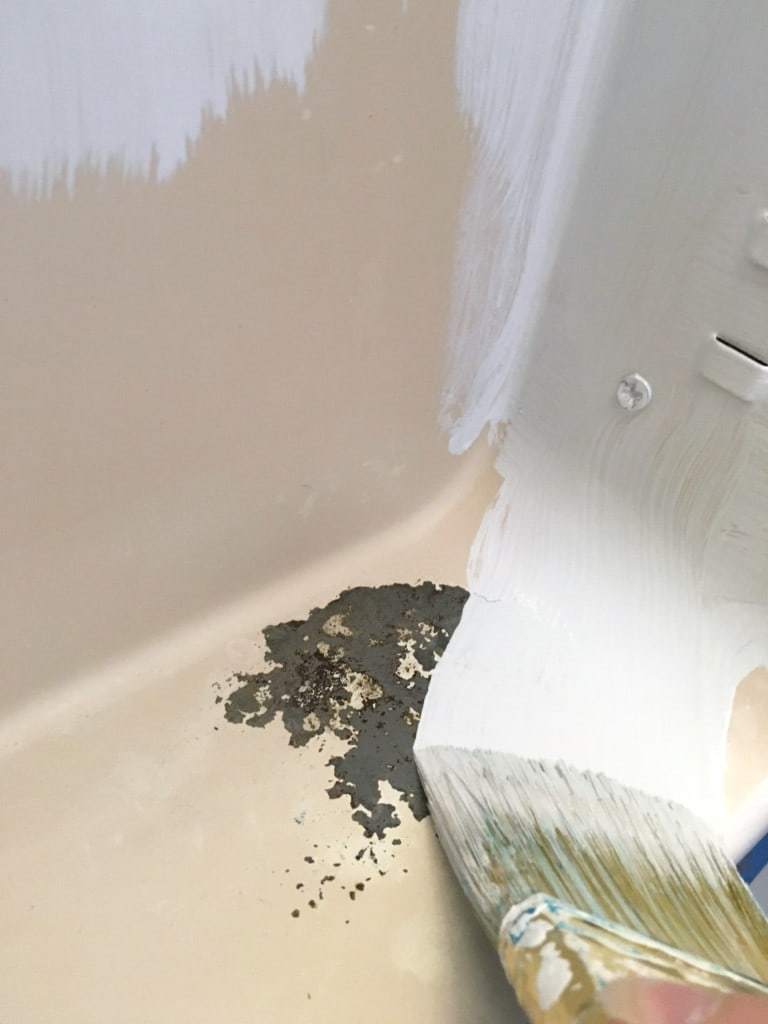 Be aware that this oil-based primer takes a loooooong time to dry. I gave it about 12 hours between primer coats, and 24 hours before applying the final topcoat. You don't realize just how often you use a medicine cabinet until it's out of commission for a few days!
For the final coat, I went with Rust-oleum's protective enamel paint in gloss white. This will be the first line of defense against moisture, and the glossy surface will make cleaning easier.
Behold, the power of paint!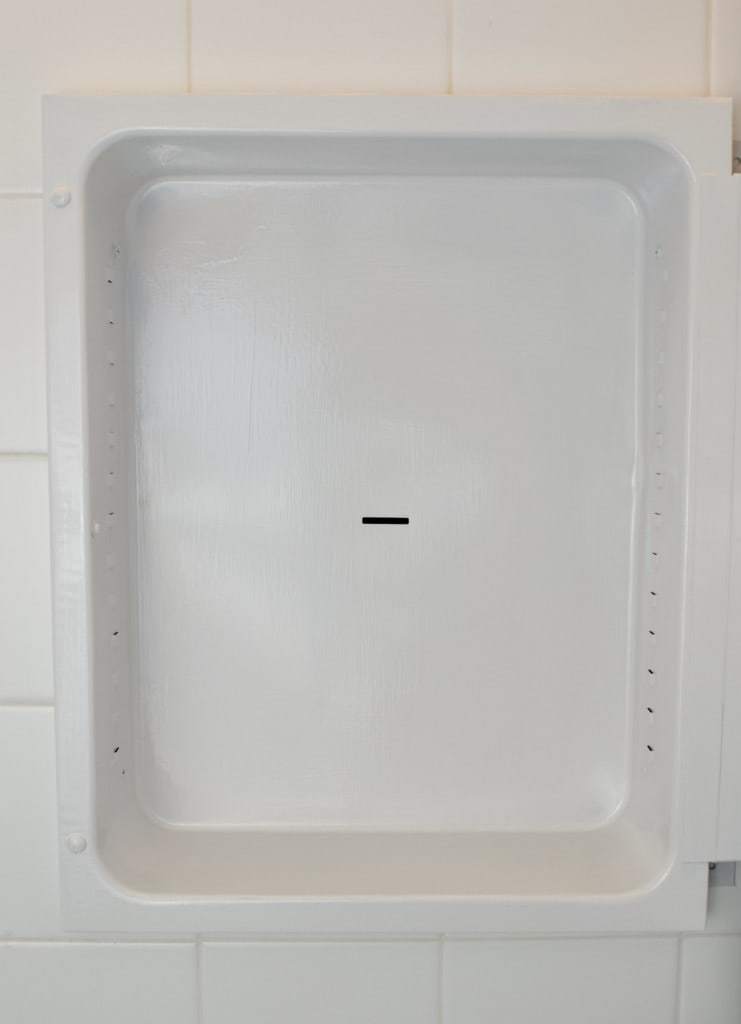 No embarrassing rust here!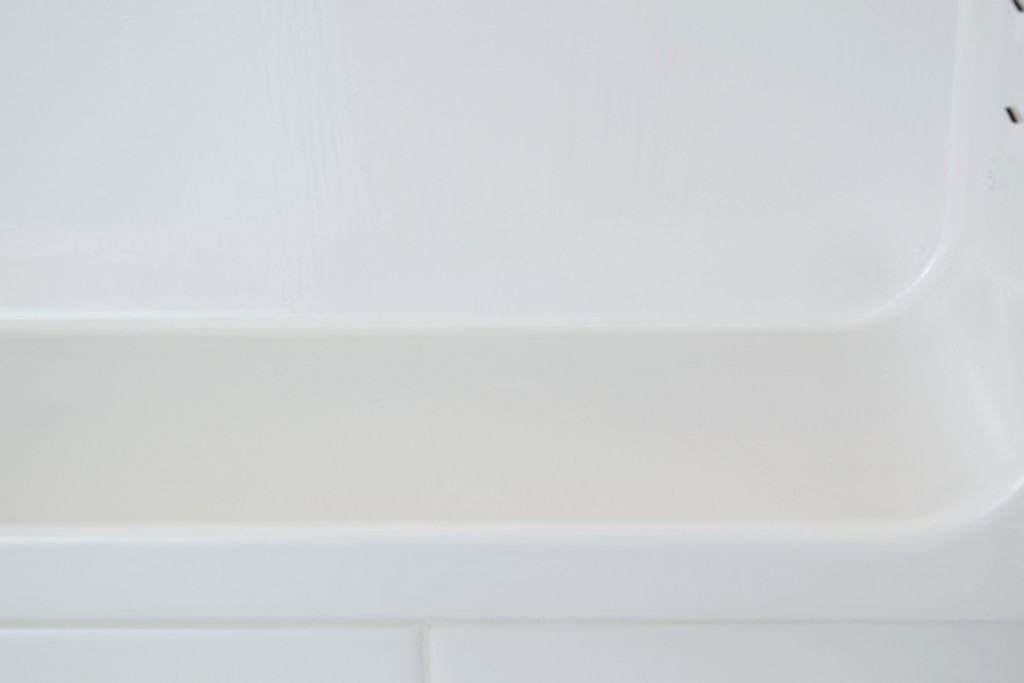 I took this opportunity to clear out some unused makeup and multiple boxes of floss. Now the medicine cabinet is bright, clean and organized!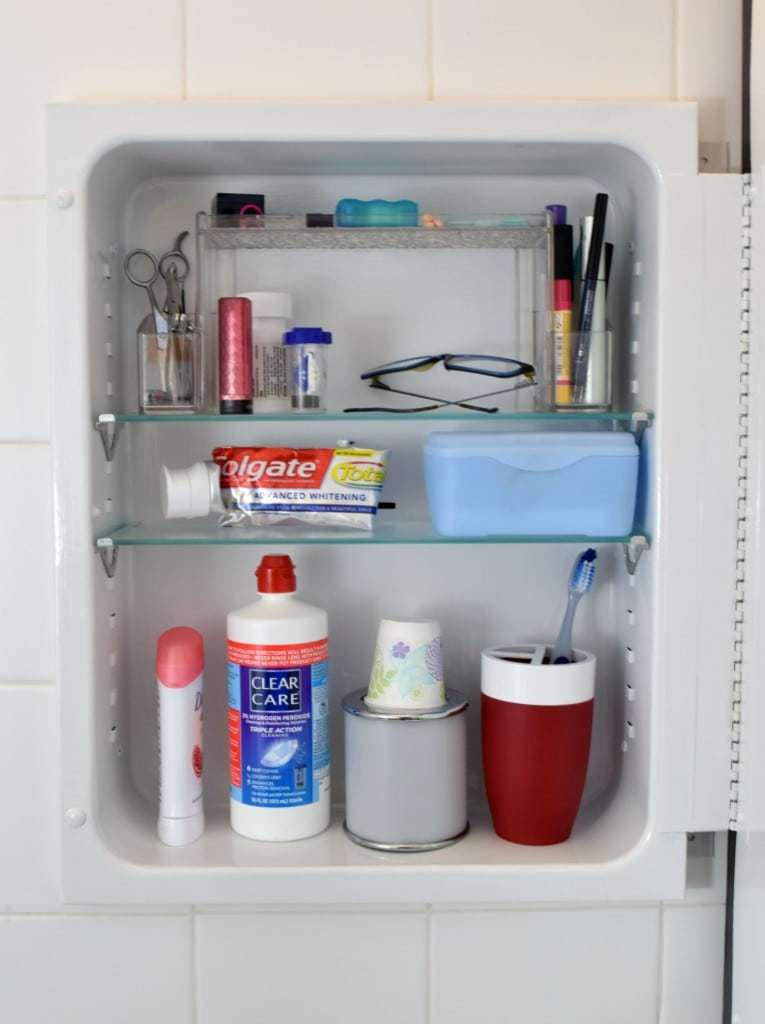 When I see the before next to the after, it really makes me wonder why I didn't do it sooner!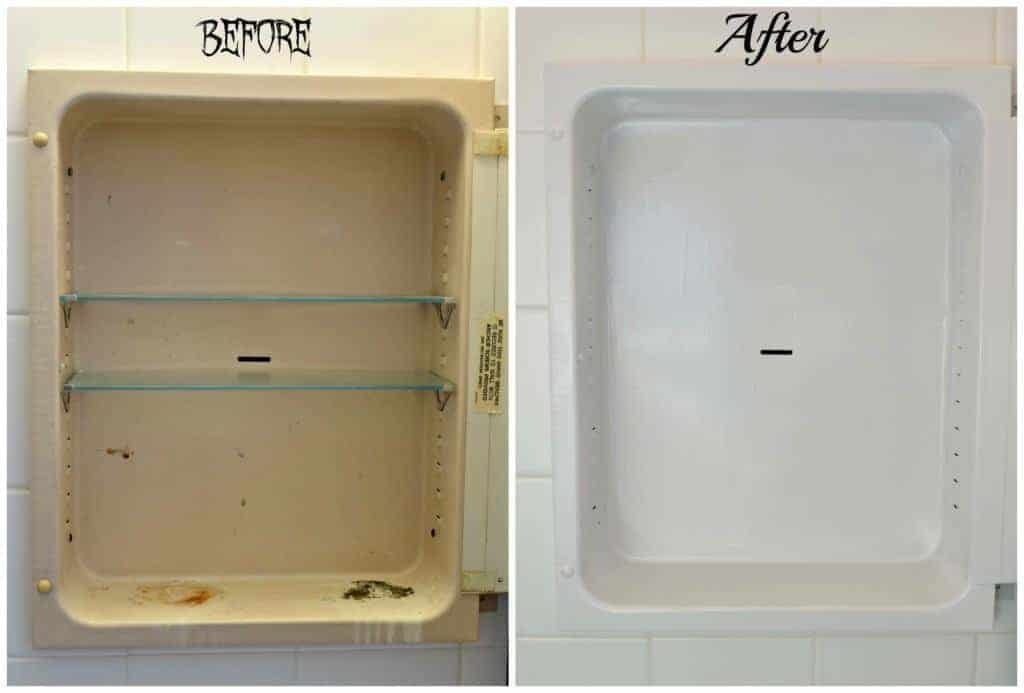 With the right paint for the job, you can transform anything! Here are some other projects I updated with this magical stuff. Just click on the photo to go straight to the post!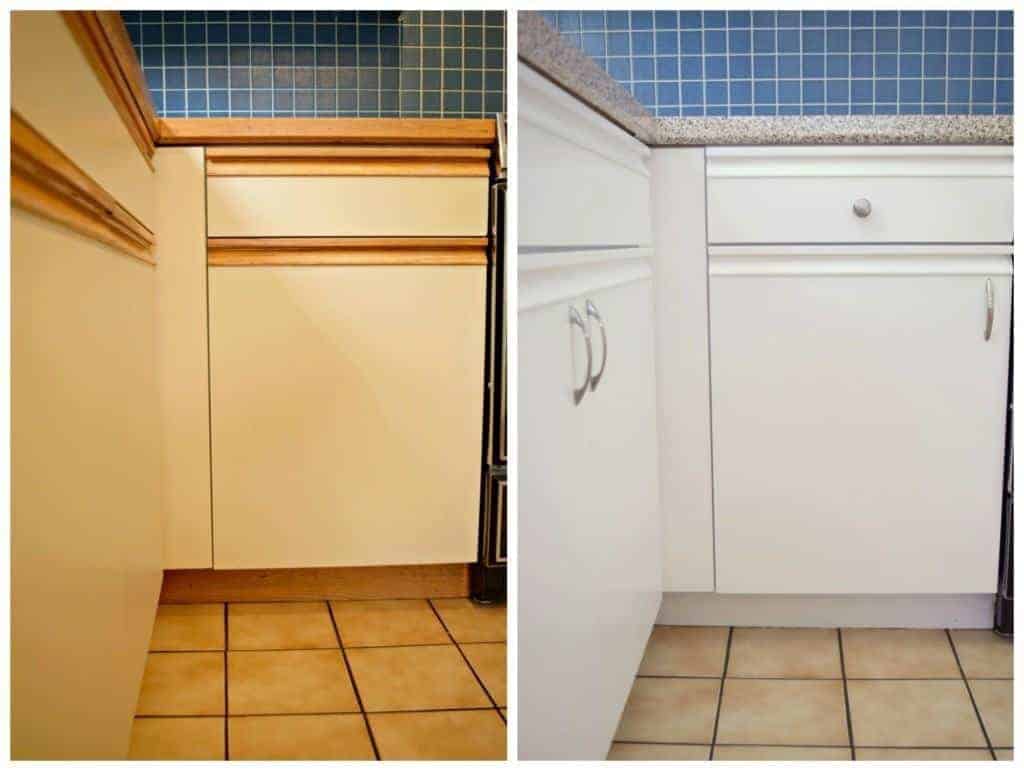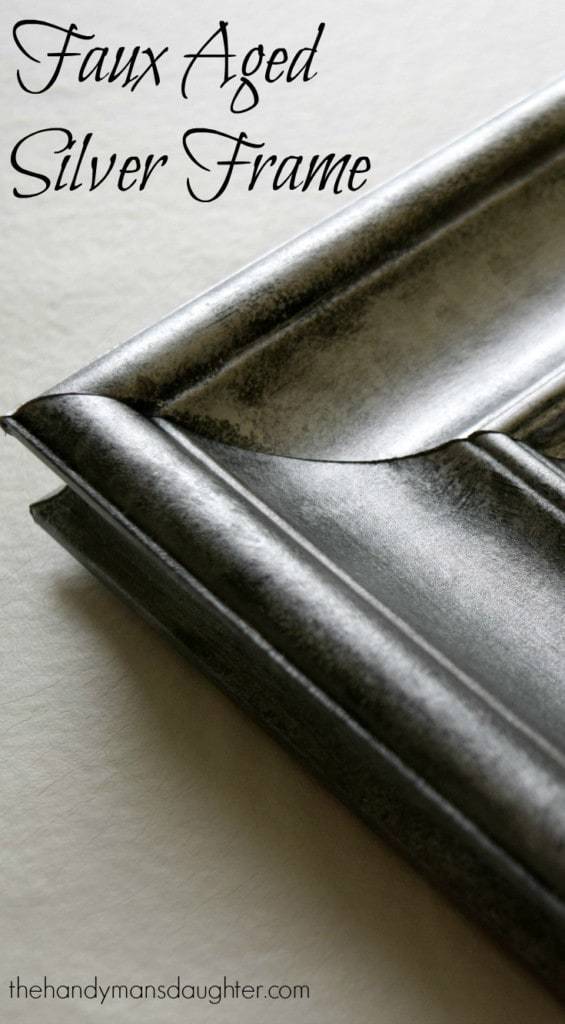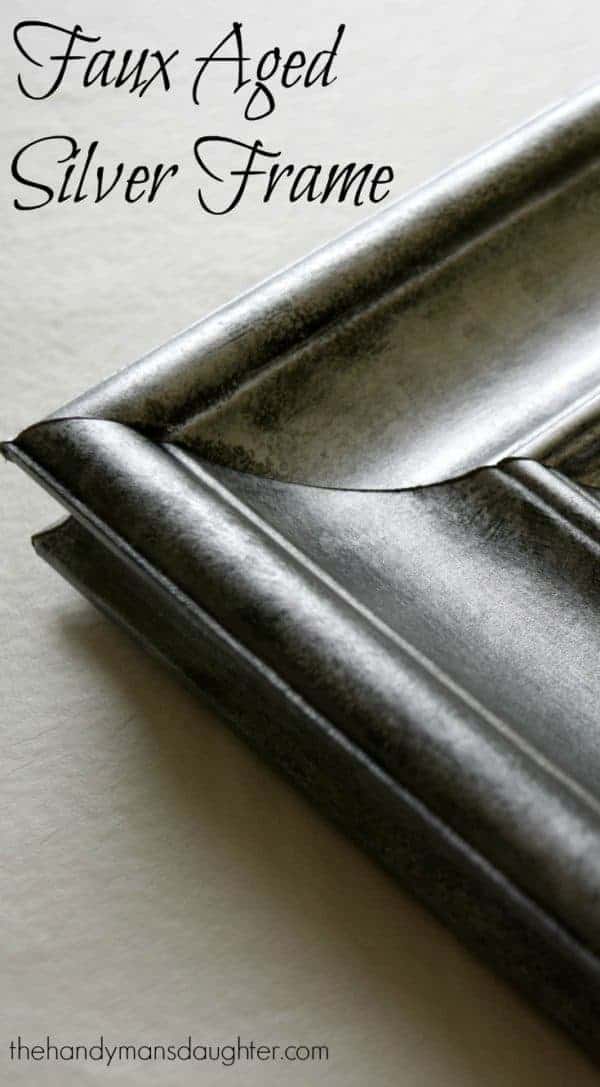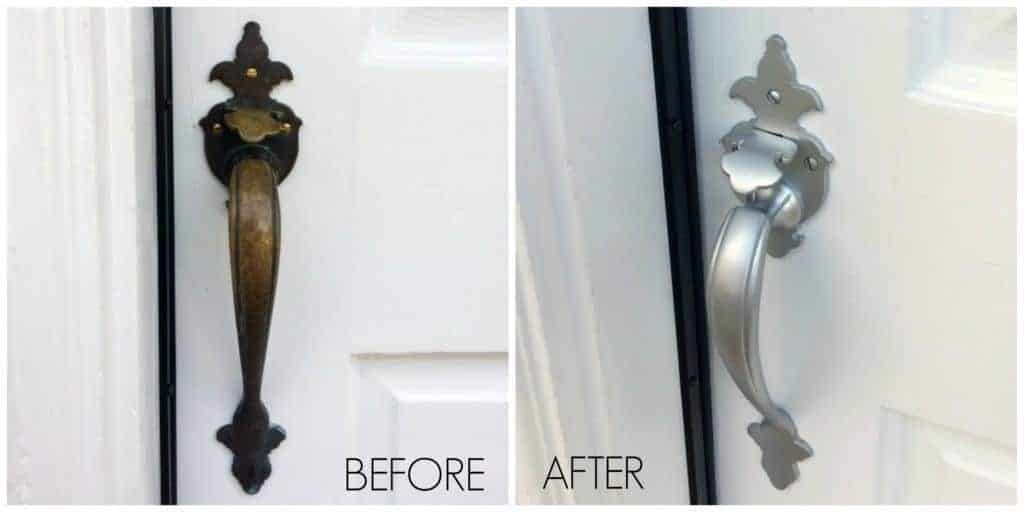 If you would like to keep up to date with my latest posts about home improvement, decor and more, you can follow me on Facebook, Pinterest, or sign up for my weekly newsletter below.
Want more DIY projects?
Subscribe to get project ideas, home improvement tips, woodworking plans and more delivered straight to your inbox!