Get your front yard ready for Halloween with these DIY outdoor Halloween decorations! You'll find scary and not so scary ideas in this list!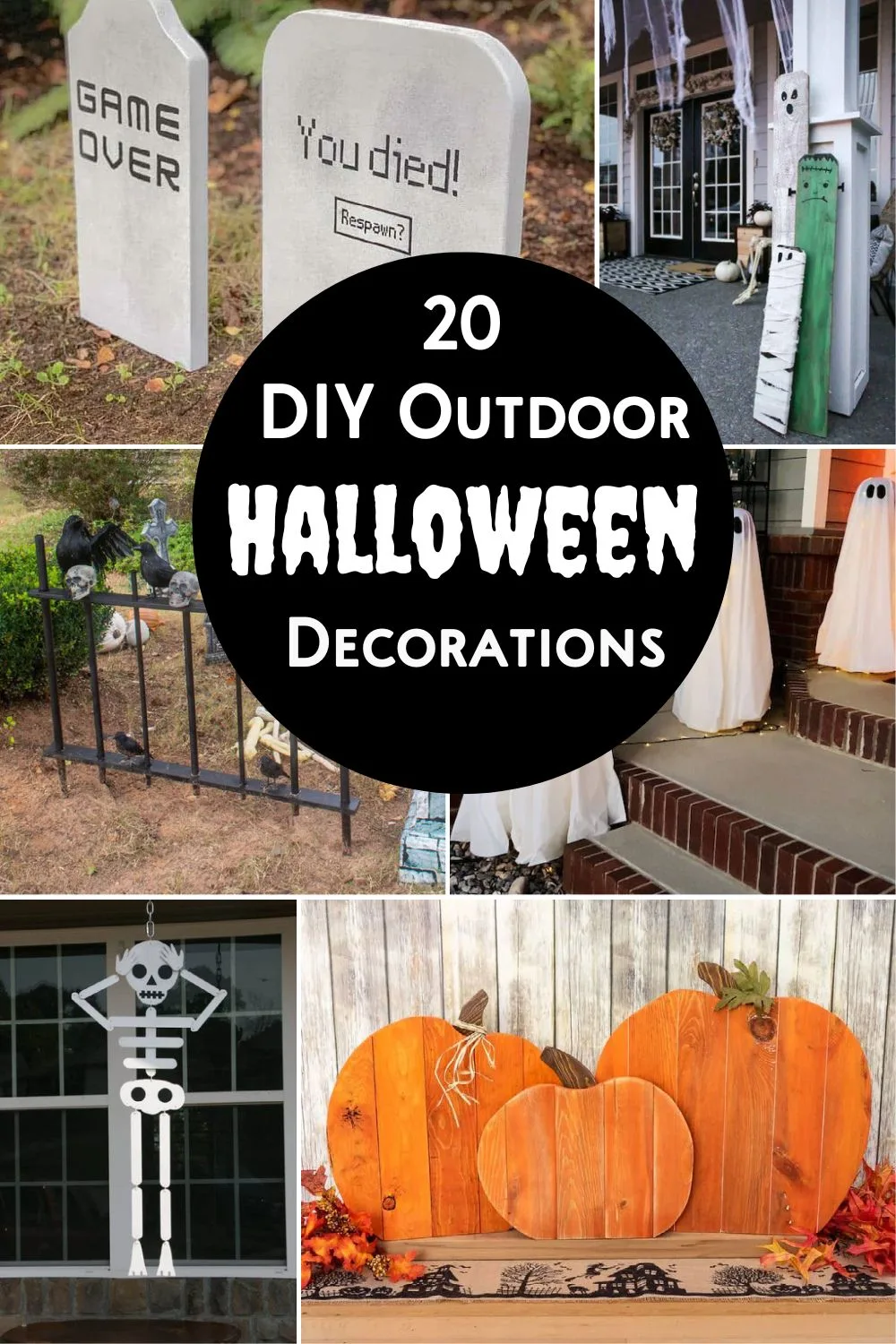 Want to decorate your front porch or yard for Halloween, but don't want to break the budget? Why buy when you can DIY!
These outdoor Halloween decorations are easy to make yourself, and can be made with basic supplies that won't cost a fortune. If you have a pile of scrap wood laying around, many of them will even be free!
I've broken the list up into two sections: cute or funny Halloween decor for little kids, and scary Halloween decorations for those who don't mind a little spookiness. Get creative and make a great display for your trick-or-treaters this year!
Check out these other DIY holiday decoration ideas!