Transform your backyard into the ultimate grilling and food prep space with these amazing DIY outdoor kitchen ideas!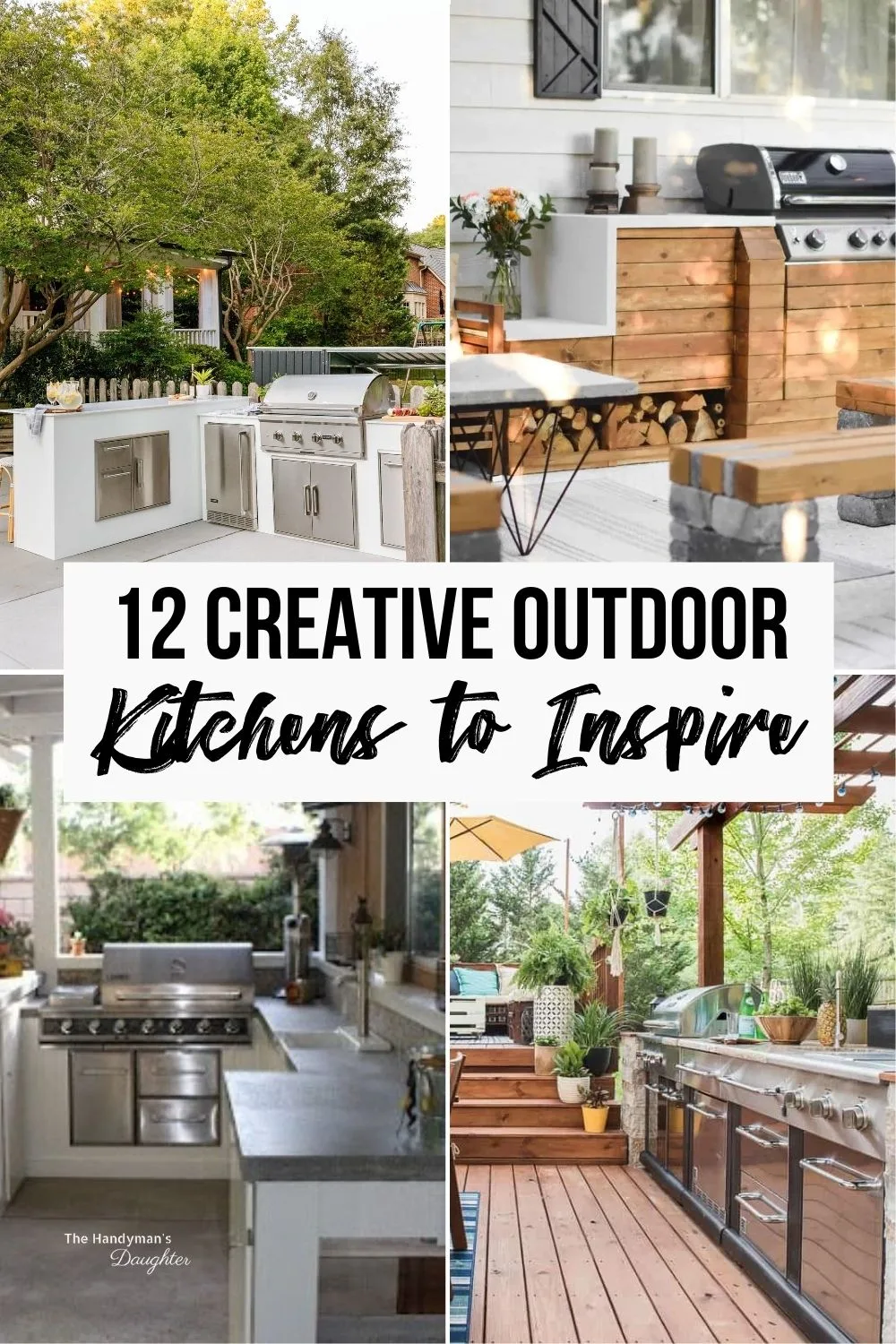 Do you spend a lot of time grilling outside during the summer months? Are you tired of going back inside to grab ingredients? Make yourself the ultimate DIY outdoor kitchen and spend more time outside!
You don't need to spend a fortune to create a custom cooking space that rivals the one inside. There are plenty of low budget DIY outdoor kitchen ideas in this list that you can make with basic building supplies.
Need something a little smaller than a full kitchen? Check out these DIY grill station ideas for some inspiration!
So what are you waiting for? Let's get cooking!
DIY outdoor kitchen ideas
I'm so inspired to tackle my own grilling space after checking out all these ideas! Which one is your favorite? I'd love to hear from you in the comments below!