These 30 amazing backyard project ideas will transform your outdoor space on a tight budget! Most of these DIY backyard ideas are easy enough for a beginner to do!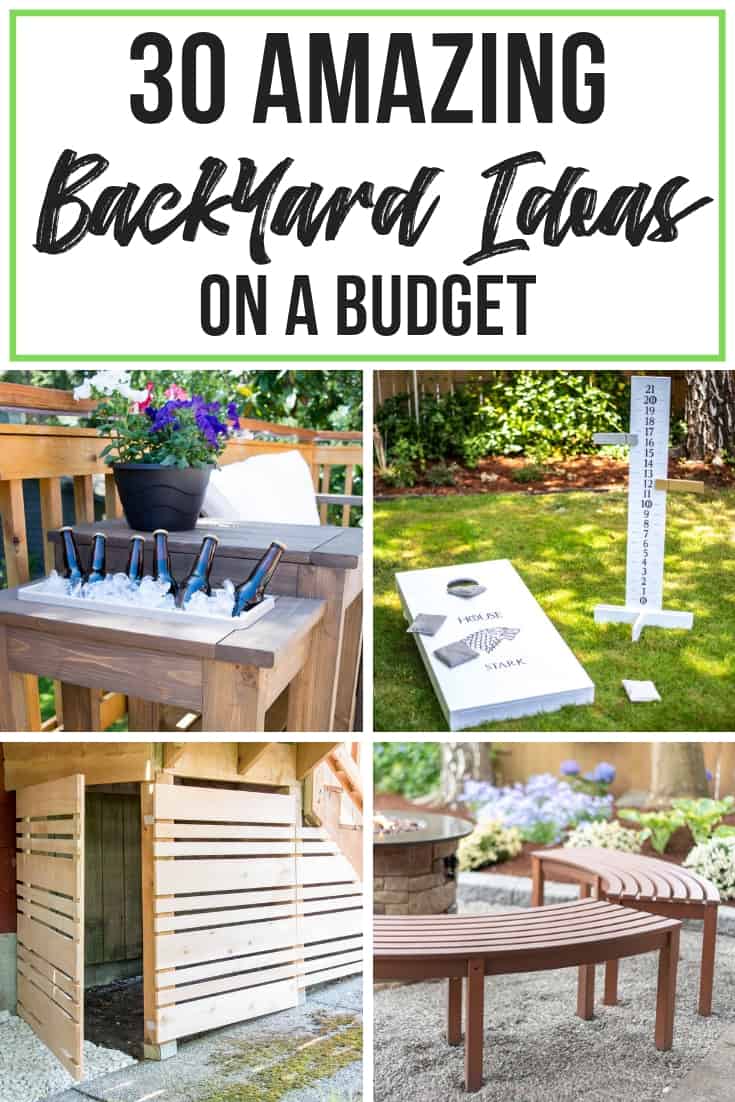 Even though summer is winding down, we'll spend plenty of time in the backyard for months to come. I'm always looking for more clever backyard project ideas to make our space more enjoyable! Set aside a weekend to tackle one of these amazing projects!
Want more outdoor project ideas? Check these out!

If you would like to keep up to date with my latest posts about home improvement, woodworking and more, you can follow me on Facebook, Pinterest, or Instagram. You can also sign up for my email list below and get the latest post delivered to your inbox!
Want more DIY projects?
Subscribe to get project ideas, home improvement tips, woodworking plans and more delivered straight to your inbox!