Need extra space next to the grill? Check out these easy DIY outdoor grill station ideas you could make in a weekend with basic tools!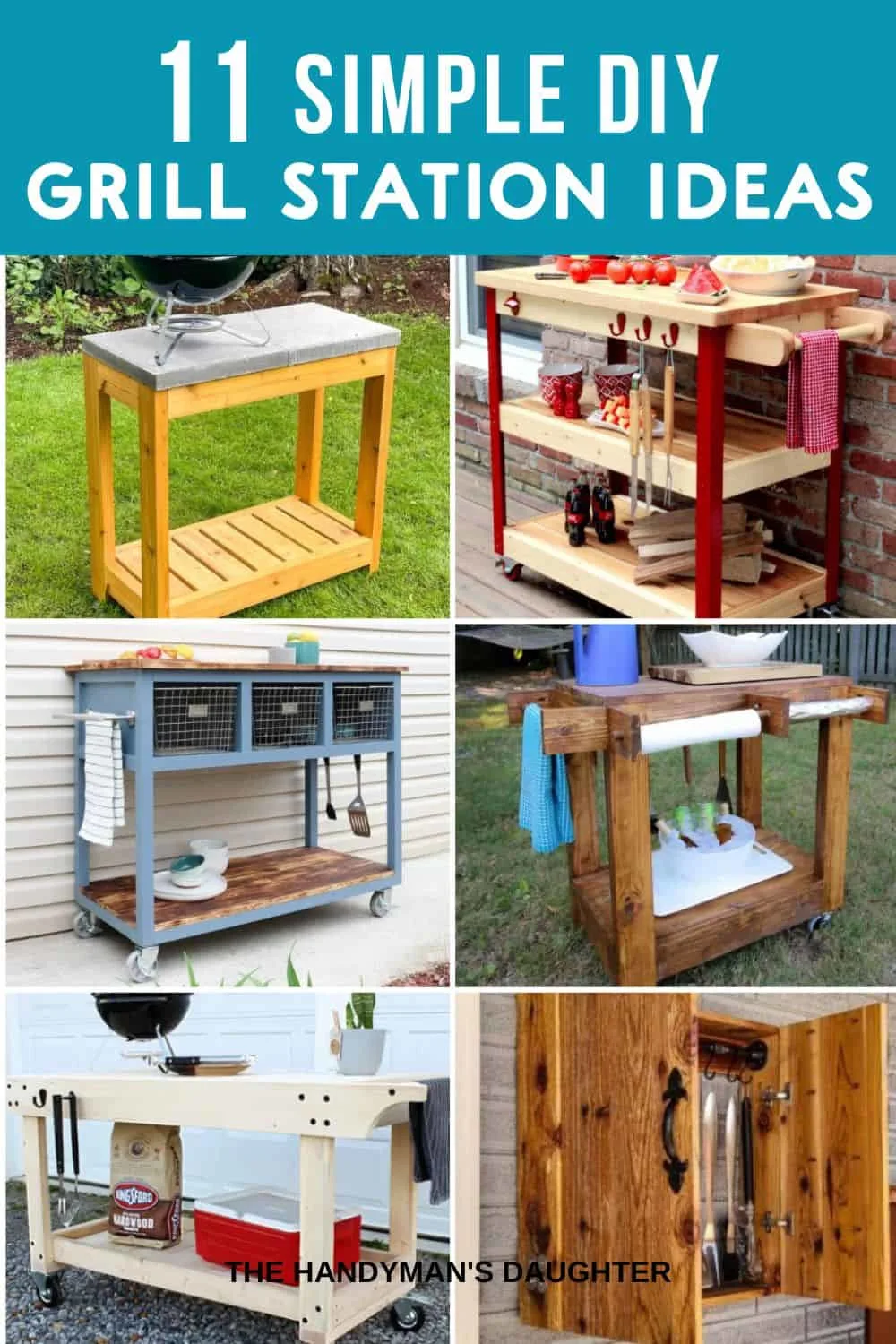 Are you struggling to cook at the grill for a large group of friends or family because you don't have enough prep space? Or maybe you only have a little tabletop grill, and don't want to leave it on your nice outdoor bistro set on the balcony?
I'm here to help! These DIY grill station ideas are perfect for your deck or patio, and add much needed storage to your outdoor space. Most of these grill carts and cabinets can be built with basic power tools, such as a miter saw or circular saw, and will take you less than a day to assemble.
If you only have a small balcony, you can add a table without taking up floor space with this railing tray! It fits over the existing rail without fasteners, so it doesn't damage the wood.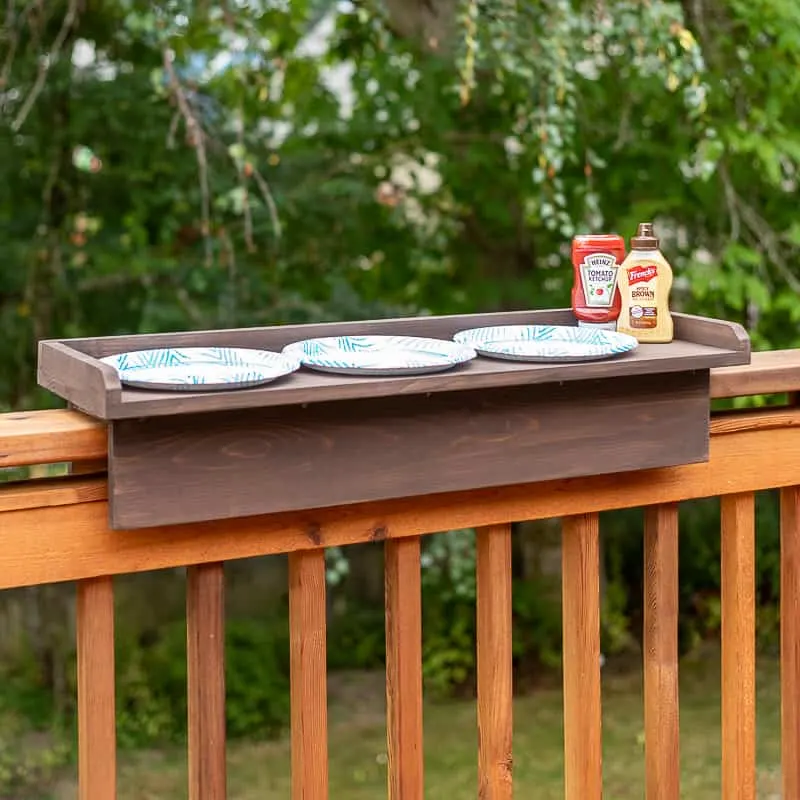 This post contains affiliate links for your convenience. Purchases made through these links may earn me a small commission at no additional cost to you. Please visit my disclosures page for more information.
Need even more space? Check out these amazing outdoor kitchen ideas for inspiration!
Don't want to make your own? Here are some inexpensive grill carts you can buy online and get shipped right to your front door!
Which one of these outdoor grilling station ideas is your favorite? Let me know in the comments below!
Check out these other outdoor furniture projects!