Looking to give your bedroom a new look? These navy blue and gray bedroom inspiration ideas might be just what you're looking for!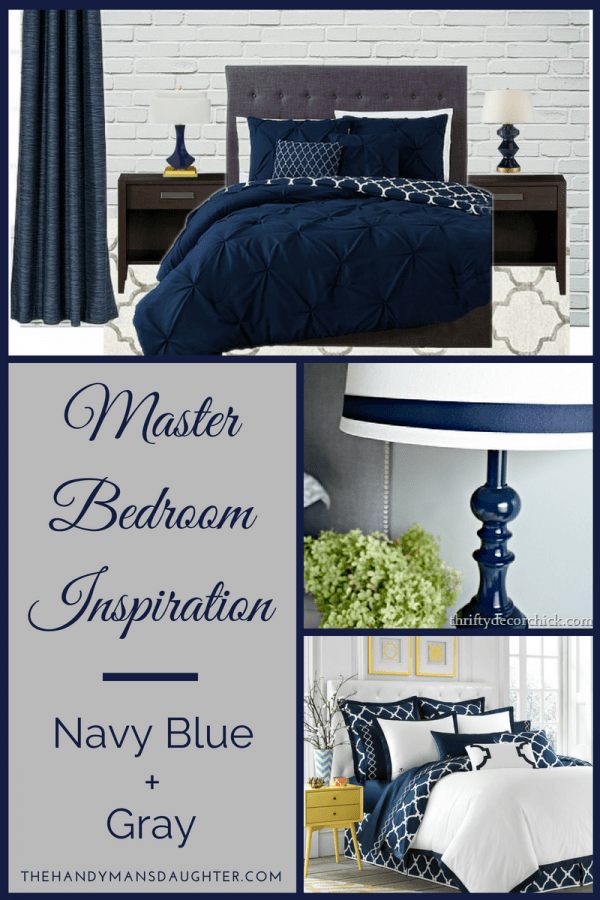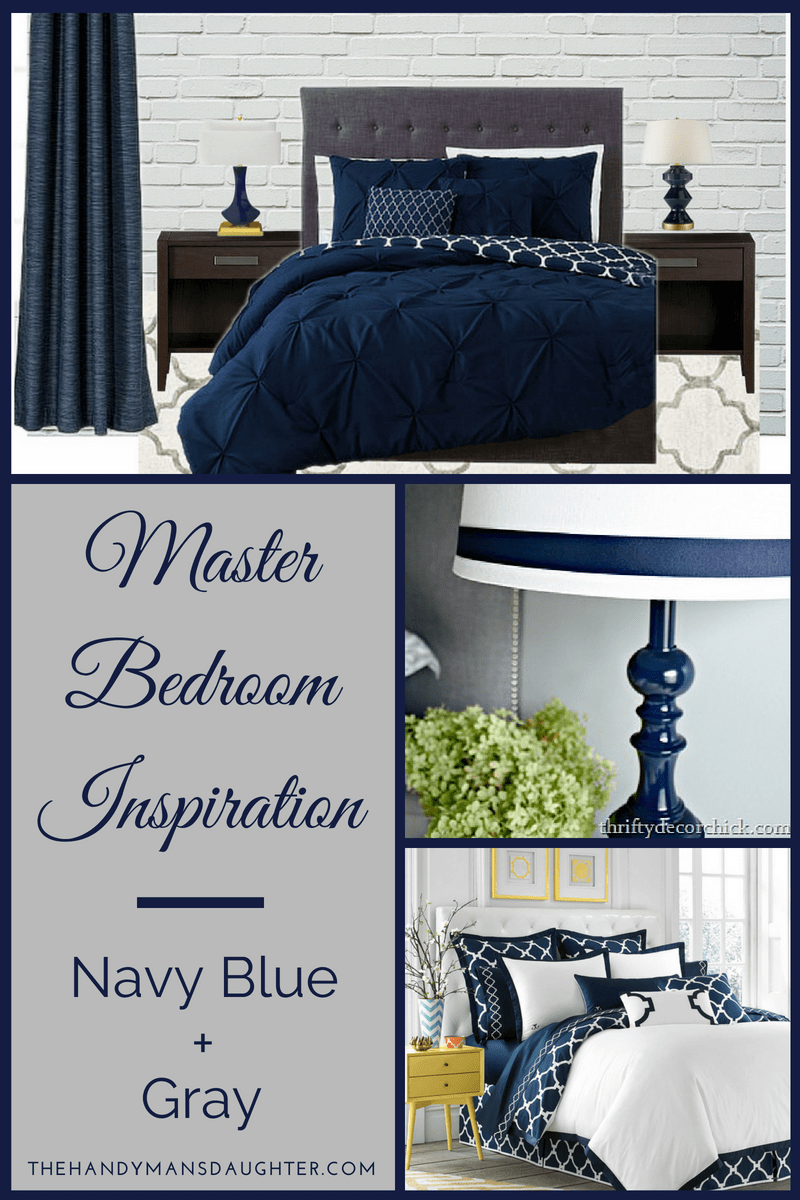 Our master bedroom is in need of a serious update! We've had the same color scheme for over a decade, and I'm itching to change it up for something crisp and bright. A navy blue and gray bedroom will allow me to keep the dark brown furniture we already have, while giving it a whole new look!
This post contains affiliate links for your convenience. Purchases made through these links may earn me a small commission at no additional cost to you. Please visit my disclosures page for more information.
The our main floor is painted a neutral light gray (Big Chill by Sherwin-Williams), except for the bedroom. I'd love to make everything more cohesive, which means the tan walls will have to go! A navy blue color scheme will complement both the dark wood furniture and the light gray walls.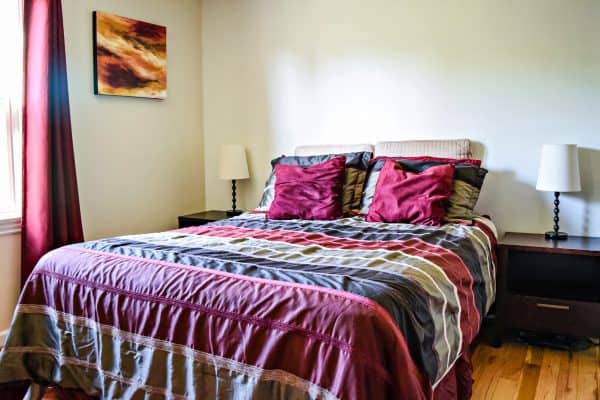 This is our bedroom when we first moved into the house. Seeing it in a photo really makes it look sad and dated!
Navy Blue and Gray Headboard Ideas
I built an upholstered headboard with pewter gray leather, and covered the wall behind it with amazing textured wallpaper to make it a focal point. I'm thinking of painting the wallpaper to keep the texture when I update the room to navy blue and gray.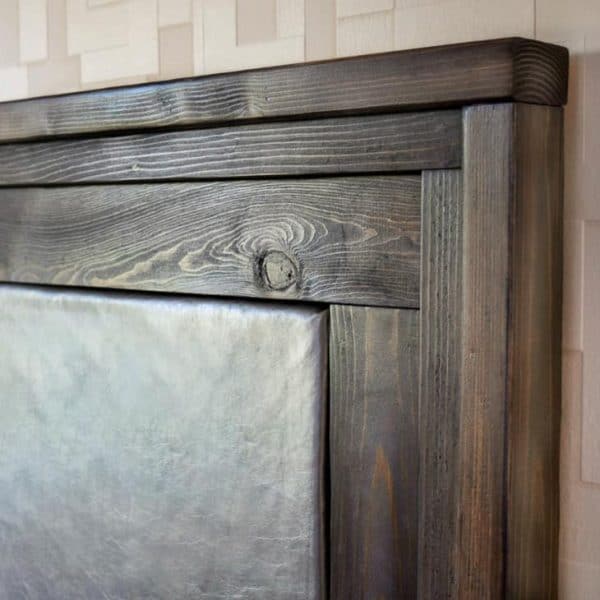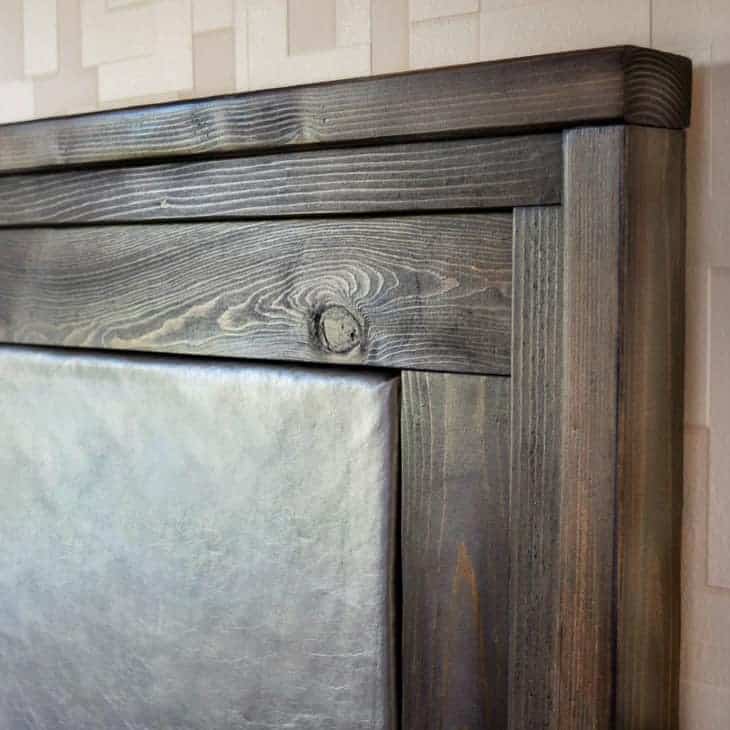 Navy Blue and Gray Bedding Ideas
I love the idea of reversible bedding, with a little bit of pattern peeking out when the comforter is folded back. Maybe it will inspire me to make the bed more often!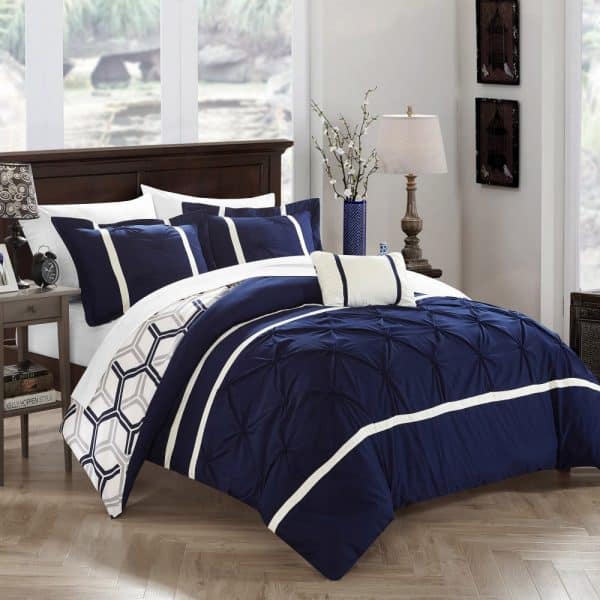 Navy Blue and Gray Curtain Ideas
Light blocking curtains are essential for sleeping in on weekends (when our son lets us!) Add a pattern to your bedroom without a huge commitment by incorporating a fun design!
Navy Blue and Gray Area Rugs
We never got around to shopping for an area rug for our master bedroom, so we're starting with a clean slate. I'm looking forward to stepping onto a cushy rug rather than hardwood floors first thing in the morning!
Navy Blue and Gray Accessories
The Crate and Barrel nightstands we bought ages ago will be staying, but the IKEA lamps on top of them need some love. Rather than spending money on new ones, I'm inspired by Sarah at Thrifty Decor Chick to spruce up what we already have. Check out how a little spray paint and ribbon instantly transformed her bedside lamp!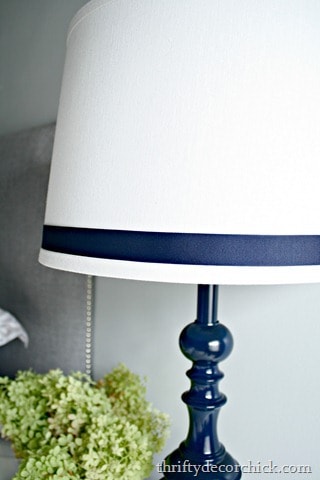 Want a simulated preview of our future master bedroom? I used Olioboard to create a mock up of how it will look when the project is complete. What do you think? Is there anything you would change? I'd love to hear from you in the comments!