My 80s kitchen cabinet makeover is finally complete! Check out all the before and after photos and get the details on the products used in this amazing transformation.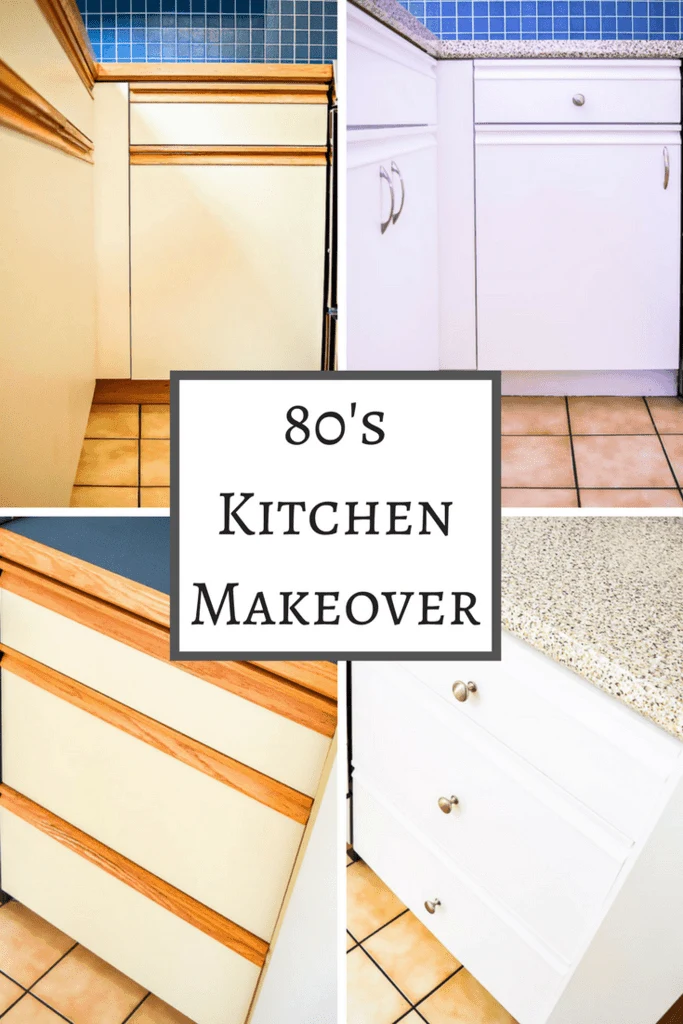 I never thought it would happen, but our ugly 80s kitchen isn't so ugly anymore! It's been a long process updating these melamine and oak cabinets, but it was well worth the effort.
Just in case you missed any of my previous kitchen-related projects, let's recap the journey leading up to this point. Click on any of the links to go to the full post.
This post contains affiliate links for your convenience. Purchases made through these links may earn me a small commission at no additional cost to you. Please visit my disclosures page for more information.
Way back in 2014 when we first bought our house, we had visions of a new kitchen. But that dream would have to wait, because the deck was rotting and needed immediate replacement. 🙁
We doubled the size of the old deck and moved the back door from the kitchen to the dining room. A new fridge was installed in the former door space.

In the space where the fridge used to be (are you following all this?), I added a new cabinet from the salvage yard that I fixed up and modified with pull out trash and recycling drawers. I applied contact paper for countertops over the existing laminate, which held up extremely well!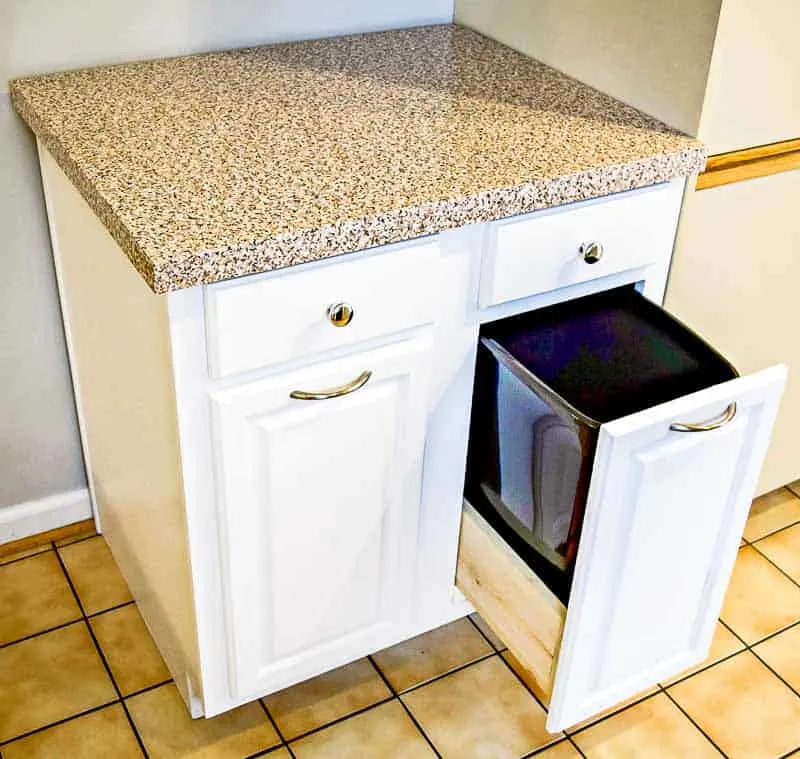 I started painting our 80s kitchen cabinets white to match the new cabinet, working in sections so the entire kitchen wouldn't be out of commission at once.
I began with the island (can you still call it an island if it's floor to ceiling?) and it instantly made a HUGE difference. That side of the kitchen suddenly looked brand new. And no, we didn't replace the counter tops...I just covered the old ones in heavy-duty contact paper!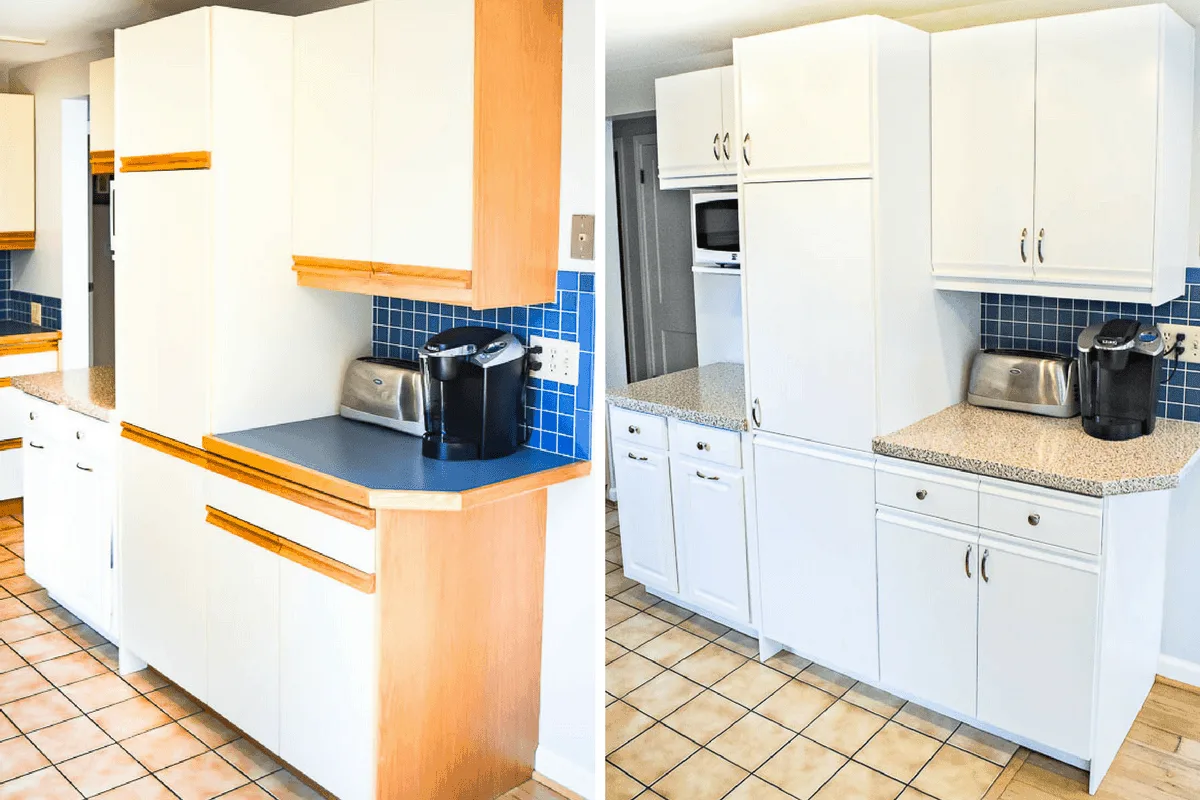 I decided to take a break from painting kitchen cabinets, which ended up lasting a few months! My husband kindly gave me a weekend to myself without the kiddo, so I knocked out the big section of upper cabinets in just a couple days.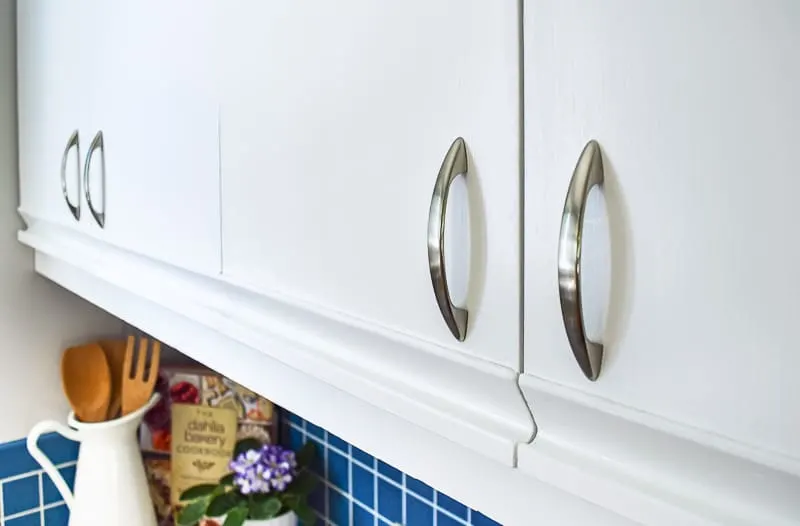 The final leg of the project lingered unfinished a couple months longer. But my desire to get rid of those hideous blue counter tops overrode my laziness, and I painted the lower cabinets over the past week. The 80's kitchen is finally gone, and in its place is a bright and cheery space!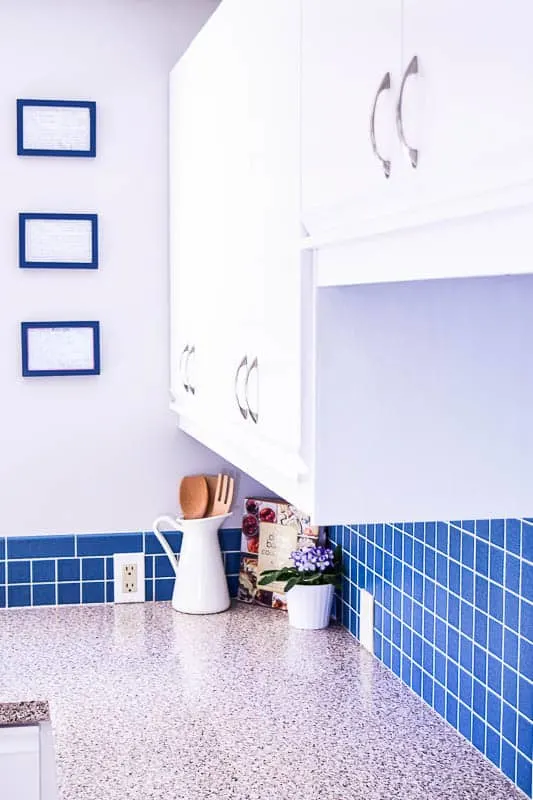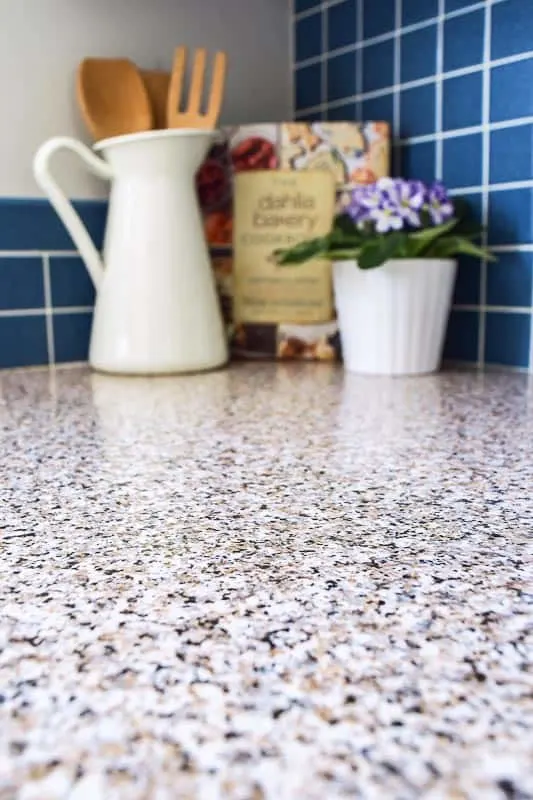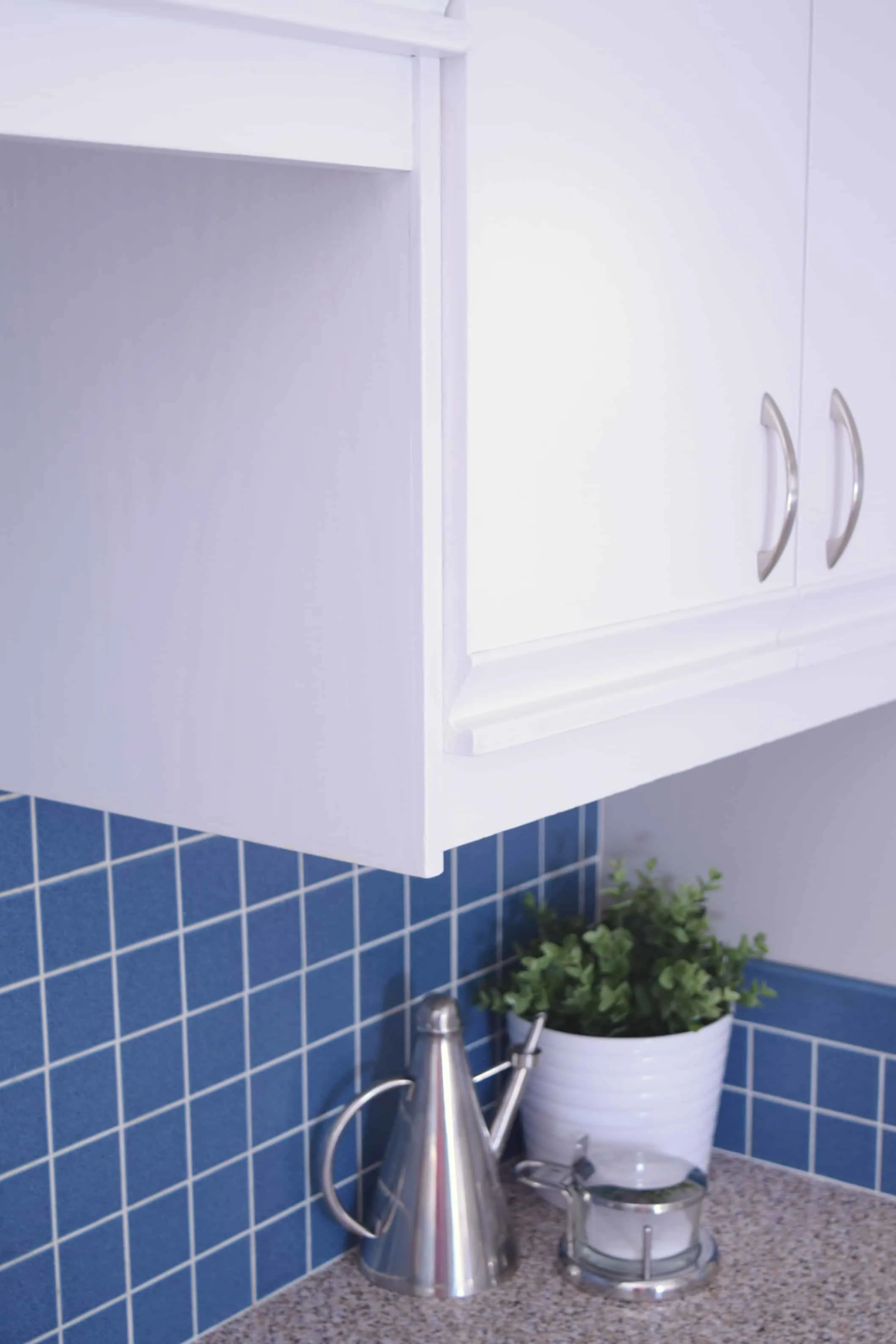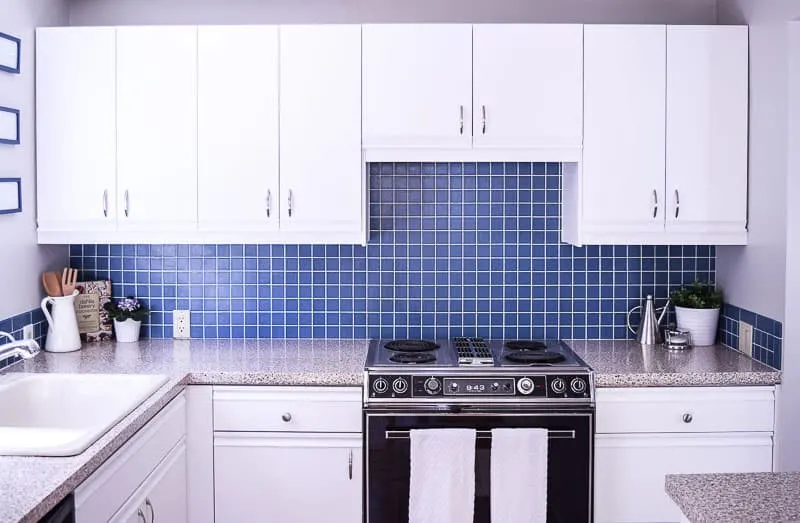 Here are some before and after pictures to show just how much things have changed. Such a huge transformation!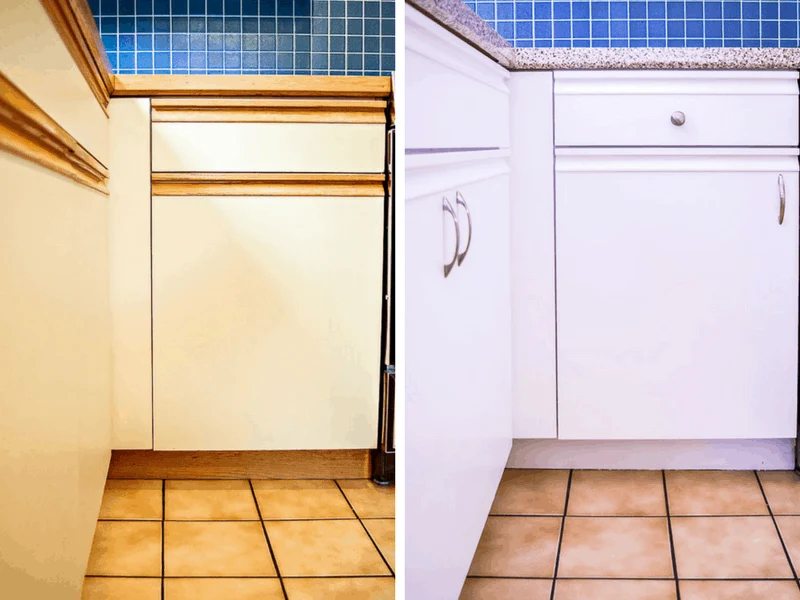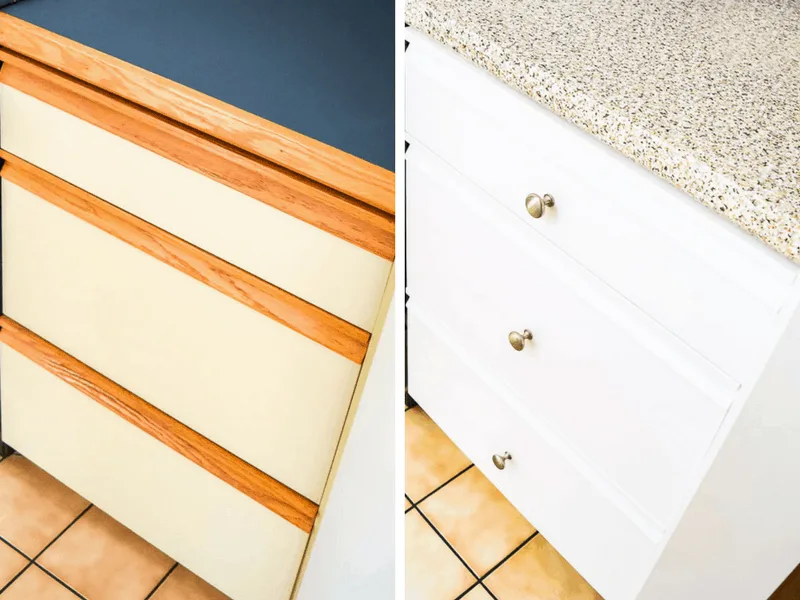 This before picture is from the house's real estate listing, so you can get a sense of how far this 80s kitchen has come!

I also build an additional pantry cabinet on the other side of the fridge for even more kitchen storage!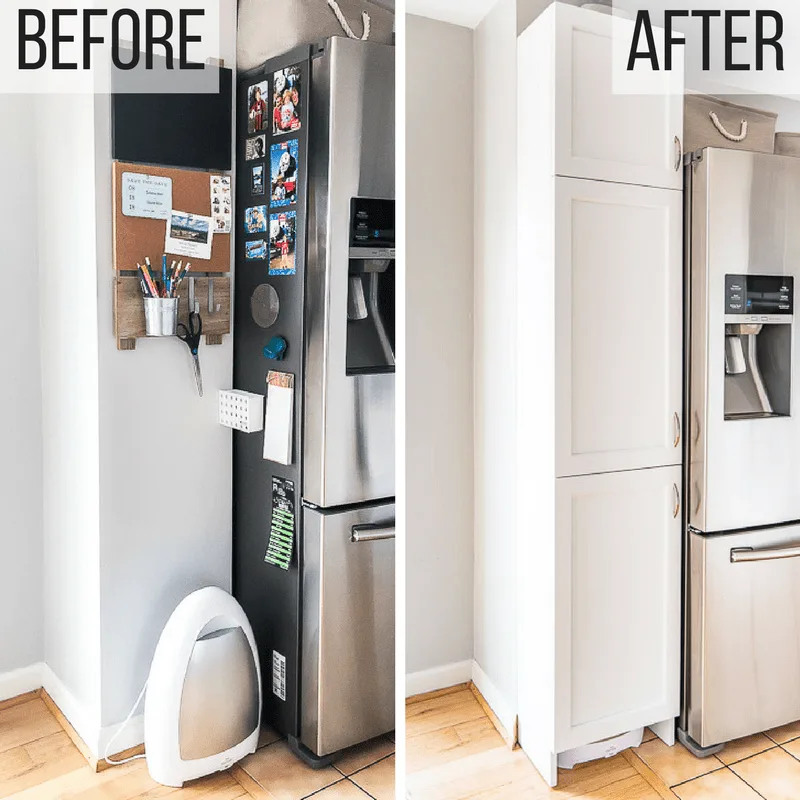 Have your own ugly 80s kitchen cabinets to tackle? Here's the rundown of all the supplies I used to transform ours.