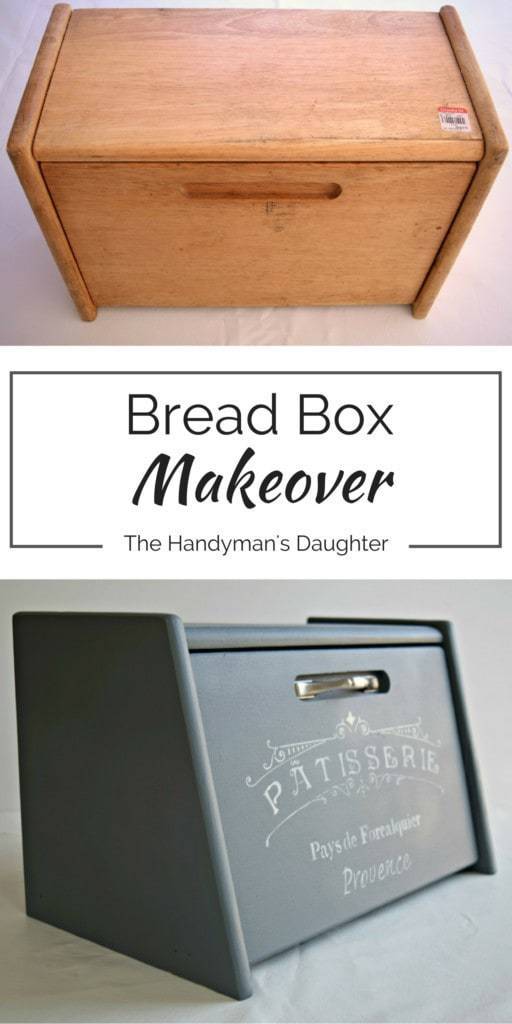 Every morning before school, I make my son the same lunch: a peanut butter sandwich (no jelly for him. He complains that it's too messy! Did I mention he's a picky eater?) In the mad rush to get out the door, the bread and peanut butter end up sitting on the countertop all day, contributing to the clutter in our small kitchen. After completing my kitchen makeover this summer, I vowed to keep it neat and clean. This beat up bread box I picked up at the thrift store is a key to keeping that promise.
This post contains affiliate links for your convenience. If you would like to learn more about how you can support this site at no cost to you, please refer to my disclosures page.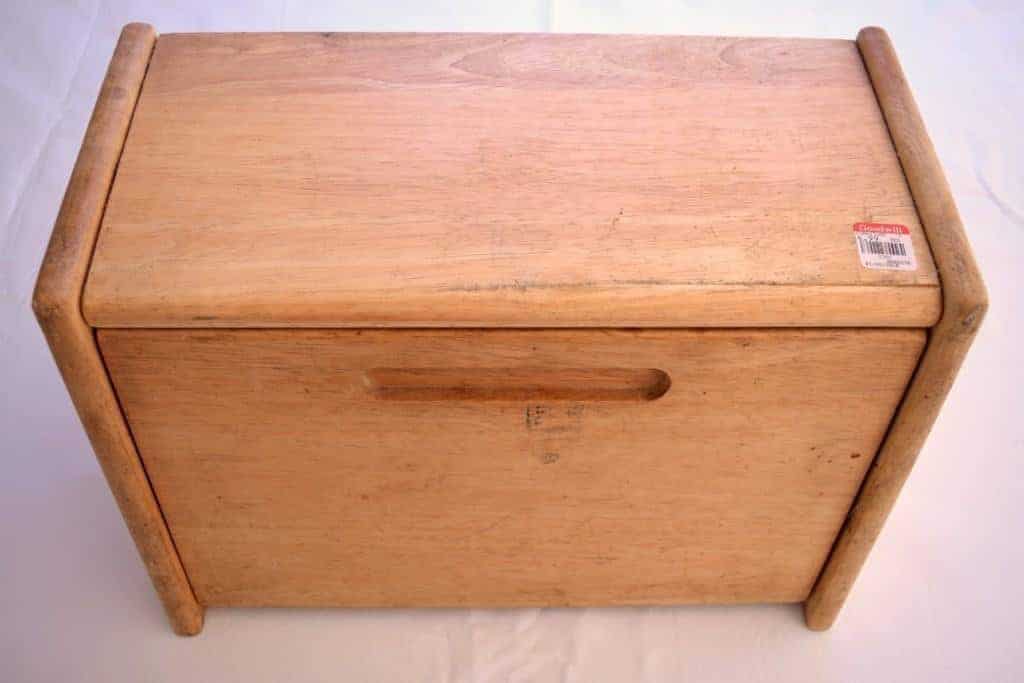 When I brought this bread box home from the thrift store, my husband gave me a look that said "You're not seriously thinking of putting food in that thing, are you?" Admittedly, it was in pretty sad shape, with an unknown sticky substance outside and crumbs lingering inside. A good scrub with TSP took care of all the grossness.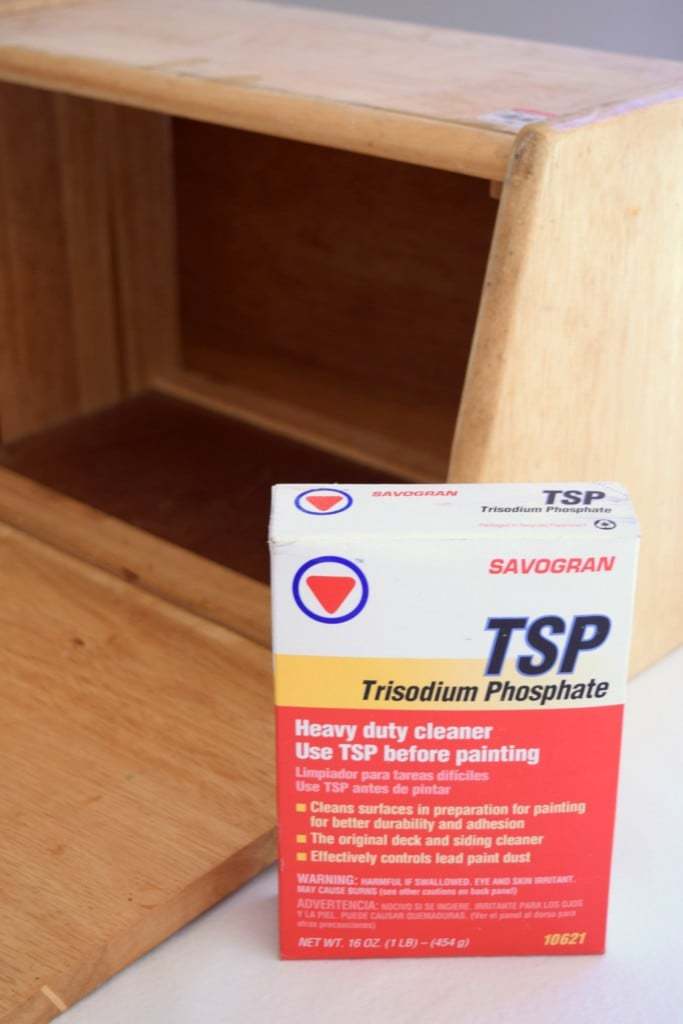 I wanted to install a handle to open the bread box rather than use the little grab notch cut into the front. What was it about the 80's that made people refuse to put hardware on anything, including our kitchen cabinets!
I attached a piece of painter's tape to the back of the drawer pull, and poked a pencil into the holes where the screws will go. Then I centered the painter's tape over the notch and drilled the holes for the new hardware.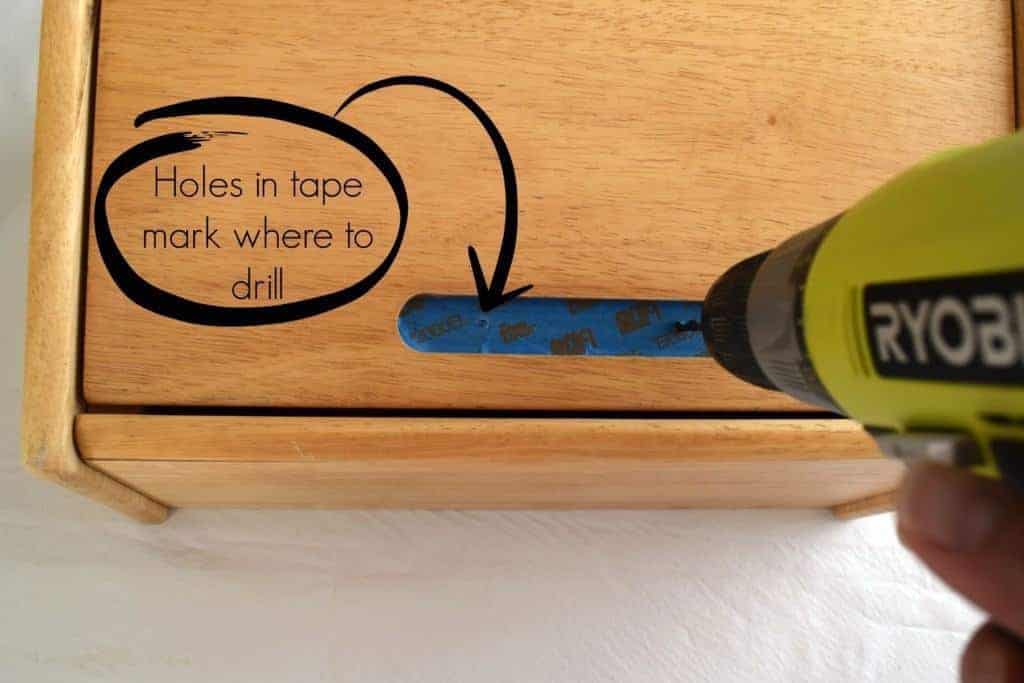 For my blogger group challenge this month, I received a sample of Diva of DIY's chalk mix, and this was the perfect piece to try it out on. I mixed up four tablespoons of the chalk mix with two tablespoons of hot water and one cup of dark gray paint I found in the "oops" section of Home Depot.
This was my first time using a chalky finish paint, but it's certainly not my last! I was amazed at the solid coverage and how fast it dried. I only needed one coat for the interior, but applied two to the outside of the bread box for a flawless finish.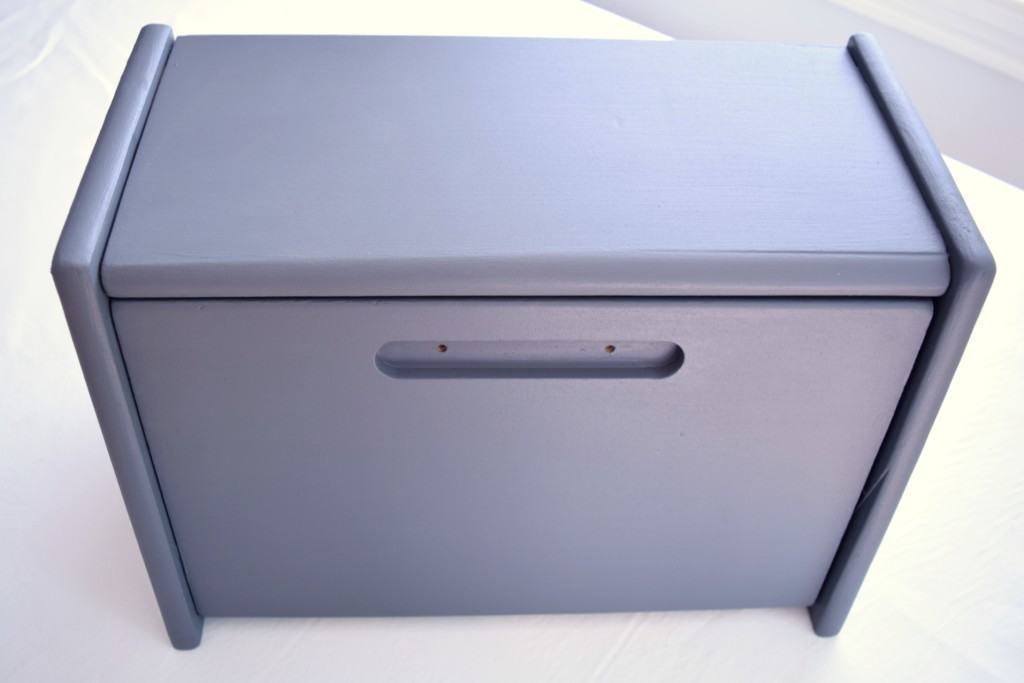 I'm on a bit of a French kick lately after installing our new mailbox from Paris, so I decided to add a French bakery stencil to the door. Yes, I know that a pâtisserie sells pastries and a bread box should really say boulangerie. C'est la vie. 🙂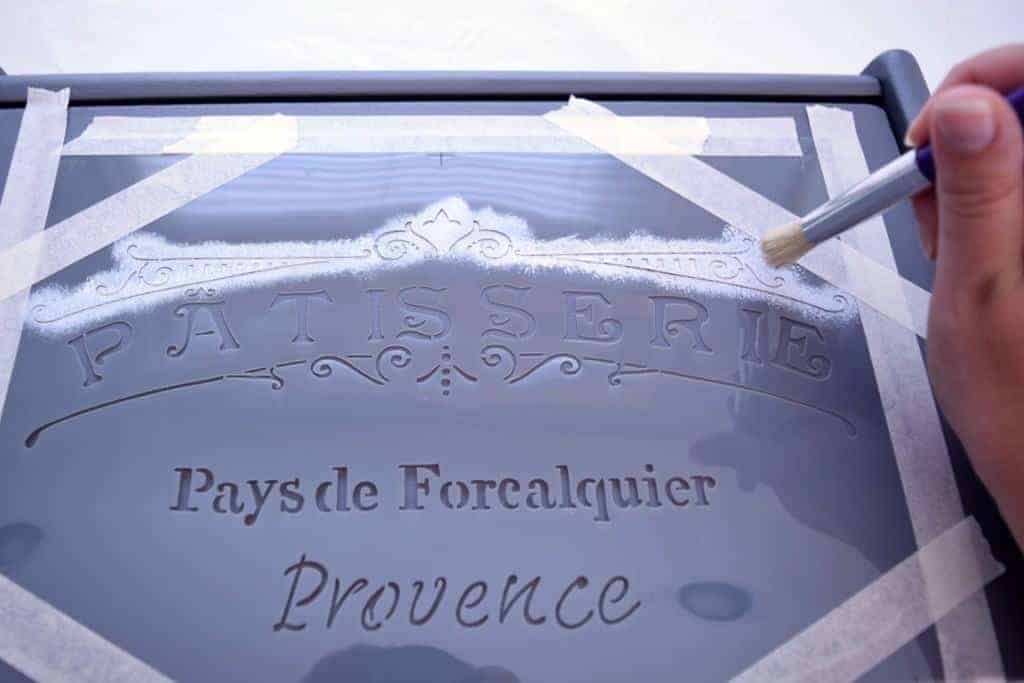 I mixed up a smaller batch of the chalk mix paint in the light gray color I used for our kitchen walls. After finding the perfect placement for the stencil, I held it down with stencil tape. Lightly pouncing the paint onto the stencil allowed a bit of the dark gray paint to show through and gave it a slightly aged look.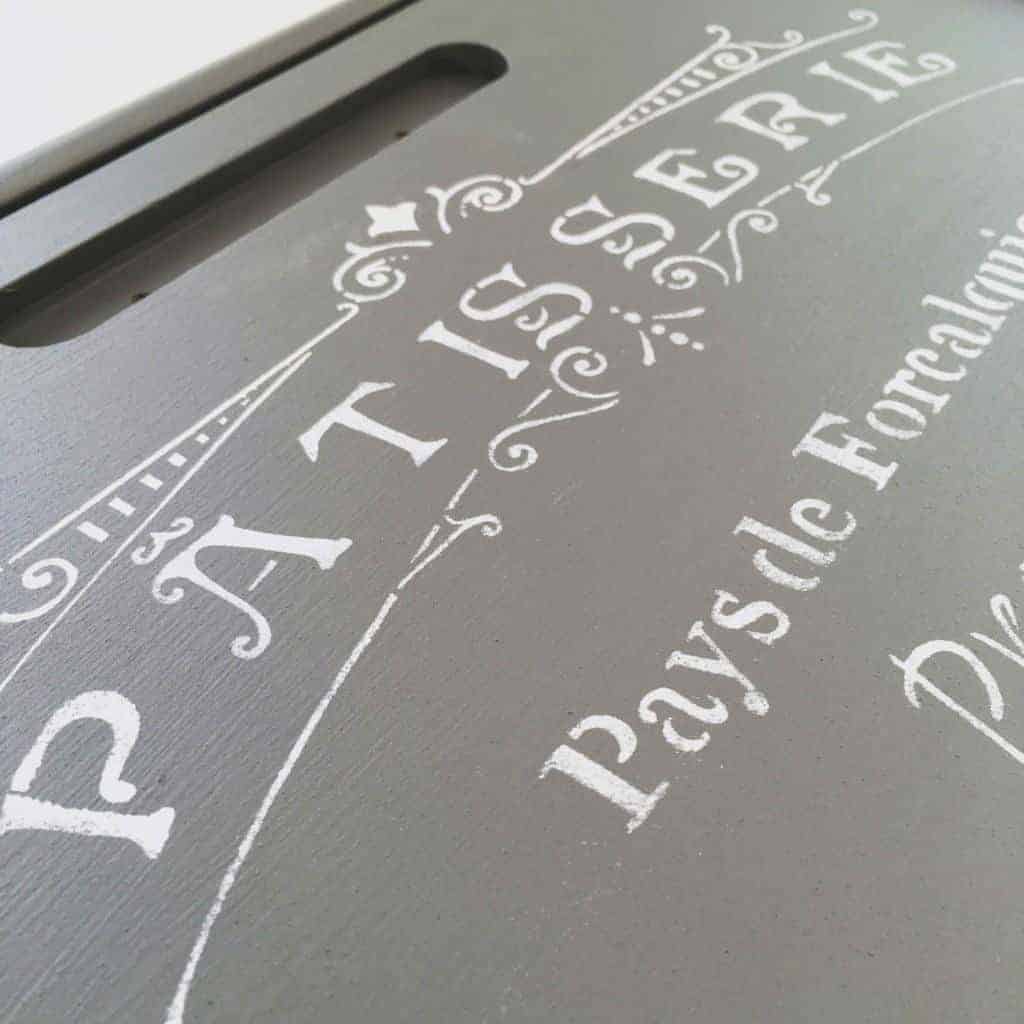 I sprayed the entire bread box with Rust-oleum's Chalked Protective Top Coat to protect the finish. Hand-applied wax probably would have given it a nicer sheen, but this spray was quick and easy to use.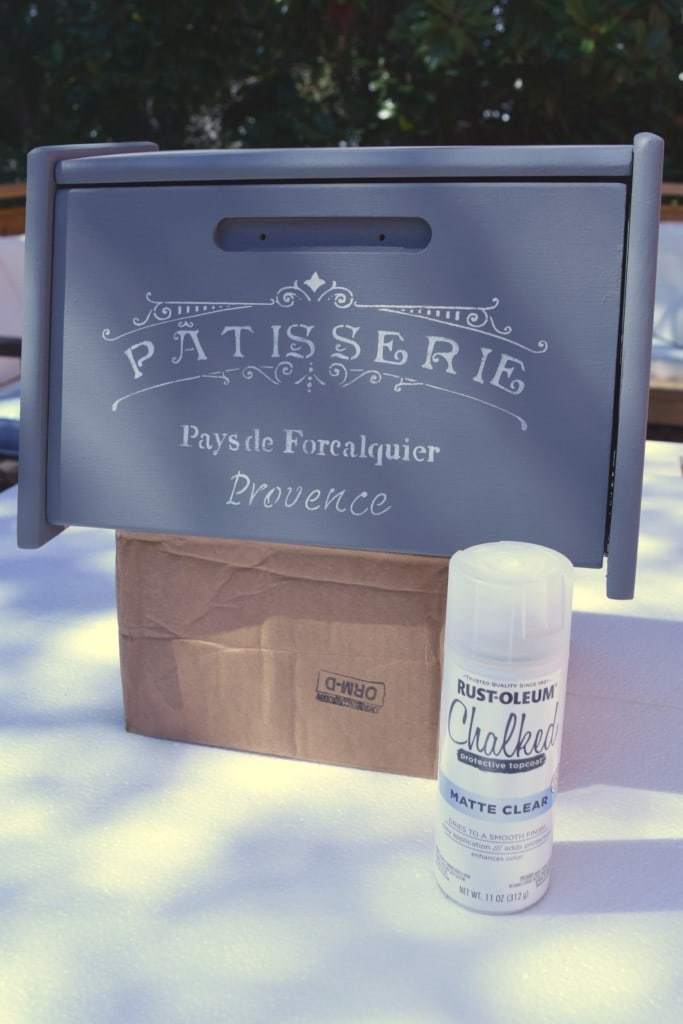 Finally, I attached the new hardware in the grab notch. Usually I would go with something more modern, but the traditional details of this door pull were a perfect match for the fancy French script. The screws provided with the hardware were too long, but it was easy to find shorter ones to match the depth of the bread box door.
This project makes me want to scour every thrift store in search of more items I can make over! The bread box had been sitting in the basement for months before the chalk mix challenge came around. I'm so glad I finally get to put it to good use just as the school year is about to get started!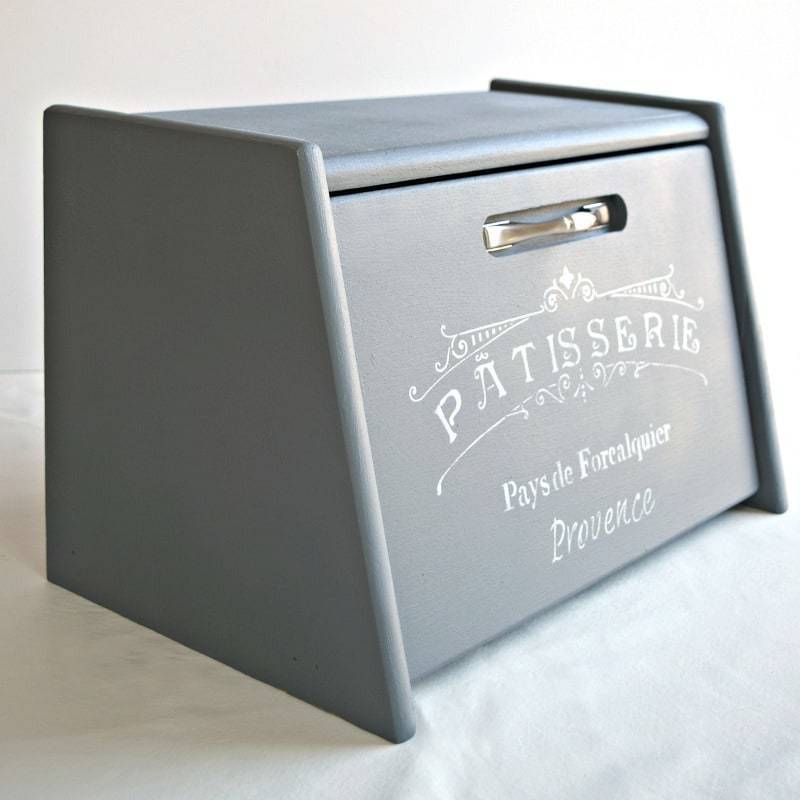 To see more projects from other bloggers using the same Diva of DIY chalk mix, check out the links below.
If you would like to keep up to date with my latest posts about home improvement, decor and more, you can follow me on Facebook, Pinterest, or sign up for my weekly newsletter below.
Want more DIY projects?
Subscribe to get project ideas, home improvement tips, woodworking plans and more delivered straight to your inbox!