Looking to spruce up your bathroom, but don't have a big budget? These DIY towel rack ideas are just what you need to transform it from blah to beautiful!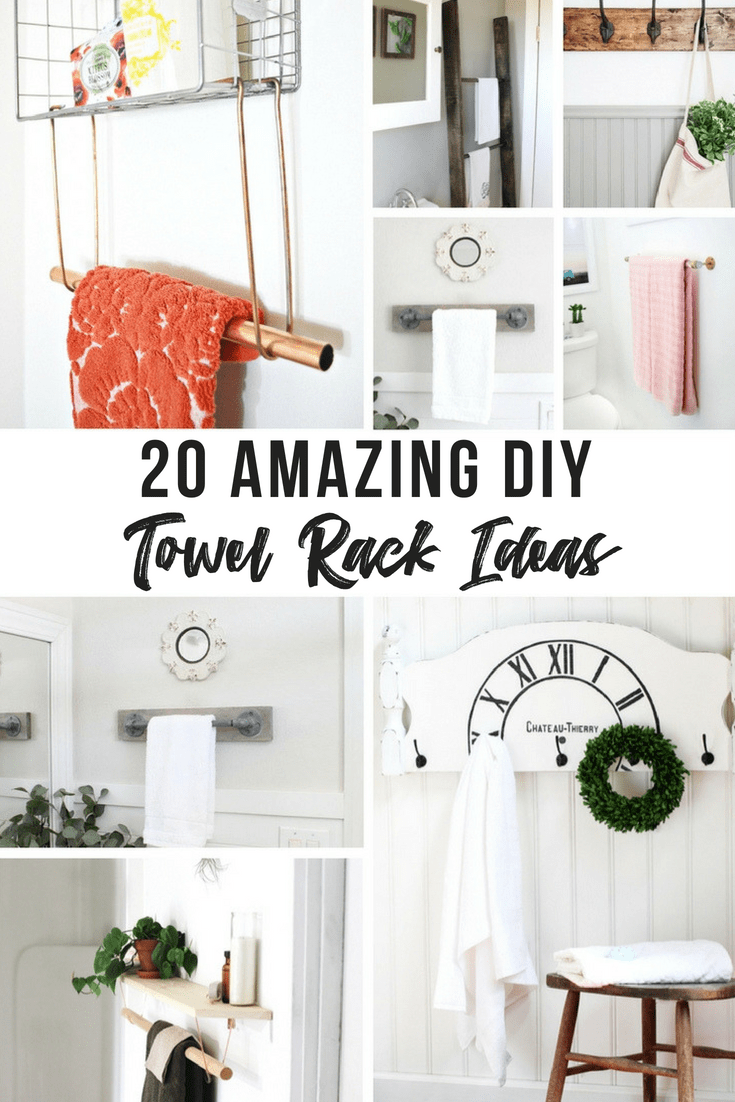 Towel bars and racks can be expensive, and seem even more so after completing an entire bathroom remodel! Why does a simple metal bar cost as much as a faucet or shower head???
I'm searching for bathroom towel rack ideas that won't break the bank, and that usually means it's time to DIY. Whatever your style, you're sure to be inspired by one of these clever towel rack ideas!
---
I hope these DIY towel rack ideas inspired you to update your own bathroom fixture. Which one is your favorite?
If you would like to keep up to date with my latest posts about home improvement, woodworking and more, you can follow me on Facebook, Pinterest, or Instagram. You can also sign up for my email list below and get the latest post delivered to your inbox!
Want more DIY projects?
Subscribe to get project ideas, home improvement tips, woodworking plans and more delivered straight to your inbox!