If you work on a laptop from bed, the couch or a desk at home, check out these DIY laptop stand ideas to stay comfortable and productive!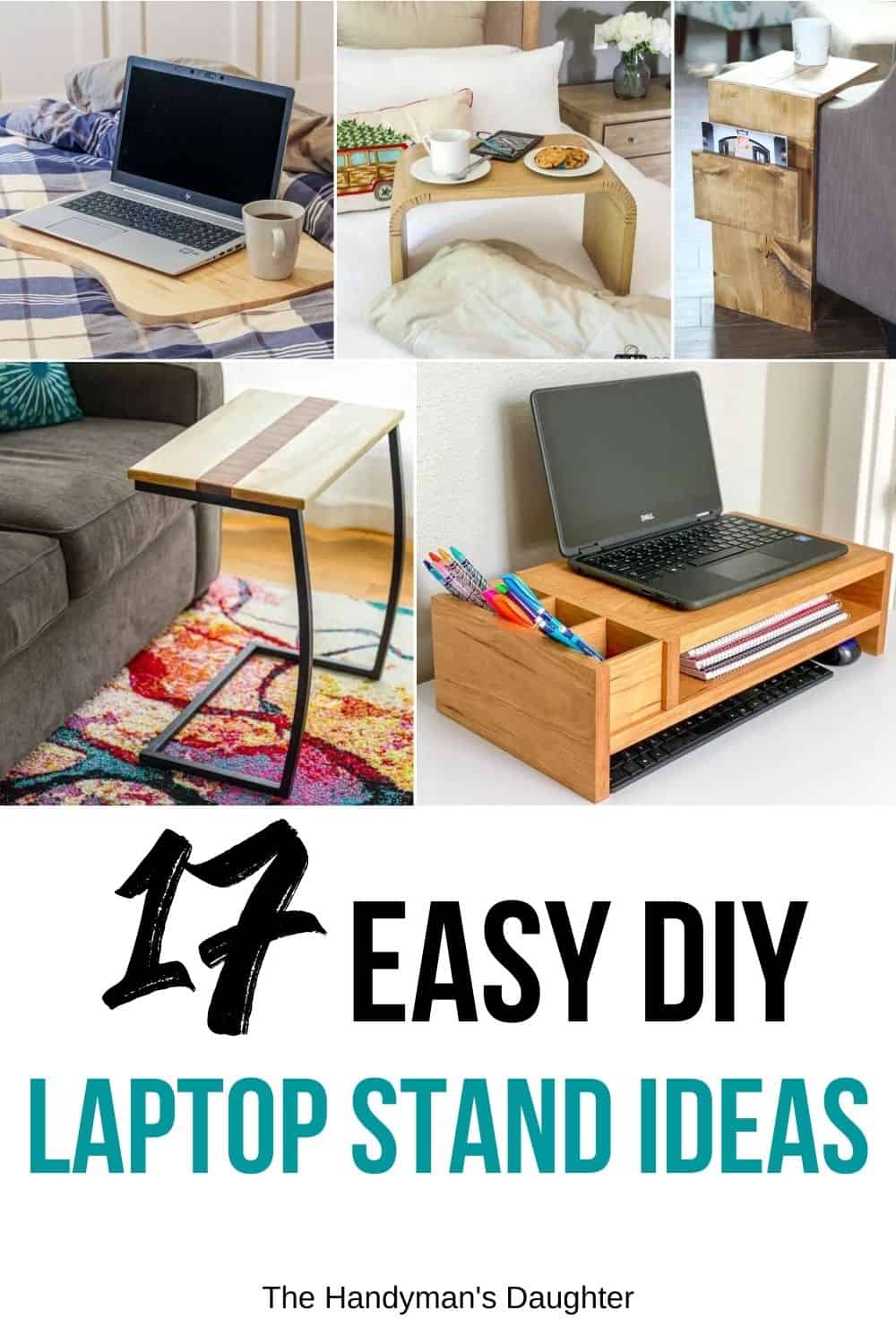 A laptop gives you the freedom to work from anywhere, even your own bed! But after a while, the heat and awkward angle makes it uncomfortable and limits your productivity.
These DIY laptop stand ideas give you a solid surface to rest your computer over your lap, or raise the screen up to eye level to keep proper posture at your desk. Some of them even offer storage to create a mini-office anywhere!
17 DIY Laptop Stand Ideas
Which of these DIY laptop stand ideas is your favorite? I'd love to hear from you in the comments below!