You'll find so many DIY bench ideas in this list! Wood benches, outdoor benches, storage benches and more! Get plans to build them all here!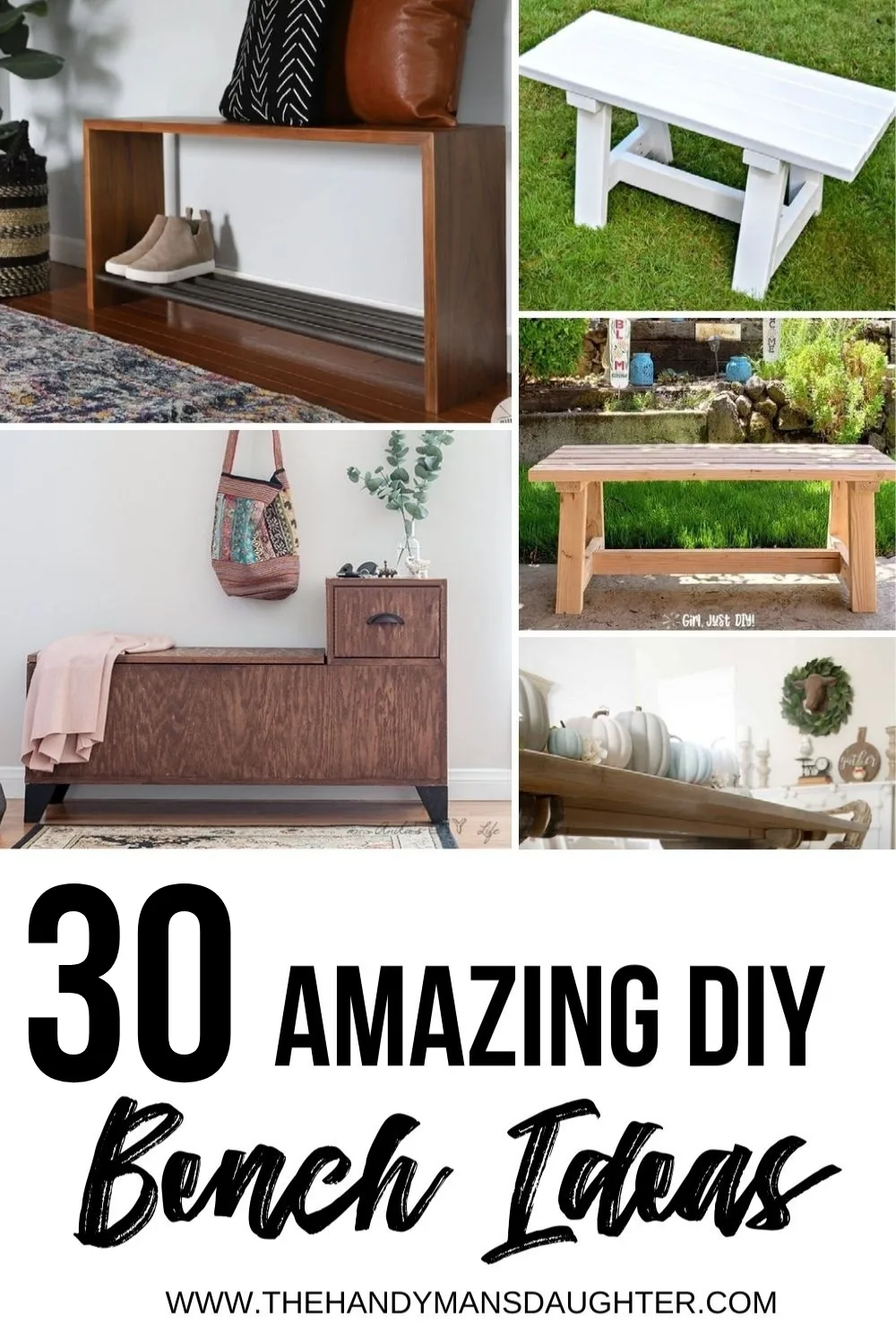 Everyone could use a little extra seating, and a DIY bench is a great first project for any beginning woodworker! There are a lot of simple designs that only require a few cuts, and can be easily customized to fit your space. Some can be made with just 2x4 lumber!
If you're feeling ambitious, you can tackle a DIY bench cushion or shoe storage for your entryway. You can find in-depth tutorials for the skills required for most of these projects right here at The Handyman's Daughter!
You're sure to find the perfect DIY bench for your home in this list! Let me know which one is your favorite in the comments below!
Check out these other DIY furniture ideas!