Looking for the perfect coffee table? Why buy when you can DIY! Check out these DIY coffee table ideas with woodworking plans so you can make your own!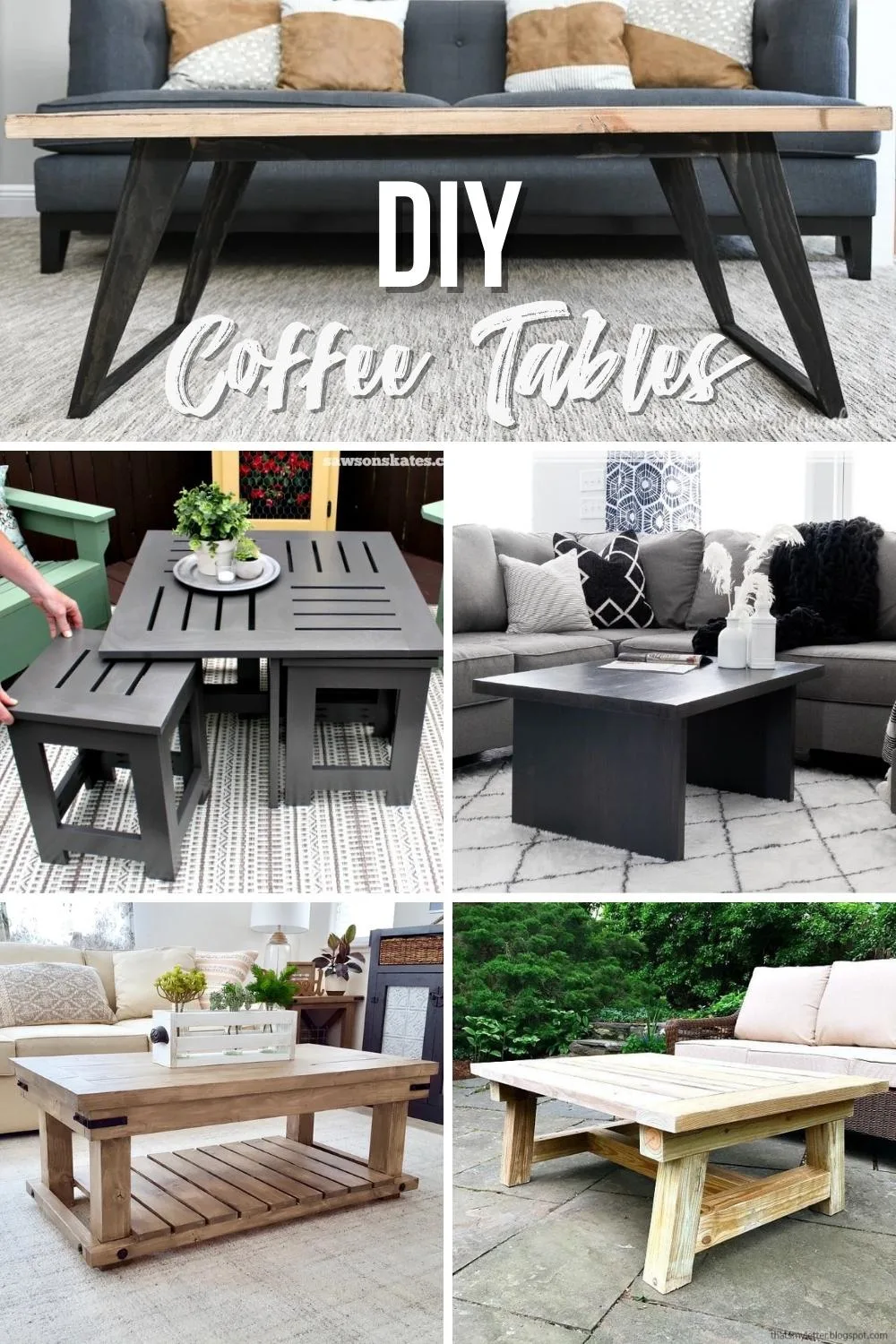 I'll admit it...I still have an IKEA coffee table in our living room. Our house is full of custom built furniture made by yours truly, but I haven't gotten around to replacing the coffee table yet.
And it really needs to be replaced. The bottom shelf sags, and there are permanent coffee cup stains on the white papery surface that covers what is basically a cardboard frame. Ugh!
I was brainstorming DIY coffee table ideas and browsing the internet for inspiration. In my search, I found a ton of great options built by other bloggers, with woodworking plans available so you can make your own! Here are some of my favorites...
Which one of these DIY coffee table ideas is your favorite? I'd love to hear from you in the comments below!
Check out these other DIY furniture ideas!