There's a lot you can make with a little lumber! These one board woodworking projects are great for beginners and are really easy to build!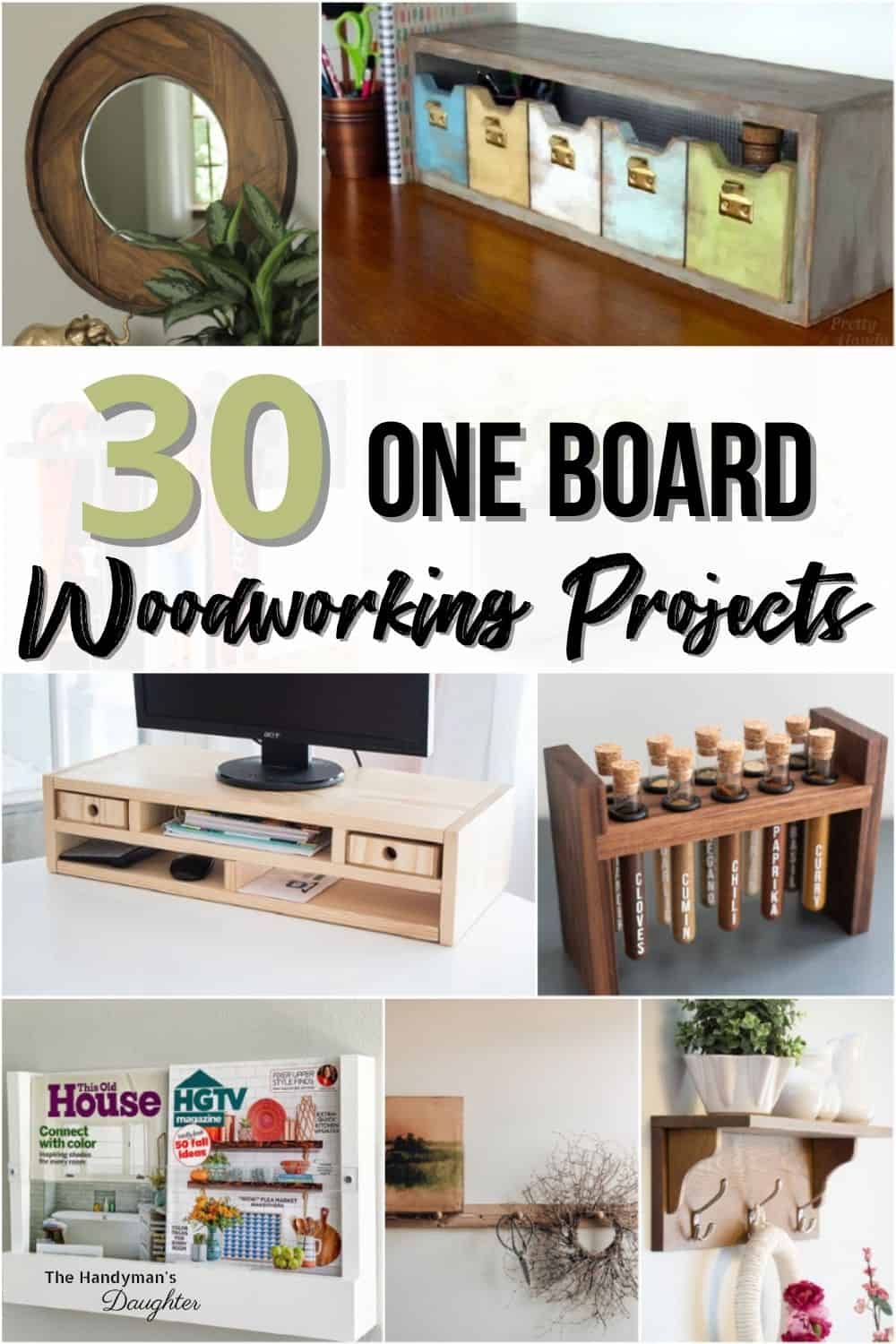 The price of lumber is skyrocketing, and building your own projects isn't always cheaper. But what if you could make something with a single board?
I've found 30 creative one board woodworking projects that are perfect for beginners! You don't need to invest a ton of money in wood, so you can experiment and practice while honing your skills.
When you're feeling more confident in your abilities, don't forget to check out my woodworking plans page for even more ideas!
Check out these other woodworking projects!
If you would like to keep up to date with my latest posts about DIY projects, woodworking and more, you can follow me on Facebook, Pinterest, or Instagram. You can also sign up for my email list below and get the latest post delivered to your inbox!
Want more DIY projects?
Subscribe to get project ideas, home improvement tips, woodworking plans and more delivered straight to your inbox!