You'll be surprised at what you can make with plywood! These 25 plywood projects use scrap plywood or full sheets in creative, unique ways!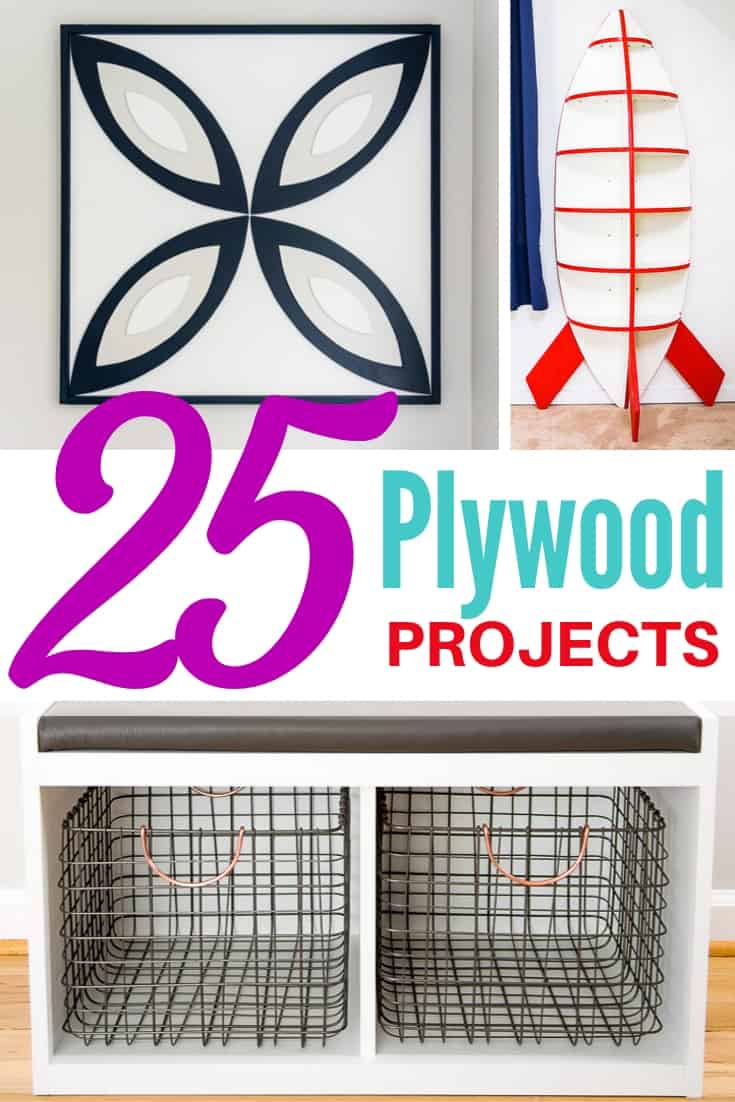 Plywood is so versatile! You can cut it into squares, circles or any shape you can imagine! Even the scraps can be used to make amazing plywood projects. All you need is a little creativity!
If you find yourself paralyzed with indecision when you step into the plywood aisle of the home improvement store, check out my beginner's guide to plywood! It gives you all the information you need to buy the perfect sheet for your project.
This post contains affiliate links for your convenience. Purchases made through these links may earn me a small commission at no additional cost to you. Please visit my disclosures page for more information.
How to Cut Plywood
It can be challenging to wrangle those huge sheets into manageable pieces. Here's how I cut it down to size for all my plywood projects!
Get it Cut at the Store
I usually have sheet goods cut down to size for me at the store, so I can fit it all into my car. (By the way, I bought my Volkswagen Tiguan specifically because the front seat folds flat for hauling lumber!)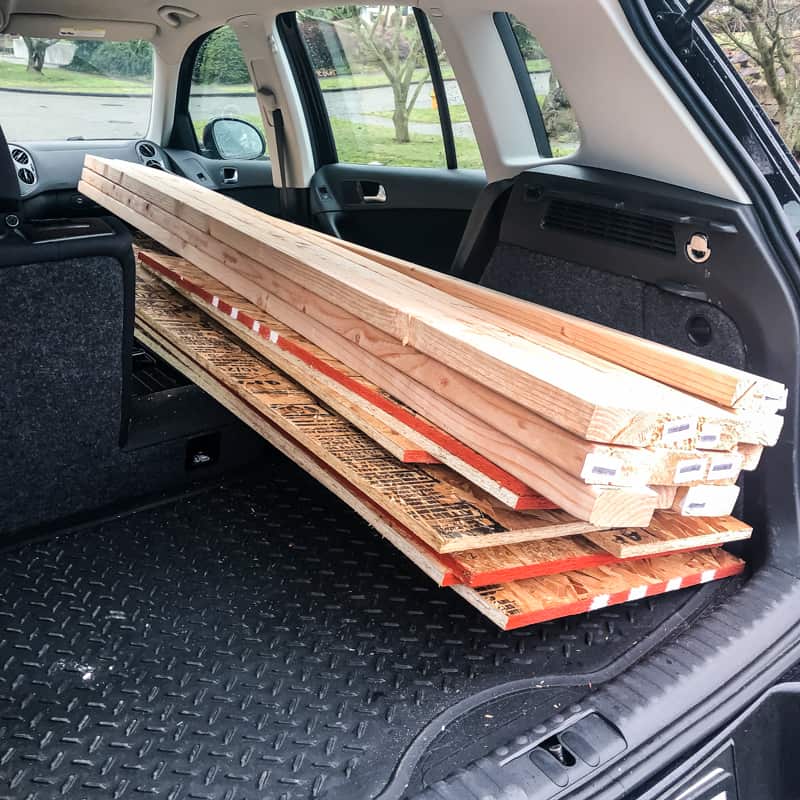 Plan out your cuts in advance, and bring a cut diagram to the store with you. I always allow for an extra inch or so, since the panel saw at your local hardware store doesn't always make the cleanest cuts. Once it's home, I can trim it down to the required size and remove the jagged edges and splinters.
Table Saw
Once you get the plywood home, you can use pretty much any saw to cut it into the desired shape. A table saw isn't required, but it certainly helps!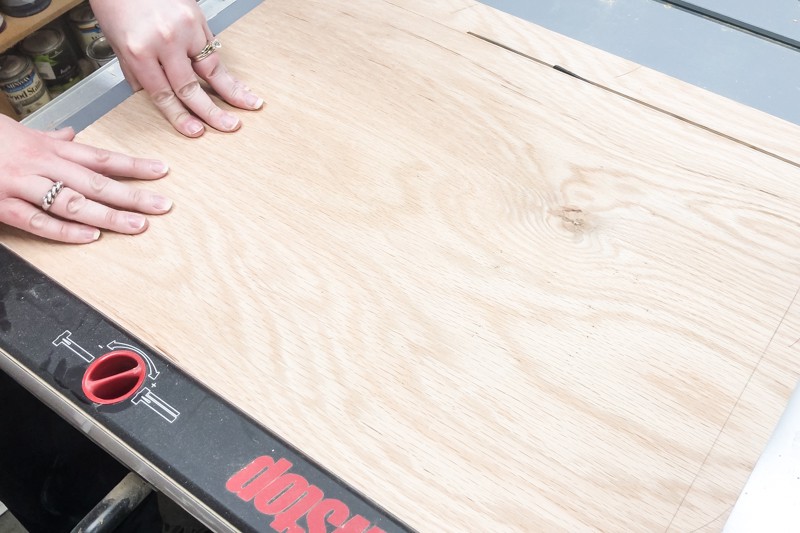 Circular Saw
A circular saw is an easy way for beginners to cut straight lines. A circular saw jig or even a straight edge and a couple clamps is all you need!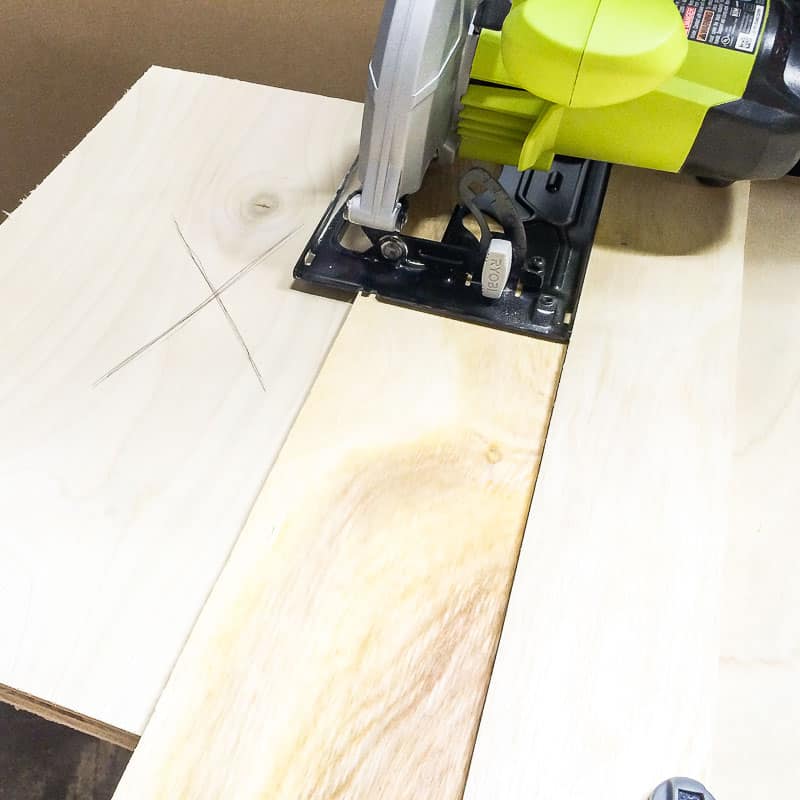 Jigsaw
For curves, a jigsaw is the way to go. Make sure to use a jigsaw blade that is made for plywood to prevent tear out. You can learn more about how to use a jigsaw here!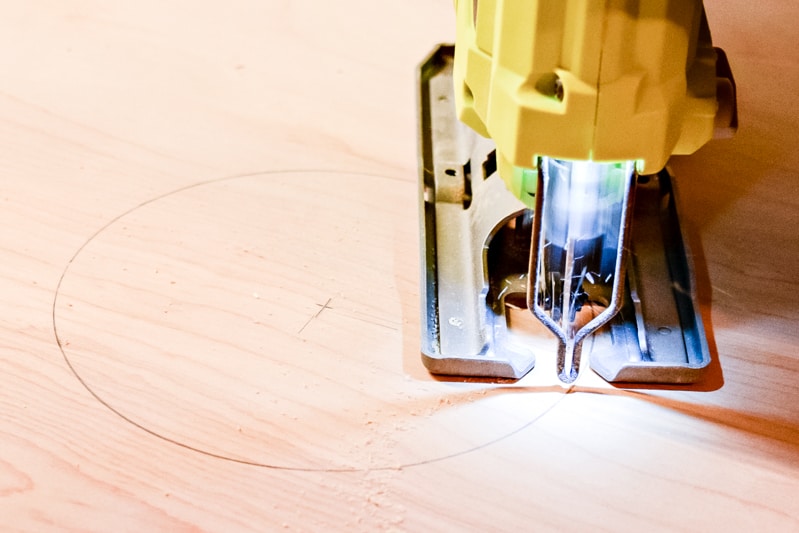 Miter Saw
If you have narrow strips to cut, you can use a miter saw to make shorter pieces. Mine can cut up to 14" wide, which is great for quickly making things like shelves. Learn how to use a miter saw here!
How to Hide Raw Plywood Edges
One drawback to plywood projects is that pesky raw edge! No one wants to see all those ugly layers of wood peeking out!
Wood Filler
If you're painting your project, you can get away with using wood filler to cover up those rough edges. Just spread the wood filler over the entire edge, then sand it smooth when dry. Learn more about wood filler (and how it differs from wood putty) here!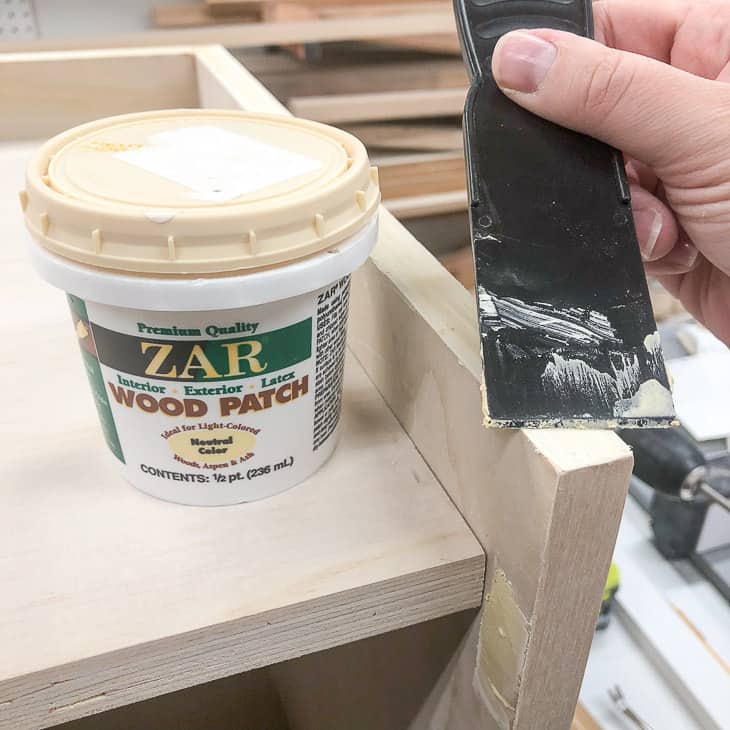 Solid Wood Edge Banding
You can also add a thin strip of wood to the outside edge, then fill the gap with wood filler to make it appear solid. I used this technique on the industrial computer desk top, so the edges will hold up to abuse better.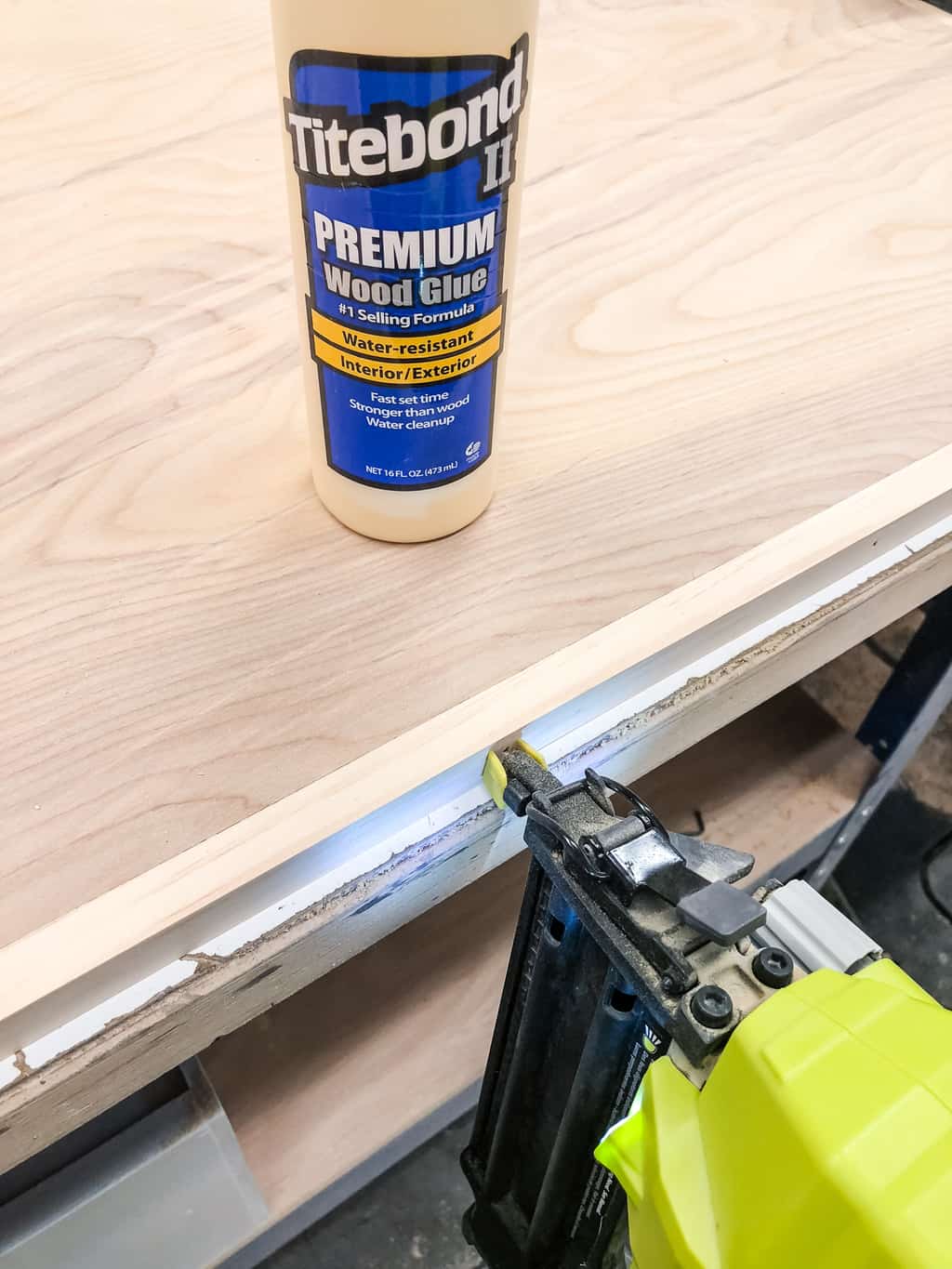 Iron-On Edge Banding
Edge banding can give you a more professional look with just a household iron! It has a heat activated glue on the back, so you can hide away that unsightly edge in just a few minutes without the mess of wood filler. You can learn how to apply edge banding here.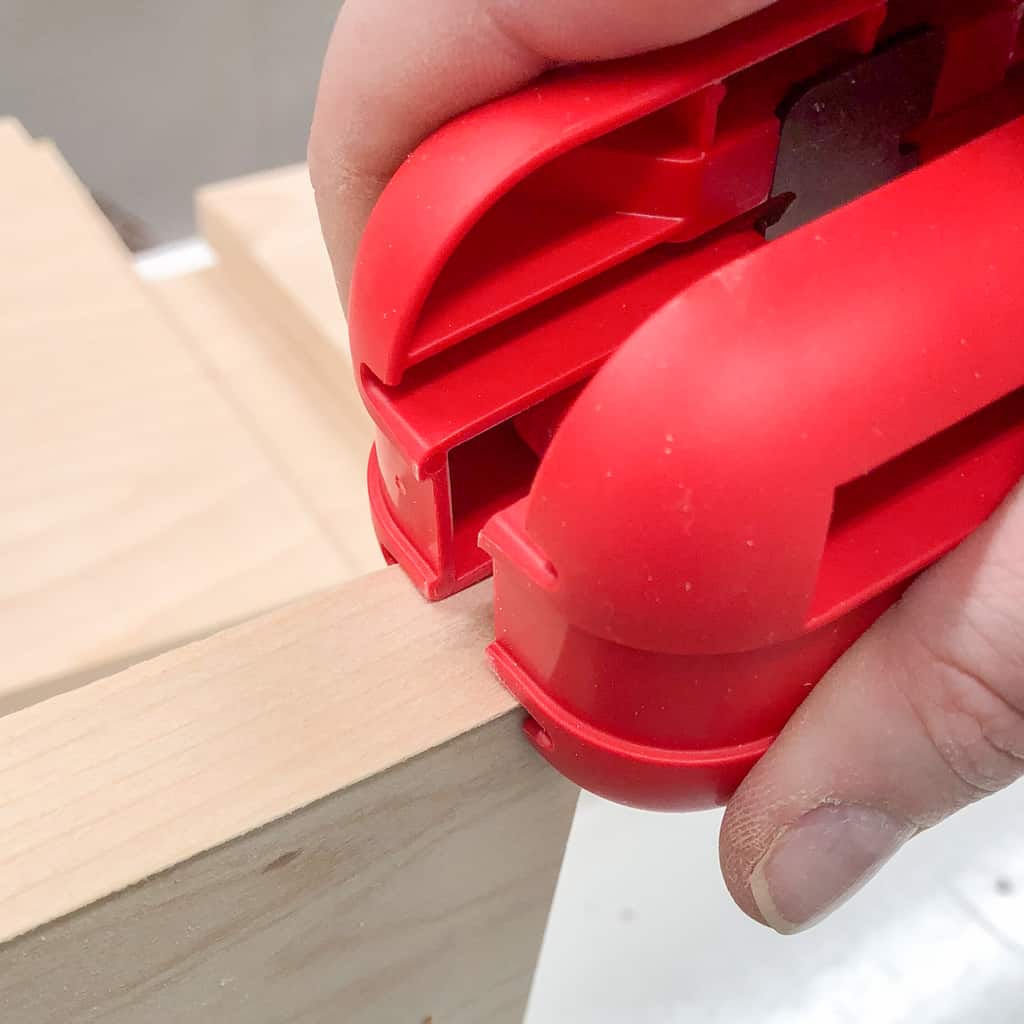 Plywood Project Ideas
Now that you know how to work with plywood, check out these amazing plywood projects! They range from super easy beginner projects to more complicated builds, so there's something for everyone in this list!
---
Check out these other woodworking project ideas!