You'll be surprised at what you can make with plywood! These 25 plywood projects use scrap plywood or full sheets in creative, unique ways!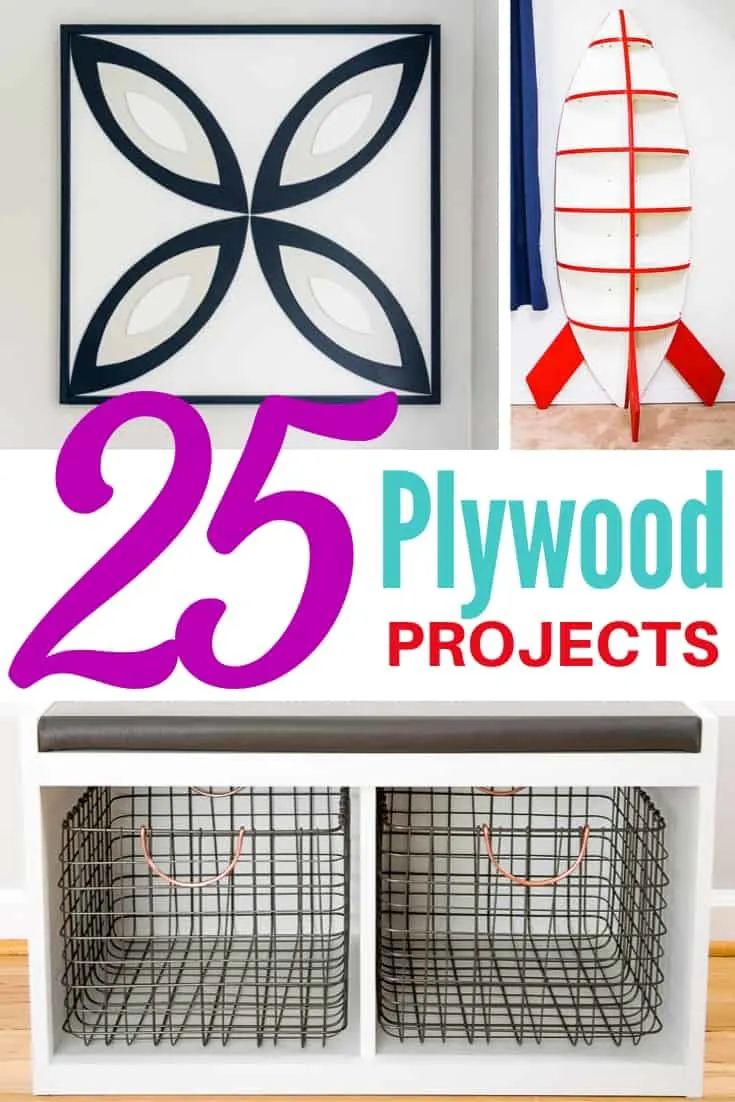 Plywood is so versatile! You can cut it into squares, circles or any shape you can imagine! Even the scraps can be used to make amazing plywood projects. All you need is a little creativity!
If you find yourself paralyzed with indecision when you step into the plywood aisle of the home improvement store, check out my beginner's guide to plywood! It gives you all the information you need to buy the perfect sheet for your project.
One drawback to plywood projects is that pesky raw edge. No one wants to see all those ugly layers of wood peeking out. Here are three easy ways to finish plywood edges so it looks like solid wood!
Ready for some inspiration? Let's get building!
This post contains affiliate links for your convenience. Purchases made through these links may earn me a small commission at no additional cost to you. Please visit my disclosures page for more information.
Which of these plywood project ideas are you going to make first? I'd love to hear from you down in the comments below!
---
Check out these other woodworking project ideas!