Find creative contact paper ideas that you never thought of before, from countertops to windows to home decor and more!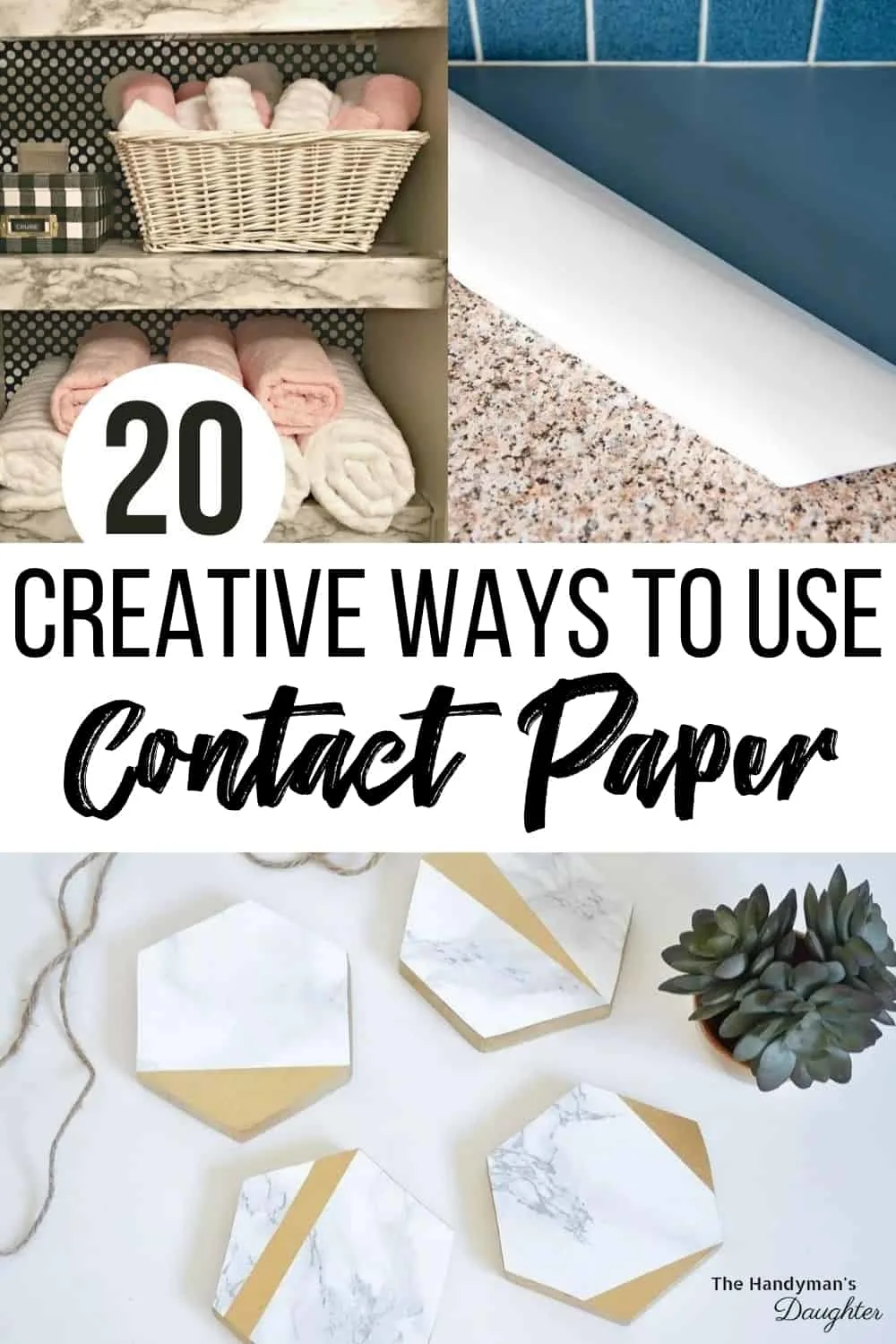 Contact paper is the perfect solution for any room in your home. It's inexpensive, easy to use and can be removed with no residue! Check out these 20 creative ways you can use contact paper in your kitchen, on furniture and even as art!
What is contact paper?
Contact paper comes on a roll, with a smooth, waterproof side and a sticky backing covered with a protective film. Basically, it's a giant sticker!
Back in the day, this decorative material was used to line the inside of drawers and shelves. It prevents wet dishes from ruining the cabinetry, and makes it easy to clean up spills.
Nowadays you can find contact paper in a broad range of colors and patterns. I used a granite pattern for my kitchen countertops, but you can find everything from marble to wood grain to faux tile!
Ways to Use Contact Paper
---
Contact paper is a great way to add some pizzazz and creativity to any room in your home. Whether you're looking for ways to spruce up an old piece of furniture or want an easy, inexpensive way to update your kitchen, this product can be used on just about anything!
What's your favorite contact paper ideas in this list? Let me know in the comments below!