Need a little boost to get to that high shelf? Do your kids struggle to reach the sink? Make one of these simple DIY step stools!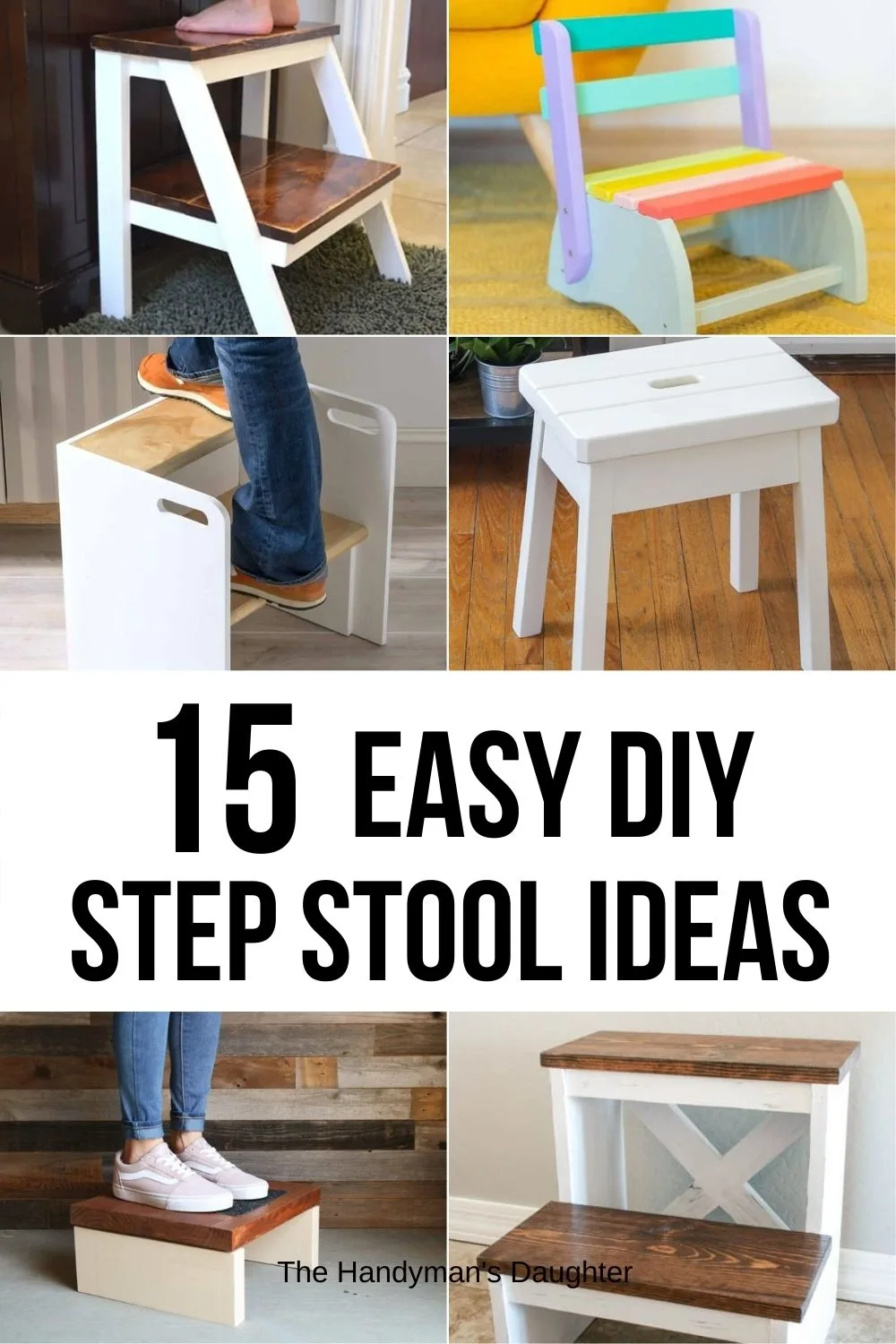 Are you tired of reaching for that ugly plastic or metal step stool every time you need something on the top shelf? Make your own DIY wooden step stool instead!
These simple woodworking projects are great for beginners! They only require a couple of boards and a few hours of your time.
Whether you're looking for a basic DIY kids step stool to help them reach the sink, or a DIY folding step stool for yourself, you'll find it in this list!
Which of these wooden step stools is your favorite? Let me know in the comments below!
Check out these other easy woodworking project ideas!