2x4 lumber is typically used for construction, but you can use it for furniture too! Here are 25 easy DIY 2x4 project ideas to inspire you!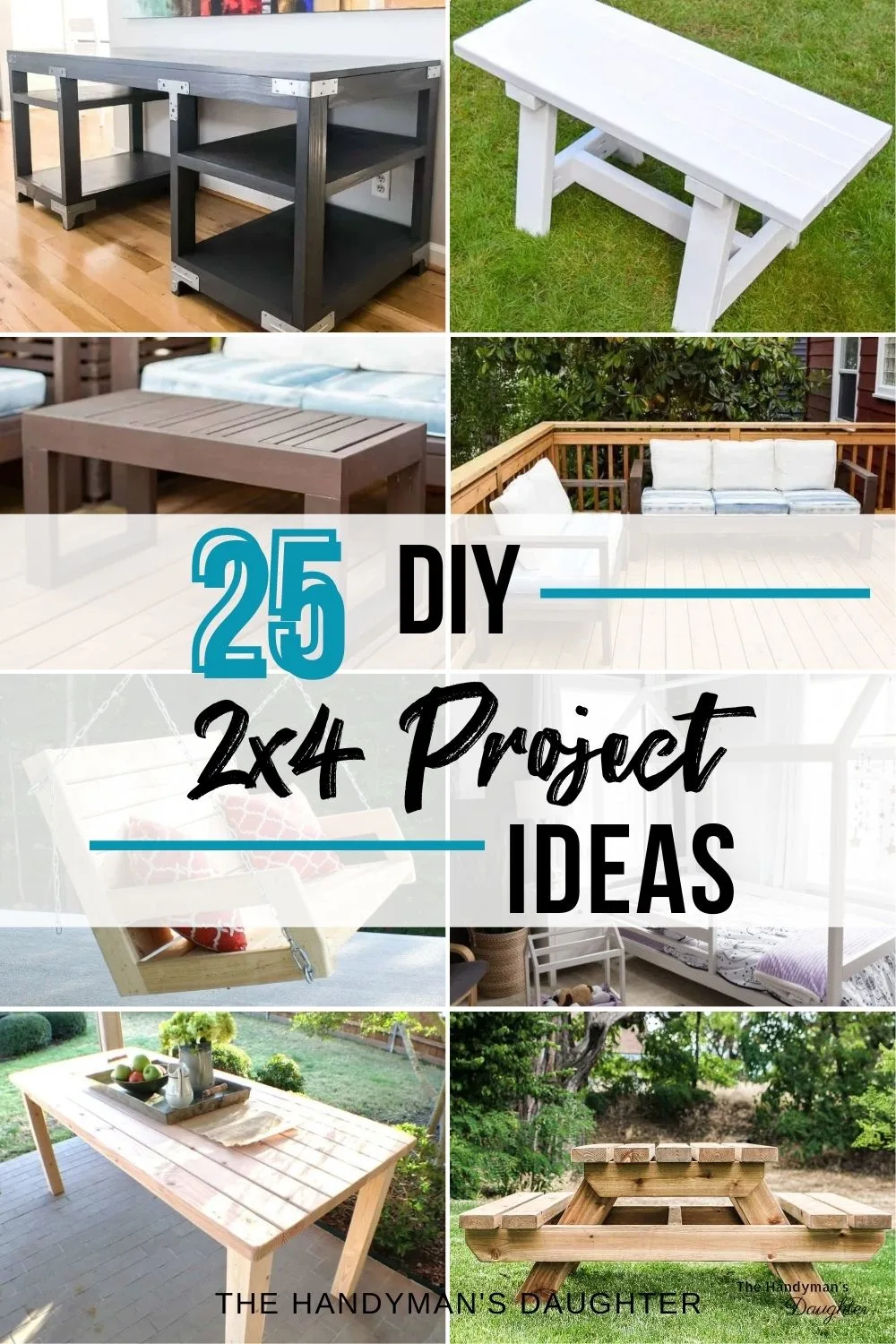 When you're on a budget, 2x4 lumber is a great deal! Sure, it takes a bit of effort to make it look nice, but the results are totally worth it! You'd be surprised what you can build with a few basic studs.
I've found 2x4 projects for every room of the house, and built quite a few of them myself! If you have a circular saw or miter saw, you can make any of these projects. Let's get building!
Which of these 2x4 projects is your favorite? I'd love to hear from you in the comments below!