Outdoor furniture can be soooo expensive, but these DIY outdoor furniture plans will help you get the deck or patio set of your dreams on a budget!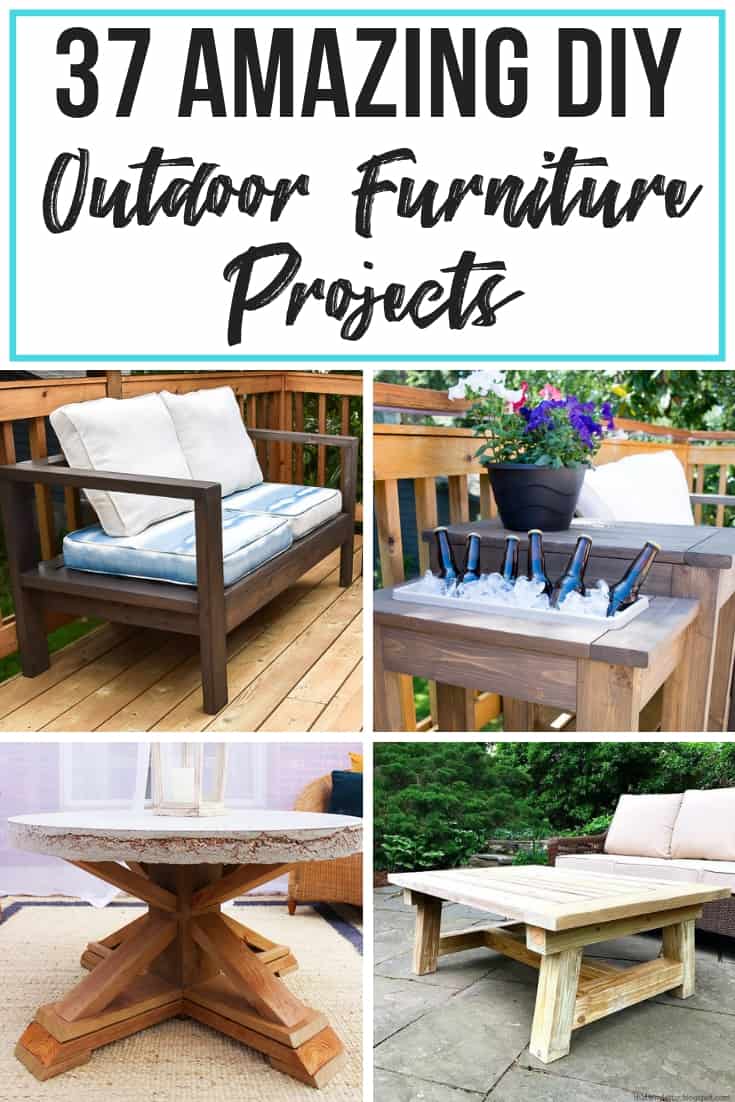 If you're just beginning woodworking, outdoor furniture is a great place to start! There's no big sheets of plywood or tricky cuts to be made. Just a few 2x4s can get you an amazing outdoor loveseat or end table!
I've compiled a list of my favorite DIY outdoor furniture plans and projects, including a few from yours truly. 😉 Most of these builds only require a few tools, and you can even get the wood cut to size for you at the store!
Don't waste another summer without an outdoor furniture set! You can put these projects together in a weekend, and enjoy them for months and years to come!
DIY Outdoor Furniture
Spruce up your patio, deck or yard with these DIY outdoor furniture ideas! Most of these amazing outdoor projects come with free woodworking plans so you can build them yourself easily!
Check out these other outdoor projects!
If you would like to keep up to date with my latest posts about home improvement, woodworking and more, you can follow me on Facebook, Pinterest, or Instagram. You can also sign up for my email list below and get the latest post delivered to your inbox!
Want more DIY projects?
Subscribe to get project ideas, home improvement tips, woodworking plans and more delivered straight to your inbox!