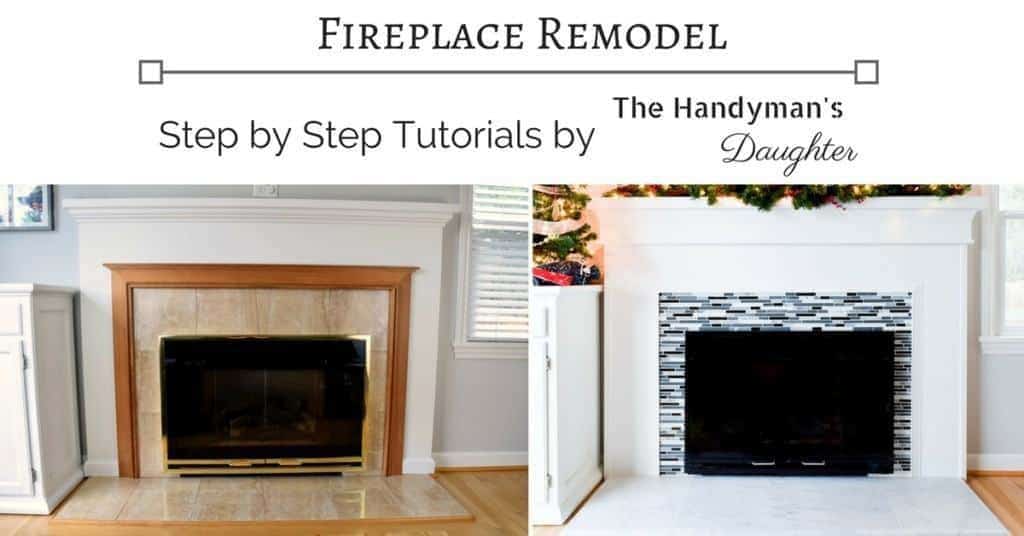 What a journey this fireplace remodel has been! From demolition to the final coat of paint, this project really put my DIY skills to the test. But I'm so glad I did it all myself, because there is no better feeling than seeing our former eyesore transform into the gorgeous focal point it is now. Before I unveil the final reveal photos, let's see all the steps I took to get us there.
This post contains affiliate links for your convenience. If you would like to learn more about how affiliate links support this site at no cost to you, please visit my disclosures page.
When I look at the pictures of our fireplace before the remodel, I can't help but cringe! It was one of the first projects on my to-do list, but it always got pushed to the back burner in favor of things that made the house more functional. But last month, it finally made its way to the top of the list!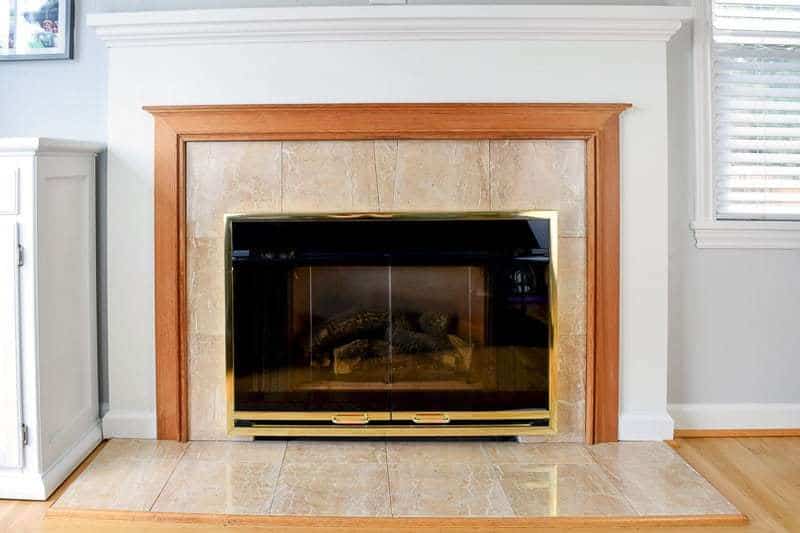 Demolition brought quite a few surprises! I discovered that the raised hearth was created by two layers of ugly tile that needed to be removed, and the tile surround was hiding the original brick.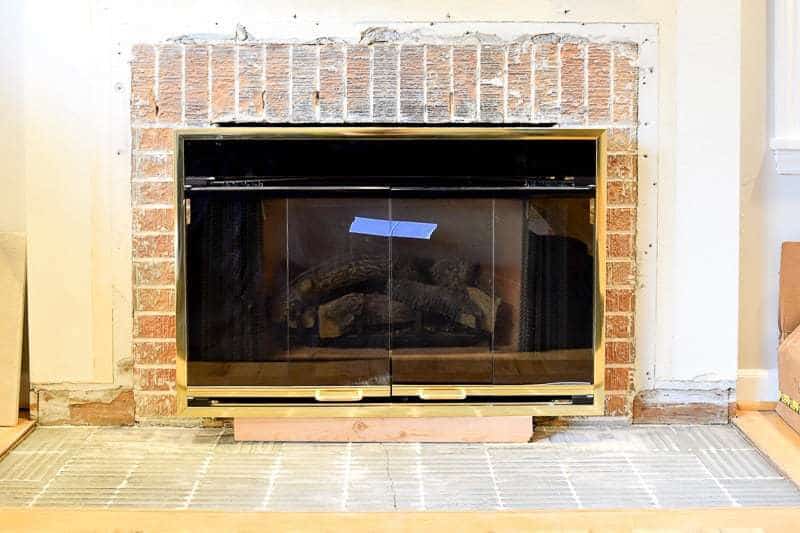 My plans for the hearth hadn't accounted for the second layer of tile, so I had to come up with a way to build it back up. I leveled the floor, then used cement backer board to bring it even with the floor. Another layer of backer board cut half an inch smaller was added on top.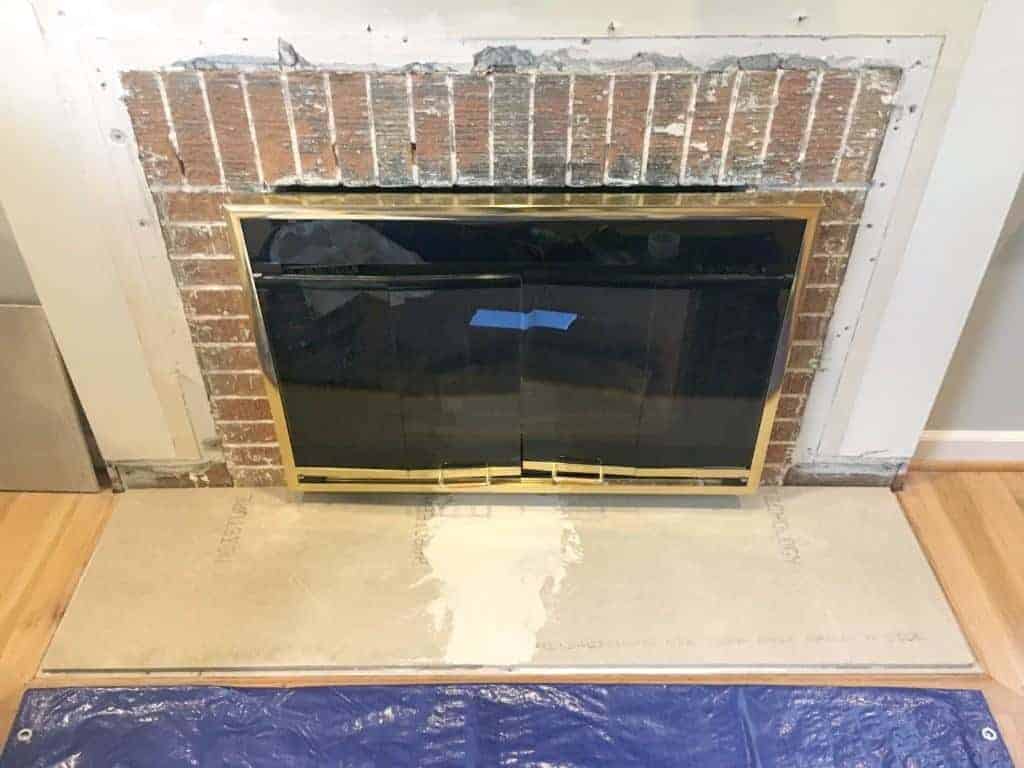 The crumbling drywall was shored up with 1/4" plywood, and the chipped brick received a coat of thin-set to level it out.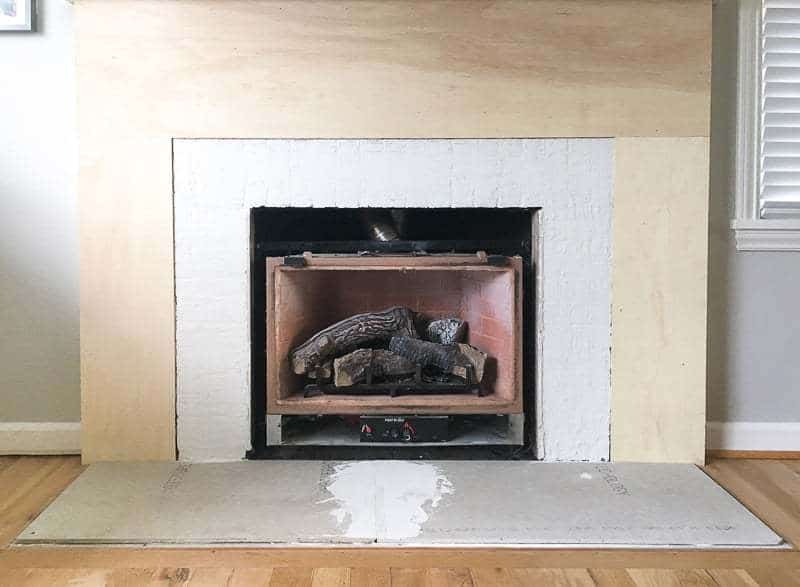 With everything prepped, it was time to add the pretty stuff! Huge 18" x 18" Carrera marble tiles were installed on the hearth, with matching quarter round trim around the edges. Mosaic glass and stone tile was added to the fireplace surround.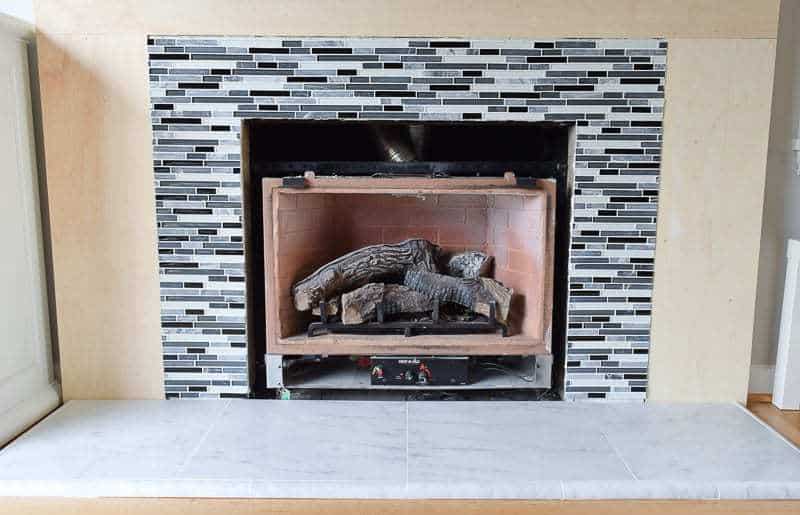 Finally, gorgeous trim from Metrie brought the entire fireplace remodel together! The shiny brass fireplace insert surround was painted with Rustoleum's black high heat spray paint, and new handles were added.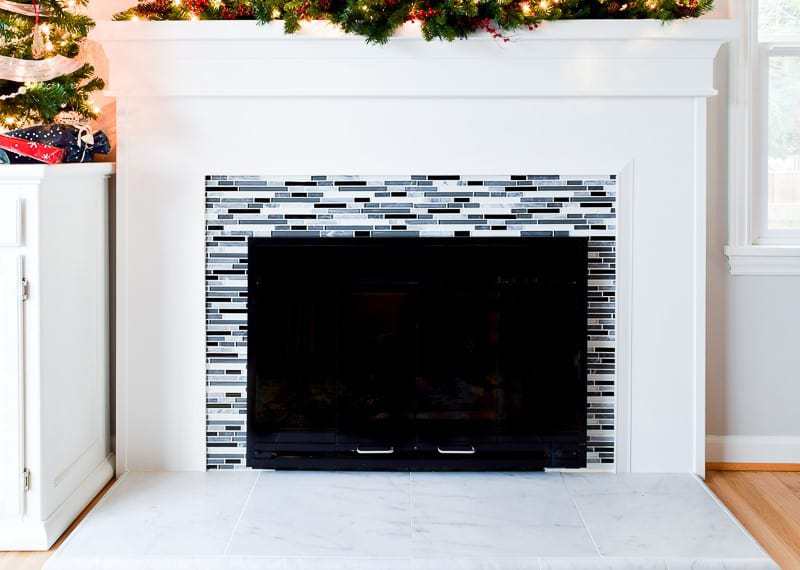 I finally was able to move the cabinet next to the fireplace back where it belonged. It's been sitting in the middle of the living room for weeks! Now it coordinates with the white paint of the fireplace and is the perfect spot to perch our mini Christmas tree.
The mantel is now wide enough to hold the entire Christmas garland without it being rigged in place. There's also plenty of room for my Let it Snow sign behind it.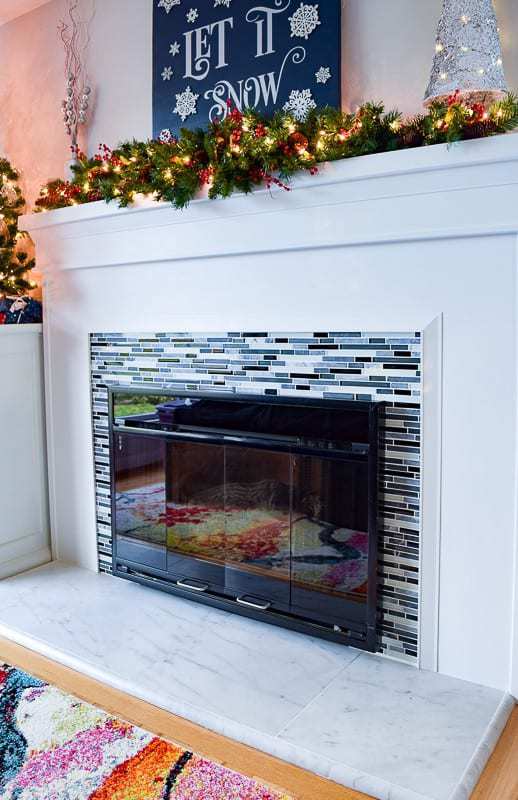 But the best view is at night! I love how the Christmas lights dance over all the angles and surfaces of the new fireplace.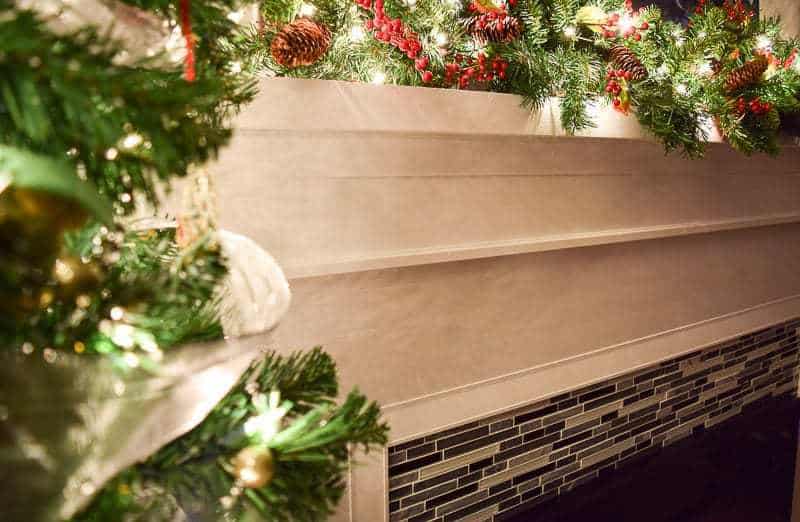 If you've been following along with my fireplace remodel this entire time, thank you for sticking with me! I usually don't ramble on about one thing for quite so long. I'm looking forward to a few quick and easy palette-cleansing projects that won't take a month and a half to complete!
If you would like to keep up to date with my latest posts about woodworking, home improvement, home decor and more, you can follow me on Facebook, Pinterest, or sign up for my weekly newsletter below.
Want more DIY projects?
Subscribe to get project ideas, home improvement tips, woodworking plans and more delivered straight to your inbox!