Looking for unique cutting boards for your own kitchen or to give as a gift? Here are 15 amazing cutting board ideas you can make yourself!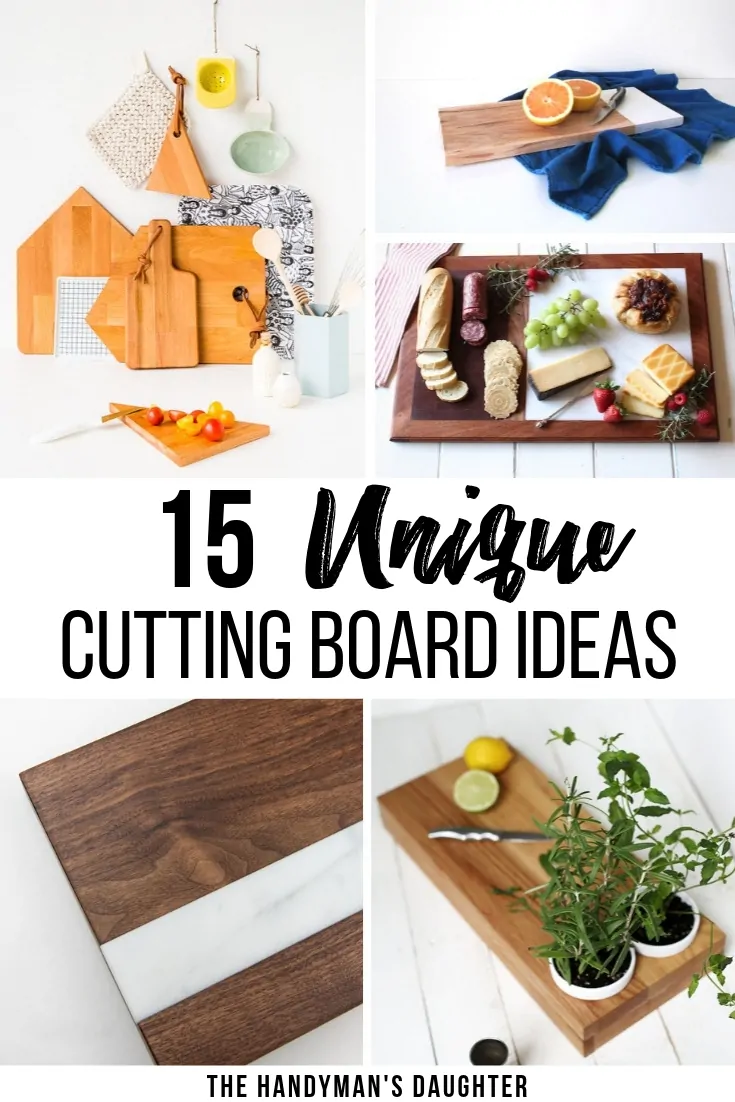 Cutting boards are a great beginner woodworking project! They can be as simple as a hardwood board from the store cut to any size or shape, or a premade version that can be customized with a wood burning tool.
More advanced woodworkers can add marble inlays or create beautiful designs with multiple wood species. The unique cutting board ideas in this list will inspire you to make your own!
This post contains affiliate links for your convenience. Purchases made through these links may earn me a small commission at no additional cost to you. Please visit my disclosures page for more information.
15 Unique Cutting Boards You Can Make Yourself
I'm totally inspired by all these unique cutting board ideas! Since I gave the walnut and marble one to my mom, I need to make a different version for myself! Which one is your favorite?