Yes, you CAN carpet over tile! We transformed our cold, echoing basement into a cozy family room with a thick carpet pad and cushy carpet.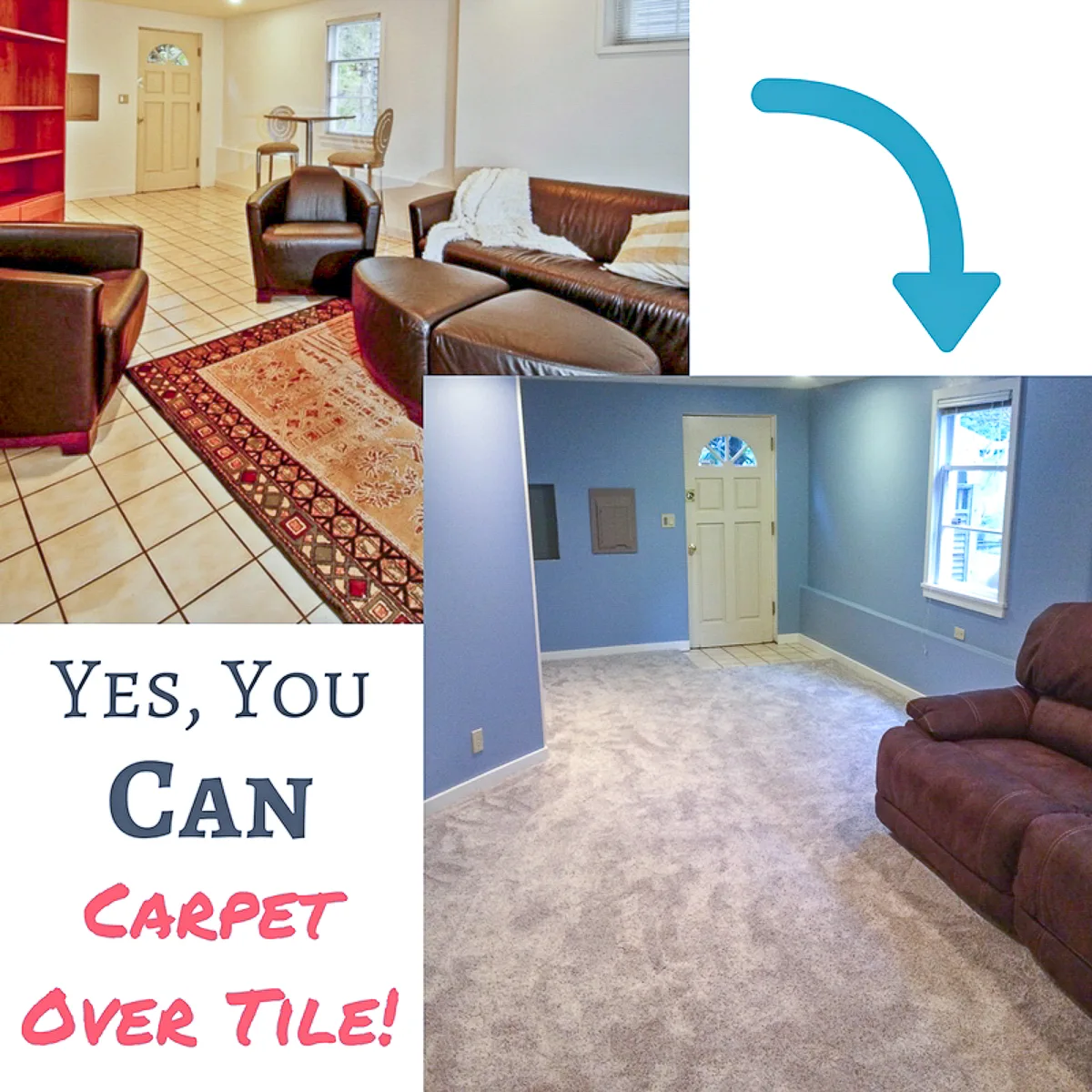 Ever wonder if you could carpet over tile? Well, you can! Our basement family room was cold and unwelcoming. The addition of wall to wall carpet over the tile floor warmed up the space and made it our favorite spot to hang out!
A family room should be a comfortable place to hang out, watch movies, and sprawl out on the floor. We definitely couldn't do that with on the hard tile!
The thought of ripping up all that tile gave me nightmares! Plus, it served as a moisture barrier to keep the damp concrete at bay.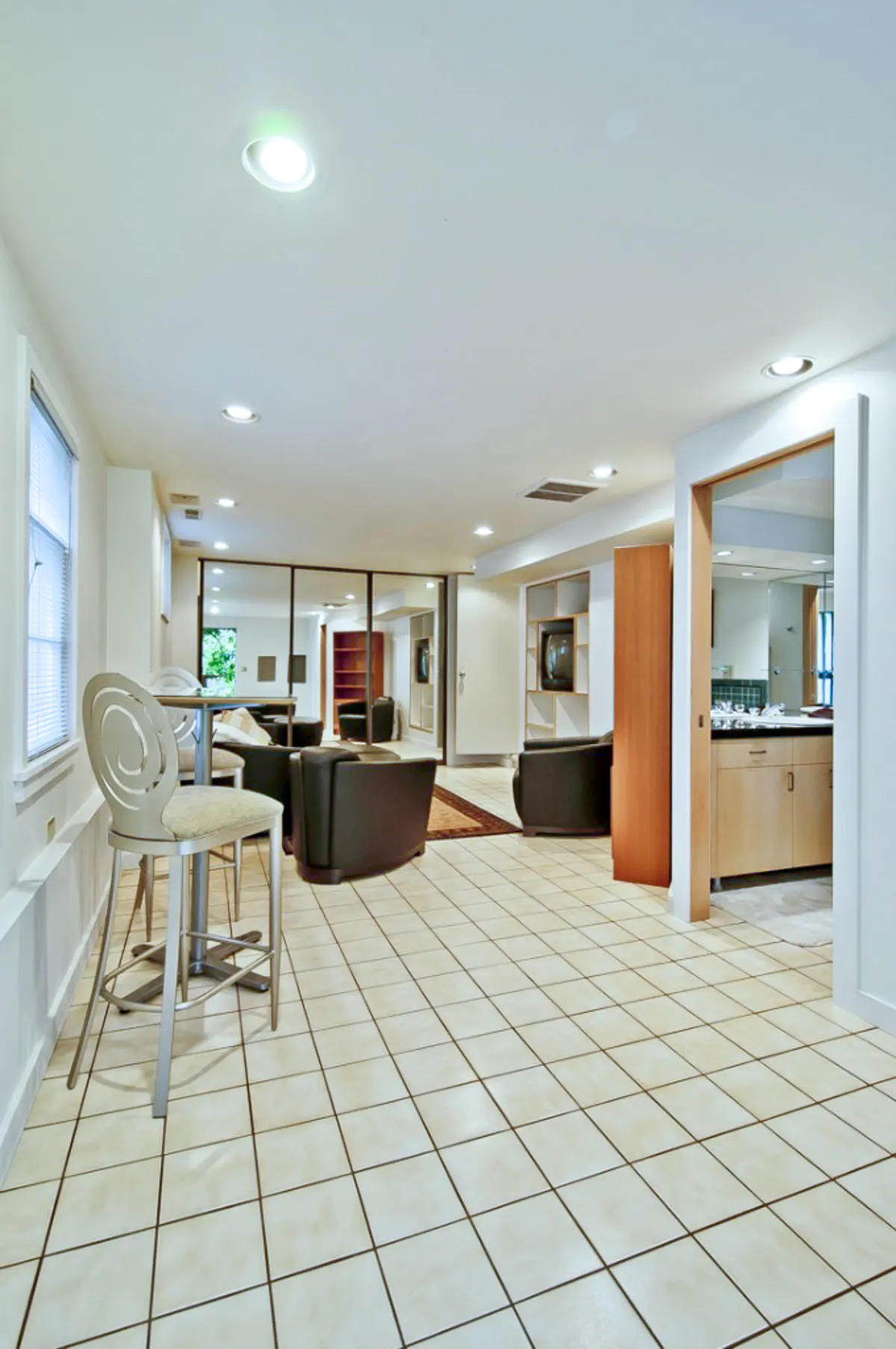 Instead, we searched for the thickest carpet and pad we could find. This will prevent us from feeling the grout lines underneath (plus, it's just more comfortable!)
We chose the Home Decorators Collection Madison II in the Manassas color from Home Depot. It has two layers of carpet fibers that makes it super soft and squishy. The color has a blend of gray and dark brown twisted into the off-white fibers which camouflages dirt and goes well with our wall and furniture colors.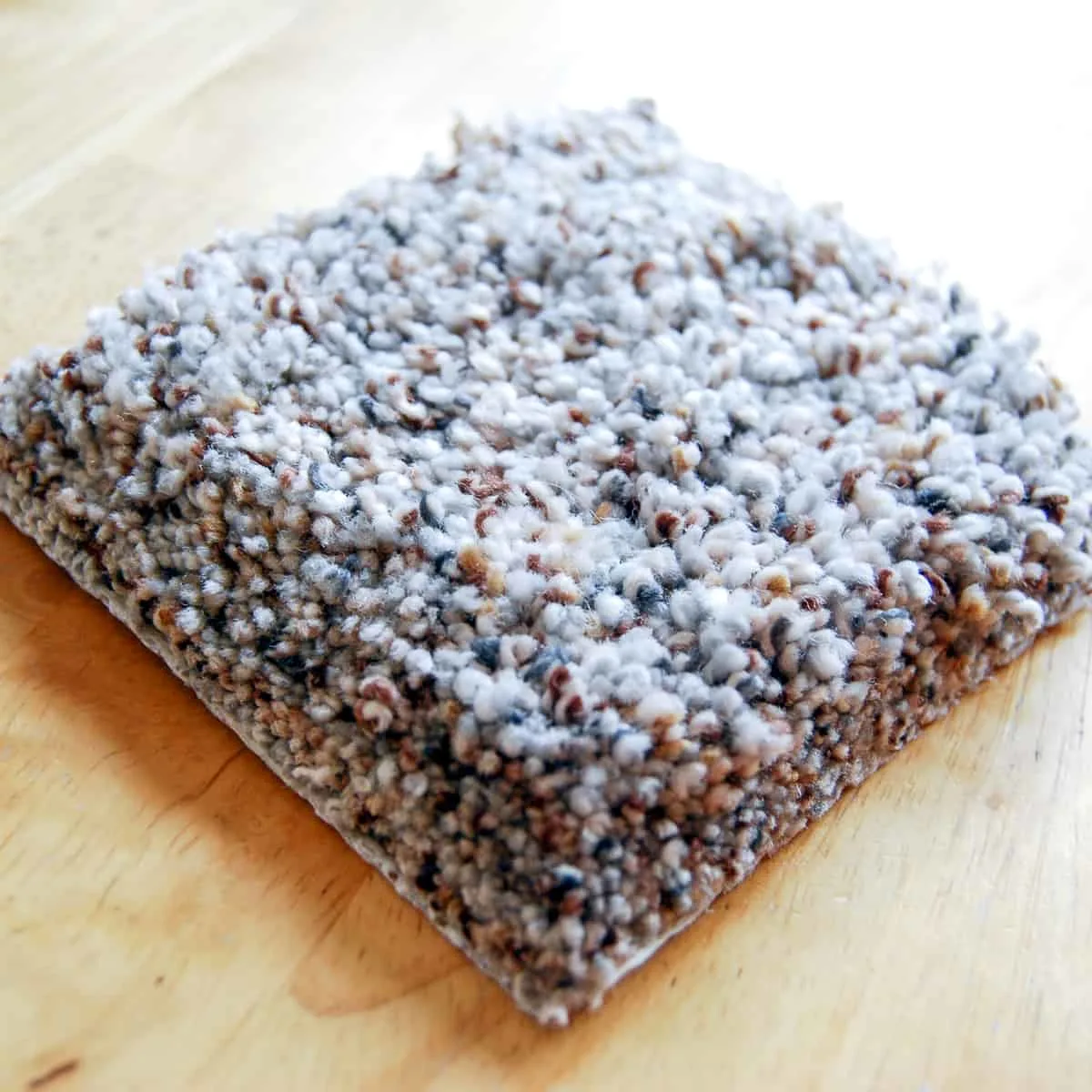 We were worried that the carpet installers would balk over the idea of carpet over tile, but they knew exactly what to do. They nailed the tack strip into the grout lines around the edge of the room, so no tile was broken during installation.
Since this is a walk-out basement, they left enough squares of tile exposed to allow for the exterior door to swing in and room for muddy shoes to be removed. Suddenly the tile floor is a good thing!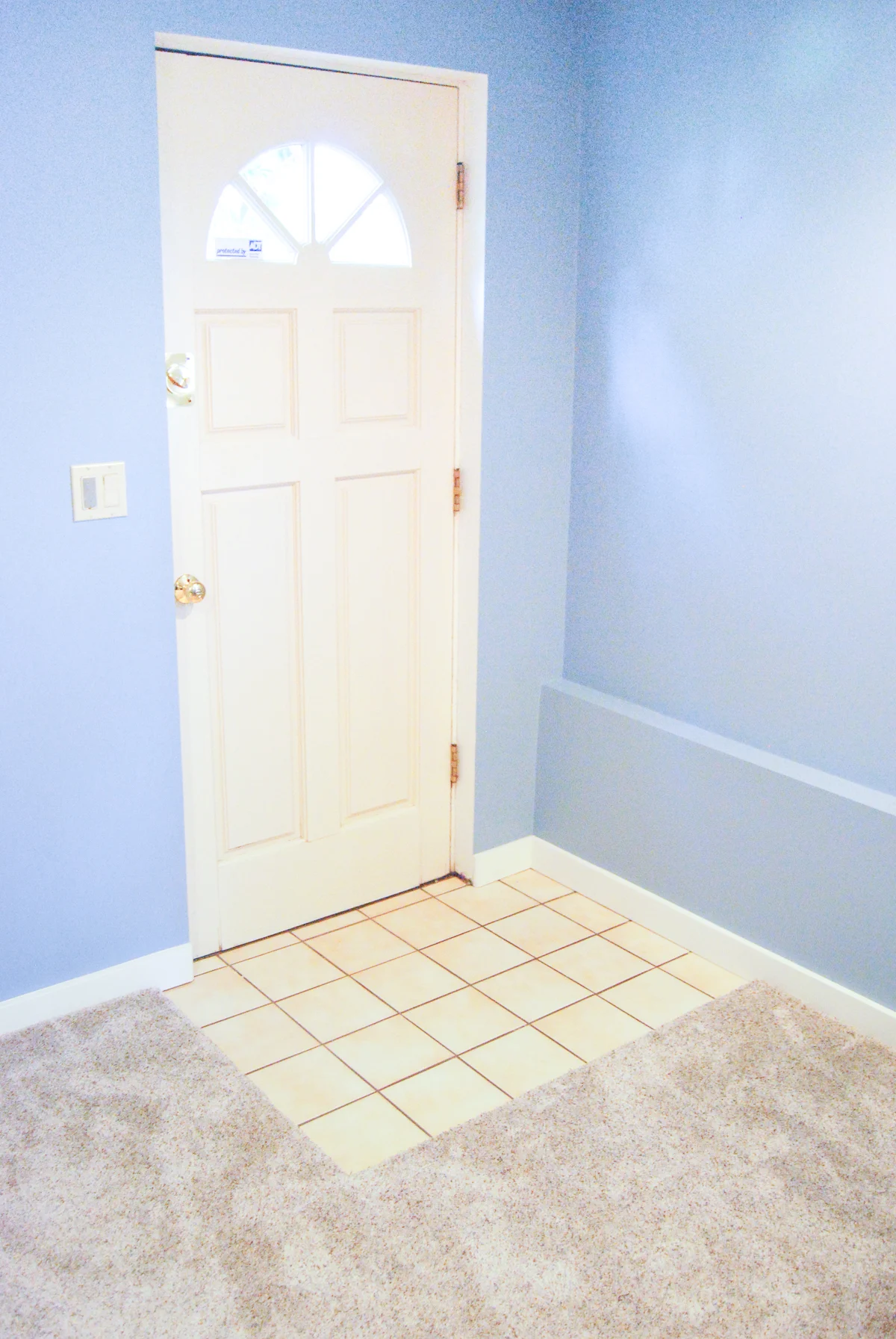 Once the new couch was moved into place, along with the TV and a few other small pieces of furniture, it was starting to feel like a room we would actually spend time in!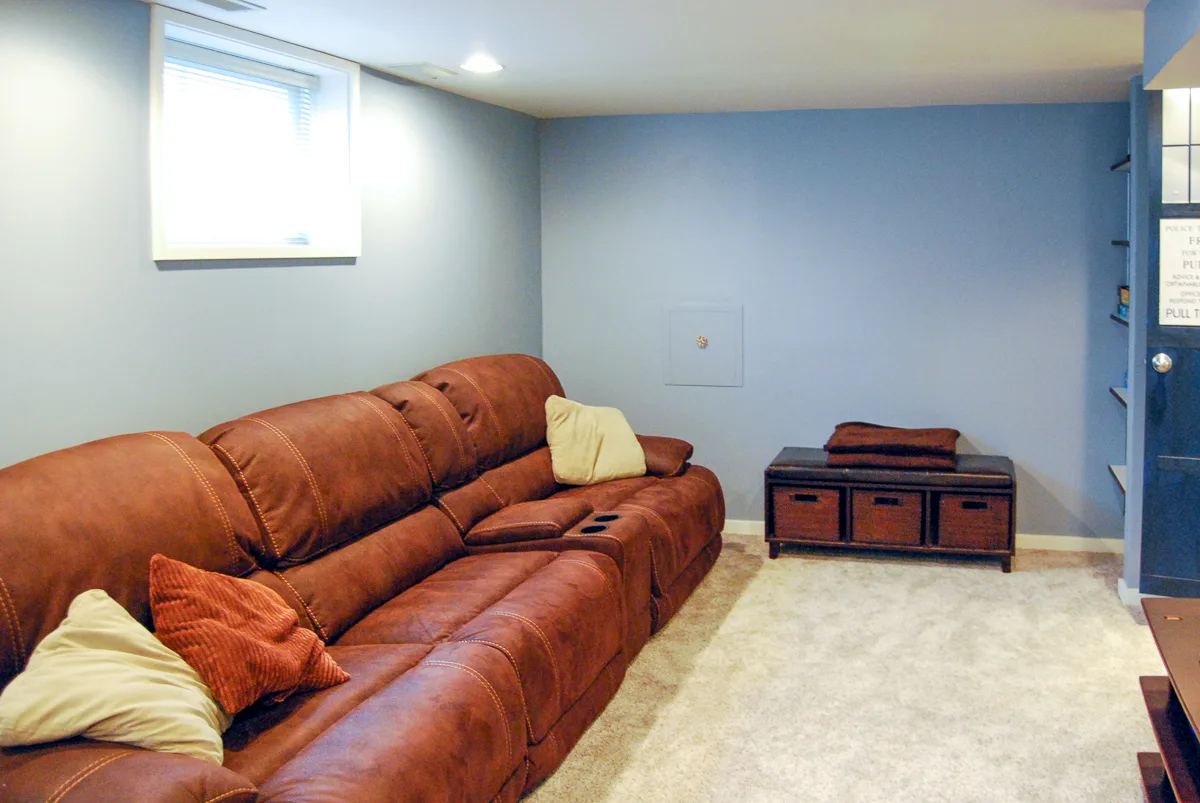 We love to play board games, and this table and chairs is much more comfortable with soft carpet underfoot!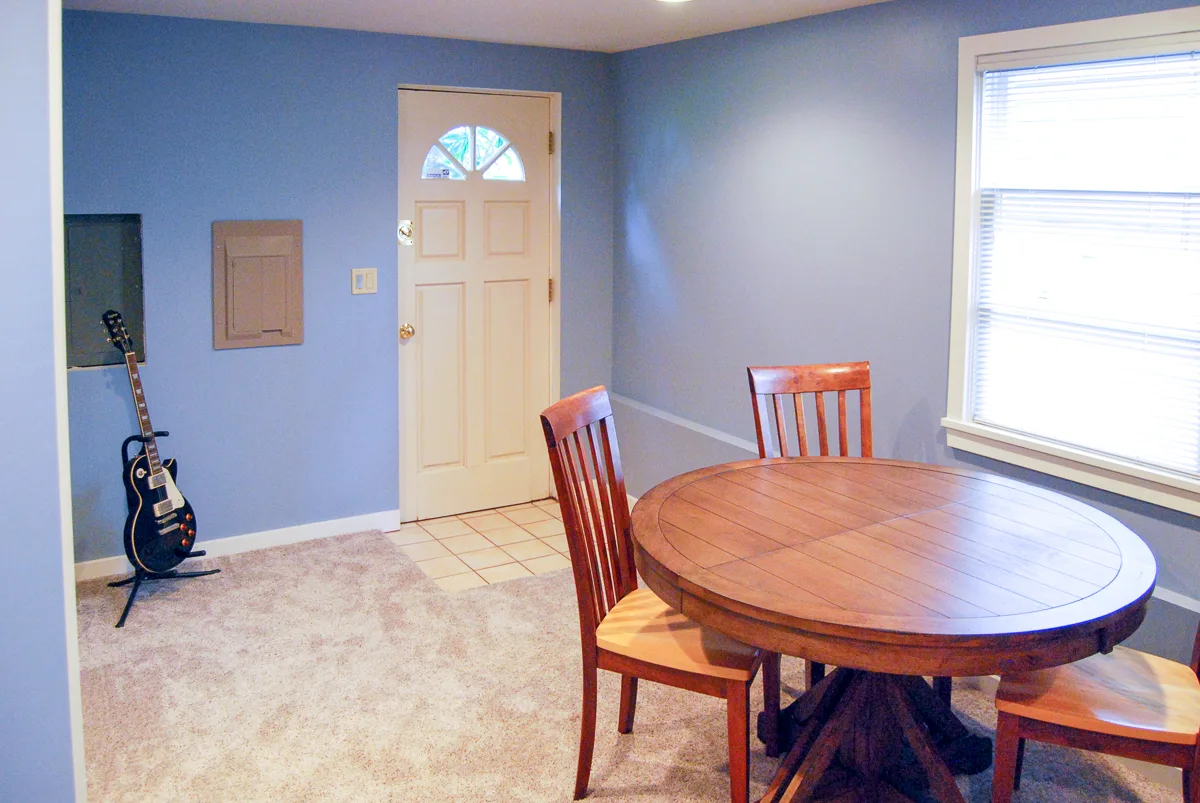 One problem we encountered after installing carpet over the tile floor was the pocket door to the bathroom. The friction underneath made it difficult to close.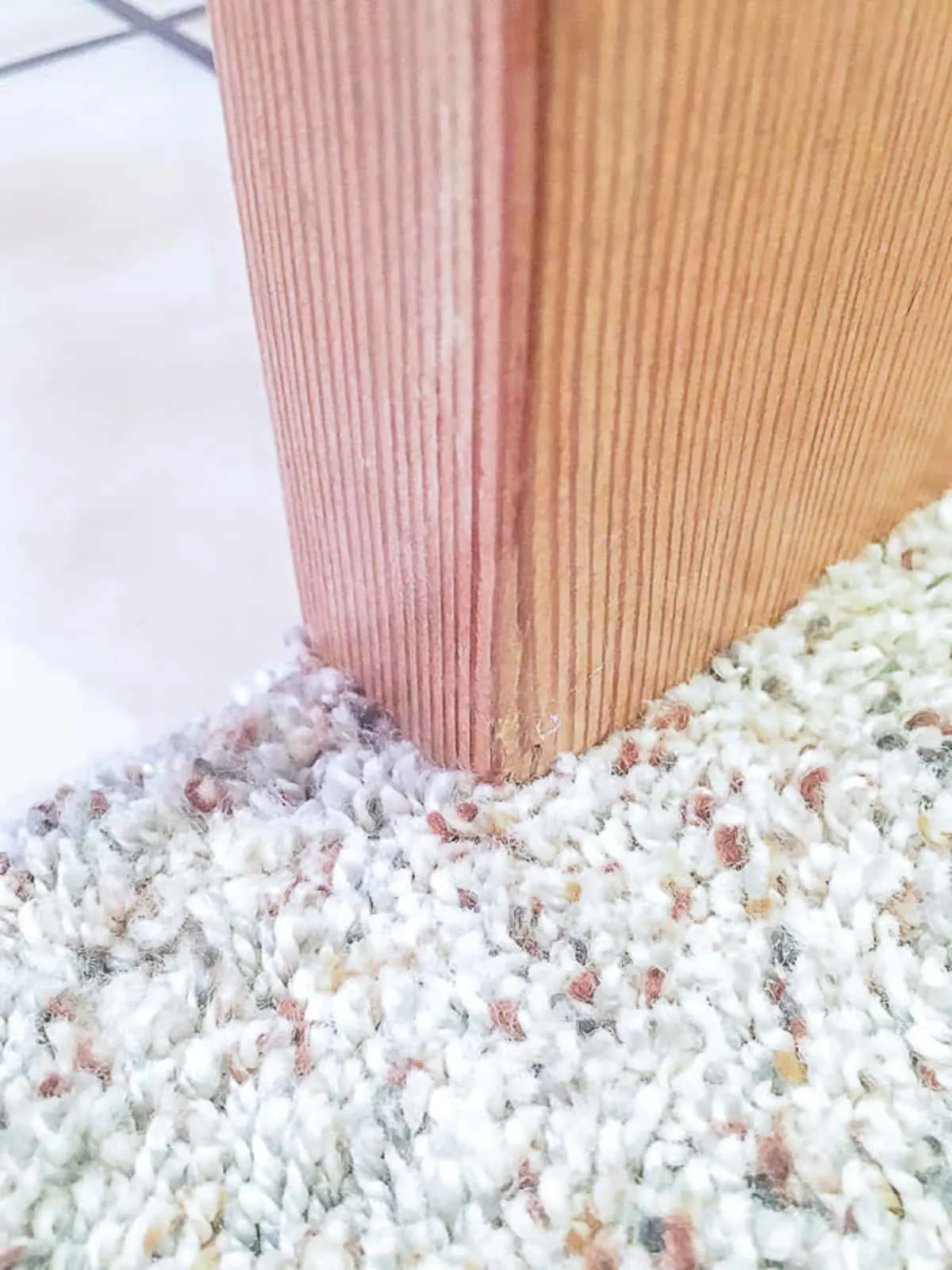 Instead of trying to fix it, I decided to build a sliding barn door to go over the opening instead. Now it glides freely over the carpet and makes a statement in our family room!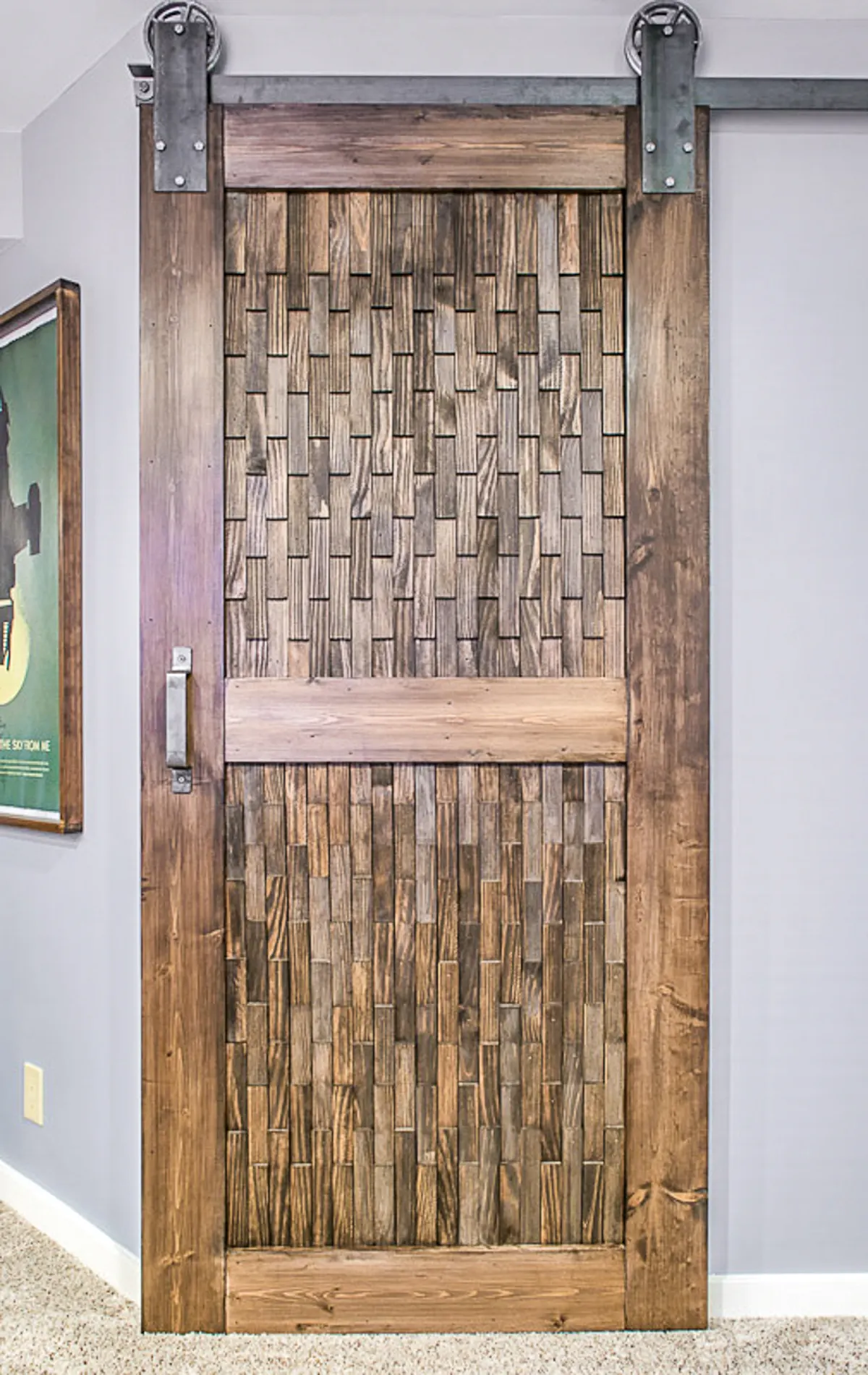 Our family room has come a long way from the cold, unwelcoming space it was when we first moved in. Now it's our favorite spot to hang out!
Check out these other tile articles!