Tired of forgetting to track points while playing your favorite backyard game? Check out these 10 cornhole score keeper ideas to buy or DIY!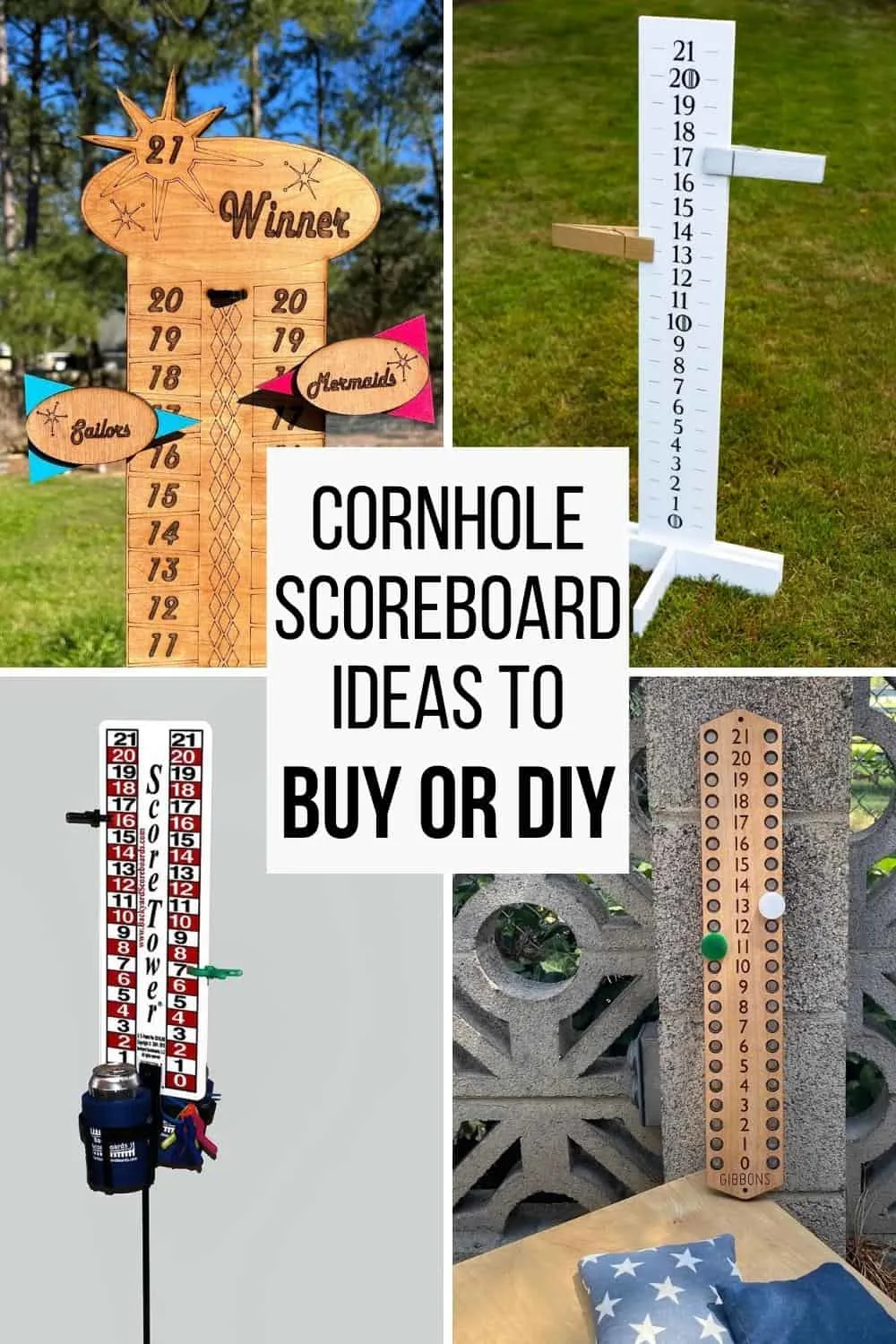 Cornhole is a popular backyard and tailgating game, and competition can really heat up! If you're like me and can't keep track of a number in your head to save your life, a visual point tracking system is so helpful for avoiding disputes and keeping it fun.
If you're handy and like to make things yourself, check out the list of DIY cornhole scoreboard options below. But if you'd rather skip the project and go straight to the fun, I've found some great cornhole score keeper options on Etsy for you too!
This post contains affiliate links for your convenience. Purchases made through these links may earn me a small commission at no additional cost to you. Please visit my disclosures page for more information.
How to Score Cornhole
This simple beanbag game is easy for the whole family to enjoy! There are plenty of precise rules about placement and foul lines and all that nonsense (which you can find here). But for a casual backyard game, here's all you need to know:
Each player/team throws all four beanbags at the opposing cornhole board while standing beside their own board.
A beanbag through the hole scores 3 points.
A beanbag that lands on top of the board scores 1 point.
The first person/team to 21 points is the winner!
Free Printable Cornhole Score Sheet
Don't want to buy or DIY your own cornhole scoreboard? Just print off this free cornhole score sheet instead! Fill in the stars for each team as they score points, and the first one to 21 wins!
Want to play cornhole at the beach? Or in the middle of a grassy backyard? Stick this cornhole scorekeeper into the ground anywhere! It features a drink holder that will keep your beverage cold while you play, and color coded clips to track your score.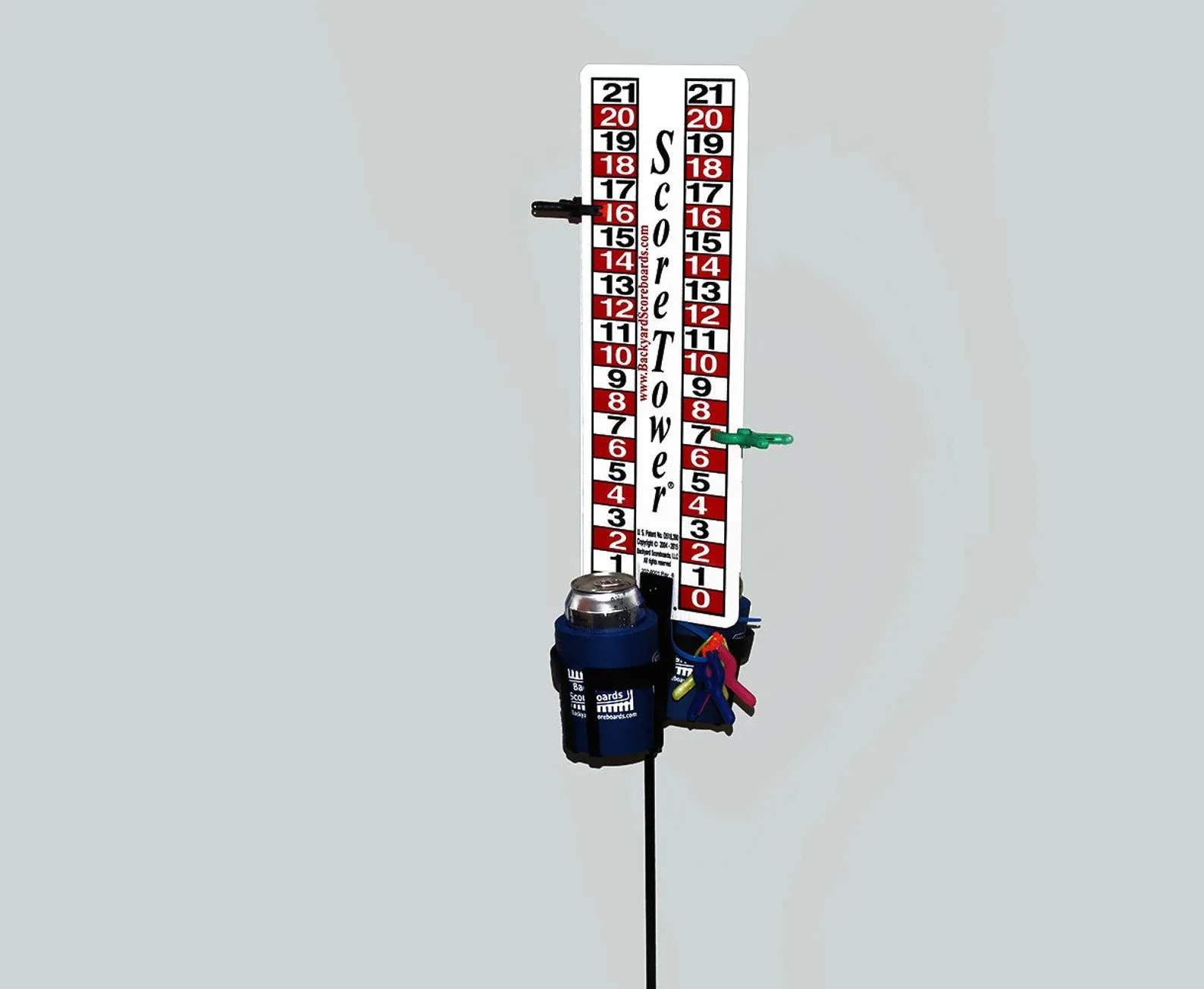 Want to show loyalty to your favorite sports team? This Etsy seller has dozens of customized options to choose from! This option is perfect for tailgating, with sturdy feet, two cup holders and a spot for your phone.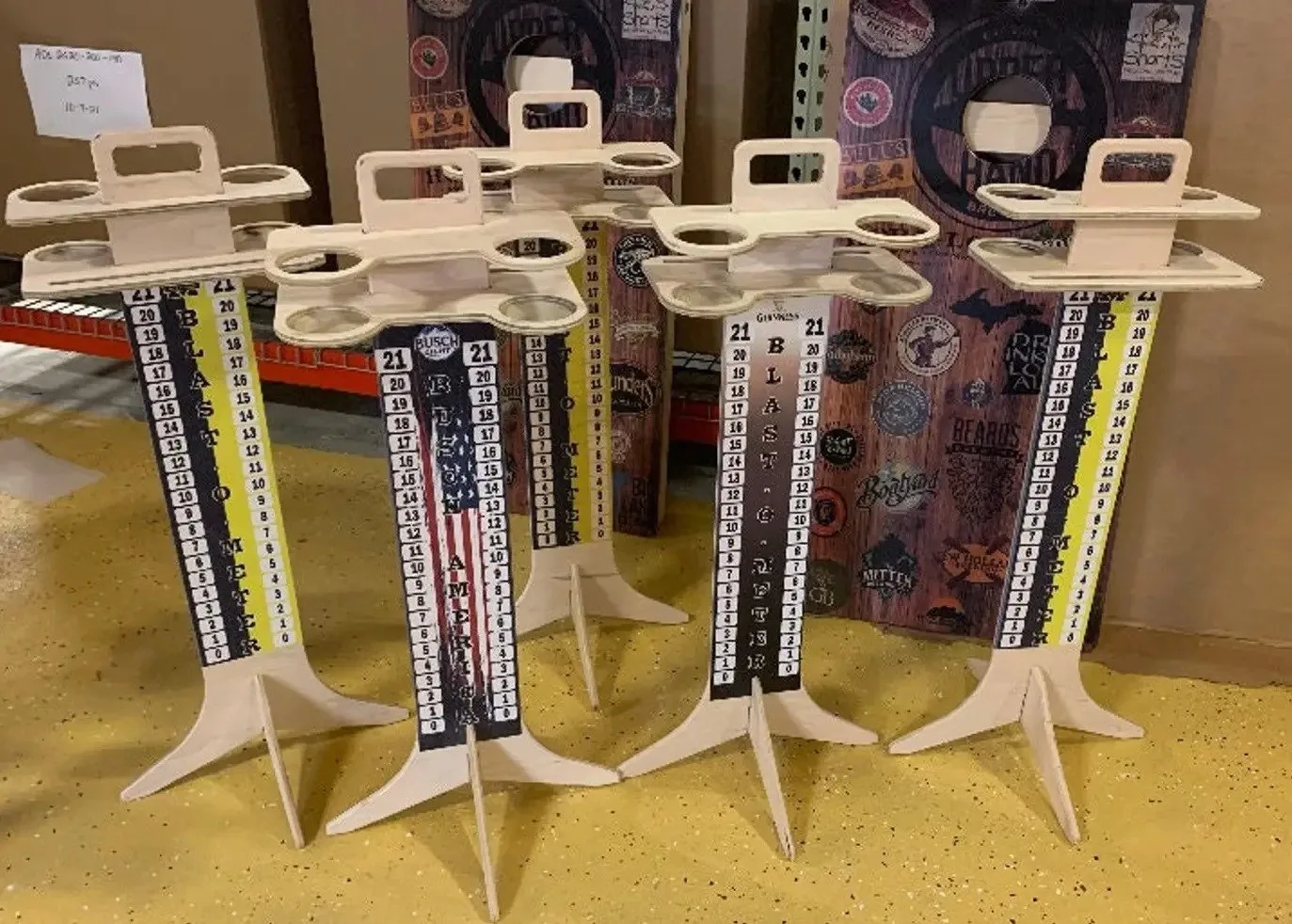 Are backyard cornhole battles a regular thing at your house? This wall mount score board can be permanently attached to the wall or a post in a rain-protected area. Color coded magnets move up the pegs to keep score.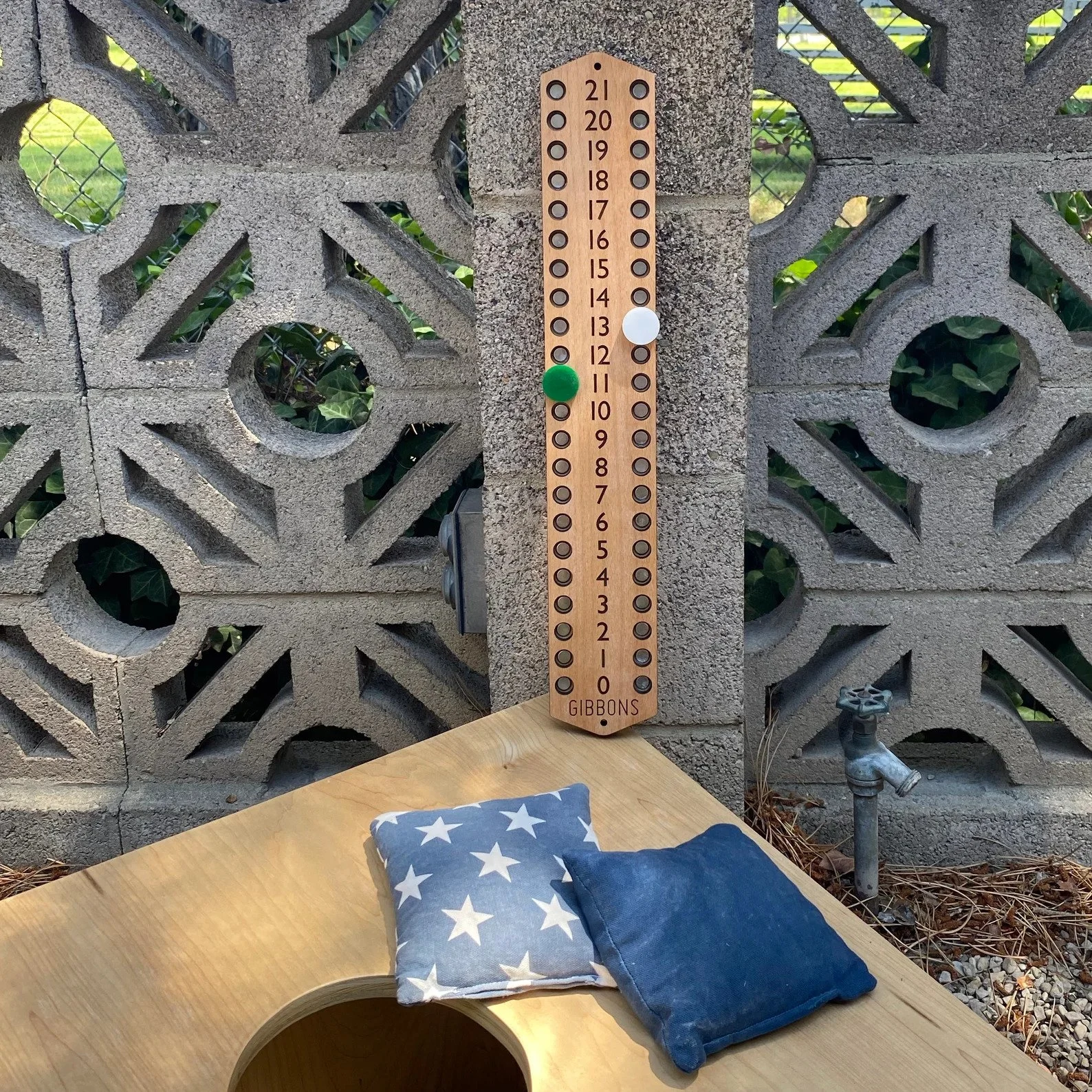 This retro score keeper reminds me of the game shows and carnival games of the 60's! You can customize the color and team names on each side to bring another fun element to the game.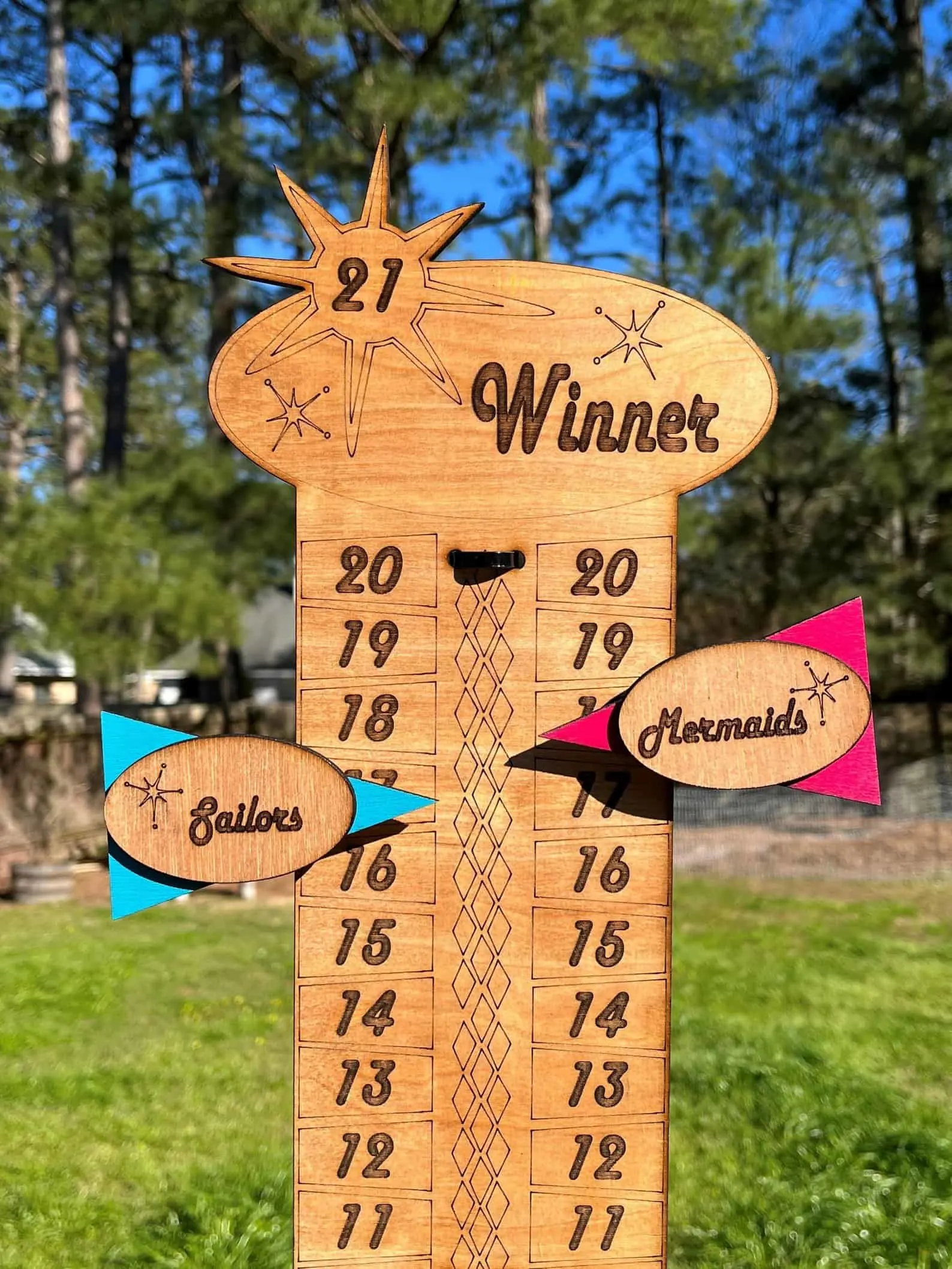 Need a place to set out snacks while you play? This set comes with two tables with built in drink and wine glass holders!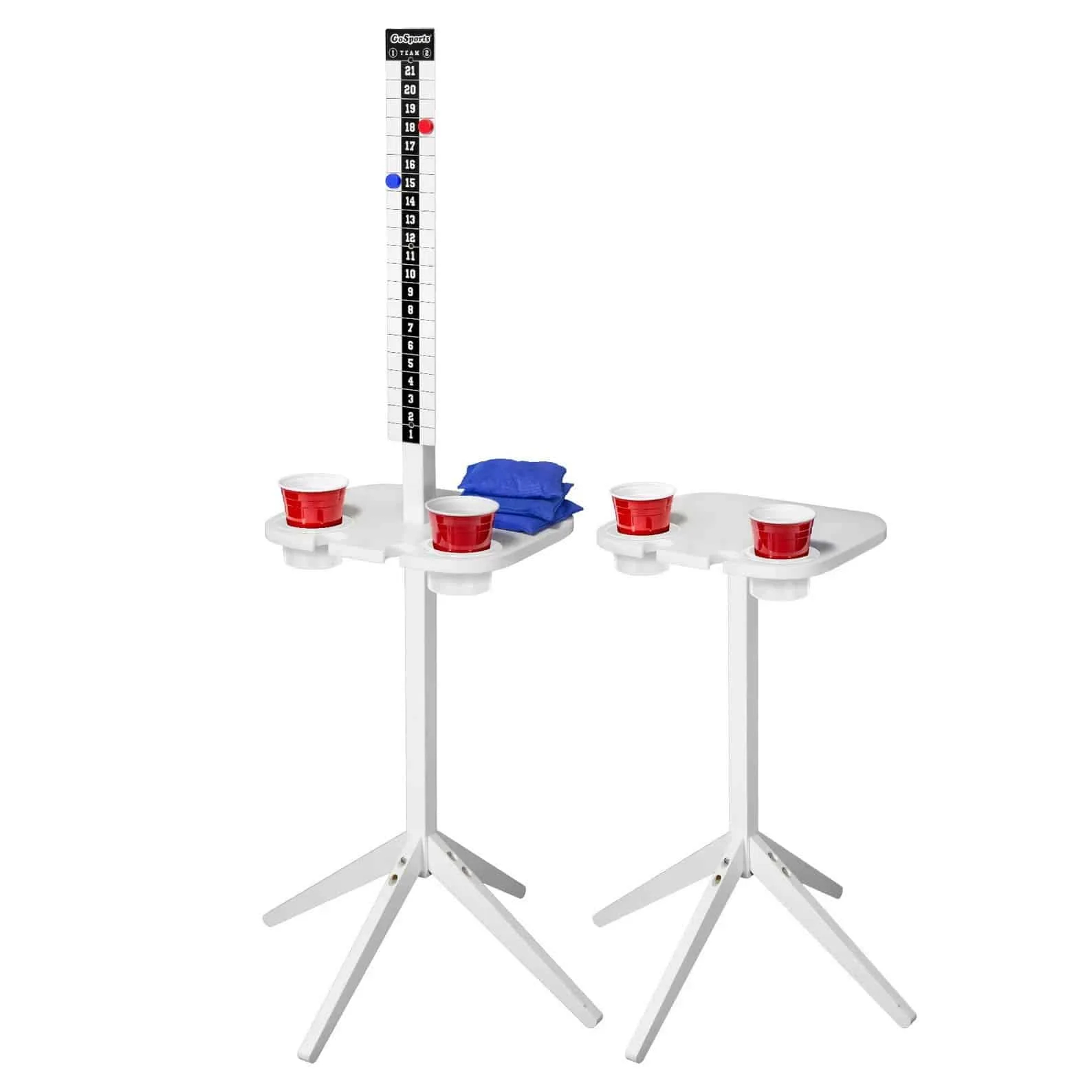 DIY Cornhole Score Board Ideas
Which score board are you planning to make or buy? I'd love to hear which is your favorite in the comments below!
Check out these other backyard ideas!